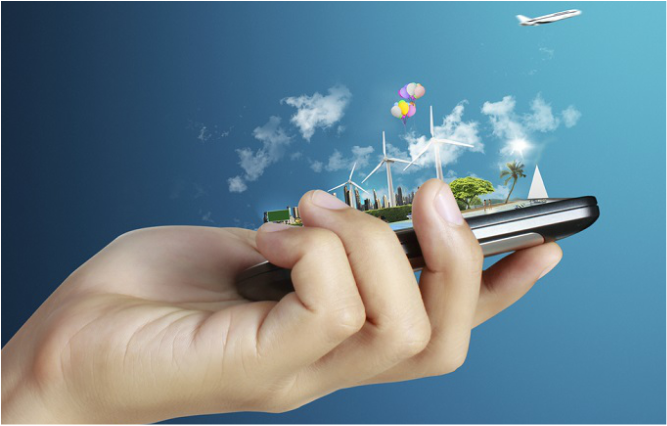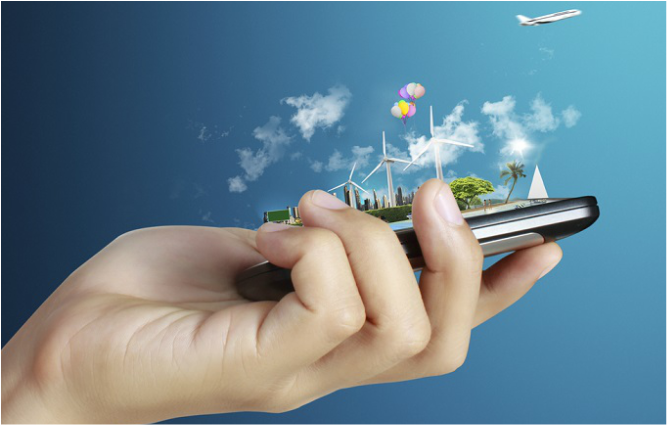 It is not even a decade that the smartphones took over the market. In the meantime, some of the most ingenious Android app developers came up with outstanding apps to make the travelling experience more smooth and convenient. Gone are the days when one would have to speak over the phone in broken French to book a room at Paris or even get buried in a huge map and getting lost somewhere in the streets of Japan. All these will be taken care by an efficient Smartphone app. Below we have created a list that comprises of the most important features that could be integrated into a travelling app by an able developer.
1. Tracking Flight
Who doesn't want detailed information on their flights, its routes and at the same time search for the cheapest flight? This particular feature will enable the user to choose the right flight along all kind of information. For example – following their path and giving their location, detailed info on departure gates and delays.
2. Weather Reports
There are many who cannot afford to consult the weather before making their travelling plans. That might result in getting stranded for bad weather conditions or not pack sufficiently for the trip. Apps like Weather Pro can give a weather forecast for over two million geographical locations. Information about cloud formation, wind speed, atmospheric pressure can be acquired from such an app. For example, if the user is traveling to Paris and the weather app predicts heavy rain, they should make sure to pack their umbrella owing to its accuracy.
3. GPS Tracking Service
An efficient travel app must come with a geo-location tracking service. The first thing one does after reaching their destination is looking for a nearby café to spend time or visit a local attraction. So if the app consists of the GPS locking device, one can easily track their present location and follow the route shown on the phone to reach their desired destination. Apps like Waze and CityMapper has already proven to be more than useful when the customer is on a vacation. Other apps like AlpineQuest GPS Hiking are perfect for trekkers who can hike into the mountains without anyone to guide.
4. Language Translator
This is one of the most important features as it enables one to communicate with locals in their language. No need to carry quick learn language book to ask for a cup of coffee in a Café or even interact with a local shop keeper. The inclusion of this feature will surely make the app more useful than ever. With the help of apps like iTranslate and Google Translate which translates in real time with written text and voice data, such a feature in a travel app will be a life saver.
5. Generating travel itinerates
This particular feature can be a real boon for the travel enthusiasts. In fact, many travelers have demanded for the introduction of such feature. An itinerary generator that would enquire about the user's destination along with the specific locations is a great addition. Once these had been provided, it will automatically give them a perfect traveling plan. For example, apps like TripHobo ensures the customers a good trip by offering the perfect plan once one has mentioned their place of interest.
6. Easy Currency Convertor
Before converting money in a foreign place, it is essential for the users to know the right rates of currency exchange. App developers should integrate such a feature which is similar to the app called XE Currency. The app is known for keeping a record of the past and present currency rates.
7. Efficient World Clock
Not to stress out that jetlagged brain of the customers, a perfect world clock can do all the mathematics required to come up with the right timing of that particular place. The traveling app has to have such a feature to help one out while traveling through different time zones around the world.
8. Emergency Services
One can never predict when an unwanted emergency situation might turn up when one is traveling. It is imperative that a travel app has an emergency phone number and other related services based on their current location. This feature will ensure their safety no matter where they are.
9. Inclusion of Cab Service
What if a user reaches their destination and gets stranded in heavy rain or storm? Such situations can be prevented if the travel app has incorporated a cab service in its features. Developers shall be pleased to know that Uber offers $5 per passenger (in the USA), referred to you.
10. Explore the Eateries
Every travel app must have a feature dedicated to the local cafes and diners. Apps like Foods potting and Foursquare are examples of such location-based apps that has gained its popularity by enlisting and updating the most sought after food joints of that place. One can enjoy local specialties along with the recommended dish on the app provided by some other user.
11. Integrated Trip Reviews
A travel app with an integrated trip review can be of real help if one is visiting a place for the first time. Something like Trip Adviser will be a welcome inclusion in the app. This will make selecting a hotel or a food joint much easier and convenient.
12. Connect with Social Media
While traveling, there are times when one does wish to share things with friends who are far. The best way is via Whats App or even Facebook. So, if a developer integrates one of them in the app, it would be pretty wise. Along this, the inclusion of something like a Wi-Fi finder will make it a perfect app.Develop a top notch travel app today. It's simple and it can help you do a lot more than you think.