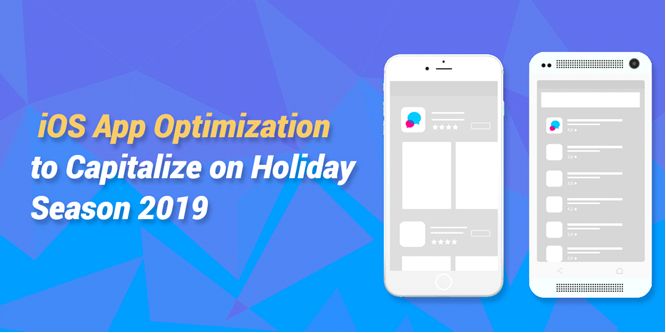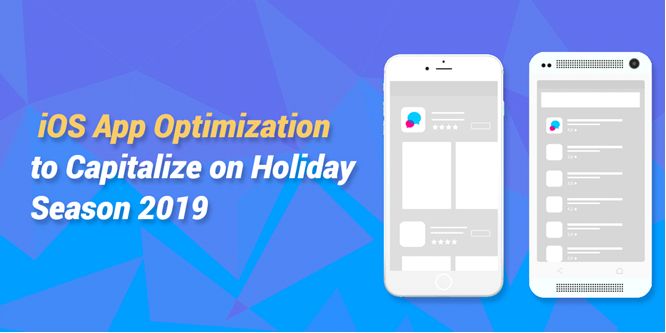 With the fall season arriving, holidays are knocking our doors. And, it is the most wonderful time of every year for both shoppers as well as retailers. This is specifically true for retailers because their mobile app installs experience an all-time high during this year.
Starting with Halloween and ending with New Year's celebrations, there exists an immense opportunity for retailers to garner most of shopper's attention. One way to do this is to optimize your mobile applications.
But first, we need to understand the need for iOS app optimization. Let's have a brief overview below:-
During 2018's holiday season, the retail transactions over mobile reached more than 33USD that was an increase of almost 57%, compared to 2017. Source- Adobe
This calls for a need to get ready for even more hike in mobile transactions during 2019's holiday season. This article is intended to highlight the different iOS app optimization techniques that will help you to be prepared for capitalizing on holiday season 2019.
Let's begin!
Stay in Holiday Spirit
Along with posting holiday campaigns or icons, iOS app development companies can also help you create seasonal splash screens or landing pages. The overall goal is to attract and engage shoppers and to increase click-through rates while aiming at higher sales.
Add special holiday features, holiday-themed design or theme, etc. will help you to level up your iOS business game. Besides, you need to remain updated with holiday-related keywords for optimizing your shopping apps.
To promote your app usage, you can also take advantage of social media posts like Instagram, Snapchat, etc. It can conveniently promote your holiday campaigns and can add to the benefits of added sales.
Offer & promote extra App purchase discount
This is an area where you need to focus more as shoppers are looking for discounts during the holiday season. It is a season where consumers send and receive gifts amongst their dear ones. Try to promote your apps on websites and social media platforms.
If we consider an example of Koovs- a retail brand based in London, it displays an extra discount for its app purchases on its website/social media advertisements. It is a perfect way to lure customers while increasing your app downloads. The similar strategy you can also try for your iOS app.
With iOS 11, you will get a brand new feature of in-app purchases. App publishers can easily promote in-apps & subscriptions. Such elements are indexed and displayed in the App store search.
Apple Search Ads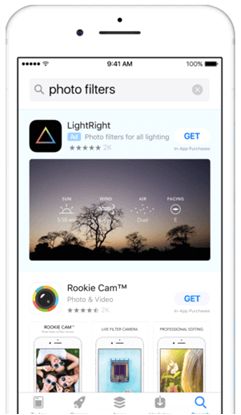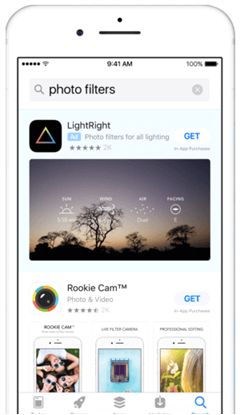 Every iOS app owner must be aware of Apple search ads on Google and Facebook. But not all of them are capable enough to harness the potential of shoppers during the holiday season. The reason sometimes lies in the implementation.
To drive traffic with Apple search ads, you need to be careful with the Holiday-related keywords. The successful mobile marketers always tend to use holiday-related search terms so that users can find apps easily under holiday updates and deals section.
For instance, many users might search for holiday apps or Christmas special apps or updates, etc. Therefore, if you have built such app that contains such benefits, you need to be accurate with your keyword planner (being used on Apple store search).
Major retail brands like Walmart are already taking advantage of this approach for targeting a specific niche.
Promote your Apps with UA videos
Promoting your services via visuals is always a great option. During holiday season as well, try this approach to promote quality UA videos. This approach encourages user engagement via a mixture of video, audio, and text as they understand your app better.
During the holiday season, you can easily communicate shoppers about the benefits of your app.
Try A/B Testing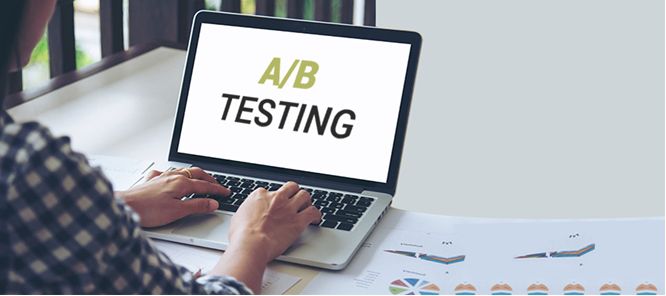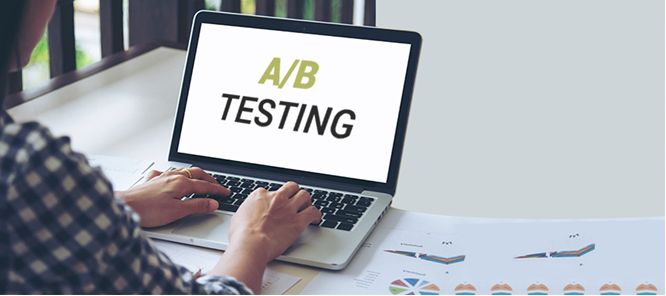 The golden rule to success lies in A/B testing where you choose trial method to understand shoppers' taste and preferences. Try to make data-driven decisions when it comes to performing product page optimization during holiday season.
In the digital world, A/B testing is a great approach while hitting the bull's eye. You can perform this technique on App icon, splash screen, promotional pages, or others. Try to take help from an expert when it comes to choosing variations for testing.
The Bottomline
In today's world, mobile apps are a must to have feature amongst shoppers. There is an app for almost everything. You think of a service and you will find an appropriate app in the App Store.
Coming back to the topic of the holiday season, iOS app optimization during this phase is essential from revenue aspect. This is the season where every retailer gets a vast ocean of opportunities where lies a great success and sale. And, no one would like to ignore the same.
The above-mentioned tricks are useful and come handy while implementing the same in your holiday season's app optimization. For any kind of query or concern, feel free to contact me.
Rakesh Gandhi is a technical geek and holds a keen interest
in mobile app development technologies, especially the iOS platform. Over the
years, he has successfully helped different iOS app
development companies to find and implement different techniques to enhance
in-app experiences for end-users.