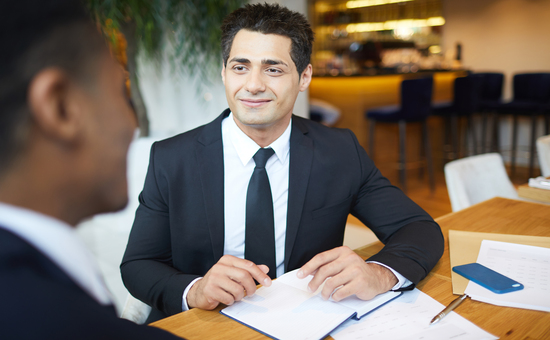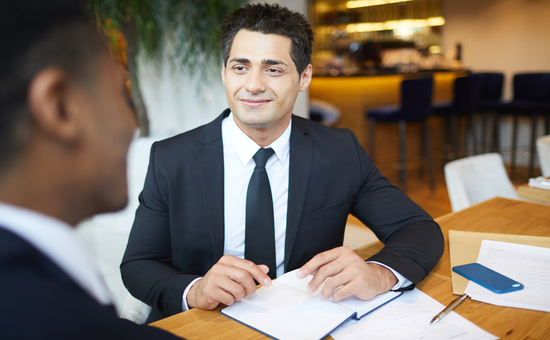 Usually, start-up companies or organizations find it difficult to choose the ideal country for business because they follow different criteria based on their type of business. Overall, businesses operate on other parameters without any particular criteria. However, a careful analysis does help in making the right decision.
Several organizations analyze the performance of countries, including The U.S and World Report, VMLY & R, and The Wharton School (present in Pennsylvania University) based on several factors.
Talking of the report, the following attributes are taken into consideration while evaluating the top rankings of Entrepreneurship:
The country's relationship with other countries across the globe.
Education level of the specific country's population.
The potential of the country with adequate entrepreneurial skills and innovation.
Effortlessly accessible to the capital.
Workforce possessing essential skills.
Expertise in technical skills.
Authentic business practices.
Excellent infrastructure.
A well-established and law-abiding framework.
Top 10 countries for Entrepreneurs- an introduction
Here's a list of top trending countries for Entrepreneurs and their details.
Japan – Ranking at number 1
Interestingly, Japan comprises an authentic ecosystem, and several start-ups are already beginning their businesses in other countries. Besides this, the Tokyo One-Stop Business Establishment Centre, the Ministry of Economy, Trade, and Industry, and the J Startup are all government agencies working toward promoting innovation on an international level. These agencies provide essential financial and business assistance to connect with investors.
Summary
Start-ups, universities, venture capital, big corporations, banks, and investors are presently investing more money into Japan's fresh economic drivers. Moreover, such start-up ecosystems continue to gain recognition and have a significant role to play. The Central and Municipal governments of Japan have also curated a regional strategy to enhance start-up ecosystems.
Additionally, Tokyo, Fukuoka, Kansai Area, and Nagoya focus more on Osaka, with the public and private sectors partnering with them to help them flourish and connect with audiences.
Overall, Japan's GDP per capita as per 2020 is $44,248.
Germany- Ranking at number 2
Over the past few years, Germany has been victorious in developing a flourishing background. The government's Digital Agenda, 2020 supports the eCommerce and IT sectors to play a more crucial role.  Moreover, Berlin is enriched with numerous innovative software businesses, marketers, and web designers. On the other hand, we have Munich, with its immensely technological economy adopting modernized manufacturing techniques, along with artificial intelligence. Frankfurt is successfully welcoming finance entrepreneurs on a larger scale.
Summary
Online commerce, with its drastic growth, has defined a new type of Entrepreneur. Moreover, the business or firm holders are mostly individuals below the age of 40, with high-level skills and possessing headquarters in the biggest cities of Germany. They are successfully driving business growth and remain the primary source of government assistance.
Overall, German Bureaucracy is simpler, with modifications made to the government regulations to permit a more flexible working process, and provide subsidies for young entrepreneurs.
Additionally, foundations are currently sponsoring research for major projects, while venture capital is witnessing an unparalleled flourishing phase. The GDP per capita is $45,723 as per 2020.
The United States- Ranking at number 3
Entrepreneurs here are generally recognized for bringing forth innovative touch, creating employment opportunities, and economic progress in the United States. Over several decades, the entire US ecosystem of start-ups has been driven by the Silicon Valley with its predominance. Consequently, a massive number of towns including San Francisco, Austin, Los Angeles, and Miami all have set up their separate start-up ecosystems.
Summary
Talking about entrepreneurship, the Commerce department is already taking the essential initiatives to secure America's rank and acts as a leader to Presidential Ambassadors for Global Entrepreneurship program. This program works toward bringing forth all famous American Entrepreneurs on a single platform so that they can share their stories, experiences, and knowledge to guide other young aspiring entrepreneurs and assist them in setting up their start-up companies across the US.
Moreover, the Commerce Department also participates in the Global Entrepreneur Summit as a spectator. In this summit, the innovators gather to share their best experiences and techniques with aspiring peers and connect with a greater number of successful entrepreneurs.
Note- The GDP per capita is $63,543 as per 2020.
The United Kingdom
Around 98 percent of businesses in the private sector in the U.K are made up of existing small firms. Overall, these small firms are a crucial part of the economy. Due to the current entrepreneur system under U.K company leaders and founders of start-up agencies spread their innovativeness and SMEs that help the private sectors flourish.
Summary
Helping entrepreneurs with financial assistance in terms of EIS and debt funds (secured) further extends UK SME sectors and also provides massive potential for economic growth and helps investors get huge returns, particularly those who wish to support innovative companies.
Overall, SMEs employ more than 16 million UK individuals and this number is currently expanding to at least three times compared to bigger enterprises. Essentially, U.K will need to sustain the ongoing development because its future is going to be largely reliant on domestic enterprise and employment creation.
The GDP per capita as per 2020 is $40, 284.
South Korea- Ranking at number 5
The rising entrepreneurship has led to South Korea's emergence as an economic powerhouse. Moreover, the government over here has also begun to support foreign business companies with the objective of expanding the domestic start-ups and also ensuring that their own start-ups expand and flourish globally.
Summary
A platform for local entrepreneurs was established in 2015 called the Google Campus Seoul where they could simply study and discuss businesses. The government of South Korea and its several innovation funds (sponsored through the government) are investing a huge amount of money to invite more innovative firms to the country. Annually, the K Start-Up Grand Challenge chooses at least 50 companies for the competition.
The GDP per capita as per 2020 is $31,489.
Canada- Ranking at number 6
Canada comprises a number of communities and non-profit organizations which promote the rise of start-up ecosystems. These organizations and communities also tend to offer support to entrepreneurs through the programs. Overall, they also encourage newcomers in terms of start-ups in Canada.
Summary
The government has also showed its support toward entrepreneurs by assisting them financially. Furthermore, providing refunds, credit points, and tax benefits are a few ways in which the Canadian government rewards the hard work of these firms. Besides this, entrepreneurs can even access loans and grants as a few finance options available to entrepreneurs.
The Canadian government is looking forward to supporting businesses using the Venture Capital Catalyst Initiative Program. Additionally, Canada also comprises immigration policies motivating entrepreneurs to enter the nation via Express Entry and build their own businesses. Individuals can do so effortlessly using the Canada Start-Up Visa.
Notably, the GDP per capita as per 2020 is $43,241.
Switzerland-Ranking at number 7
Switzerland is reputed for both established as well as new businesses and its popular business environment. Moreover, its location in the Central Europe has made all the more popular in terms of a rising commercial center making it the prominent choice for international company headquarters.
The GDP per capita as of 2020 is $86,601.
Summary
Nationals not from Switzerland can easily come and set up their business because of the country's excellent infrastructure, business prone legislation, and existing political stability. Consequently, Switzerland comprises an imminent start-up tech sector and a number of Pharmaceutical and Biotechnology firms.
Beginning a firm in Switzerland might prove costlier for start-up owners; however, it will eventually prove beneficial.
Singapore- Ranking at number 8
Entrepreneurship is continually rising in Singapore and there is an increasing number of entrepreneurs bringing forth a diverse range of innovative business concepts. A larger number of Start-Ups across several prominent industries, such as food and beverage, tourism, gaming, eCommerce and fashion are also leading the country.
The GDP per capita as of 2020 is $59,797.
Summary
The government of Singapore provides a friendly business atmosphere for Start-Ups and has even built entities with newly set up businesses by providing them with grants and advices.
Overall, the Board of Economic Development also provides support from investors on a larger scale and further creates a business ambience for fresh start-up companies and organizations.
Overall, an enterprise development agency in Singapore also helps in the expansion of more innovative start-ups. Overall, the agency supports smaller firms in gaining a more competency level. The economic development board further helps the company in acquiring innovation, technology, increased market access, capital and potential.
China
China's primary reason for its faster development is Entrepreneurship. After the mid-2000s, this country made a massive transition from entrepreneurship based on necessity to an opportunity- based entrepreneurship.
The GDP per capita as of 2020 is $10,500.
Summary
Previous historical records claim that China gained recognition by becoming the world's second-largest economy. On the whole, entrepreneurship leads the country's rapid growth. Businesses that are more ambition-driven can access the enormous and homogenous market in China for experimenting.
The Central government in China already has been welcoming top talent and skilled entrepreneurs to the country since 2008. The primary objective of the central government is to produce high-end intentions and achieve technological milestones further leading to economic growth and increased employment.
Sweden
From a historical perspective, Sweden is well reputed for encouraging innovation and entrepreneurship. Overall, Sweden has invested most of its time in education and research and this has only strengthened the country's ability to tread a path of innovation.
The GDP per capita is $51,925 as of 2020.
Summary
Sweden incorporated mandatory schooling for children between the age group 7 to 13 years in 1842. Currently, it is compulsory for children between 6 to 15 years old. Consequently, the education level of the overall population turned out to be higher than usual and further transformed the country on various levels. The face of Sweden from its earlier condition of poor agriculture to a leadership position in terms of business and innovation.
Per official data, Sweden typically makes a three percent investment of its GDP in pursuing Research and Development.
Conclusion
It can be quite challenging for entrepreneurs to determine where they must start their business. However, conducting a thorough research will also help the individuals to understand which country would fit best for their specific business requirements.
The forever changing market conditions make it essential for founders to analyze deeply and monitor the several stages of business development.
Consider various factors when deciding the best country including tax benefits, investment programs, permit requirements, etc. Additionally, foreign investors often provide enticing investment programs to individuals seeking to start their businesses in other countries. However, individuals must also truly understand their own business structure and then figure out if it aligns with other country's business frameworks or not.
Overall, the success of overseas business will significantly rely on the long-term goals and intense research. Moreover, it is recommended that these people study and understand the new market and plan things according the various phases of business development.
Thanks for reading this article. You can subscribe for regular update about technology news and tips via RSS Feed.