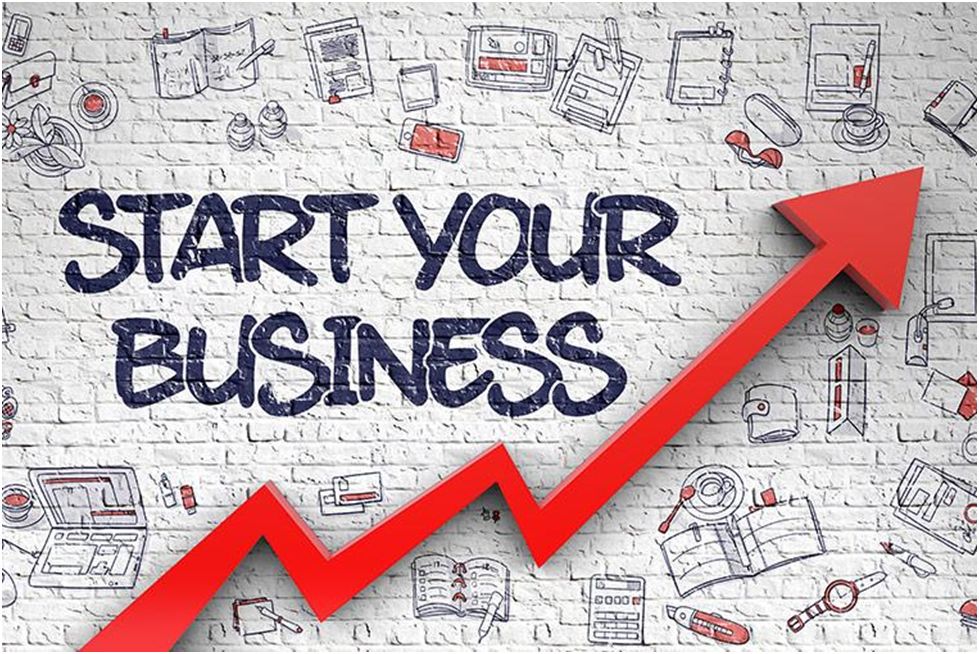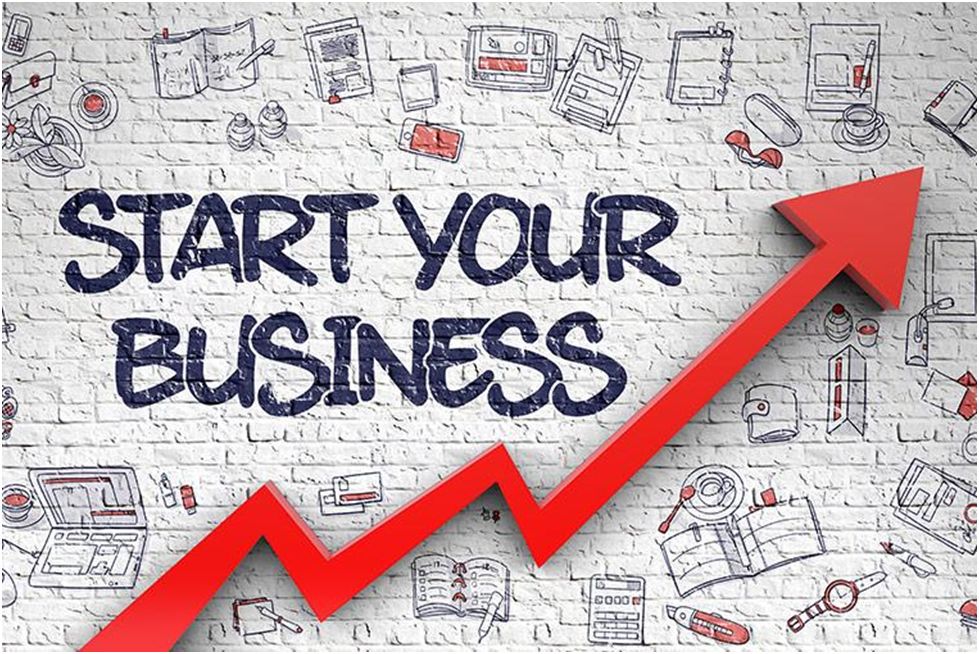 Everybody wants to start a business, but they become scared when it comes to executing the idea. It's overwhelming to start something new, but the journey becomes exciting if you know how to go about it. This article will provide you with a step-by-step guide that will help you start your venture. Let's dive into it:
1. Determine the Type of Business You Want to Start
The first and foremost thing you have to decide the type of business you want to start. Are you interested in a particular niche? If you are confused, make a list of things you are interested in, it can be baking, yoga, clothing, movies, etc. You can start a freelance business as well. It all depends on you. You have to decide how much time you are willing to put into your business endeavor. Take the help of Google to look up the search volume of your list. You can use Google Trends to know whether the trend is going upward or downward.
2. Do Market Research
It is essential to do market research. It will help you know whether you will be able to make money in your chosen niche. For example, if you want to start a ……………. you can choose to be a hair expert, a makeup expert, you can even start a beauty blog. You have to decide what aligns best with your talents and what fits in your budget, and you must analyze how the industry is performing. If you want to work on more than one business idea, you can also do that. For example, if you want to start a dog grooming business, you can sell dog soaps and shampoos.
After deciding what type of business you want to start, you can start planning your business.
3. Know the Financial Requirements
You have to determine your financial requirements- how much it will cost and run your business, how much money do you have to put in your business. It seems like a difficult step, but it shouldn't be.
4. Avoid Quitting your Job
When you are starting a business, you shouldn't quit your 9 to 5 job. During the initial years, your job will support your business. So, generate enough income to pay your taxes, initial costs before quitting.
5. Set Realistic Expectations
Many times, we keep our hopes way too high. It's good to be positive; however, it is important to be realistic. Don't think you are going to be number one on the very first day. Give your business time to flourish. Patience is required; you must be willing to promote your business on various channels even when you are not getting any customers. You must admit when a strategy isn't working and willing to change it and come up with something fresh. The first few months are difficult; you are new to the business, your business is not well-known, it will take time, work, and all your efforts. Are you willing to do the work? Set small goals for yourself and then work hard to achieve those goals.
6. Write Your One Page Business Plan
Your business plan acts as your guide. It will help you focus. It's not only for you but for your investors as well. Let's see how a one-page business plan can be of great help:
Helps investors to understand your vision.
It acts as a pitch document. You need investors, partners, and it is a great way to pitch them.
A single sheet of paper is an easy way to make others understand your business, and you can put it in front of the right people.
Want to give a powerful message to your audience that will grab their attention? A one-page business plan is the one.
In your one-page business plan, you will be covering marketing and sales operations as well. Decide what you are going to do: inbound marketing, social media marketing, publicity, etc. It should also contain what problems your business solves and your target audience.
Your one-page plan should also include how you will generate revenue, don't forget to discuss your organization structure, key personnel, and service support facilities.
7. Who will be Your Partners?
If you are going to skip this step, great! But not all entrepreneurs are able to do so; there are roadblocks to running a business solely, for that you need more partners. Having partners takes off the financial burden of running a business alone, plus you will have someone to look after the business when you are tied to other responsibilities. While choosing partners, it is highly important to choose people who share your vision. You don't want any compromises in that respect; hence choose your business partners wisely. Someone challenging your ideas and bringing new and innovative ideas can be a breath of fresh air.
8. Get Feedback
Now that you have most things sorted out; it is important to get feedback. Getting feedback from the right people is what matters. In this stage, many ideas are dropped. So don't take feedback on your business idea, but on few components of it. If your city has programs to mentor young adults on business plans, use them.
9. Choose Your Business Name
What will your business be called? Your business name is one of the important aspects of your business; it is the foundation on which the reputation of your business is built. Don't name the business after yourself. The name of the business should be unique that attracts attention. You can use keywords in your brand name like Fashion Nova has their keyword. But it is not necessary to do so. Your business name should be catchy and easy to pronounce.
10. Develop Your Business Logo
All famous companies have logos. Logos help you create your brand identity. Apple's iconic label is well-known. It may take decades for your company to come to that level but never lose heart. While designing your logo, choose attention-grabbing but soothing colors.
11. Register Your Business
Many entrepreneurs register their business from the very starting to avoid any problems. It's better to incorporate your business in the early stages. You can choose to partner or be the sole proprietor; you can choose the business models that suit your needs.
12. Build a Website or an App
In today's tech-driven world, it is crucial to create your website or app. The majority of people check your website or app before purchasing something from you. Not only that, websites and apps are great to drive business, as people are into buying things online.
13. Decide on Your Vendors
Running a business without vendors is going to be difficult. Third-party vendors are available for all types of businesses. While choosing B2B partners, be cautious as they will have access to your business's sensitive data. You must ask vendors about their experience in the business and businesses they have worked with so far. Check the ratings and reviews of your vendors before finalizing them.
14. Location of Your Business
The location of your business is an important aspect if you are building a physical business. Setting up a restaurant in an abandoned village is not going to help you increase revenue.
15. Business Promotion
Every business requires constant promotion, and there is no denying that. Promotion helps your products and services; they get noticed. In today's world, traditional banners and billboards are not the only things where you can promote your business. You can promote your business on:
Instagram: Instagram is insanely popular. People have started and built their businesses through Instagram. Your posts telling about the benefits of your products are a great way to promote on Instagram. You can add direct links that take viewers from your Instagram page to the website so that your viewers can turn into customers.
Facebook : Facebook helps your business to get the exposure it needs. You can advertise on Facebook. You can create your business page to tell more about your products and services.
Pinterest : Your business can get visibility with group boards on Pinterest. You can create your own board too.
Quora : Quora shouldn't be underrated when it comes to increasing your business's visibility. You can answer questions on Quora and promote your business there. Remember to answer relevant questions so that the right audience can find you.
LinkedIn : LinkedIn is a great way to build professional relations. You can post articles on LinkedIn and share your thoughts. It helps to build the credibility of the business.
SEO : Search Engine Optimization (SEO) is a way to generate leads, get website traffic (both organic and paid), and expand your reach. We all know how important it is to land on the first page of Google search results. You can't afford to ignore SEO if you want to reach a large audience.
You can also advertise in newspapers, television, and radio and use old-school methods like pamphlets and flyers.
Final Words
Starting a business seems to be a daunting task at first, but with the right guidance and determination, it is not difficult to make your presence felt in the market.
*****************
Regina Deemer is a content writer, mobility strategist and blogger who writes on the latest technology and business-related topics. At present, she is working with Cerebrum Infotech, a leading custom software application development company.