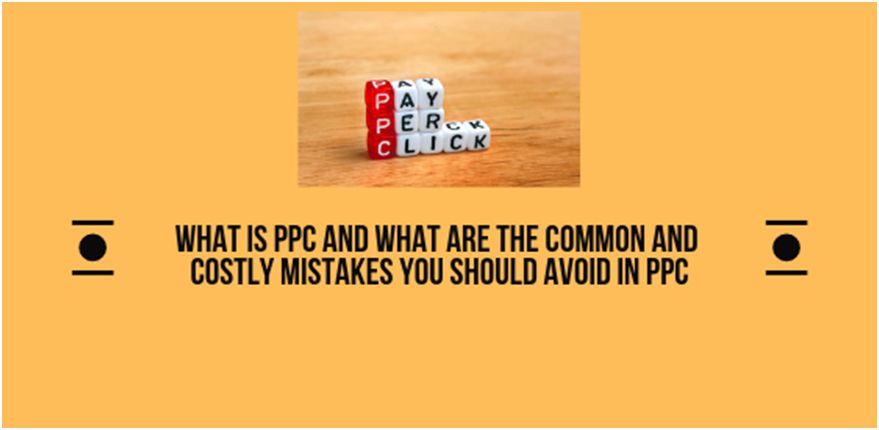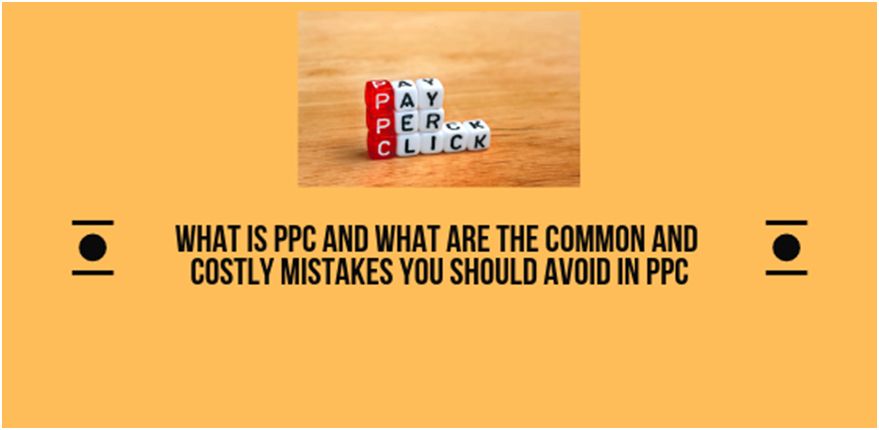 What is PPC?
This is probably one of the most frequently asked questions regarding PPC is that a lot of people are still not accustomed to what it means. PPC stands for pay-per-click this is a strategy of internet marketing. Various online marketers and advertisers are applying this technique in the case of modern online marketing. In this strategy advertisers pay an appropriate fee for clicking each of their ads every time, that is why it has been appreciated as PPC. This strategy is applied to buy visits to any websites. Advertisers are using this technique to earn popularity rather than organically increasing their ranking.
Although PPC is an easy online paid campaign for advertisers to increase ranking but sometimes due to certain disastrous mistakes on their part they lose sales which costs them a lot. Certain mistakes are generally common in case of any PPC campaign some of those points are discussed below and how to avoid them.
The significance of the quality score
Various advertisers generally ignore the significance of quality score. There might be a lot of reasons to do that, one of them is probably that they are not sure how actually Google calculates the ever-evolving algorithms and therefore it is normal to think that quality score isn't as important and doesn't bother paying attention to it. This is very wrong and can cost a lot, it is extremely essential to pay attention to the qualities score as it directly affects the advertisers CPC which stands for cost per unit. The meaning of low CPC is that the amount spent on each conversion is lower, and consequently the optimization for the quality score has the perspective to save the advertisers some amount per click and their general cost-per-conversion.
Data Analysis
Generally, advertisers have been making this simple mistake of not analyzing enough data to come to a significant statistically reliable decision regarding adverts. This mistake normally happens while testing the number of Clicks on a single ad, why one of the ads has about 20 clicks, and the other one has only about 15 clicks then it is obvious that the advertisement with more clicks will be chosen and here is where advertisers make a mistake. They don't have enough data to consider which advertisement is better and a reliable decision is not possible at that moment, and they are in danger of choosing the wrong advert as the winner. So it is essential to ensure that while choosing the advertisers have enough data on their testing advertisements that is why it is a suggestion to use Splittester.com( a simple free tool that helps in proper data analysis by entering the number of clicks and CTR (click through rate) or the conversion rate of both the testing ads. After the analysis, it provides the advertisers with the correct confidence percentage and then the winner can be chosen.
Branded Keywords
Every advertiser should have a campaign that is committed to their brand's keywords which is an essential point to consider in case of PPC services. Some advertisers not knowing the importance of this still don't have one, and that is why it is an enthusiastic recommendation to creating one. The two significant benefits the advertisers can acquire by bidding on their branded terms are: generally branded keywords are extremely cheap as the advertisers will have an elevated quality score and CTR, and the second benefit is that they convert subsequently much better than those non-branded keywords. There is a proven Research which has been done by Kunocreative of their propriety data which showed that the branded keywords convert almost 3.5X times higher than non-branded keywords.
Searching data analysis
According to Google Adwords, conversions are generally credited to the advertisement which one is at the end, and that was clicked ahead of conversion. And this masks the fact more concrete that normally there are various other clicks and searches before a user of that particular advert has been finally converted.
Utilizing the full range of ads extensions
A lot of advertisers does not have a clear idea about Ads extensions. It allows advertisers to consume much more advertising space which in the meantime increases the chances of their adverts being clicked. According to Google's research estimation, it has been suggested normally that a site link extension can expand the CTR by 10-20%. And another research has been published by Revoo which says that attaching review extensions (merchant stars), advertisers can definitely improve their conversion rate by approximately 4.6%.
Depending on search partners
Advertisers while creating the latest searching campaign, it is normal to set the default to 'all features' which means that the advertiser's adverts will emerge on both Google Search Partners and Google Search. The advantage of this is that it can provide advertisers with more exposure. But it doesn't always have to yield profitable results; it could be increasing the advertiser's cost per conversion and also without even their knowledge about it. And depending on Google is not necessarily a good idea as Google makes it much harder to determine if the advertiser's search partners are profitable or not. And as Google is not responsible for aggregating the data for the advertisers to make a decision based upon it. Also, this theory has been proved by several campaigns that researchers have analyzed; they noticed that on various occasions search partners could be significantly pricier than Google's Search Network.
Search query report according to keywords
The search query report is said to be the most essential and valuable report in case of Adwords because it enables advertisers to examine whatever the searcher type into Google before they have clicked on their advertisements. This is possible because of the way general public search, as the majority of the advertiser's search queries will be unique which makes them difficult to analyze the trends if they go through the search queries individually. However, if the advertisers are smart enough and analyze the queries by themes, then they will be able to quickly see trends.There is an example if the advertisers saw that the search queries which contains the word 'inferior' performed pretty badly then they should upgrade the performance of their account by adding 'inferior' as a negative keyword. But If the advertisers had analyzed these query reports at the level of keywords, then this point would have been extremely difficult to pinpoint, but by conducting theme analysis, the advertisers can produce substantial insight. Advertisers can also utilize this particular data to smartly A/B test their ads and optimize the bids for long-tail keywords.
Mobile friendly campaigns
A research study done by the Marin software showed that 34.2% of searches are now originating from cell phones. And that is why having a cell phone optimized campaign is becoming considerably more and more rudimentary to succeed. According to various recent account audits that have been performed, it was noticed, that one of the poorest aspects of all of those were cell phone related. And most of the people's campaigns fail miserably just because they don't have efficient mobile landing pages, which conspicuously decreases their conversion rate.
PPC services advertising is an exceptionally powerful way marketers and advertisers can utilize their marketing dollars, and if done correctly it will yield great results. PPC has the means to remarkably upgrade traffic and conversions. However, these simple common mistakes should never be disregarded, because then it will only provide the advertisers with negative results.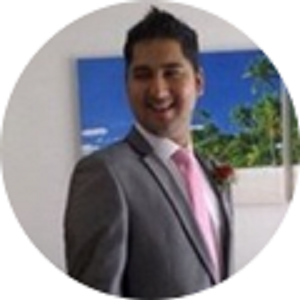 Sunny Chawla is a Managing Director at Alliance Recruitment Agency. He specializes in helping clients with international recruiting, staffing, HR services and Careers advice service for overseas and international businesses.