The demand for more flexible financing is ever-increasing, be it consumer finance or a short term payment offer. The demand for a payment method that allows people to purchase certain goods and pay for them later through installments often proves to be useful according to the monthly budgeting.
As a merchant people often look for ways in which they can buy products through collateral money and pay after the product has been sold. This creates a marginal profit rate that the merchant can fix. This helps them understand the rates of the market and what amount of selling prices best work for them.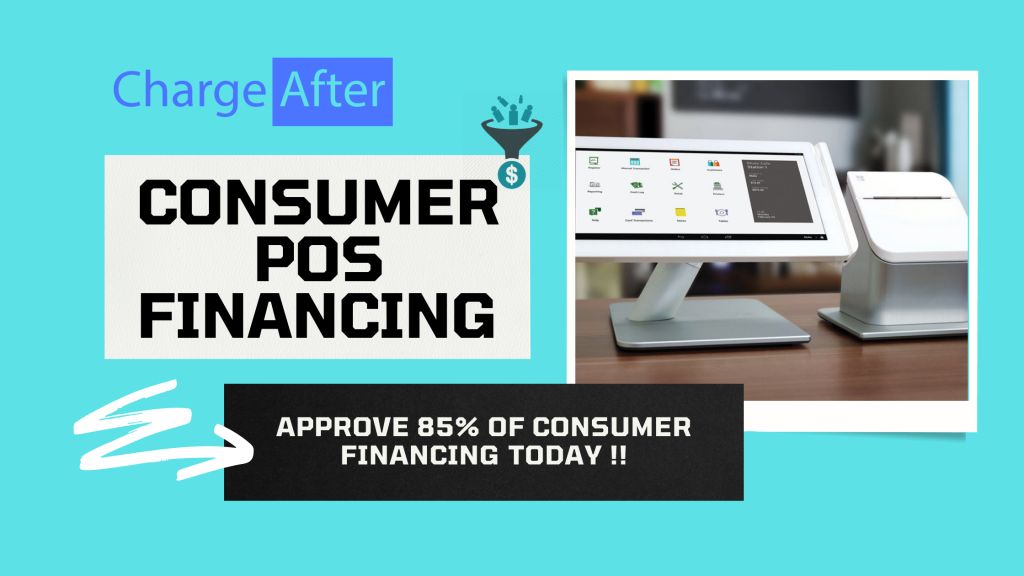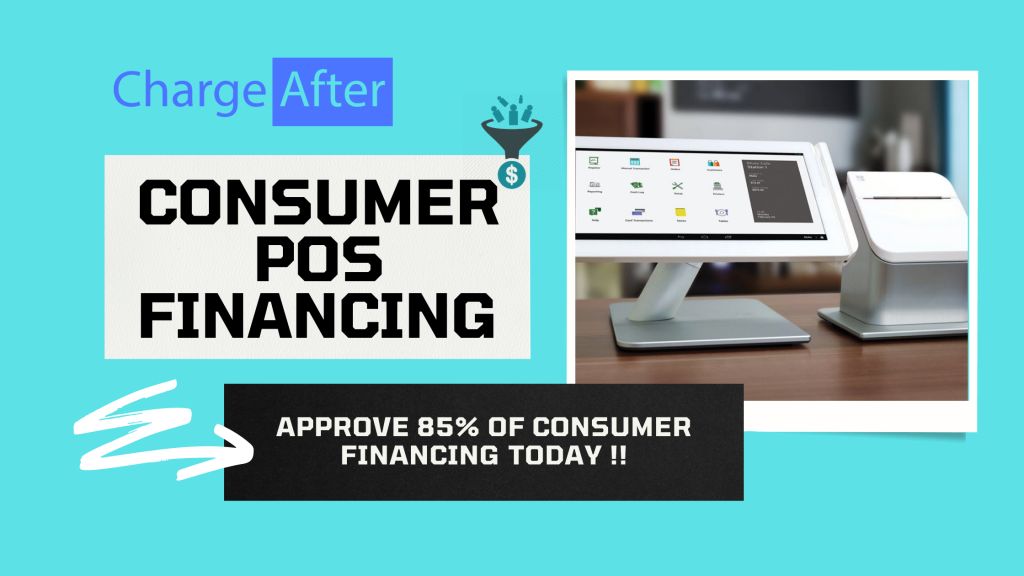 So, what can actually help you achieve such a situation? As a merchant or a seller, you need to understand certain things in the business: POS financing is one of them.
So, let us take a quick look at what is POS financing and how are they beneficial to the market.
What is POS Financing?
POS financing is a way in which a customer can buy products through installments. And the installments can be stretched for a definite period in which they have to pay back all the amount.
Let us understand this using an example:
Suppose you want to buy a TV for your house, but you do not have an adequate budget. In this case, you can get finance according to your budgets in which you can pay a certain amount and get the rest as installments that you can pay back in a certain duration.
This helps a customer buy the required amount easily and also the seller can make an immediate sale. So, it is a win-win situation for both sides.
How Does POS Financing Work?
The procedure for POS financing work is quite simple; it is just like making a consumer finance decision.
Once you have selected the product you want to purchase you can consider asking the seller about the financing methods they provide. If they have POS financing then the following procedure is followed.
You would be required to select a good finance option, then the merchant will integrate your payment method into its system. To receive the lender account integration they initially take your details like name, phone number and birth date, and social security number. Once the details are integrated you can accept the terms and conditions and all the payment requirements and buy the product.
Once you receive the product you would now solely deal with the POS lender and would not have any transactions with the retail store.
In such a system if you decide to return a particular product it can lead to a little loss on the customer's side. It required certain procedures to return the product. After proper reduction and cross-checking your final payment will reach directly to your account. The amount will be deposited into your account within 3 to 45 business days. Once the amount is returned you can always renew your POS finance and buy any other product.
The procedure is very straight forward.
Why Do Consumers Need POS Finance?
Even though there are thousands of finance options available from the very beginning, why would consumers need POS finance?
Well, the answer lies in the flexibility of the payment.
Consumers are often attracted to new services and products that are available in the market. They could not wait to own them. But what if the prices are high and you do not have the exact amount right at hand? In such a situation POS financing can play a significant role. Once, you have a lender who can pay you the required amount, you can easily buy the item and pay later according to your convenience.
Sometimes this finance can be used in case of emergencies. Suppose a family faces an immediate surgery or any medical complications in such a time POS financing can easily help a person get money according to their convenience. It is like a helping hand in case of such a situation.
A merchant who wants to buy a product and sell in the market can use POS financing and buy a certain product. Then when they receive the payment they can pay back the amount that is borrowed.
Hence, POS financing helps people get quick money for all their needs. A merchant who provides such a service to the people can also receive high profits and quick sales. Their monthly sale can also increase by this method and gain great profits.
How Can a Merchant Offer POS Financing &Benefit You?
As a merchant, pos financing can also help you in various ways and you can achieve a lot using this particular method. How can you as a merchant offer POS financing to your customers?
As a merchant, you can collaborate with any financing firm. There are several firms that provide the service. Once you have enrolled yourself with such a firm you can easily communicate with them and create pricing plans and finance options. You would be required to integrate the lender account with the finance firm. After signing all terms you are ready with the system of pos finance.
How Does It Benefit You?
Increased Revenues:
With increased payment methods customers will be more attracted to buy new products. This will create an upliftment of the sales of the product sales. People will get more comfortable with buying products that are out of their initial budget, with such easy money offers. They can full fill all their daily requirements easily and in a short time.
Fast Sale:
With a ready to use finance option customers can readily buy high-end products. They would not have to worry about the money. This will lead to an increase in sales for the merchant as they receive upfront money and do not have to lose potential customers.
More Profits:
With more sales due to financing options, it becomes easier for people to make decisions about the purchase, with an increased purchase, you can have an increase in the profits.
As a merchant, you can yourself use the services that POS financing offers. You can buy products initially but borrow a certain amount of money. In this way, you can buy a lot of products and then make the payment once you receive the profit.
What Are The Pros & Cons Of This Financing?
Pros:
Easy Money:
With POS financing you can receive money without the need to build any credit score initially. You do not have to carry out deep research about the same and you can easily get the money according to your requirement.
Good For Borrowers:
A borrower who needs the money quickly without any credit history can get money. This can help receive the desired amount of money and also you do not have to worry about a bad credit score or history. The limit is also wide and hence no initial limit is out on borrowing.
Helps Build a Credit Score:
This method helps build a credit score for the consumers who do not have a credit score or a bad credit score. This makes a consumer eligible for multiple finance options like credit cards, or personal loans, and so on.
Ease Of Use:
The procedure does not include tedious and time considering work. The money is transferred within minutes and you can use them as you wish. The access is easy and transparent and no additional charges are included apart from an interest rate.
Cons:
High Interest Rates:
POS lenders often have high-interest rates over the amount borrowed. It can easily range from about 30% to 40% of the initial amount and you can easily be overcharged for the same service. At the end of the day, you end up spending a lot more than the original amount and you have purchased the product for.
The Threat Of Overspending:
With the ease of money receiving, people may forget the amount they spend and often lose the track of the amount they spend. This can lead to a lot of problems if the amount you borrow is high. If you fail to repay the amount it will add in the amount and at the end, you can be inserted by it.
Complicated Terms and Conditions:
POS financing is like fast money. When you are borrowing money at counters you are often in haste to buy the product. This leads to inaccurate juxtaposing of terms and conditions. You can often miss out upon the essential components in the agreement and can often fall in teams of false companies.
POS financing is thus a very flexible way of receiving money. But be careful when you are making any sort of transaction. Be sure to check all the loopholes that are present in the transactions. Understand the pros and cons of the same, because money is important. Though being an easy way of money it also includes a lot of risk within it. But with the right service and monitored expenses, POS financing is one the best-fit finance for people who like flexible payments and quick earnings.
Allison Janney is a Sales & Marketing Manager at ChargeAfter. She would like to share content on Finance Industry like Point of Sale financing, Buy now Pay later, consumer financing&Ecommerce financing for valuable reader.