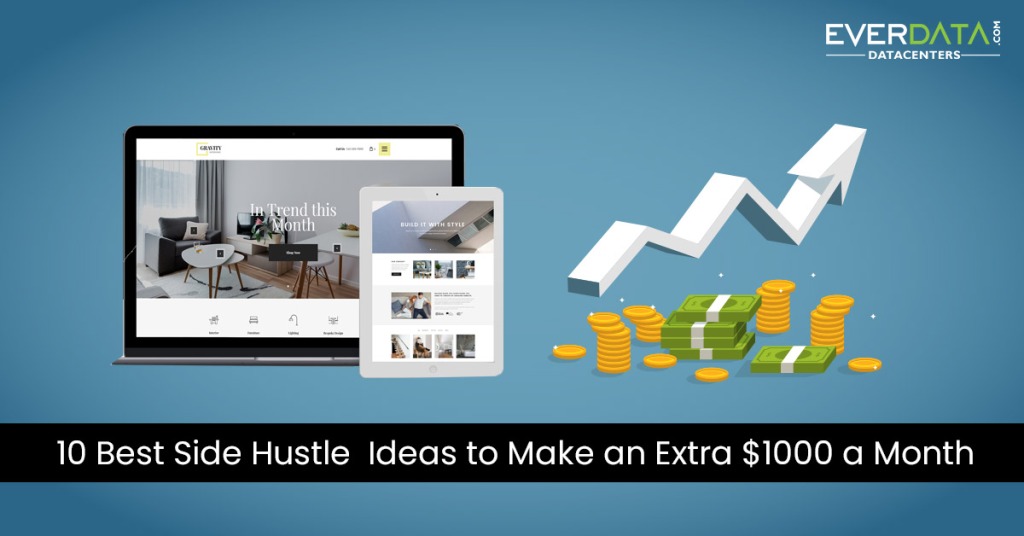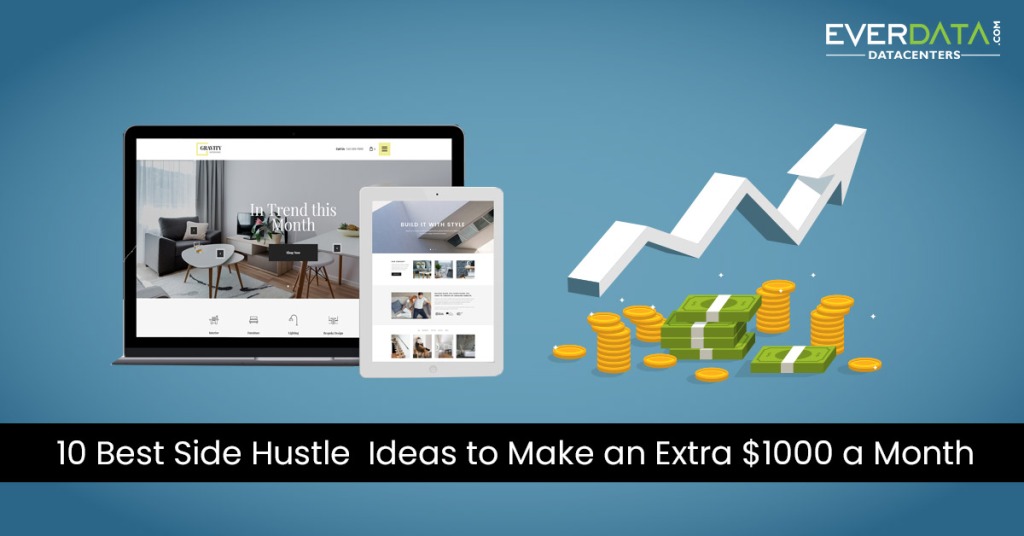 Reading title "10 Best Side Hustle Ideas to Make an Extra $1000 a Month" made you excited and before we learn the best side hustles (money making methods), let me explain to you what a side hustle is?
A side hustle is making extra money outside of your full-time job in any company or organization. Anyone can earn a few thousand extra bucks or maybe more in a week.
However, all side hustles aren't created equal since it depends on how much time you invest.
The one best and worst thing in earning via side hustling is you can, and you make money by doing anything. For example, work from home, doing a freelance activity, or starting your own business by pursuing your ideas and hobbies.
The best ever side hustles are those where you dedicatedly put your time and enjoy it in a comfortable time.
Thus, a side hustle means "Use your creativity, ideas, ability to think and grow in order to make money (extra bucks)."
For this, you must move beyond trading your time for the limited amount of money and need to think something out of the box that leads you to money.
NOTE: Side hustles are always tricky at first, but it gets easier, and your hard work then pays you which is impossible to get from a fixed 9 to 5 job without incentives.
Remember, if you are stuck with an idea, then try it, experiment it and test it. If it doesn't work, then move on to some other idea. However, have 70% of patients and 30% of greed to earn money genuinely.
Hence, if you want to make money with side hustling, then before picking up a side hustle idea, evaluate it realistically and decide if you can commit to it or not.
Some take more time while some extraordinarily use their brains, have amazing ideas and methods to make money. However, you mustn't lose your confidence and prepare your mind to do more flexible earning.
It looks easy to earn an extra $1,000 – $2,000 per month from side hustling, but the reality is quite different. However, the below best side hustles of 2019 to earn an extra $1000 per month can help you with ambitions.
Let's take a look at the 10 best side hustle ideas to make an extra money a month;
Start Your Blog Or Do Freelance Writing
If you love writing and are passionate to work as a writer, then start working as Freelance Writer or become a Blogger.
Freelance writing is a little bit hectic as finding out the projects to write is a difficult task. Also, the market of content writing industry has become so volatile that, majority of clients don't pay for the quality, they pay for the quantity.
Whether you are an English native speaker or not, the client prefers a freelancer to write more under less budget.
And if you are destined to write more, then why not to work for yourself. Yes, if you cannot be a right freelancer, then you can become a good blogger.
Create your WordPress website (or take help from CMS website services companies to build your blogging site). Write good content for your site pages, blogs, articles, etc. and approve Google Adsense, make guest posts, do social media marketing for your articles, enable affiliation programs and start earning money.
Become A Tutor
By profession, if you're a teacher, or have good knowledge of different subjects related to any sphere, then start teaching online. Find out some websites who need experienced and knowledgeable teachers, enrol in such sites and become an excellent online teacher.
Online tutoring is one of the hottest growing areas, which gives you a chance to teach students and earn money.
Side Hustle Ideas For Parents
If you belong to the category of a working parent, then your skills like planning, productivity and budgeting can help you to generate a side hustle.
As a parent, who wants to work more, earn more can accomplish the task of $1000 a month via becoming a part-time travel planner, wedding planner, tax and financial planner, career consultant, community manager, photography, and many more.
These are your day to day life tasks which upon using rightly can generate money.
Sell Items On E-commerce Platforms
One of the best ways, I can think upon to make cash is by selling items on eBay, Flipkart and Amazon. Items like furniture, collectables, household appliances, can be sold to make money online.
Moreover, if you seriously put energy and hard work, then you can collect a good commission upon each sale and can significantly shape a full-time company.
Write and Produce eBooks or Audiobooks
Writing an eBook on Amazon by using the KDP platform without investing any money can give a massive amount of money in return if your content has quality. Remember CONTENT IS KING!
Also, you can create audiobooks and sell them on platforms like Audible or iTunes and might earn five figure monthly income.
Online Surveys
You can easily make money by filling surveys in 5 to 20 minutes. Higher the number of online surveys more is your earning. Filling surveys is a little amount of work, no pains required as you have to write feedbacks & opinions; nothing extra.
This can help you in earning $1 to $20 on each survey.
Data Entry Work
Companies hire people for data entry work. To record the information, whether it is in medical, healthcare automation, educational, real estate industry, etc.
Data entry work or the transcription work is easy to find as its availability on Google is high as a part-time or work from home job.
PTC Sites
To make extra income in less time, you must join some trusted PTC sites where you click & read the advertisements & the advertiser publishing the ads pay you for increasing views. You need to register on PTC sites and make money by viewing and reading the ads.
Finally, the two best side hustle ideas to make an extra $1000 a month are;
Start your YOUTUBE channel, and make videos related to any of your hobbies and earn money.
Make your social media account a centre of your SOCIAL MEDIA BLOGGING that might include art and photography.
We live in a time where money making is hard, but longer you play with the money-making business hustle ideas, longer the chances become to be an entrepreneur. It is because an entrepreneur always looks forward to money making methods.
Moreover, these hustles can be your start point to build a career as a businessman.
Alisha
is a versatile content producer and marketer who also holds a deep
experience as a director of operations. She writes extensively on technology
and her other preferred subjects include nature, travel, history and art! She
posseses a good experience in working with B2B and B2C businesses as a
digital marketing consultant with a special focus on content marketing.