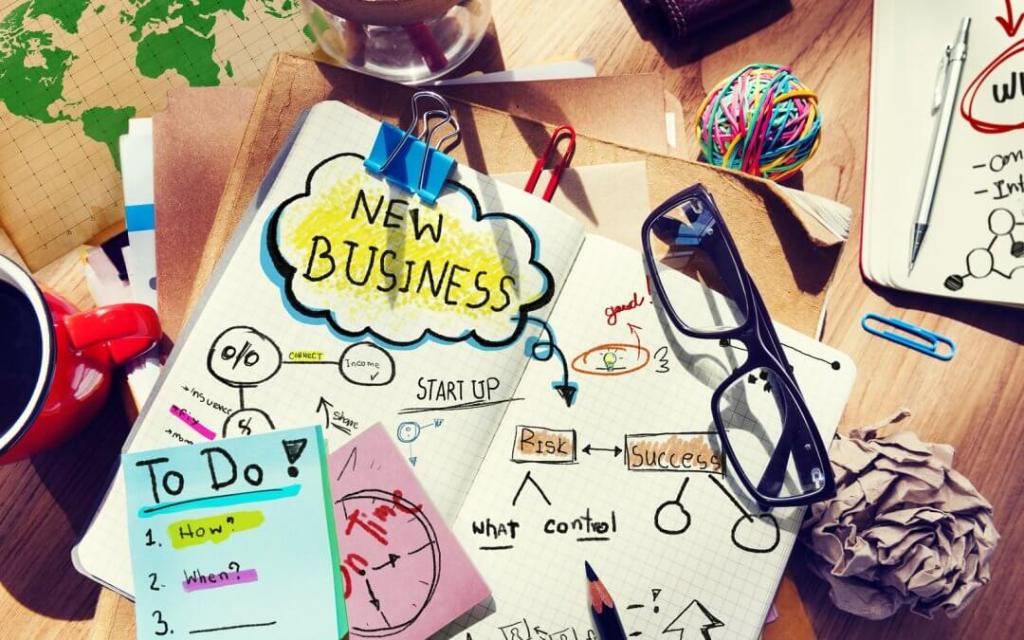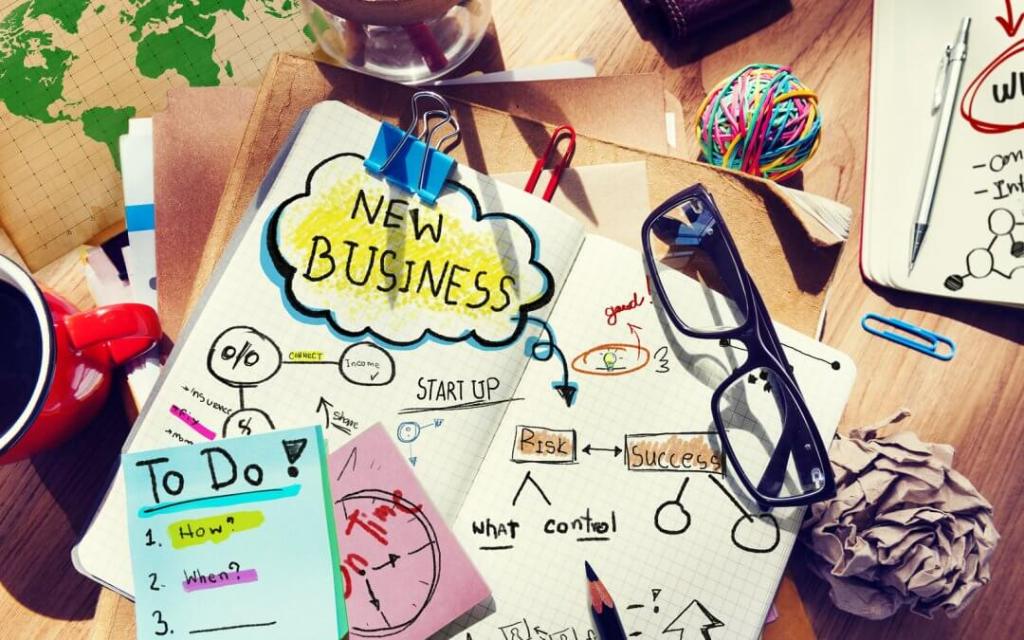 Every person in their life once thinks to start their own business. Well, everyone has different motives. Some don't find themselves suitable for 9 to 5, some want to earn some more money, and others want to improve and fill the gaps that are missing from the market.
Although, very few of them actually start working on it. But again, the problem is, not every business develops and flourishes well. From this population of very few business startups, most of the businesses sweep from the ground.
There could be many reasons for that, but the main reason is they are not fully prepared beforehand.
Whenever starting a small business, there are some things that the entrepreneur should keep in mind. The beforehand preparation helps to grow the business well.
Apart from this, we've got you 10 tips to start a small business that will generally do good for you.
So, let's dig in the tips without any further delay.
Be simple and overcome excuses
The most tragic moment when starting a small business is to make everything complicated and having too many excuses. No doubt you can list down hundreds of reasons to delay your work. Sometimes it happens because of laziness and sometimes because you make things too hard.
Don't make complex snowball ideas but keep things simple. Try to bring your service or product ideas as simple as possible for your and your customers' sake. It will be easy that way to launch your business and attract the customer more smoothly.
Automatically, when you try to be simple, you can tackle any excuses of your own. You have a proper straight plan for everything, such as money, time and fear of failing. Don't hesitate to start your journey. Maybe you will face some difficulty at the start, but after some time you will be able to sort out every problem.
Get knowledge from everywhere
When you are new to something, try not to conclude everything on your own. The same goes for starting a new business, the entrepreneur sometimes assumes that they know everything and don't require any prior information.
Read books related to your business ideas and surroundings and talk to experts who are already working in the fields. Take advice and listen carefully. Internet is full of articles, blogs and researches by several experts that can help you.
Understanding the secondary information about your business industry, its scope and tips and tricks are the most important part before launching any of the products or services as a small business.
Focus on solving a problem
Of course, you are starting a business to sell your service or product. But rather than focusing on producing the same product or service, try to fill the gaps. Find the problem that the previous business in your field can't solve. And be the solution.
When you offer something to solve the problem of consumers, then it might be easy for you to attract customers. However, solving a problem means you are fixing the hole in a specific market or industry.
Identify your motive and then create a brand and market your service or product. Know your customer's problems and provide relief to them.
Know the cost
The most important part for a small business startup is to check on the cost. You have to prepare and count the price for all the expenses such as expenses of officematerial, staff, marketing, website designing distribution of product and other things.
You should have a proper budgeting plan before launching the project. Sum up all the expenses that come to your mind and double it (if not sure enough, quadruple it). It will help you to prepare for any emergency use of money.
But don't dive into budget planning for your business but also for personal use. It would include food, gas, rent, health care, etc. So keep everything in mind that how much money you need to pay your personal daily expenses and for launching the business.
You can always get help from your peer if they let you borrow some money. Otherwise, you have the option of a bank loan. But better is that you take as low an amount as you can and try your idea first.
What will happen when you take too much loan from the bank, and your small business can't make it.
Don't leave your job
Most of the time when the entrepreneur starts their business, they left their jobs. So somehow, the reason they give is, they want to totally focus on their start-up. But it is not a good sign.
Leaving the job can be pretty risky. Understand that launching a business is a slow, step-by-step process. Build your business in those stages and gradually transform yourself from an employee to an entrepreneur.
You can't earn an adequate amount of money from your business instantly, so better work as an employee and then work on your business in the left remaining hours. And once you have a good flow of money from your business, you can leave your job without any problem.
Talk about your business
If you are starting your small business, then you have to trust your idea first and then leave the shyness behind. Doesn't matter how much your idea is good and how much you are able to do good for society with your service. If you can't talk about this, all your hard work will go in vain.
Talk about the business with people who surround you; your family, friends and then all the people who can possibly become your buyers or whom problems you are going to sort out. The customers don't know about your product until you share what your business can do for them.
Apart from this, you must have communication skills because you need that skill constantly to be stable in your market. You must be good when talking to clients, or negotiating with the supplier payment term or for any other thing.
Know the laws and legal requirements
The critical term for any business is the laws and its legal requirements. You have to fully understand the laws of the country in which you are going to start your business. And if you fail to follow those rules by the state, you will face hectic penalties.
Make sure to read and understand all the laws and specific regulations of your country and also the laws related to your niche of business. For example, if you are forming a legal structure or setting up an accounting system, following the rules is a must.
The other laws will include some topics such as tax liabilities, employers' laws and more. Consider taking advice from a professional or hire one that helps small businesses at an economical rate.
Set goals 
Setting goal when starting a new business is necessary. It gives you an outline of how you are going to do the task? And what step will you take next? Setting goals also means that you are ready to progress step-by-step. Once you reach a goal, you will work on the bigger next goal, and when you achieve it too, you will move to the next one.
That is how you will make progress, and your business will grow. There are two types of goals of short term and long-term. First, make a long-term goal and then create short-term goals to reach the long-term goal.
It will be easy that way for you to achieve several milestones. Once completing a goal, celebrate it with your team because every goal matter.
Learn to sell
Selling your product or service is a very hard task. You have to convince the customer that your product is best and better from all the other brands you are competing with. For a startup it might look hard but you can get this by a proper selling strategy.
You have to create a unique selling point of your business and indicate the customer s that because your product have this thing it is better from other. Learn how to market your product and which nerve of customers you have to press to make them buy your products.
Once you know how you can sell your item your half of the work is done here. And if the customer find your product or service reliable then they might buy from you again and spread positive review about your product.
Have passion and faith
This tip is the last one on this list, but it is the most important for all the lads who want to start their business independently. You must have passion, and your ambition should be high to reach your goal.
Be aware of all the difficulties and have the mindset to tackle them. Combine your passion with your wisdom and bring out a promising outcome. Think and take tips, do market research, work on your product or service and don't lose hope until you make it what you want.
With passion, also have faith in you and in your project. If you fail, don't kneel down and burn yourself out. Instead, try and try harder next time. You will eventually achieve anything if you have faith.
Wrap Up
So, these are some tips that we wanted to share with all the upcoming entrepreneurs who want to build their small business and then grow it into something bigger. Hope these tips will help you to develop your startup. You just have to plan everything before executing the actual plan. Once you have everything prepared, you can achieve more than those who are not planning and just believing their guts.
Marketing and business require strategy and planning than gut instinct to be successful. So with these tips, get ready to put everything in a pile and then just launch your idea to benefit the other humans around you.
Soha is a keen content writer, currently works atRevounts. You can also call her a deal hunter because of her curious personality she digs out the most competent products and offers available in the town and dispatch to her readers so that everyone can get profited by the current propositions. She also focuses on incorporating diverse topics to keep her readers to keep them engaged, excited and always looks out for what more she can bring to the table.