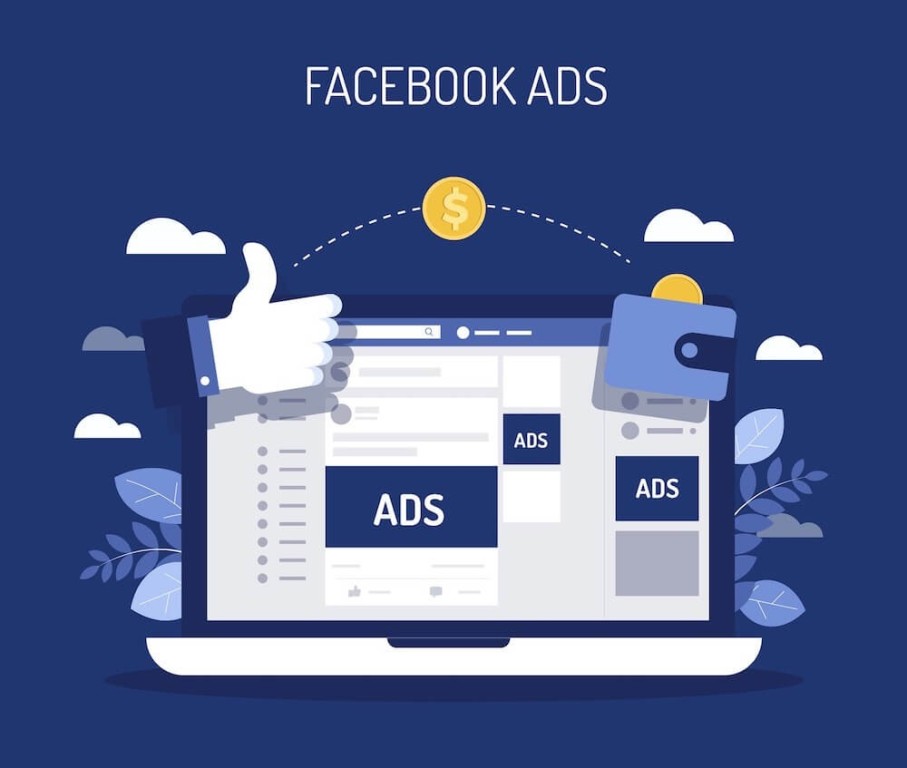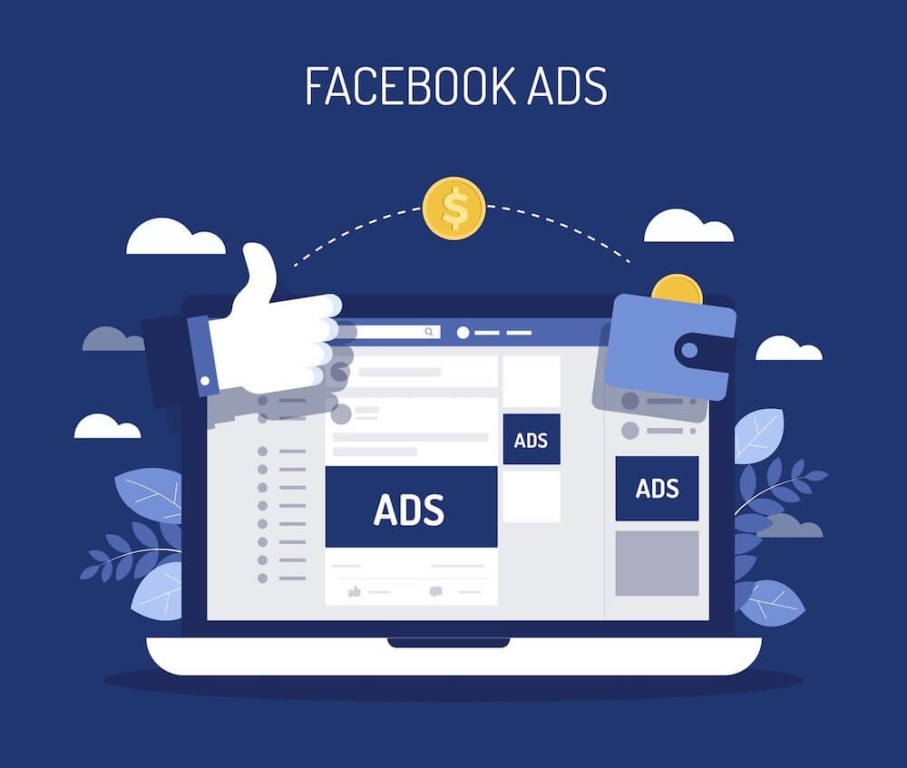 Nowadays digital marketing is growing gradually. People have found it most advantageous as they do not need time to go to shops and buy needful things for themselves. Several on-demand applications are launching in the market day by day to meet customer's demands. There is a great role of social media platforms to promote business. various social media platforms are there like Facebook, WhatsApp, Instagram. Among them, Facebook is one of the popular platforms people like to spend time on. Keeping this in mind companies are trying to expand their business. In this way, business owners become able to capture a large audience.
That's why Facebook retargeting ads play an effective role to make people determined to buy the products and promote the business. To learn how social media promotes digital marketing check out the link of social media marketing services.
This article is going to explain the efficiency of Facebook retargeting ads to reach your target audience effectively.
Let's understand what Facebook retargeting is and how it works
Retargeting is a tactic to get back your customers engaged in purchasing your products by continuous advertisement. You can use Facebook retargeting to reach out to potential customers who have expressed an interest in your company or product based on their online activity.
This can be as simple as a Facebook like to act with high purchase intent, such as clicking Add to Cart on your website. There's a significant possibility you're missing out on possible sales if you have website visitors but aren't running any form of retargeting ads.
Retargeting may play a crucial role in most marketing efforts, whether you want to warm up your latest followers or remind prior website viewers about the products they were interested in.
The fact that Facebook has such a vast user base contributes to its advertising prowess. Facebook has over a billion active daily internet visits as of 2021. Each of these individuals offers a wealth of information to Facebook's advertising platform. Advertisers can use this information to target their adverts with pinpoint accuracy.
Facebook remains an essential advertising platform due to these and other qualities. It has grown as an opportunity for large companies as well as small businesses.
If you're going to use Facebook for marketing in any way, you'll need to run advertisements if you want potential customers to know about your company. You don't require a large budget to fulfill your purpose.
Facebook advertisements offer a lot of bang for your buck, and if you know how to target and produce them, the return on investment will be well worth it. With the low cost of running a Facebook ad and targeting only the individuals you want, you're investing a tiny amount of money to reach as many people as you need to and ultimately profit from your ads.
What is the role of Facebook retargeting ads?
Advertising's purpose is to reach as many people as possible by spending the least amount of money. However, reach isn't the only factor to consider. In fact, no matter how many people see or even click on ads, they aren't very effective if they don't result in purchases or sign-ups. To learn how social media helps to grow business visit the site social media marketing services for detailed information.
So, how do you get in touch with the folks who can help you reduce the gap between clicks and conversions? You choose users who are interested in your product. Based on their interest and familiarity with your business, you target individuals who are further along on their route to becoming your customer. You can get the most out of your advertising budget by showing ads to people who are most likely to convert.
If your ad is compelling and your targeting is precise, the visitor will be influenced to leave Facebook and visit your website. Therefore you will easily be able to raise traffic to your website.
Why Retargeting Ads matter most to promote your business?
Retargeting on Facebook can help you reclaim the attention of these on-the-fence shoppers and recoup a significant amount of lost money. Your retargeted ad could be the final push they need to make a purchase, especially if you offer a time-sensitive incentive like a coupon code or free shipping.
Interaction is an always effective way to remain connected with your audience. The more you advertise with a handsome discount offer the more your selling rate will increase as well as your target audience.
Whenever new products are being launched in the market it needs to be advertised first to make people aware of its availability. The companies are therefore starting advertising to reach the newly launched product to a large audience, creating product awareness.
Advertising is the most essential part of the business.
Before making a decision, people frequently seek additional information. Users can quickly access your website by employing Facebook adverts.
1. It influences the conversion percentage
Retargeting can be used to assist in bringing more people back to your website to complete a purchase. because only a tiny percentage of website visitors will make a purchase on their initial visit.
Ads targeted at people who abandoned their carts or didn't finish the checkout process can help you grab sales that might otherwise go unnoticed, boosting your overall conversion rate. The people who intended to purchase your product previously will turn them into your customers.
2. It is the advertising activity with the highest return on investment
Facebook advertisements targeted at people who have never heard of your company can help raise brand awareness and drive traffic to your website, but they may not immediately result in sales. As it takes time to create trust with a customer, getting purchases from a new audience might be costly.
Thus you're only addressing those who have already expressed interest in your business and are thus more likely to convert. Therefore, retargeting as a kind of advertising can quickly pay off and create a healthy ROI.
3. Retargeting Ads are able to target customer's specific behaviors
It can be tough to foresee what new clients would be interested in if your company provides multiple products. You can use retargeting to track user behavior and only offer adverts for things that the potential buyer is most likely to buy. If you want to get your cart abandoners back, you may use Facebook's tracking pixel to create tailored adverts based on their activity.
You can, for example, utilize Facebook retargeting ads to target people based on the device they used, the activities they completed, and other factors.
4. It makes chances of profit from previous customers
The most profitable group to market to usually repeats consumers. They account for approximately five times the amount of money spent by new customers and are nine times more likely to convert than new consumers. You can market to this audience specifically via retargeting, boosting your chances of upselling and cross-selling. The people who checked your products have shown interest before, it's a great way to make them willing to buy from you via advertising.
5. Lower the rate of cart abandonment
If your website sells things, many users will add items to their cart only to change their minds at the last minute. Cart abandonment is at an all-time high of nearly 80 percent.
Retargeting ads on Facebook allows customers to reach out to loaded carts and remind them that they are likely still interested in the item they were about to purchase and that it is not too late.
Facebook even provides codes for precise on-site actions, allowing you to target people who added an item to a shopping cart or wishlist with specific advertising.
So that advertising helps the buyer's mind to go for the product confidently.
6. It assures accuracy
You may establish exact targeting choices on Facebook. You can choose all of the demographic characteristics you would use when configuring how to run Facebook advertisements with retargeting ads, including people who have completed specified engagement actions. Only visitors who have read through specific pages on your website, added things to their basket, or clicked on links will see your ads. To know more about social media marketing services visit the site by clicking on the link.
In this way, advertising plays a major role to grab customer's attention. Ads make the audience engaged and increase the success rate of selling products. Brand awareness is vital to get an audience and advertising helps to make your brand's identity. Facebook Retargeting is a strategy to reach your business to the next level and thereby ads are a crucial element of your strategies. To know more about how social media marketing services work go to the site for detailed knowledge.
Hope now you are ready to leverage the power of social advertising. The results of running your own Facebook retargeting strategy will speak for themselves. Conversions are likely to increase, especially if you optimize your campaign as you go.
Robert Williams is an Digital Marketing Manager at SEO Company Experts. He is passionate about his job and always love to share content on SEO Content Marketing, PPC  Services, Digital Marketing, Branding & Online Marketing for All kind of Industry.