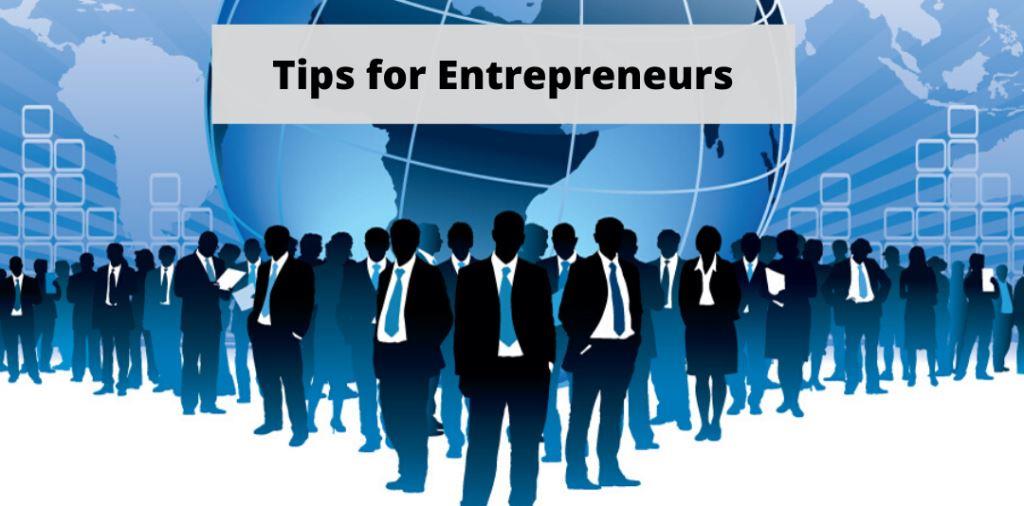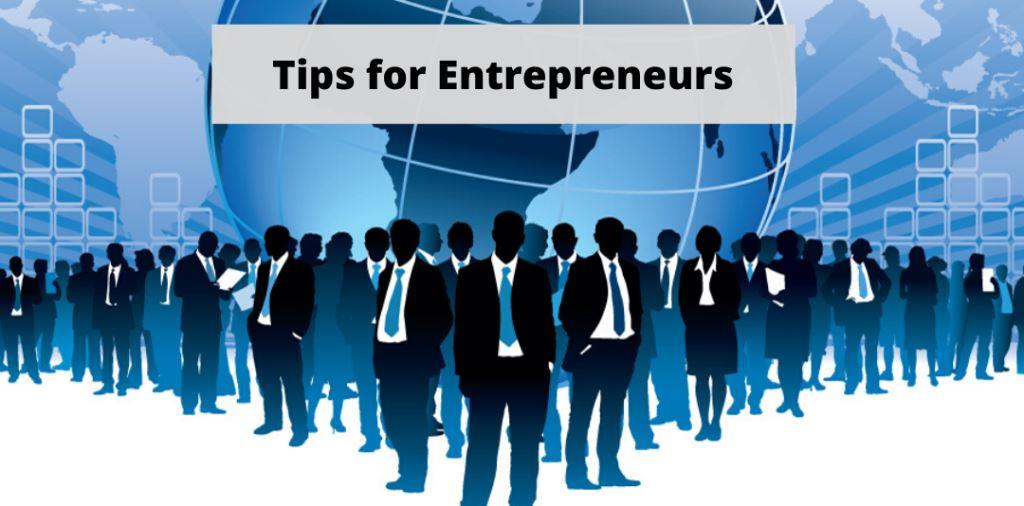 Entrepreneurship is becoming a popular career choice among the younger generations who want to break stereotypes and make a real change in the world. These young dreamers are fearless and ready to face their challenges head on to carve a niche out for themselves in the cutthroat competition of the 21st Century. If you are one of them, read on to find out the 5 best business tips from 5 top entrepreneurs.
BILL GATES
At the age of 64, with a net worth of $99.5 billion, William Henry Gates or Bill Gates, as he is more popularly known, is the richest man on earth. He is the co-founder of the Microsoft Corporation and is probably one of the most well known entrepreneurs to have ever lived. Though he was always a prodigal child when it came to technology, his parents wanted him to pursue a career in law. He got into Harvard in 1973 after scoring 1590 in his Scholastic Aptitude Tests or SATs, just ten points short of a perfect score. However, he decided to leave Harvard two years later to start his own company. He didn't drop out as he wished to go back to school in case his ideas did not work out. He was officially on leave from Harvard. But that never was a problem because he went on to create one of the best software programming companies in the world.
He came up with the idea of MICROSOFT which is nothing but a combination of microcomputers and software. It was initially an hyphenated word which was later modified before being registered as a company.
Bill Gates says, "You should never compare yourself with anyone in this world. If you do so, you are insulting yourself." This is extremely helpful advice for entrepreneurs who are just starting their journey or venture. When we haven't been successful in some of our risks, we have a tendency to compare ourselves with others who have been successful in the past. This is not right because everyone faces different challenges and situations before achieving something. So comparing ourselves with others without understanding what they have been through or what they have felt is not right. This is clearly an insult for ourselves and all our efforts.
JEFF BEZOS
At the age of 56 and a net worth of $117.5 billion, Jeffery Preston Jorgensen, or Jeff Bezos, constantly competes with Bill Gates to become the richest person on earth. He is the multi-billionaire Chief Operating Officer and President of Amazon. An Alumnus of the Ivy-league, Princeton University, Jeff Bezos founded Amazon on a road-trip from New York City to Seattle in 1994. He had graduated with a degree in electrical engineering and computer science from Princeton and was working for D.E. Shaw and Co. back then.
Jeff Bezos was extremely keen on establishing an online bookstore and hence he started Amazon in his garage in 1994. Amazon slowly diversified into various other dimensions of business and started selling music and CDs, and other consumer products by the end of the first four years of being founded. It was initially called Cadabra but Bezos named it Amazon after the South American river since the name starts with the first letter of the english alphabet. Even though Bezos thought and warned his investors that Amazon had a 70% chance of failing, it turned out to be the second company in history that reached a market cap of $1 trillion.
If there is one advice that Jeff Bezos swears by, he says,"Take risks. You have to be willing to take risks. If you have a business idea with no risk, it is probably already being done." He says this to encourage young entrepreneurs to be brave and plunge deep into their ideas in order to make it successful, come what may. Often when people start, it is easy to discard plans and ideas based on the risk factors that are involved. Hence, it is necessary that people proceed beyond the initial fear and pitch their ideas well and devise a good business plan to follow them up.
WARREN BUFFETT
Warren Edward Buffett is the 89 year-old Chairman and Chief Operating Officer of Berkshire Hathaway. He is considered to be one of the most successful investors in the world with a net worth of $70.5 billion as of April 2020. He initially attended the Wharton School of Business at the University of Pennsylvania before transferring to the University of Nebraska.
The main reasons behind Warren Buffett's success and millionaire fortune are successful partnerships. While attending the New York Institute of Finance, he began undertaking numerous business partnerships, one of them with Benjamin Graham, his professor at the Columbia Business School. They named their firm as Buffett Partnership Ltd and acquired Berkshire Hathaway, then a textile manufacturing firm. He became the CEO and Chairman of Berkshire Hathaway in 1970.
As a successful investor, Warren Buffett advises investors by saying,"Know the difference between price and value." Here he refers to the price and value of a stock. He advised that it is important that people understand the difference between the two as the value of a stock cannot really be ascertained in monetary terms. Investors make a mistake of selling off their stocks regardless of the business quality and long-term earnings potential of a company. It is important to note that stock prices constantly fluctuate and have absolutely no correlation with the long term profit making potential of the firm in question. This is where the difference between the price and value of a stock come in from. He also emphasises that one must plan to hold a stock for the rest of time once they actually buy it.
AMANCIO ORTEGA
Amancio Ortega is the billionaire owner and founder of the Spanish fashion and retail label Zara. His full name is Amancio Ortega Gaona and he is 84 years old. He was the richest man in the world briefly, surpassing Bill Gates when the stocks of his parent company that owns Zara, Inditex Group peaked in 2015. As of December 2019, his net worth is $59.3 billion. He started his first company called Confecciones Goa in 1972 in order to sell quilted bathrobes and proceeded from there.
Amancio Ortega is very private regarding his personal lives. He has only appeared in a handful of interviews till now. Therefore, it is difficult to quote him directly, however he advises and recommends that young aspiring entrepreneurs should be able to execute their plans and accelerate their business processes before their competitors to achieve maximum success and profits. Basically, he lives by the first mover advantage in business where the person who adopts a new system before his contemporaries has the opportunity to test new waters and impress their customers better.
MARK ZUCKERBERG
Nobody is oblivious to the youngest billionaire entrepreneur in the world, Mark Zuckerberg. He is the prodigal and controversial founder of the world's most famous social media platform, Facebook Inc. As of April 2020, Facebook owns Instagram and WhatsApp as well.
Mark Elliot Zuckerberg is 35 years old only and founded Facebook while studying in Harvard University, from where he dropped out during his sophomore year. He has a net worth of $54.3 billion and holds the record for being the world's youngest billionaire.
Zuckerberg was studying psychology and computer science in Harvard when he wrote the programme for a site called CourseMatch for the purpose of choosing classes based on study groups within Harvard. He then created a different programme called Facemash for the purpose of finding people within Harvard based on their appearances and rating them. Within the site, he created books called Face Books which had photos of people belonging to the several houses in Harvard.
After creating Facebook, then known as The Facebook, he was accused by three of his seniors in Harvard of stealing their idea and misleading them to believe that he was developing it. He later dropped out of Harvard and went on to build Facebook as we know today. In 2017, Mark Zuckerberg received an honorary degree from Harvard University.
Mark Zuckerberg once said,"My goal was never to create a company. A lot of people misinterpret that, as if I don't care about revenue or profit or any of those things. But what not being just a company means to me is building something that makes a really big change in the world." This shows that Zuckerberg is extremely passionate about this job and what he does. That plays a major role in his success. He also cares about the society and wishes to make a valuable contribution to it. He advises all young entrepreneurs to do the same, give back to the society whenever and wherever possible, to change people's lives.
From everything you have read above, it is safe to say that every successful entrepreneur has always taken risks fearlessly, loved what they did and believed in themselves all along. So if you want to start a company and have an idea that can change the world, do not sit back and let your fear grab you. Get out in the real world and struggle hard to make your dreams come true.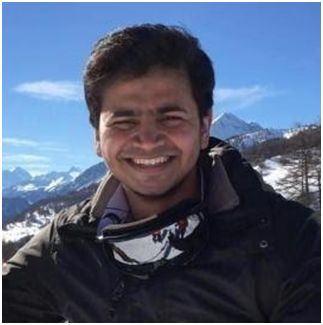 Abhyank Srinet is a passionate digital entrepreneur who holds a Masters in Management degree from ESCP Europe. He started his first company while he was still studying at ESCP and managed to scale it up by 400% in just two years.
Being a B-School Alumni, he recognized the need for a one-stop solution for B-School to get in touch with schools and get their application queries resolved. This prompted him to create MiM-Essay, a one-of-a-kind portal with cutting edge profile evaluation and school selection algorithms, along with several avenues to stay informed about the latest B-School Updates.