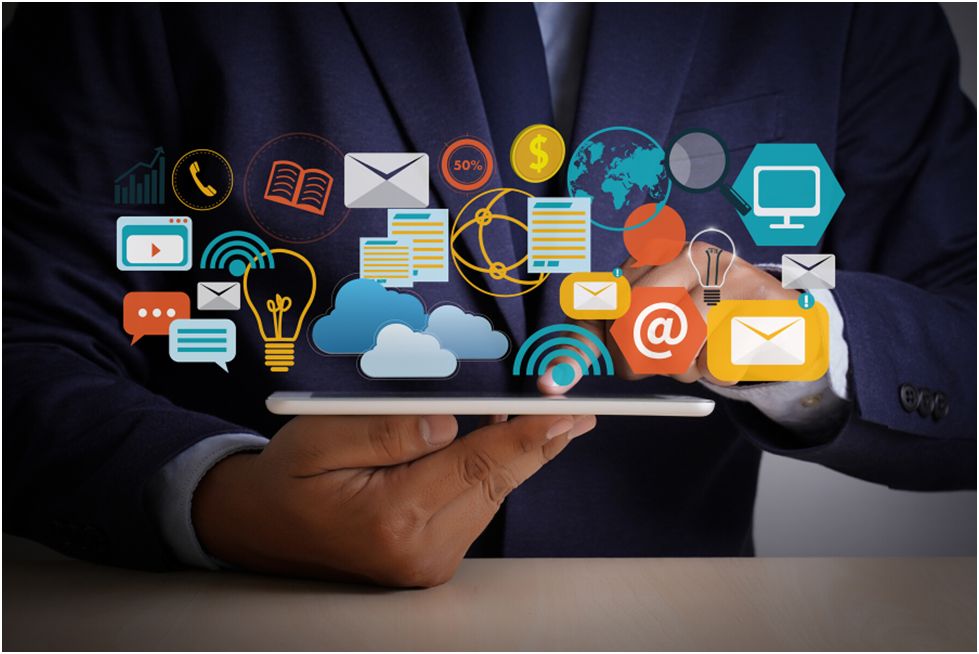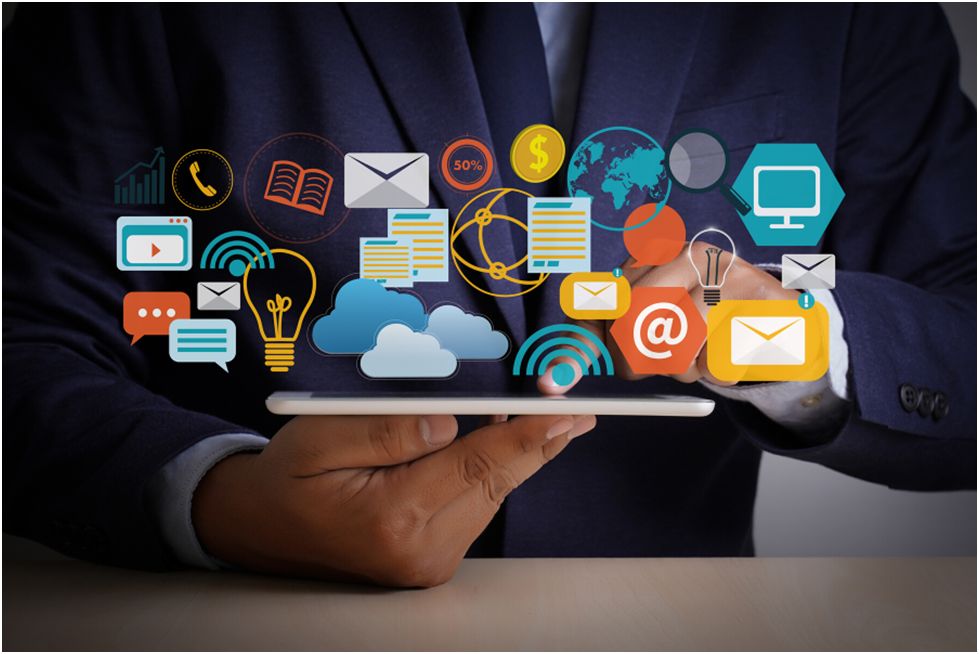 Technology continues to roll over and grow as the days get by. As it evolves, so does the industry connected to it like the digital marketing landscape. It has dramatically changed over the years, which affected how businesses promote and advertise their brands.
As it continues to progress, different digital marketing strategies arise that you can adopt for your business. Depending on your niche industry, you can find digital marketing strategies are effective and can help boost your business growth. To maximize the potential of your digital marketing efforts, you need to learn about tactics that would be most beneficial to your business.
Doing digital marketing strategies can give you several benefits like cheaper expenses on promotional and advertising activities, broad global reach, target audience engagement, and, most importantly, being able to measure your results. Leaning on these tactics can be a fantastic way to make your business a success.
However, competition is fierce in this part of the business world, and everyone is trying to outdo each other. Familiarizing yourself with effective digital marketing strategies and implementing it to your business can be your ticket to rising above your competitors. In this article, you can learn some digital marketing strategies that you can consider to provide you with real and fantastic results.
Digital Marketing Strategies That Will Give You Real Results
Position Zero in SEO
Search Engine Optimization or SEO has become the backbone of many businesses. This digital marketing strategy is perhaps among the many that provide real results. Though results do come in fast like other strategies mentioned in this list, the effects of leaning in SEO can linger for a long time.
In doing SEO, you want your business website to rank high in search engine result pages (SERP). While it is good to achieve the top spot, as only the top spots can get the most traffic, there is a new place you should aim for in the Google search engine page – and it is called position zero.
Position zero in SEO is offered by Google to put your website above the number 1 position in the search engine result. It appears at the very top of the page and also called the featured snippet. Acquiring the spot for Google's featured snippet gives you a very high chance of drawing readers and visitors to your site.
HTTPS and SEO
Since SEO has now become one of the essential tactics in your digital marketing strategies, it would be fair to emphasize another crucial thing to make sure you get the most of your SEO efforts.
If you are new in digital marketing strategies or are just getting familiar with SEO, it would be wise to get help from an expert. However, if you have been doing it for years, you need to make sure that your efforts would not waste and benefit from it. These days, one of the things that you should check is how HTTPS now impacts SEO results.If you are still using HTTP, then now is the time for you to switch to HTTPS or Hypertext Transfer Protocol Secure. Otherwise, search engines will deem your site as "unsafe" and can affect your online reputation. Customers would not want to do any transaction with you, avoid clicking on your website and move on to your competitors with an HTTPS in their URL.
Video Content Marketing
Video marketing is probably one of the biggest trends these days. Text type of content is slowly being replaced by videos that capture your audience's attention better. Many marketers and business owners are now leaning on this type of content and considering it one of the most critical trends these days.
Product videos can affect your customer's purchase decision. When your video is compelling enough, it gives your target audience confidence to complete the purchase. Videos are also now a popular way to launch a new product, reintroduce an old service, or kickstart a campaign.
When you utilize live streaming videos on different social media channels, it can help you drive high engagement as you interact with your audience in real-time. It also allows you to establish a relationship with your customer and address any concerns that you may have.
Email Marketing
If you have been doing digital marketing for quite a time, you would know that email marketing is one of the oldest digital marketing strategies. Despite being in the digital landscape from the early days, it is one of the most effective. It can generate an impressive 4200% ROI and always a great way to gather leads than any other digital marketing strategy. Last year, email users worldwide reached about 3.9 billion and expected to increase in 2023 to 4.3 billion.
With approximately 294 billion sent and received daily, email marketing is essential to make your brand's online awareness grow, gather possible leads, and increase sales conversion. Aside from being one of the most effective, email marketing is an affordable option for your promotional activity.
Community Building in Social Media Channels
Social media can be the most excellent avenue to reach your audience. With over __ billion users worldwide, the possibilities to tap a broad audience is limitless. Social media also became an avenue for businesses of all sizes for a chance to grow their brand. From big, established brands to small companies and startup, everyone was given an equal opportunity to grow their business online through social media platforms.
However, in recent years, social media's virtual space has become too crowded for everybody sharing it. It has become congested, and instead of growth, the attention span of users dropped. Social media noise became a hindrance for many businesses to grow their brand as it became hard to establish retention with their target audience.
As this happens, it opened to another social media venture that helps brands and businesses cope. Community building in different social media channels is now starting to build up. These communities comprise groups of people who share the same interests, views, values, and opinions. As a brand, you can leverage this targeted community group with the potential of an incomparable amount of engagement.
Find a community group that is related to your niche market and start to establish rapport with them. Since the members of these groups can relate to you, it will be easier to gather leads and have a high conversion rate.
Collaborate With Micro-Influencers
Many marketing experts predict that influencers may soon be out of the picture as an effective strategy to grow your brand. This trend continues to happen as customers these days start to look for expertise over clout. Consumers now begin to question the intention behind every influencer's promotion done on their social profiles.
While this happens, a new set of influencers began to attract attention. These influencers are called micro-influencers and only have around 1,000-10,000 followers under their belts. Though relatively small in followers' numbers compared to most known influencers these days, people start to lean on micro-influencers instead. They are considered experts in their niche industry and somehow relatable to their audience. Their audience listens to what they have to say and shares an intimate bond with them.
Micro-influencers are influential ambassadors to your brand and can bring a positive outcome. As consumers trust these influencers, they will listen to what they have to say and most likely check your business and offerings. Collaborating with micro-influencers can help you achieve your marketing objectives and give your business a good ROI.
Mobile-Friendly Websites
Your website is the core of your business. It acts as your online brochure and can provide you with numerous benefits. Over the years, having and owning a website has become a necessity for almost all businesses.
These days, it is not enough to have a working website online. It should be fast to load, provide positive user-experience (UX), seamless, and easy to navigate. It should also be able to adapt to different screen sizes available these days. As part of your digital marketing strategy, your website should have responsive design primarily for mobile devices.
Studies show that people are now ditching their computers and laptop to rely on their mobile devices. There are about50.13% users trying to look for things in search engines using their smartphones and other mobile devices. If your website is not responsive and not optimized to be mobile-friendly, your potential customers will abandon your site and move on to your competitors instead.
Referrals, Contest, and Giveaways
Referral marketing is probably one of the most effective marketing methods that have stayed over the years. Either you do it online or offline, referral marketing can provide you with amazing results. As part of your digital marketing strategies, it can help you beat the competition and be one of your most substantial assets to bring in quick and real results. A marketing tactic that relies heavily on recommendation and word of mouth, referral marketing can turn your existing customers to your brand ambassadors without exerting too much effort and spending a massive budget.
Other effective ways to gather real results from your promotional efforts are launching contests and giveaways. No one can easily let go of freebies and prizes, making these tactics one of the best ways to gather leads, increase brand awareness, reach a massive number of potential customers, and improve sales conversion. Though one of the most accessible and fastest digital marketing strategies you can do, you have to make sure to do it right to avoid wasting your efforts and resources.
Final Thoughts
Getting real results from your digital marketing efforts are not easy. Depending on your niche market and your needs, you also have to find the right platform to establish your online presence. Do not also forget to anchor all your marketing efforts to your goals and objectives. Once you mastered digital marketing, it can your most powerful tool to unlock vast access to your potential customers, open up opportunities to grow your brand, and achieve your overall business objectives.
Maricar Morga worked as a marketing professional for almost a decade. She became part of the biggest real estate company/mall operator in the Philippines and handled concerts, events and community service-related activities. One of her activities became a nominee in the ICSC Asia-Pacific Shopping Center Awards 2018. Leaving her corporate job for good to pursue her dreams, she has now ventured in the path of content writing and currently writes for Softvire Australia and Softvire New Zealand. A Harry Potter fan, she loves to watch animated series and movies during her spare time.