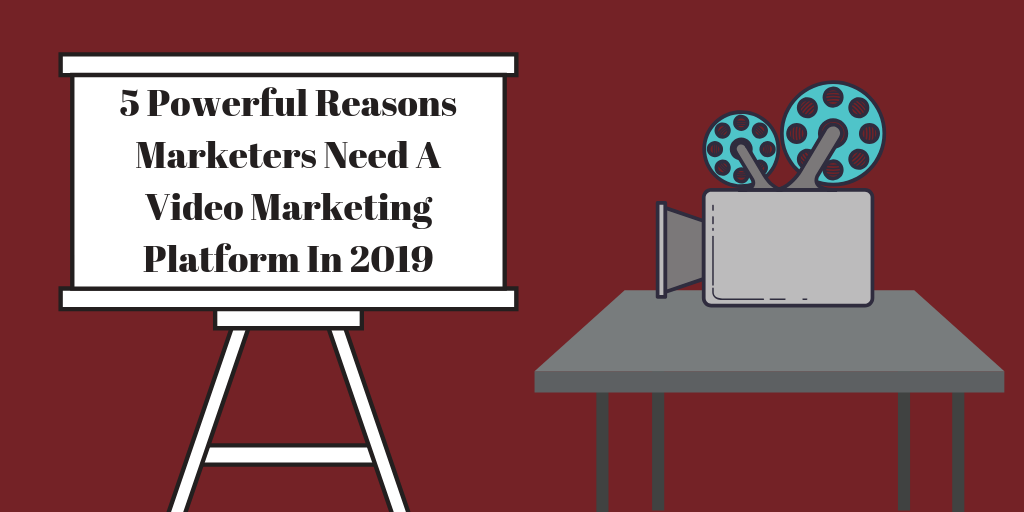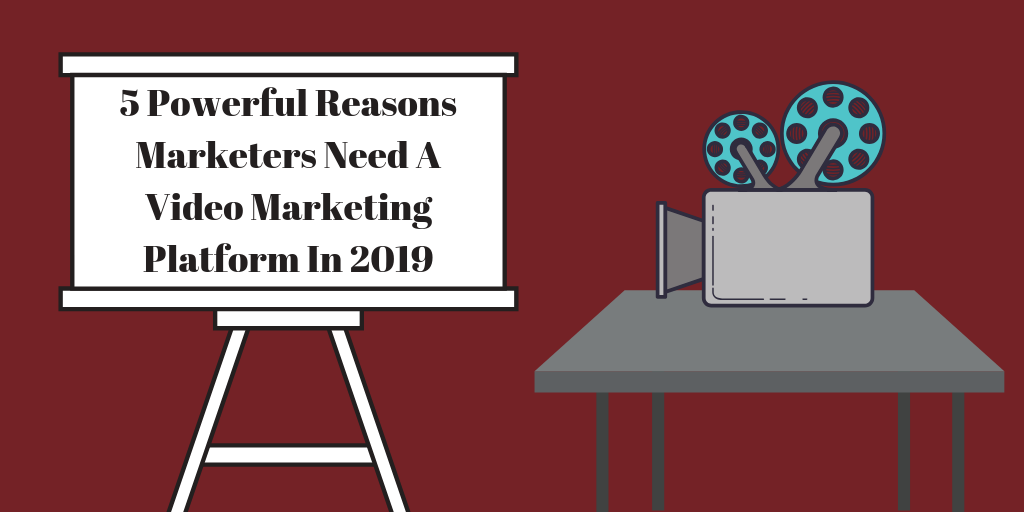 Video is the need of every marketer in present and now they have to accept the fact that the importance of videos will continue to rise even more in the coming years. The year 2019 has already become a full-video era for the marketers where most of the businesses have accepted that video marketing is a great strategy and can take the business to the new heights that one can hardly think of.
Many businesses are making use of videos in their content marketing strategies to build trustworthy relationships with the audience and increase their online presence
But the question arises that why marketers require video marketing platforms? Is it really worth opting the video marketing for promoting the brand and achieve the desired ROI?
You being a marketer have the same doubts? Here we have gathered 5 powerful reasons why you must implement and take your video marketing to the next level in the year 2019.
1. Video Generates More Traffic And Sales
There are a variety of things around in the world that requires the audience's attention. Videos are the most dominating factor for attracting the customers as these uses both visual and audio aura that is captivating.
Videos can help you make money in many distinct ways. Adding a video to your landing page related to any of your product can be more impressive and can increase the conversions than just writing the content and representing it. Moreover, videos can also turn the leads directly to sales. So, along with the content, it would be beneficial if you begin with crafting exciting and appealing videos of your services or products.
But you know what, content still matters. Having a video is not enough as content regarding your product video should be informative as much as possible to achieve good ROI.
Ultimately, the fact is that if pictures can increase the user engagement then imagine what moving images can do for your brand.
2. Builds Emotional Connection
Creating a name, an identity that differentiates you from others is known as branding whereas emotional branding is all about creating the connections that are trustworthy, separates from other brands, and establishes brand loyalty.
In this fast-paced and busy world, nobody has the time to read those long and time-consuming products descriptions, posts related to products, and more. The audience expects instant actions to their queries and videos are preferred the most. Video marketing has the power to gain the attention of a wide audience.
So, make sure you create videos that are not only informative but also builds the emotional connections.
3. Videos Drive Organic Traffic
If you have embedded a product video on your site's landing page then there are the chances of high traffic and conversions. Now Google also owns a very exciting platform known as youtube which plays a very significant role in increasing the search engine rankings. Moreover, SEO is also crucial to rank your video content on top of SERPs and make it viral among the potential audience. Let us share some tips for how you can rank your site on search results using videos.
Use Keywords in title, description, and in the video: Making use of targeted keywords helps Google to index your site and position it on the search results with the relevance of what users are expecting.
Drive traffic to the video: You have made the video and content! Now share it on your social media accounts like Facebook, Twitter, Instagram, YouTube, and others. Furthermore, adding the proper CTAs to your videos can also help you drive the organic traffic and convert those leads into potential customers.
4. Google Loves Videos
Basically, videos retain the customers on your site more than the usual time spent by them. Hence, this helps to build strong connections and signals Google that your site is worth ranking on the top of search results.
All in all, it is important to optimize your video for SEO as positioning on search results, driving traffic, all these depends wholly and solely on SEO. Create backlinks for your website, products, services, and more to help your customers to move on to the next step. Moreover, discovering the whole new world of videos relevant to your niche can help you recognize what kind of videos can help your brand expand its presence online.
5. Video Increase Social Shares
The research gathered that 48% of people like to watch and share the video content instead of another content type. This entails that if you want to attract more visitors on your site then you need to hold a strong grip on video content.
Where the users are getting more attracted to social media like Facebook, Instagram, and more, it is obvious that they like to watch videos on their mobile phones than other electronic gadgets. So, creating videos, live streaming, and much more can help you target the exact content. Furthermore, incorporating your social media profiles with video posts will help you drive high traffic and leads for better communication.
Final Thoughts
Most people often lack in retrieving the ROI from their video marketing investments. Opting the perfect video marketing platforms helps to get the insights of who is viewing your video, what type of viewers are getting converted into potential customers, and shows the ROI. Lastly, picking the right video marketing platform helps you determine which of the video and video tactics are generating more leads contributing to the brand exposure and building relationships.
So, it's the time to work on videos along with other tactics to transform them into a results-driven strategy. Realizing these powerful reasons can help you realize why video advertising matters and how you can leverage the maximum benefits from it. However, if you don't have time to put efforts in video marketing then the ideal thing you can do is find the company that offers the most reliable and affordable SEO service to meet your marketing goals. Be Creative, Be Powerful! All the Best!
Ravi Sharma is the founder of a renowned
digital marketing company namedWebomaze. He has built his brand with hard
work, determination, and arduous efforts. This digital marketing company
provides some of the best SEO services in India which helps your website to
rank higher in the search engines. He loves adventure and explores different
places.