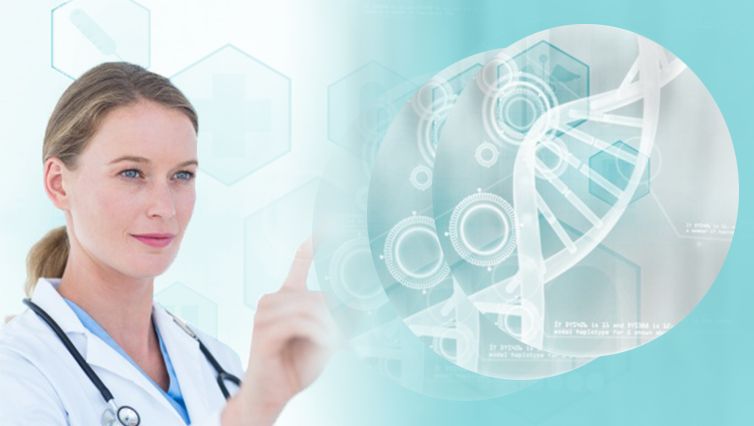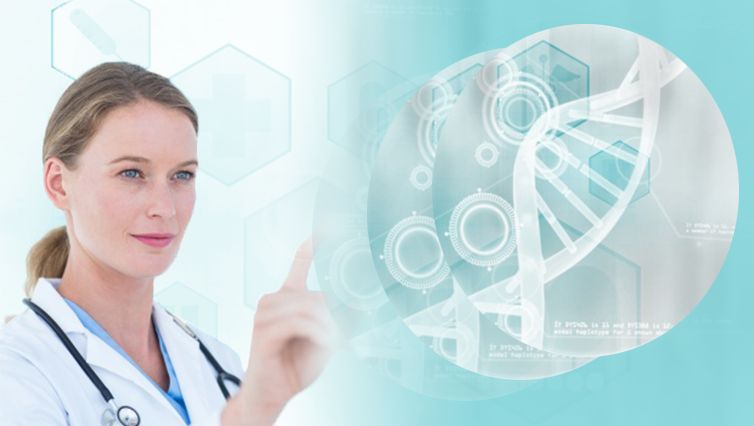 While the healthcare industry has slowly adopted technology, the industry is going to witness significant changes in coming years. Leading companies are redefining themselves with the digital transformation with a focus on a customer-centric approach.
The tech-digital health market will reach $206 billion by 2020.
We all know how the new technologies in the medical field are benefiting the digital health sector and how important it is to address the requirements in population health management via the mentioned new healthcare technology trends.
Healthcare technology today is focussed on the growing use of AI, AR/VR, data visualization, etc. Additionally, the healthcare industry in USA is using IT services of healthcare IT solutions to achieve the best patient engagement and experience.
The push to digitalize the healthcare software solutions isn't a new concept but has been happening from the last ten or more years. This so-called digital health push started with EHR (Electronic Health Records) under the system of health data management.
All the healthcare trends we are observing today rely on proven systems. Healthcare experts are continuously looking for several ways of boosting performance and productivity by from different means of technology.
Though there are few security concerns; however, extensive research on new ways of delivering healthcare services is funneling the tech safely in this particular sector, which is considered the most important for human life.
As healthcare technology advances further and deeper in the future, we expect more!
"Thus, I believe that based upon the variations of technology used in hospitals, the coming years will focus more on preventive care with industries multivariate growth."
Thus, let's take a look at the list of top healthcare technology trends dominating healthcare IT, will be doing so in the future.
"54% of patients report that health monitoring #1 reason why they use healthcare mobile apps."
Telemedicine
Evolution in telemedicine is one of the most significant sources of rapid change that took place in the US healthcare system. In a country where access to healthcare medicine providers is limited, telemedicine transformation brought a revolution to healthcare.
Telemedicine is improvising the diagnosing, treatment and is making it easier for the patients to access to specialists. Data exchange platforms are also transforming as telemedicine.
Thanks to the advent of health wearable devices, which are becoming standard for remote monitoring systems in the hospitals.
"52% of patients in USA are accessing physician notes on their EHRs electronic health records."
The Internet of Medical Things (IoMT)
IoMT includes types of devices like ECG monitors, fitness trackers, and smart sensors to measure pressure, glucose level, heart rate, pulse, and mobile healthcare apps. These devices are in connection with each other via the internet.
This particular healthcare technology monitors the patients through wearable devices.
"IoMT technology is highly evolving, and we can see it reaching about 30 billion devices worldwide by the year 2021."
IoMT contributes to systems in healthcare technology to capture data accurately. Moreover, it also reduces the costs of healthcare software solutions by letting the doctors examine patients remotely such that doctors gather analytics to predict health trends.
By 2017, nearly 60% of operations in USA under the healthcare field adopted IoT or IoMT systems. By 2021, the IoT devices in the healthcare industry will reach $136 billion with more effective care.
"76% of patients believe that the modern health management technology can improve their health."
AR/VR/MR In Healthcare
Virtual reality and augmented reality are revolutionizing the healthcare industry as these technologies are being used in treating a wide range of illnesses. For example, neurosurgeons are now using AR technology to successfully conducting orthopedic operations and removing tumors safely.
Mental health specialists also use AR to treat patients who can't come to their medical center for common and daily treatments. Furthermore, there exist many examples of VR/AR tools to do treatment and diagnose quickly.
VR technology maps all the blood vessels in real-time to avoid valves and bifurcations, acting as a helping hand to the doctors. Sometimes, AR and VR also educate purposes, surgery, surgical planning, and childbirth.
"The most exciting news is that the AR/VR healthcare market has predicted a worth about $5.1 billion in a few years, with 3.5 million users worldwide."
Artificial Intelligence and Machine Learning In Healthcare
The modern healthcare industry is continuously working on AI-based technologies like robotics, deep learning, machine learning, etc. For example, IBM Watson, a high-level AI-based system, enhances care management, match the patients with clinical trials, and accelerate the drug discovery, while helping medical institutions.
The predictions highlight that in coming years, AI will be more advanced to carry out a more rapid and extensive range of tasks without any human monitoring.
"Healthcare ranks highest among other industries using Artificial Intelligence and Machine Learning."
Many healthcare IT solutions, as like GE Healthcare, Philips Healthcare, IBM, Siemens Healthineers, etc. all are busy in developing their own proprietary healthcare AI solutions with IT service providers.
On the other hand, many others are reforming their AI and ML strategic partnerships with vendors to harness the development expertise.
Microsoft's Project InnerEye helps in radiotherapy, 3D contouring of a patient, planning cans and one more AI based project Hanover intended to catalog biomedical research paper.
"66% of US health systems plan is now offering digital self-scheduling by 2020."
Blockchain Healthcare Technology
The blockchain is accessible in every industry, but healthcare uses it extensively. Its main advantage is that it helps in securing data and protecting it from breaches.
Until 2018, blockchain technology made it very easy for various healthcare providers and companies working for healthcare technology to share every medical data safely.
However, In 2019, this technology helped many healthcare software companies in USA to manage unlimited patients data, information, EHRs, and insurance claims. Additionally, it keeps the data safe and encrypted.
In addition to it, the blockchain reduces fake drugs in the market, increases the trust and transparency between the customers and all drug manufacturers. As soon as any new medical product is created, that first get registered on the blockchain.
"49% of patients wear a digital device to measure fitness and track their health reports."
One resounding takeaway you can keep for your conclusion is that the digital tech in healthcare is undoubtedly making the lives of people easy. Several web development companies in USA are therefore using healthcare technology tends and transforming the health industry.
James Burns is the Founder and CEO of CMS Website Services, a globally ranking web, and mobile app development company. With 10+ years of experience in designing, development, implementation & maintenance of high quality global redundant, compliance-ready applications, network and Data Centers for private and Govt organizations, he has all solutions to your IT problems as a tech-business person.