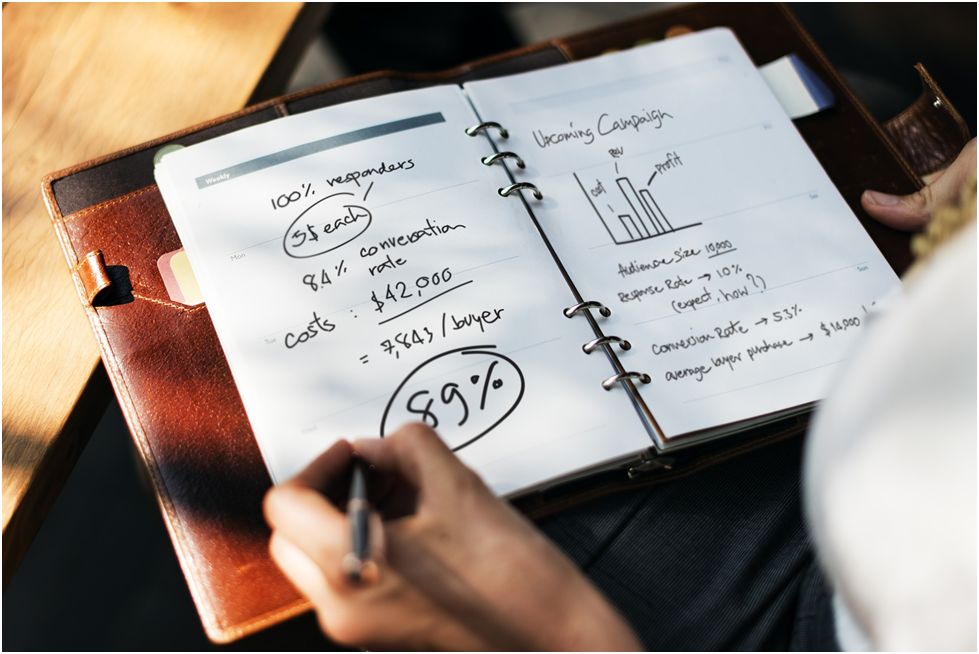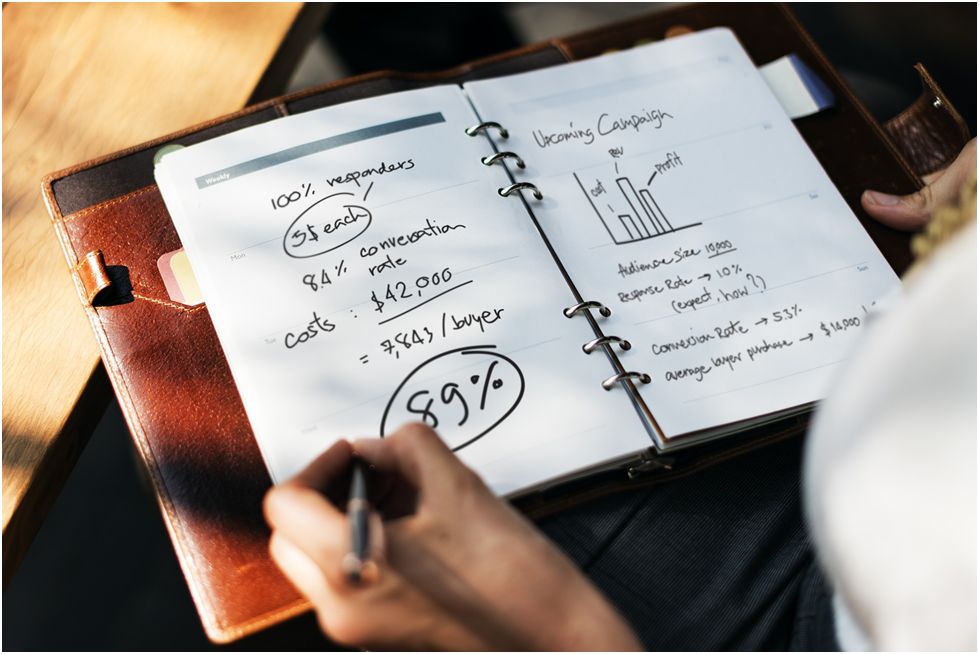 If you've been in the realm of online marketing for long enough, you're perfectly familiar with the idea of A/B testing.
In a nutshell, it's basically an experiment where you compare two variations of a campaign (think ad texts, headlines, CTAs, landing pages, etc) to see which one resonates more strongly with your target audience. It's a data collection tactic and a staple when the conversation turns towards conversion rate optimization.
And then, based off of the results generated by your A/B testing, you are able to better alter your strategies to formulate better marketing tactics that will draw even more of your target audiences. As such A/B testing is the most popular form of CRO, with 56% of marketers making use of the method.
So, because it's a notable CRO strategy, then shouldn't you be doing it more as you formulate your content strategies?
A/B Testing in Content Strategizing
Now more than ever, your content strategy plays a major role in your company's conversion rate and revenue generation. Because the name of the game is now quality over quantity, companies are seeking to produce fresh and relevant content that would answer searchers' queries effectively and meet their intentions.
In fact, according to Content Marketing Institute, "70% of B2B enterprise marketers are producing more content than they did one year ago." It would be dandy to imagine that people are after sharing information, but there's another motive in the bigger picture, and that's to generate traffic and create conversions.
It's simple: excellent content means qualified and desired traffic.
And now that it's firmly established that content is an essential part of every digital marketer's strategy, how do you know that you're creating the right kind of content? More importantly, how do you know you're pushing out content that your target audiences would find and appreciate?
This is where A/B testing for content strategy comes in…
How to A/B Test Your Content Writing
A/B testing content isn't as simple as typing out two variations of a 500-word article, publishing it, and tracking results immediately after. The A/B testing process involves evaluating every aspect of content you are about create and test.
Creating your headlines
Headlines are the ads within your ads. They constantly persuade the reader to keep reading. Your content can be super awesome, but non-engaging subheadlines can turn someone away. For this reason, you need to know if your headlines are efficient, or not at retaining traffic and driving conversions.
A/B test your headlines. If you want to get the most out of your content marketing strategy, you might as well make the most out of it.
Take for instance, when CoSchedule analyzed a million headlines, they uncovered that emotional headlines showed more engagement and more shares.
With that said, the two headlines don't have to be drastically different from each other. You only need to alter the original one, perhaps through rephrasing or changing a few adjectives or action-words. And thanks to technology nowadays, you literally have no excuse to not invest time to test out your headlines.
Some tools you can use include:
CoSchedule Headline Analyzer
Tweak Your Biz Title Generator
HubSpot Blog Topic Generator
LinkBait Title Generator
Calls-to-Action
When it comes to web and sales copy, a CTA is very commonplace. And this applies to your blog posts as well. After reading your post, do you want readers to click away and not do anything? That's the exact opposite of what you want. A call-to-action makes your intentions clear, and leaves no room for misinterpretation.
Do you want your readers to contact you and avail of your services right after a post? Is your intention to start an interesting discussion? Do you want them to share your post or comment on it?
Your CTA can either be a button or a line of text that grabs your readers' attention thoroughly.
Content type and length
People's definition of the right content varies from business to business. It's actually subjective, because it depends on your niche. If you're not sure about the type of content to write, you need to look back at your business objectives. Upon checking the goals, you'll have a better idea of the kind of content you can produce more of.
For instance, let's say you're a site owner who's looking to create a wide range of content. Specifically, it's a mix between guides, long blog posts, case studies, an article series, etc. Choosing which type of content to produce first depends on the stage of your customer's buying journey.
Let's look at lovely content distribution visualization given by Convince and Convert's Jay Baer, and the subsequent mapping that goes with the idea.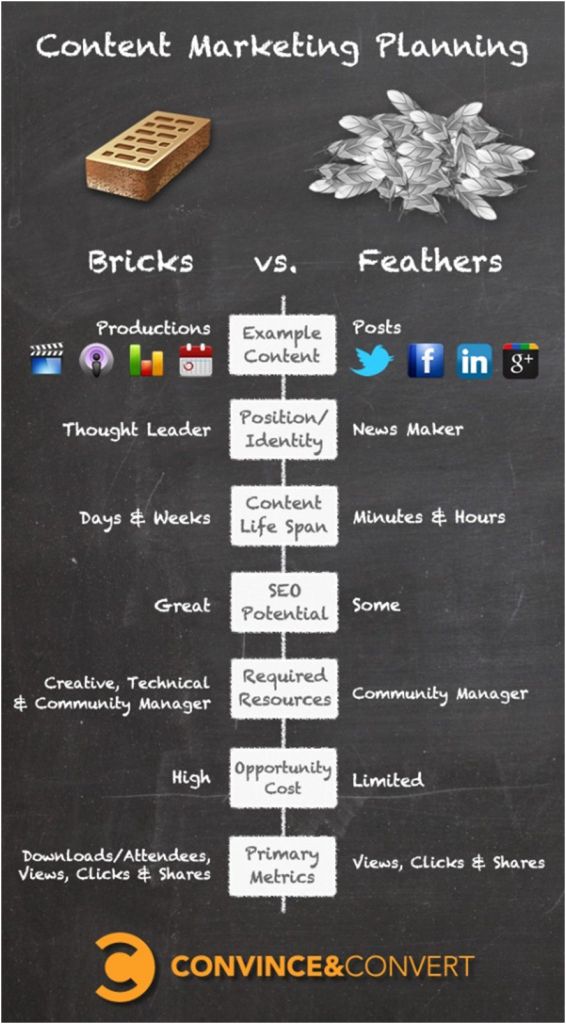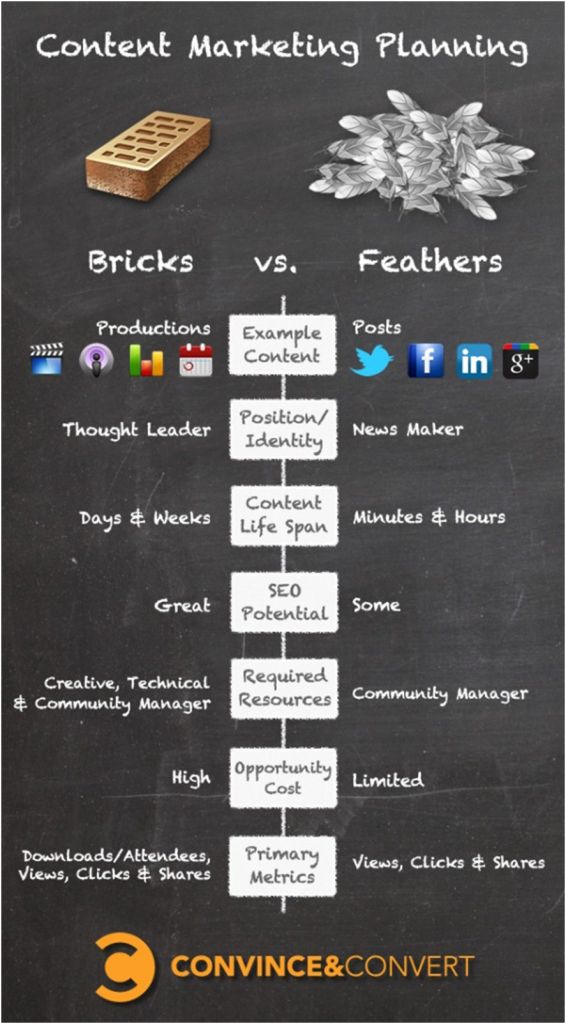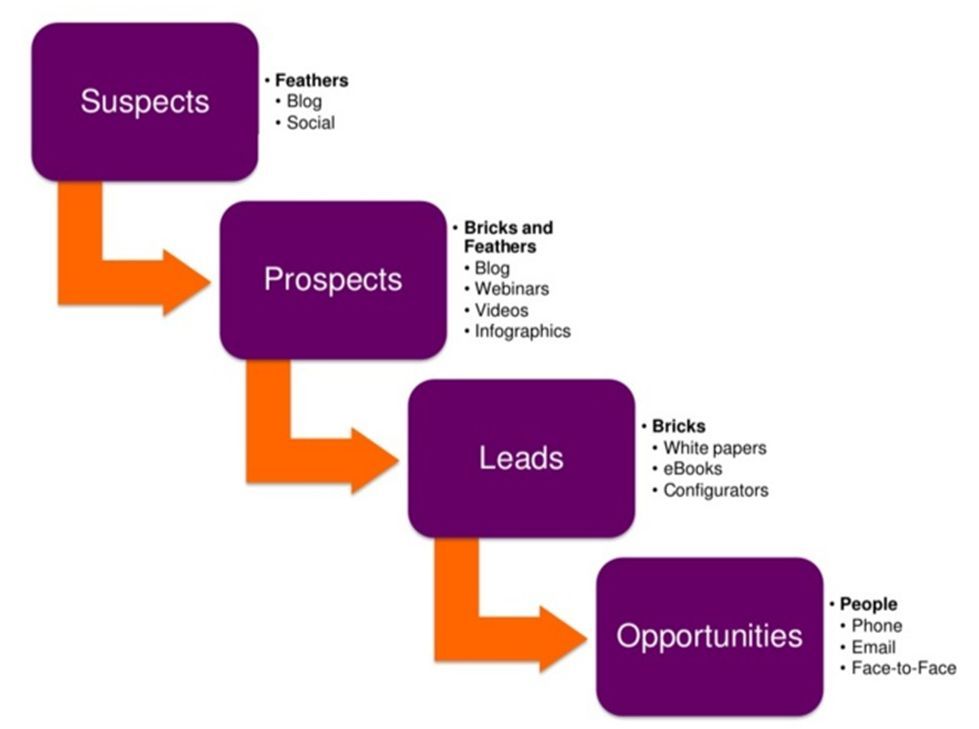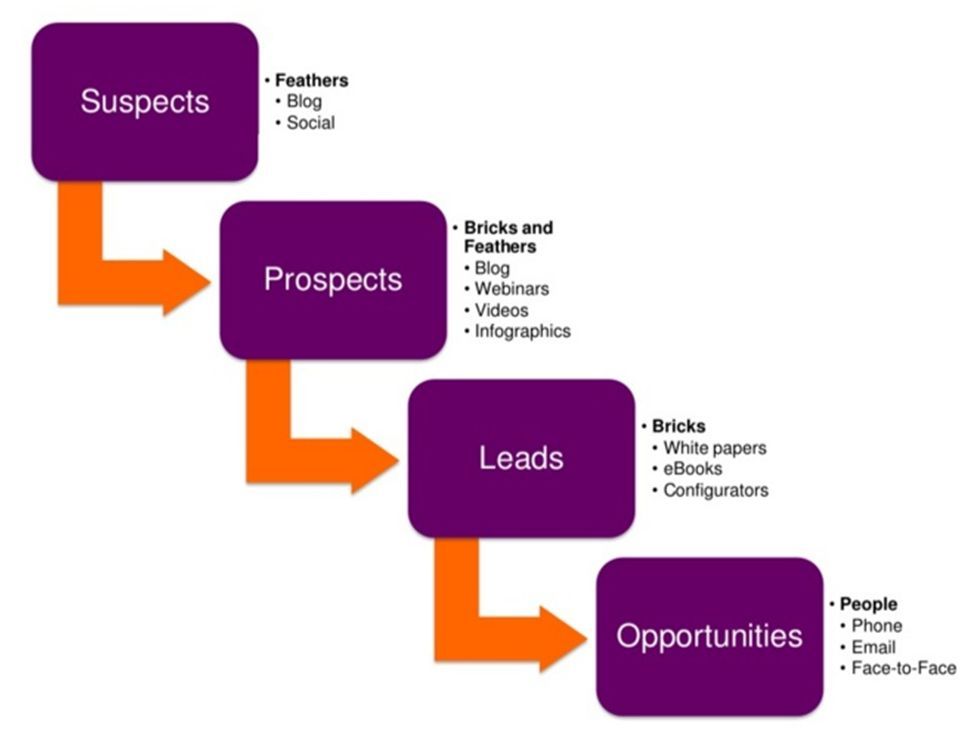 Image Credit: Neil Patel
As seen in the diagram above, your general target audience will care about the 'feathers' or the light content that reports quick snackable information (none of the heavily detailed parts). On the other hand, a longer and more meaningful piece of content is geared towards your interested prospects.
According to Neil Patel, you'll need some indicators for analyzing results, and these indicators — according to Neil Patel — are:
Increased leads and better conversion rates, as well.
Higher engagement: The people who come back to your site.
And speaking of content types aligning with your company objectives, you might want to check back with that and audience data and experiment on length right after. Let's say you've been constantly posting content that's roughly 500-800 words long. In the next blog post, write a 1200-2000 plus article.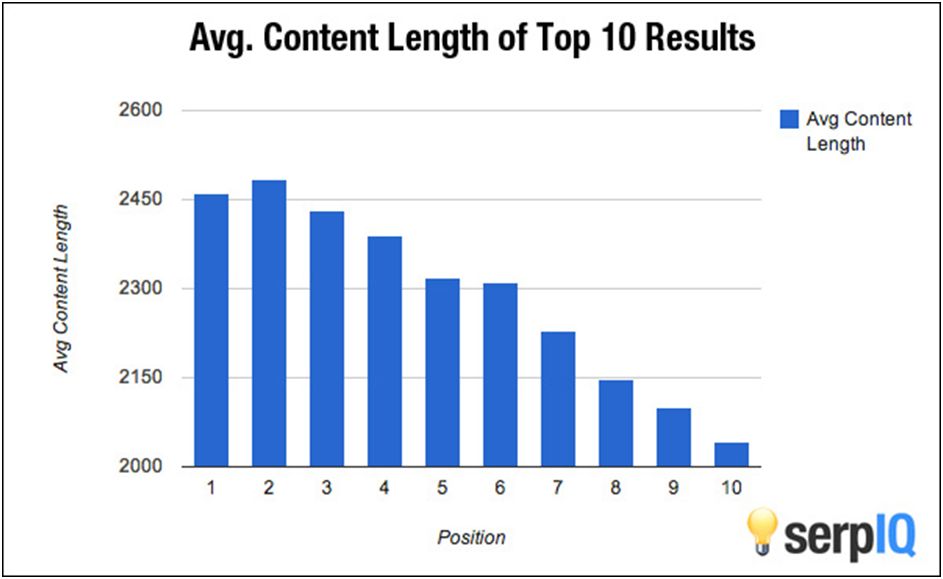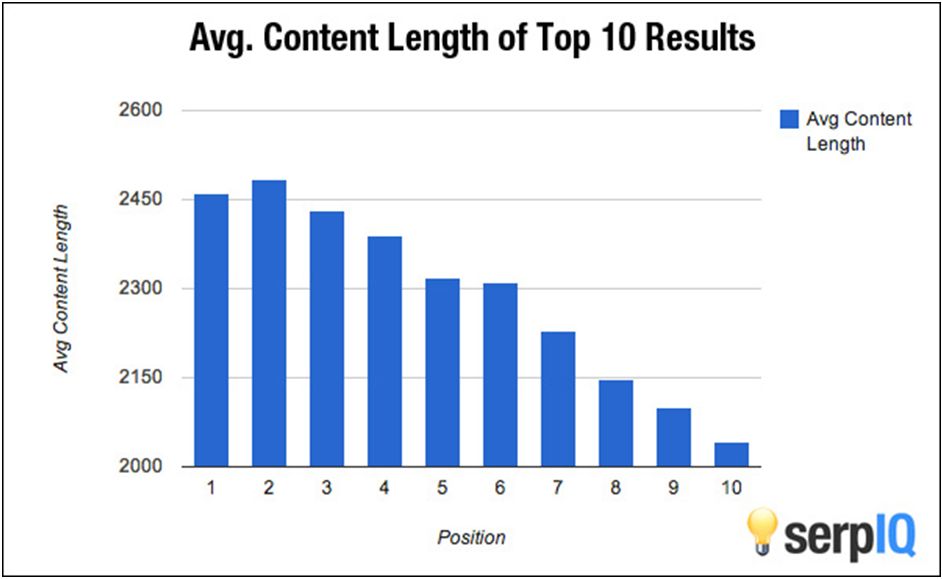 Interestingly enough, research from SERP IQ shows that blog posts with 2000 or more words tend to be better and secure higher rankings on search engines.
Visual Content
Pictures are worth a thousand words, and a blog post with a very compelling picture is much more interesting than an educational post with a giant wall of words. Meaningful visuals — images and videos — add depth to your content, and when you use them correctly, they can even set a tone and a influence your reader's reactions.
There are many ways in which you can test your visuals.
For instance, you can have two variations of a post with different pictures.
Try a custom picture instead of the usual ones you get from free stock.
Create infographics to accompany one post, and do one without.
Based off of people's recent behavior, it's a no brainer that they prefer content that sports visuals than those that do not.
Now, what you need to do is to split test between different kinds of visuals (chars, stock photos, screenshots, etc.) You can also try split testing generic images (the stock photos) against relevant images (custom-made graphics).
Determining the impact of these visuals can be determined via analyzing average session length. Another key performance indicator are social media engagements — shares, reacts, comments, etc.
Posting Schedule
Generally, most businesses or content creators update their blog during the weekdays. The reason for this is evident. People are busier during the weekdays. So, the obvious course of action would be to split test posting blog posts between one day of the week and then another. But here's the thing. Don't ignore the capability of the weekend either.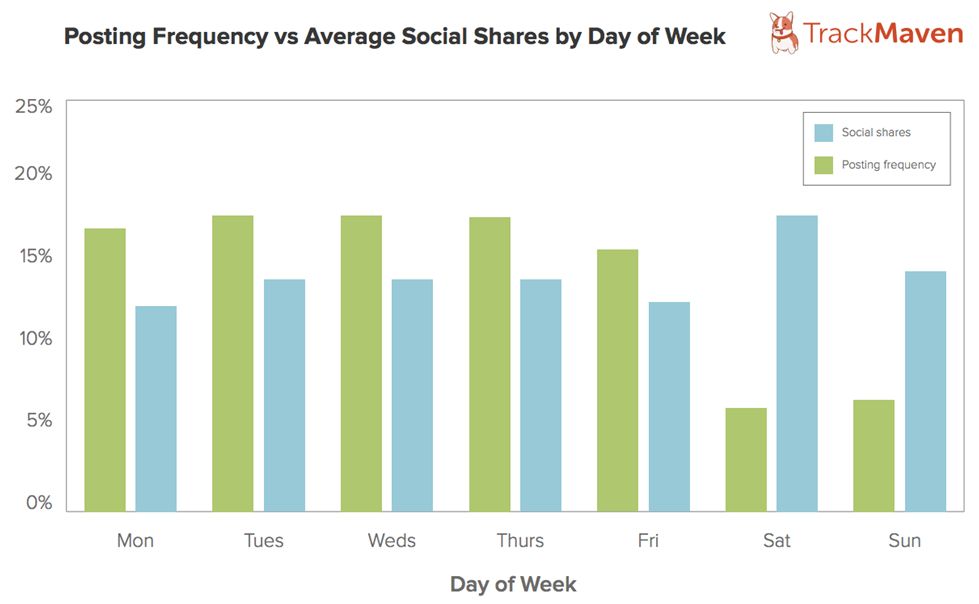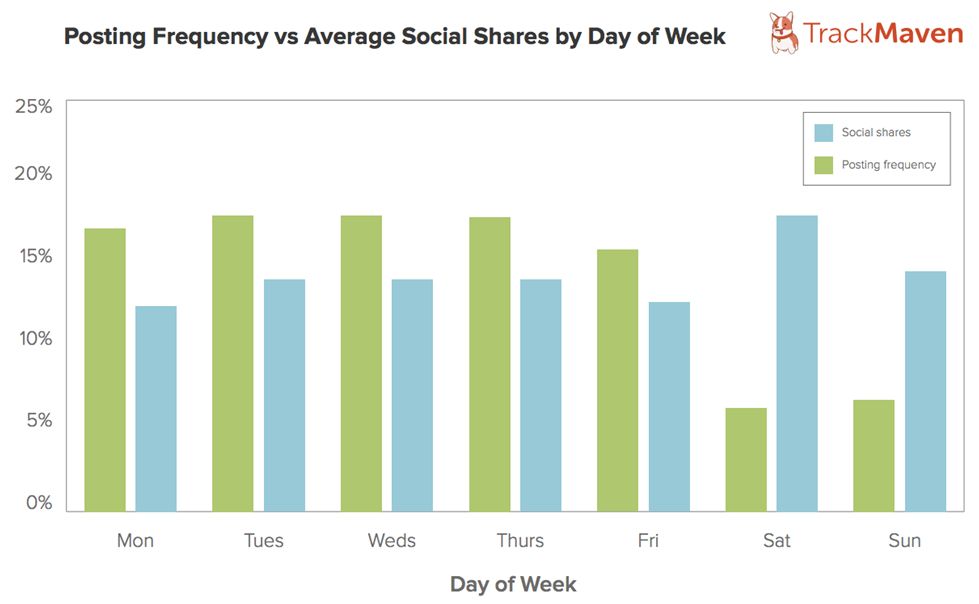 Check out the results of an official study. Engagement — particularly on social media, is stronger during the weekends. So should you shun the weekend completely? You can try testing out posting during those days too.
Aside from testing out content published on different days, you also need to keep an eye on your publishing frequency. Some brands see better engagement when they post everyday; some see improvement in weekly posts; others in a bi-weekly update.
Key performance indicators you should look at are:
Organic traffic: At its very basic form, more content should mean more traffic.
Engagement and signups: Look at how your audience engages and signs up to your newsletter too.
The Takeaways
So should you A/B test your content strategy?
The obvious answer is yes. You should…
Other notable benefits you can harbor from doing A/B testing include:
Lower bounce rates
Multi-functional content (two variations let you cater to two different groups of people)
Reduced risk of financial waste (no one wants to spend extra money on paid content promotions that won't work)
Better conversion rates
In A/B testing, you gather better and more decisive results, so you can leave guesswork in the dirt.
Keep in mind however that even when you split test one element at a time, it's not a one-and-done process. A/B testing content strategies are a consistent and ongoing process. It may take time and a lot of effort, but the surefire results are always worth it.
And consequently, after running a thorough A/B test, you'll find that you can create final versions of your write-ups better for your customers.
Al Gomez is an SEO Consultant. Al has over 12
years' client digital marketing experience and has proven track records of
successful projects and expertise in various marketing channels. He is
passionate about solving online marketing problems like generating leads and
increasing sales. He is also the Consultant for a digital marketing agency, Dlinkers offering services like SEO, PPC,
Email marketing, & Web Development.