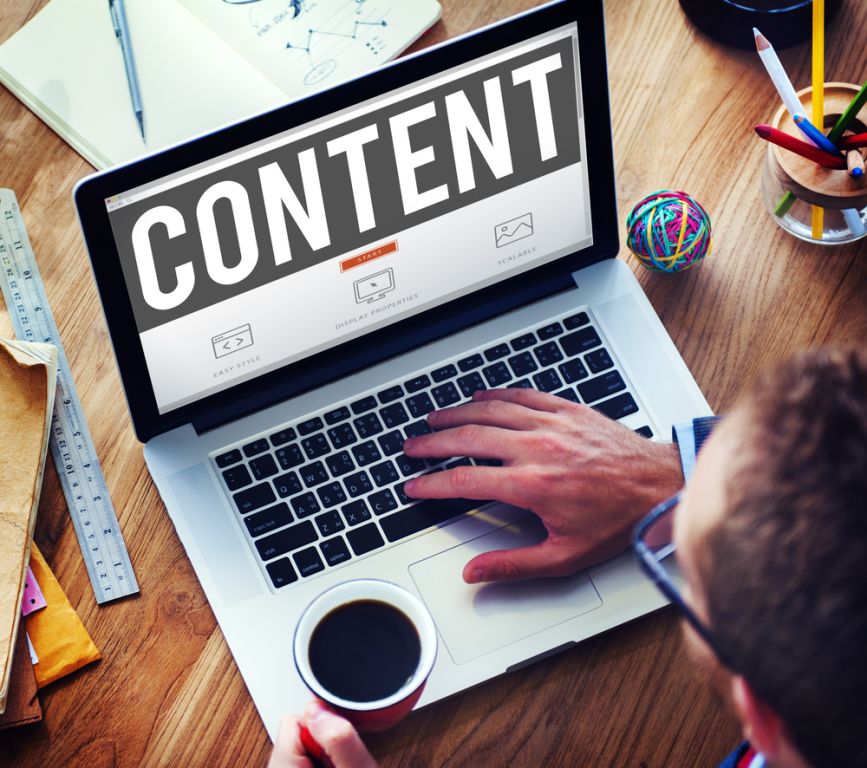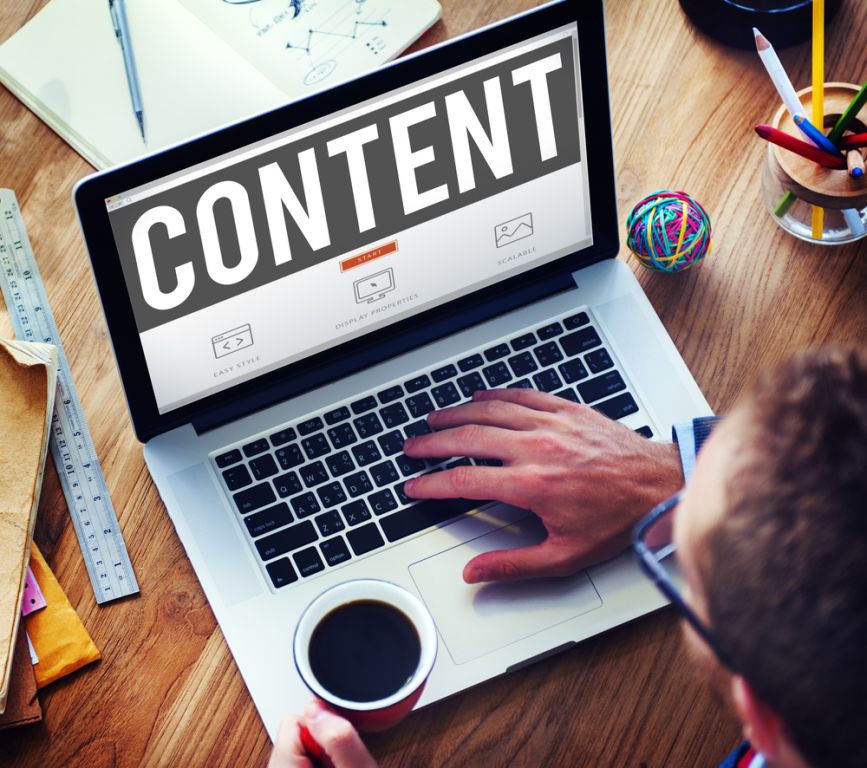 Did you know that 90 percent of people find custom content to be engaging and appealing? Taking the cue, brands are working towards one goal, i.e. creating relevant content for the target audience. With content being the ultimate king of successful digital marketing strategies, content curation becomes crucial to help you find topics that are trending and interesting at the same time. However, the process of content curation does not end here. You need to know how to share the content strategically through all the social media tools, so that your targeted audience can view it.
Before you know how to curate the content required for effective marketing, let us see why content curation is so important.
It helps you get the best out of the available content which allows you to build trust among your target audience.
It helps you to maintain the quality of the material that you publish.
It extends your reach by attracting those who follow the content from the original sources.
It helps you to incorporate other people's content within your published material.
It builds brand value by creating a better impression on your audience.
Now that you know how important social content curation is, it becomes all the more necessary that you know how to do it correctly and bring out the most of your efforts.
8 TIPS TO BECOME THE BEST CONTENT CURATOR
Identify your audience
Before you go about curating content and sharing them on your social media handles, you need to understand who you want to target. Decide on the audience that you want to share the content with and make sure that the material serves a purpose to your viewers. Also, ensure that you share content from trustworthy sources that people can relate to and are likely to share it again. You need to make sure that the content you share is aligned with the industry your brand belongs to.
Share what matters
Make sure that the content you share is relevant and useful. It should be engaging and fun so that the readers do not leave in between. At the same time, it should be informative as well to serves the purpose of the user. Another important thing that you must remember is that the content should not be outdated and should be timed properly. You cannot share a blog with trends for 2017, because in 2019 those blogs will be as good as useless.
Decide How Much You Want to Curate
It is important to strike the right ratio of original and curated content. You cannot share curated content every time, as that might raise a question on the authenticity of your brand. A percentage of your content should be original. Moreover, you must figure out the ratio in which you need to focus on each network. For instance, Twitter might prove to have more quality content for your brand as compared to Instagram. Go for an ideal 65:35 ratio between originally created content and curated content.
Make it personal
You must share content that can strike a chord with the readers and can help them resonate with the material on a personal level. Your readers must identify with the shared content and should be able to associate with the brand. Having said that, be consistent because that is the only way you can stay in your user's memory. Schedule your posts throughout the week instead of sharing all the posts at one go, so that you appear on your user's account at least once a day.
Promote yourself
Although creating fresh content is the best and most organic way to promote a brand, sharing curated content can also help you to gain added traction. When you share relevant posts of other brands, you can gain more trust with your users and will give a feeling of healthy competition. Moreover, sharing other's content more than your created content will make it look less promotional. Your viewers will be able to see how you use the internet to your advantage.
Mix it up
It is true that you must stick to the industry your brand belongs to. However, too much of anything can get really monotonous. So, instead of sharing too much of the same thing, blend it with other topics as well. Sharing interesting content on generic topics that will benefit your users irrespective of the industry can help you up your game. Share blogs on productivity and self-help issues. Provide tips and hacks to help them become more organized, efficient, informed and excited.
Analyze what you share
It is not necessary that people will engage with the curated content that you have shared when they see it. Measuring the content marketing metrics using social media analytics will give you an insight into what is working and what is not. Accordingly, you could adjust your strategy to share the kind of content that your users engage with the most.
Listen, socially
It is essential that you learn what works and what does not for your business. You need to remember that your audience is dynamic and their tastes and preferences change all the time. To keep pace with their changing demands, you need to engage in social listening. "Check your contending brands and see what they are sharing to get a better idea of how social content curation works," says Eva Rider, content marketer at  MyAssignmenthelp.
In this era of advanced technology, everything has become more accessible. Content curation sure falls in the list too. There is an influx of curation tools that you can use. Here are the five best tools to help you out.
MAKE THE MOST OF THESE 5 CONTENT CURATION TOOLS
If you want to reap the benefits of creating contents that bring in organic traffic your way, you should make the most of these 5 tools listed below:
Buzzsumo
The best source to curate content is the archives of the top influencers belonging to your industry, and that is precisely what Buzzsumo does. The tool can help you find the most shared topics and the prevailing trends of content marketing on the web that have been searched for in the last few hours or months. The tool starts with a subscription as low as $79 and goes up to a hefty $559 per month. It will be cheaper for you if you invest in a yearly subscription.
Twitter Lists
If you have been on the lookout for a tool that can assist you in curating social content from Twitter, this tool is perfect for you. Twitter Lists can help you stay more organized on the platform and respond to all your followers. You can categorize your followers and engage with them in segments. This way, you will be able to make sure that you engage with each of your users.
Instapaper
If you are done with the misery of losing a post before you could share it, then Instapaper is the right choice for you. Just sign up for a free account and create a folder to save all the posts that you would want to share later. You can do the same for blog sites too where you can scan and pick posts from each website and save them in a "bookmarklet".
Hootsuite
If you are finding it a tedious job to manage all your social media channels, then Hootsuite is what you want. You can stay logged in to each app or move them around just on your screen. You can share and reply from each and every window while operating through a unified system.
Scoop.it
If you like the way Pinterest works, then Scoop.it is the one for you. You can use the tool to organise topics in one page and then publish the content in all your social media platforms. The tool operates on a freemium basis. The first month is a trial period after which you have to pay $67 a month.
Content curation helps you pick the most relevant trends in the content marketing field and distribute them appropriately. With the above guidelines laid out for you, you will be able to curate content quickly to turn a brand into a success story.
Eliza Clara is associated with assignment help firm for the past three years, that provides scholarship to the meritorious students. She writes content for categories like education, Fashion, Technology, Marketing, and Business etc. Her career focuses on consistently delivering measurable results with greater product success. She specializes in social media trends & sets up business strategy.