Which Professional Powerpoint and Keynote templates would be beneficial in the year 2020? This question can have many good choices as its answer to everyone's perspective. Here, we have shared the top 10 templates, that we have seen in the year 2019, and can produce successful results in 2020 also. After some research, we found templates that you can use in various fields of information sharing.
1. 4 Step Agenda PowerPoint Template
If you are planning to represent any agenda of yours, then this free powerpoint templates surely can amaze you. This readymade template can save time and deliver the results all as you want them.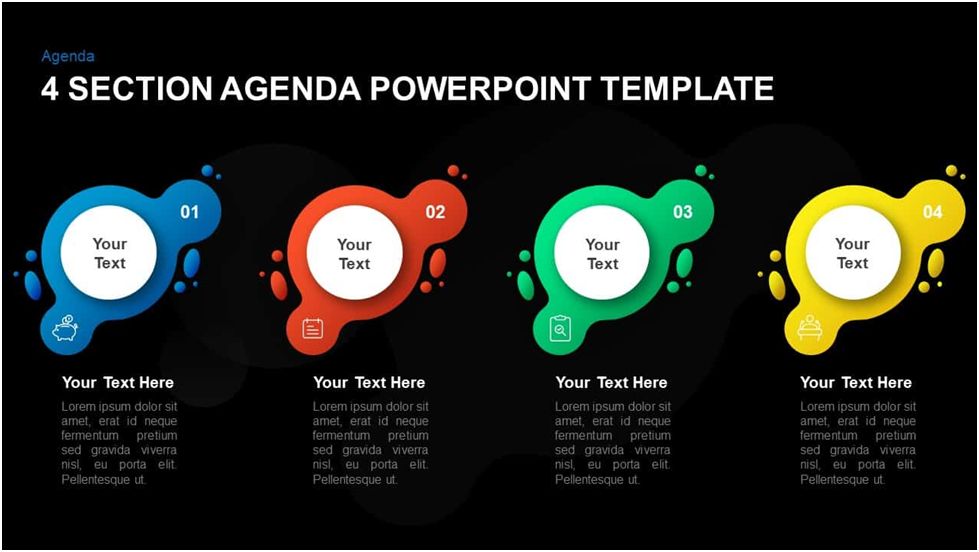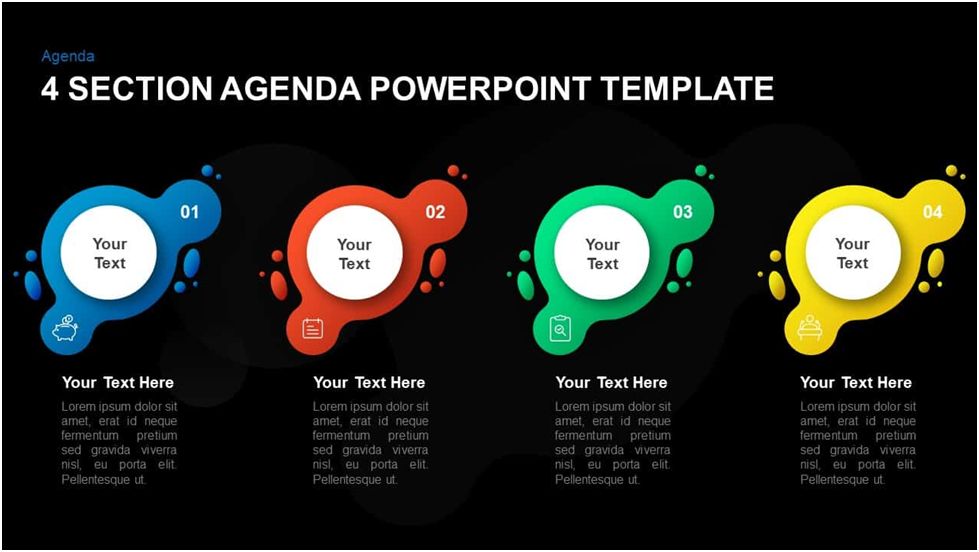 The clock design in the slides represents the schedule timings.
The four-stage agenda template creates an attractive and well informative presentation.
It brings forward the agenda of the discussion very clearly.
The debate can notice the hints from this template structure without many efforts.
2. Business Growth Infographic Template
This template emphasizes on the business growth representation, which it does with a flat vector diagram. A timeline model features development phases of a business that perfectly represents historical growth. Well defined areas for textual details and visual representation in a zig-zag manner enables the viewers to understand the data with ease.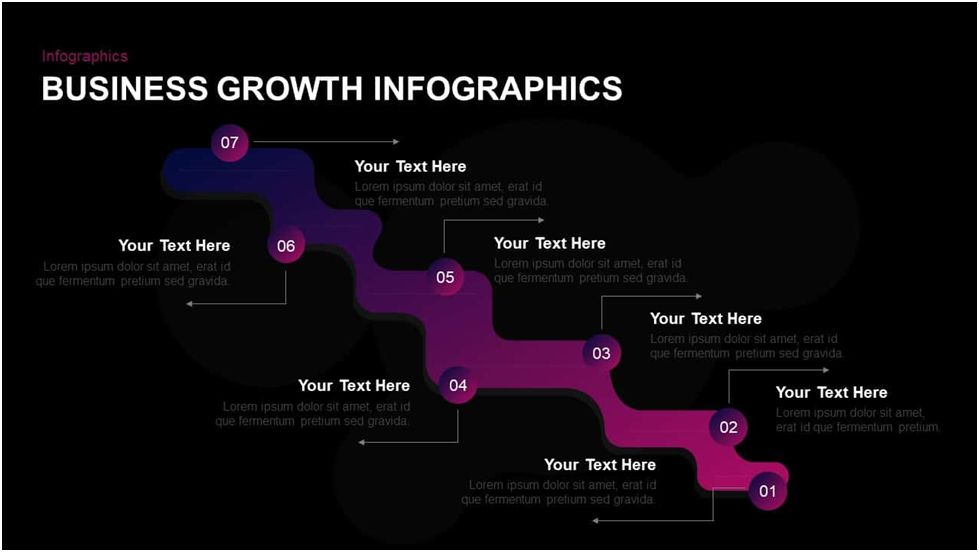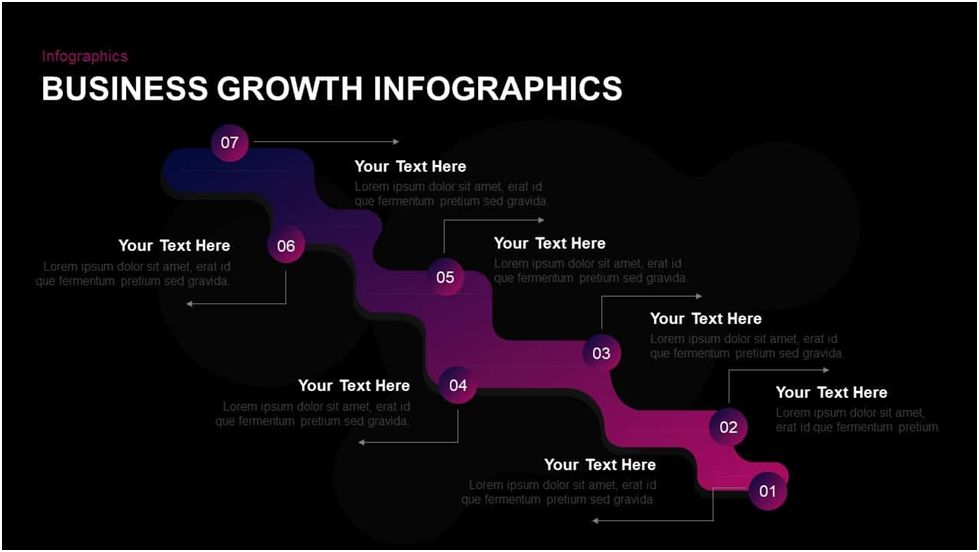 Not only business professionals but academic teachers or historians can also take benefit of this template.
This template acts as a roadmap timeline PowerPoint, which is ideal for complex data representation.
Your business might have history to tell, your loss to analyze, or achievements to review. This template works well for all.
3. 4 Steps Onion Diagram Template
If you need to make a presentation that represents dependencies of entities or the relationship between the elements, then this is the one made for you. It can be an ideal choice to highlight dependencies among entities, and the powerful graphics bring forward the relationships between elements.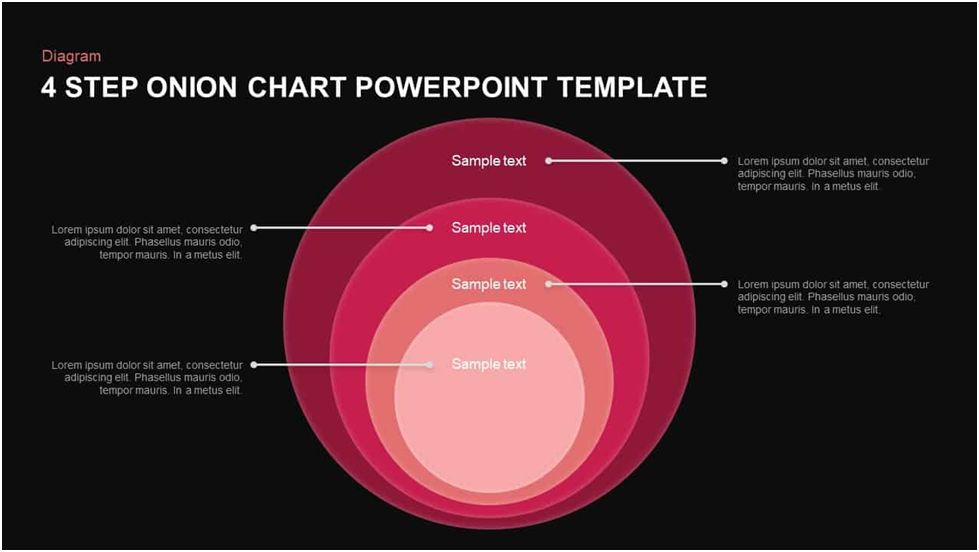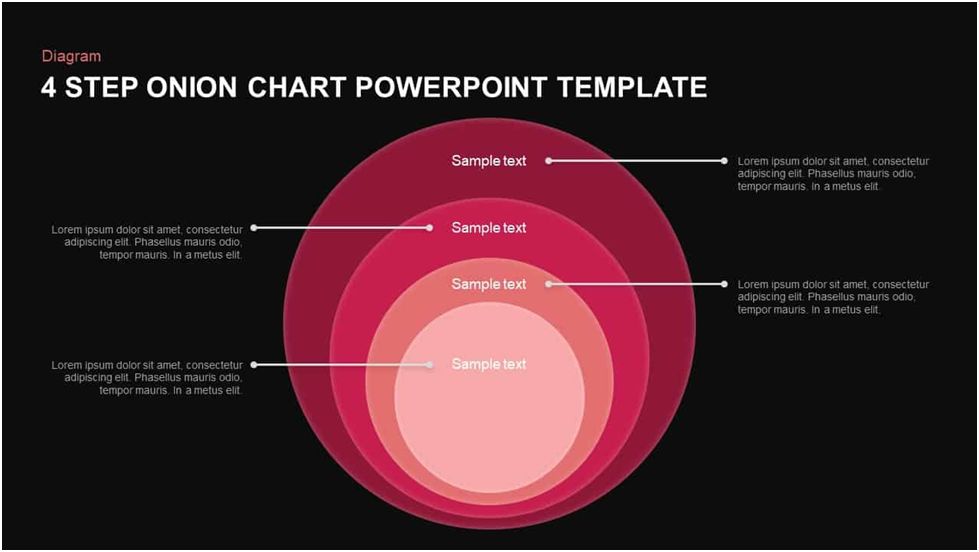 This design can show the whole system in a few layers.
The inner layer is the concept, followed by elements as outer layers.
Each entity at the outer layer affects the core concept.
Change the size and color of the diagram to make it look more attractive.
4. Agile Work Streams Template
This template is a simple design and with a simple aim. It is a bullet template, with arrowheads pointing towards the topic of discussion. It is ideal to use to show the different tasks done to carry out a single project.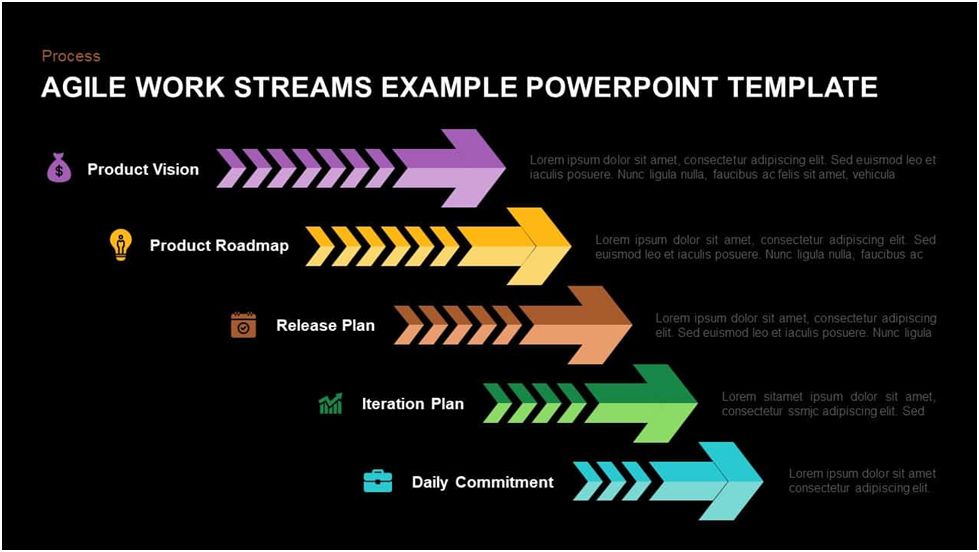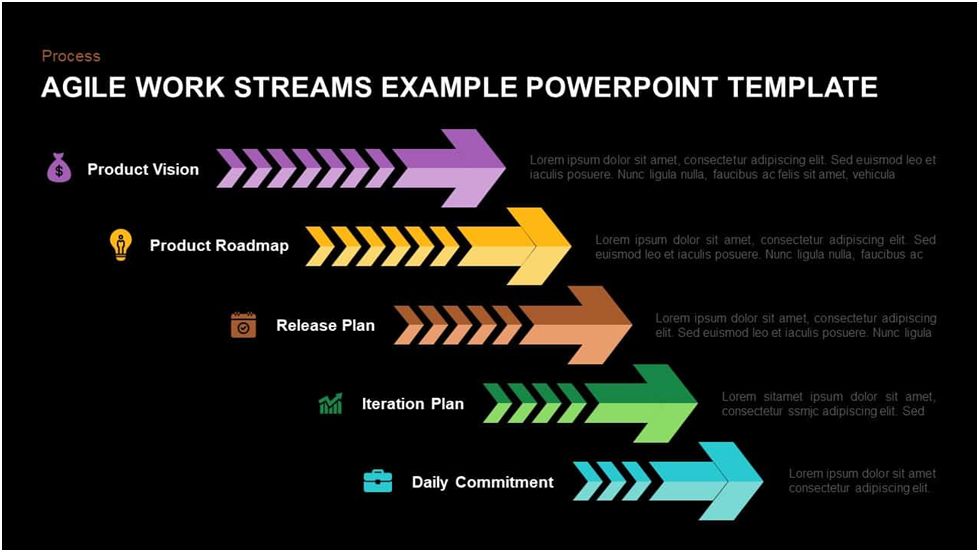 Advanced completion of tasks completed by different groups of the company is easy to represent.
Follow a step-by-step manner that represents related points of a single subject.
It makes it easy to look into collective work at a short glance, and how an individual, or a team is working on multiple tasks.
5. Internet Marketing Megaphone Template
Internet marketing is helping many businesses to grow rapidly. Also, this has become a crucial step for planning towards the engaging audience on the internet. This template is perfect when you have plans for different social media platforms.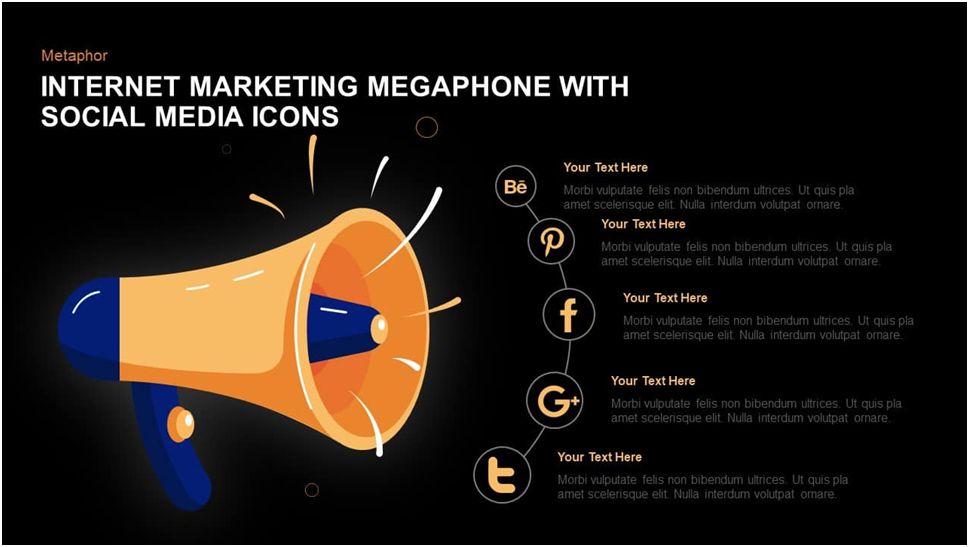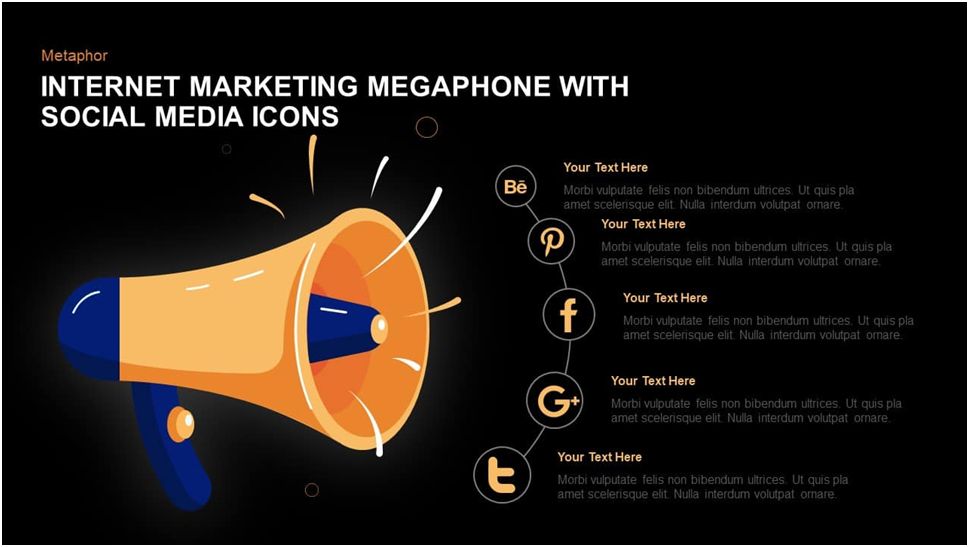 It includes social media icons against which you can write points to discuss separately.
Low-cost budgeting is the highlight of this new marketing system.
It shows a microphone with social media icons that represents an announcement.
The design is made to show every small detail of the plan and is simple enough to understand quickly.
6. Business Services Infographics Template
In the present world, we can see that many businesses are dependent on information technology, whether they are shipping, banking, or medicinal. This powerpoint template, made with a professional presenter animation on one side, emphasizes the points clearly.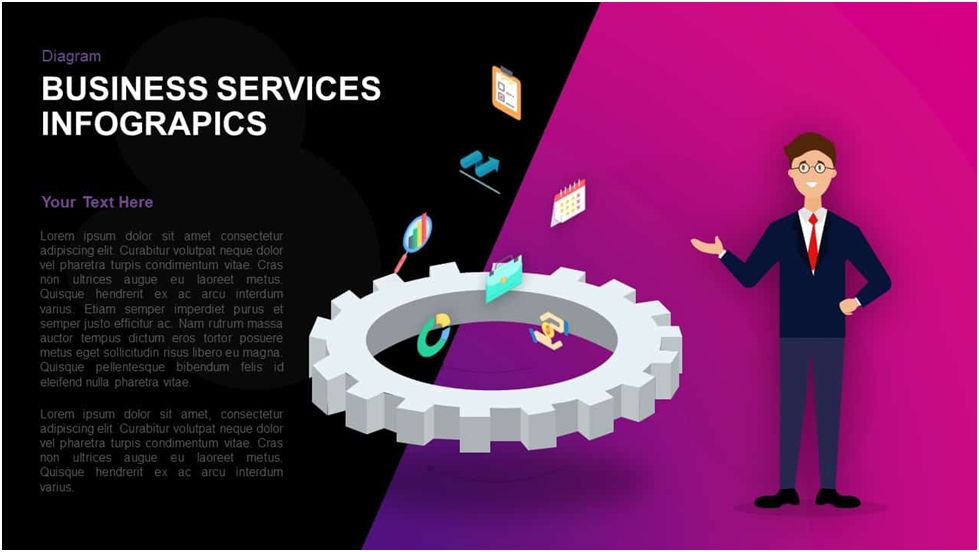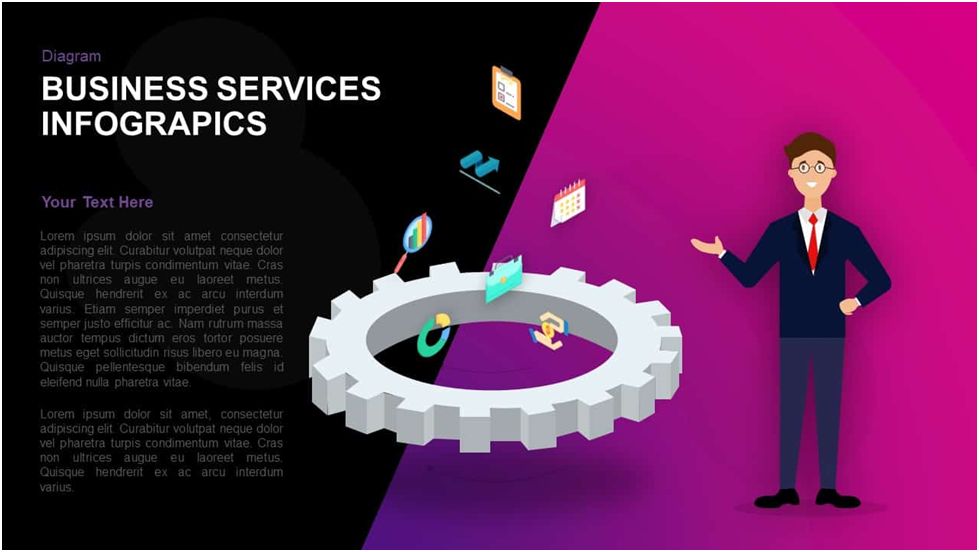 The presenter can make points to discuss highlighter for the viewer.
Introducing a new service or application becomes simple, with every detail easy to understand.
The tinted pink and white background draws the viewers' attention towards the topic effectively.
7. 5 Year Transformation Map Template
When you are about to discuss plans for your company, you need to highlight each title on the same slide, followed by slides explaining the concern. No one makes changes to the company for its growth, based on weak information, and needed all data for planning along with every information from past to utilize.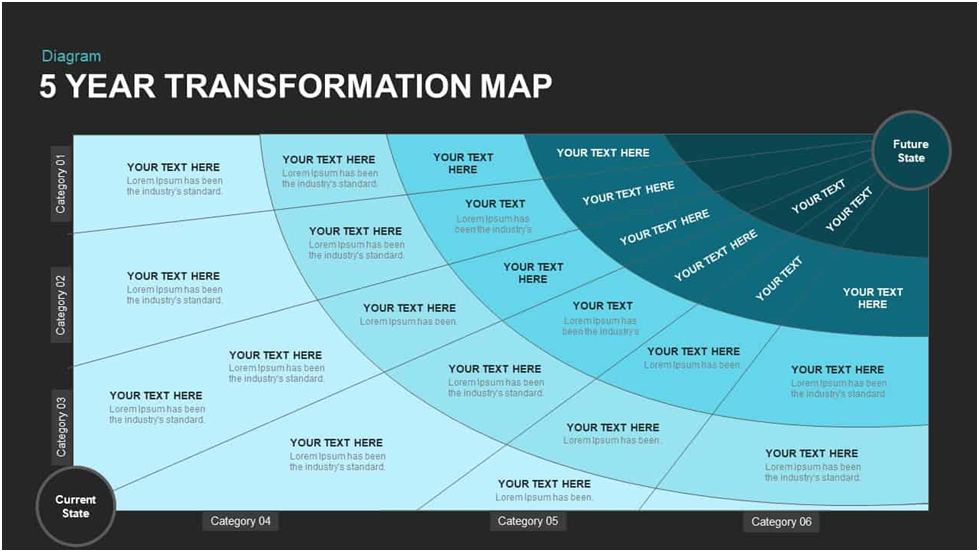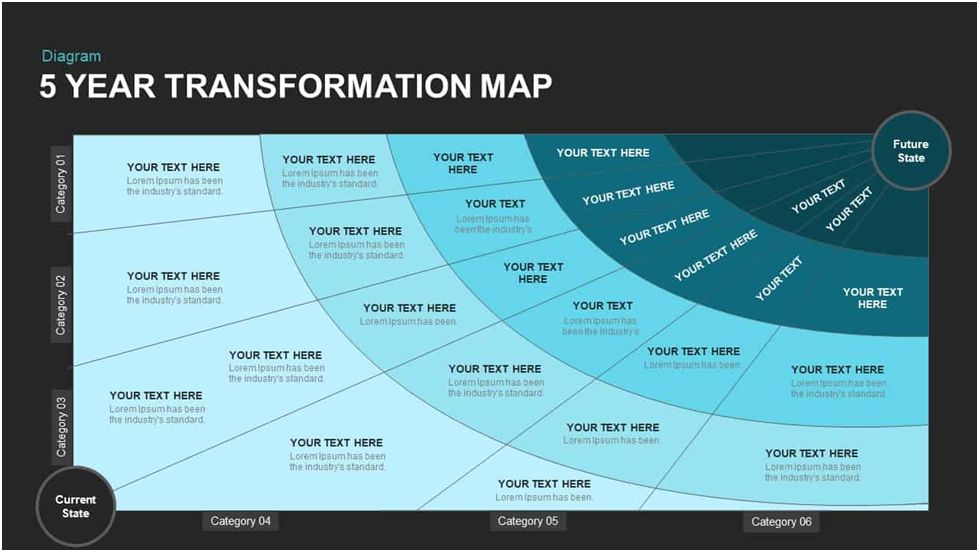 The attractive colors and design make it the business strategy and change model template.
It highlights the goals and visions very well. There is a flow among the tasks, which makes understanding the plans easier.
It acts perfect for categorizing major business functions like sales, marketing, development, finance, and human resource.
8. World Map with Navigation Location
You will find this template handy when you desire to show the reach of your business throughout the globe. With this world map template, you can navigate the audience to all your business branches worldwide. The GPS indicators in this template are useful to show your business areas in a precise manner.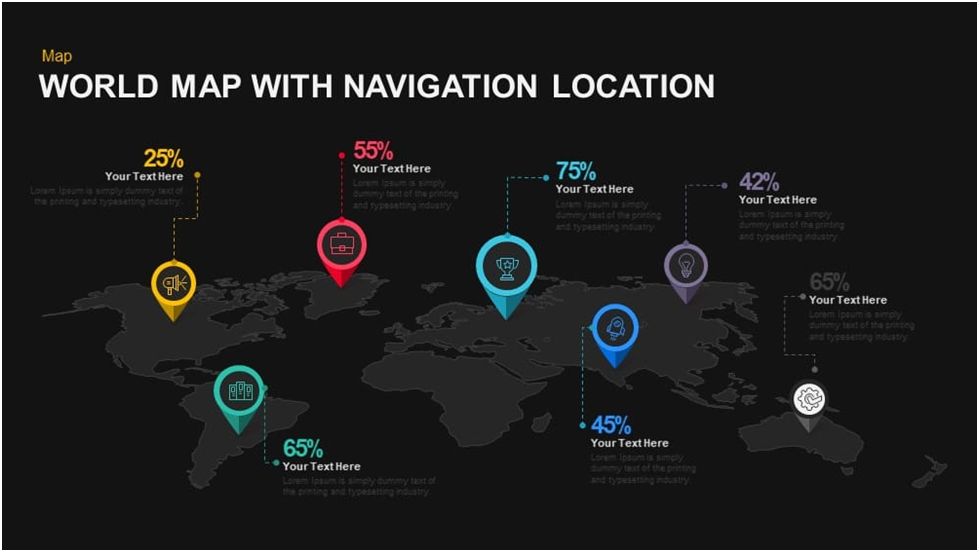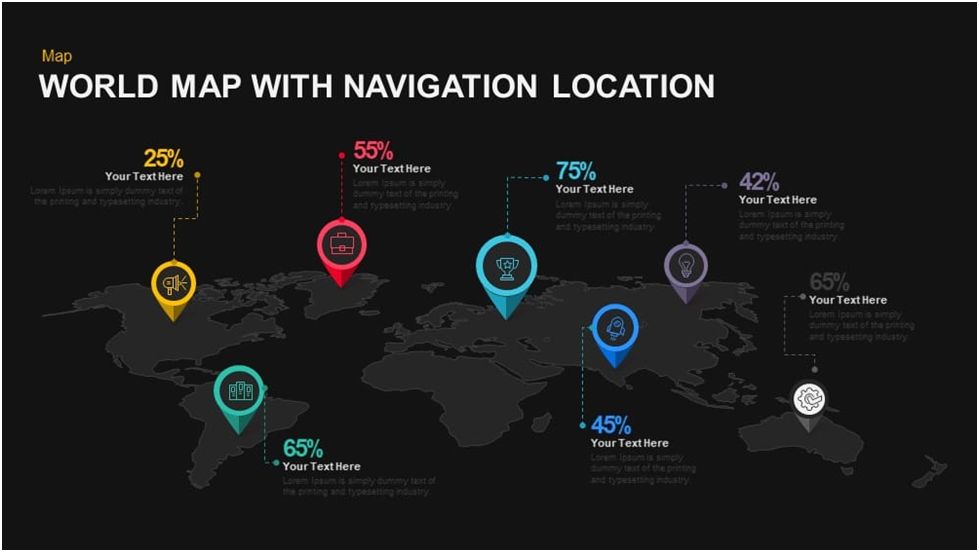 The impact of globalization and liberalization, along with global expansion, becomes easy to understand.
It works very well for the tourism business and is customizable to make the presentation represent what you want.
It can be used to display networking expansion plans, whether tourism or e-commerce, this template is the best fit for representing global influence.
9. Post It Notes Templates
When it comes to representing our notes to any audience, we fail to deliver our exact thoughts. This template is the one where you can put all your ideas, and short notes stuck on the slide, that helps the viewers to understand the exact ideas behind the main topic.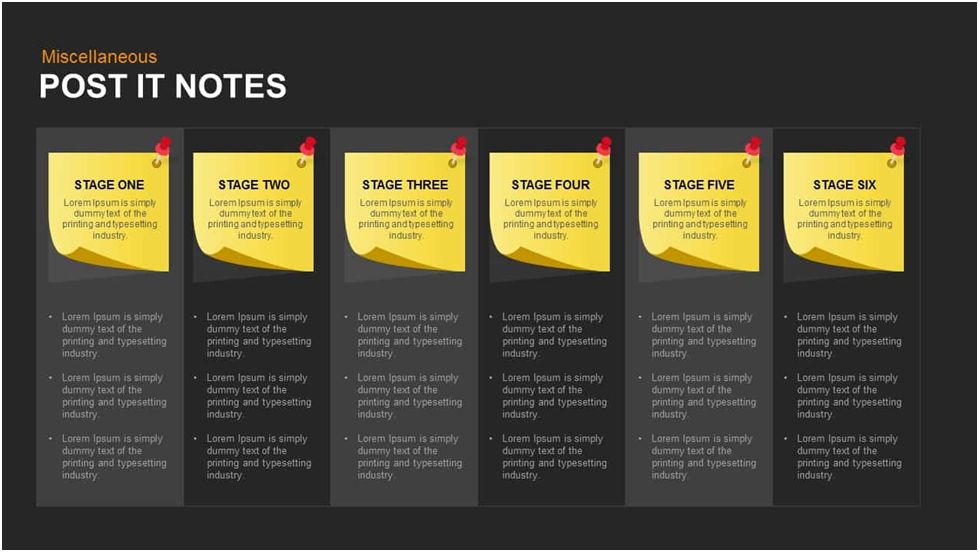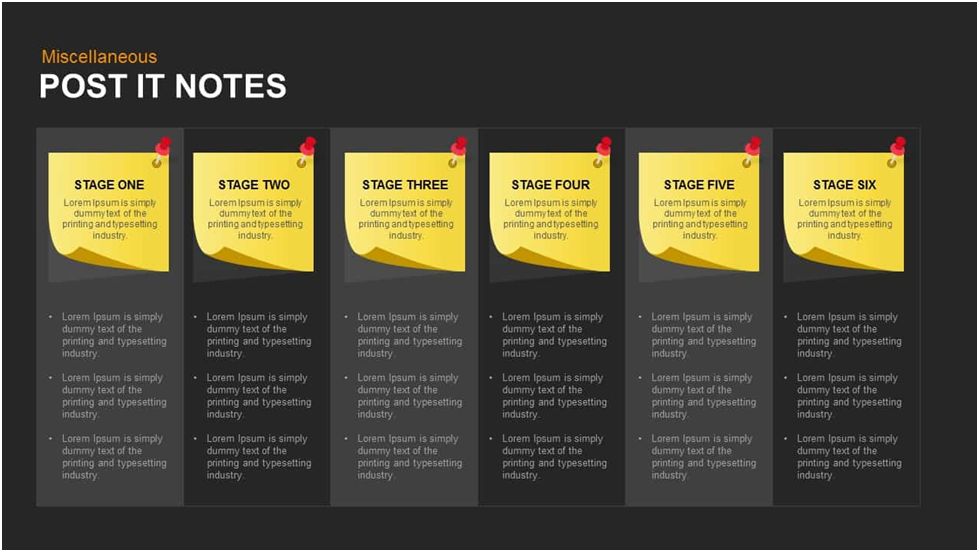 It gives a way to represent your small points elegantly and bring focus towards the points that are likely to be missed out.
There are many designs available that can give the presentation an attractive and creative look.
10. Business Proposal PowerPoint Template
Representation of business always has been the most crucial skill when any proposal depends on it. In that case, you have to choose a design and pattern that can highlight all your business details in the best possible manner. Here is this template that includes all that you need. Textual and graphical slides can show all the information and stats gracefully, that will present the creative skills of your business at the time of any proposal.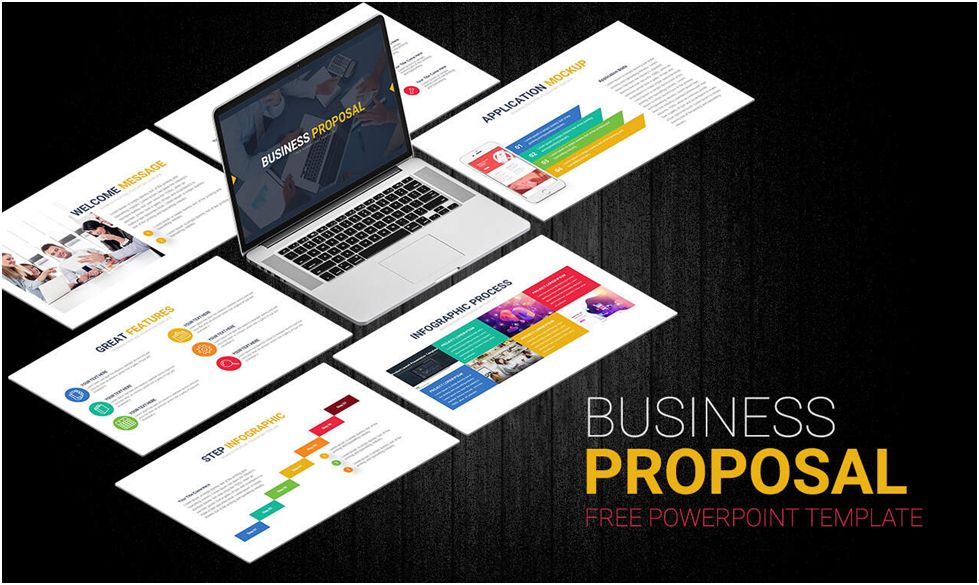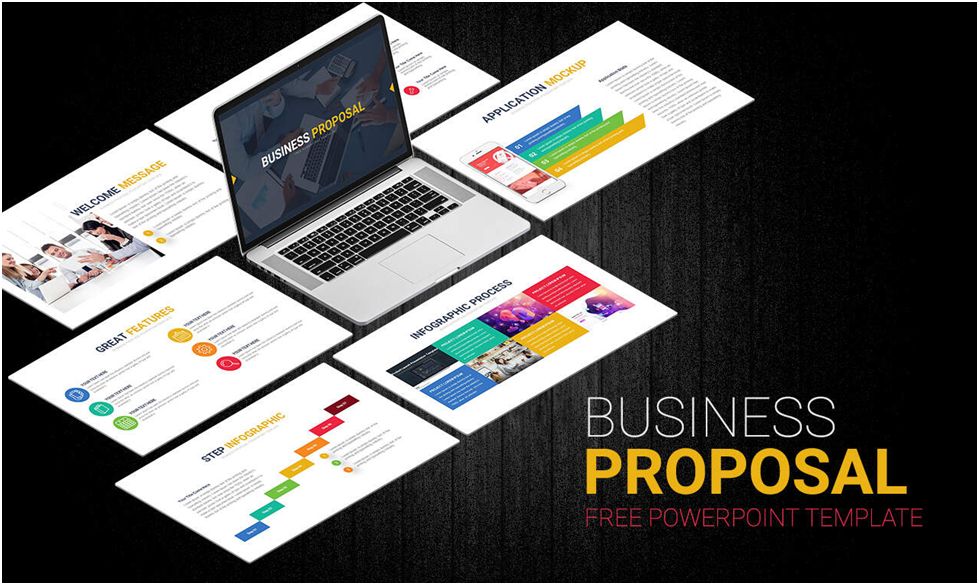 There is a combination of 30 slides in the template for each category of information you represent usually. It includes welcome message, agenda, our company slide with photo background, vision and mission template, what we do slide for presenting company business model, our solution slide for unique product features, company timeline template, company stats template, our team slide, individual profile presentation template to introduce CEO or higher officials, portfolio template, our work PowerPoint with detail work description, application mockup slide, laptop mockup presentation template, process diagram, pie charts ppt template, data & charts template with bar graphs, SWOT analysis template, our location slide with background map, pricing table, testimonials, contact slide and thank you slide.
The presentation is able to make the clients show their interest in the information and stats of your business when represented in such an impressive manner.
Here we have shown you some of our best picks for the Powerpoint and Keynote templates that possibly would be at the maximum usage in 2020. You can use any one of these templates as a general-purpose template, commercial or personal use, is easy with the customization options available with these templates.
Savannah Toliman is working as Blogger at brillinfosystems.com which is the Social media marketing agency. She has an Experience of 5 years in Content Marketing and has written several blogs for national and international websites. She likes traveling, reading and is passionate about writing.