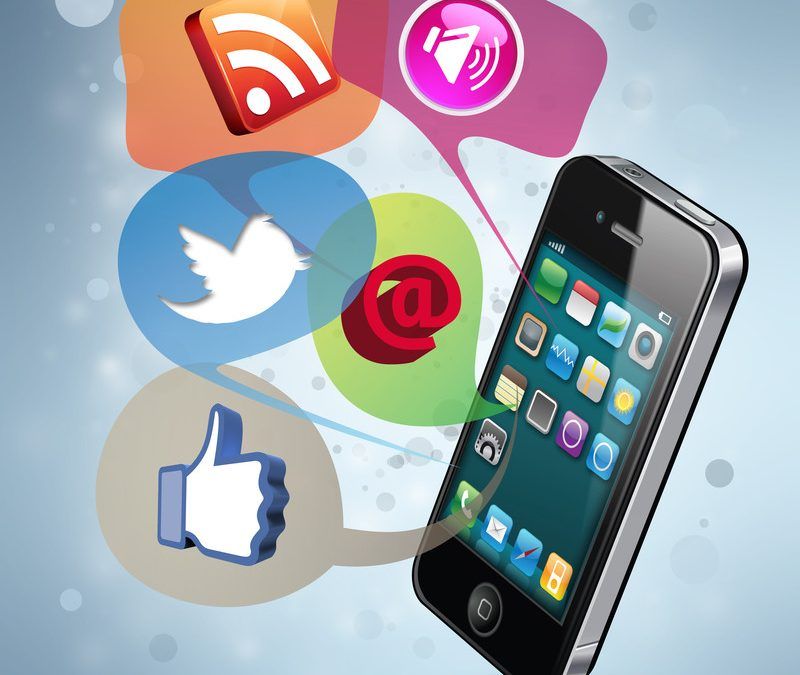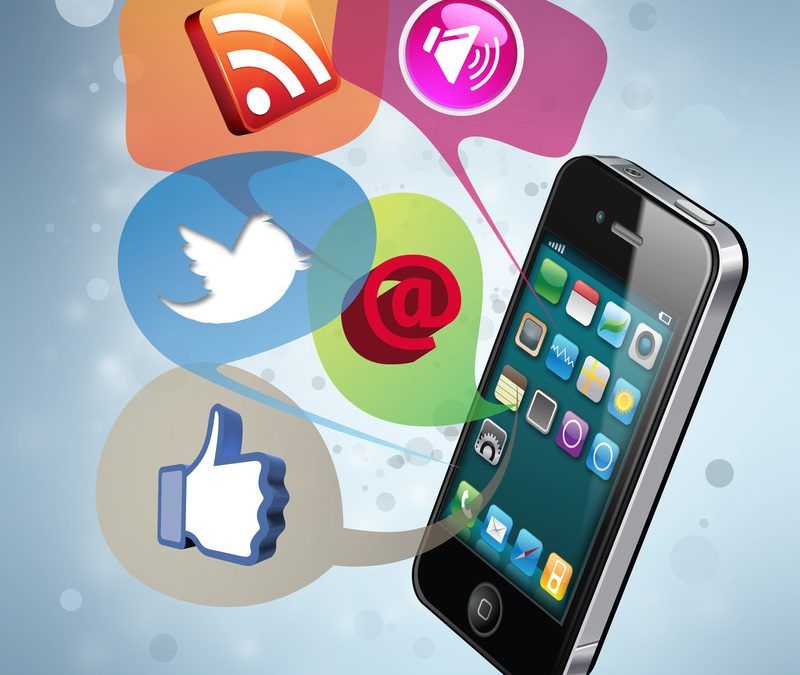 Would you prefer a laptop to a smartphone for browsing or doing anything? Of course not. Well, every one of us wants things to be convenient. That is why the pocket end-to-end user experience will always win. This is what makes mobile apps the best choice for any business as it helps in connecting with customers in a better way. Why should you waste your time enhancing the website experience or technology infrastructure?  All you need is one mobile application. So, how can a company do digital marketing using mobile apps?
Need for mobile apps to promote digital marketing
Digital marketing is nothing without mobile apps. Moreover, how do mobile apps play a big role in digital marketing? Let us take a look at some stats.
According to Statista,  mobile phones have generated 52.2% of all the worldwide online traffic in 2018. Moreover, it has increased from 50.3% in the previous year.

Also, as per BrightEdge,  57% of all US online traffic now comes from smartphones and tablets.
That is why websites will become obsolete in the coming days as people will always search for easier methods through their smartphones. So, let us know more about how mobile apps can promote digital marketing in an efficient way.
How to promote digital marketing using mobile apps?
Mobile apps can help companies to establish their brands in many ways. They can make the digital marketing campaign more powerful and effective. Also, apps help in overcoming many limitations that traditional digital marketing methods have. Thus, a reliable mobile app development company can support you to make digital marketing campaign successful in many ways. let's take a detailed look at these.
Simple signups and registration
The main goal of any digital marketing campaign is to achieve an increase in the number of customers. However, complex signing up and registration processes can irritate new customers.  This is the main reason why many customers switch to other websites. That is where the mobile app development companies have come into the picture and changed everything.
Mobile apps take care of the registration process in a simple manner. A simple and straightforward registration process is much easy for the customers. Also, there are higher chances of the customers staying with the business for a long time. In fact, clean and easy interfaces and compatibility with any size screen makes digital marketing more effective. No doubt, one can get an optimum outcome from mobile app marketing with the increased number of users too.
Full use of push notifications
What has been a blessing in disguise for mobile app developers? Of course, push notifications. They are an easy way to remind users of new features added to an app or any promotional activities. Moreover, it is a great opportunity for businesses. This is because it provides a platform for letting the consumers know about new products, deals, services, etc. These notifications are not at all a hindrance and are available on the home or lock screen of their phones. Besides, customers can also turn off the notifications if they choose. Push notifications are definitely better than desktop site pop-ups which are obtrusive and irritating.
Push notifications are a whole marketing scheme altogether. Why?
According to recent AdWeek survey consumers now spend more than five hours a day on their smartphones.
Thus, mobiles are the best tools for marketing in an efficient way.
However, one must be careful about timing and word usage. This is because of the small amount of space and patience digital marketers have to operate with. Mobile apps with untimely or lengthy notifications more likely to get uninstalled. Customer may also ignore or swipe away such notifications.  So, always test your push notifications like you would test any other marketing content.
Long-term KPI metrics and strategies
Long-term plans are necessary if you want to establish your brand in the market. No doubt, it is always exciting to get a single hike in traffic after the first launch of your app. But, how is that a solution for the long term? If you have to dominate the mobile field, short-term KPI(Key Performance Indicator) is not enough. That can only help to gain small jumps that normally happens after the initial launch.
So, a proper digital marketing strategy is vital for focussing on long-term improvements. Besides, before the development process, a customer feedback can help with coming up with a good long-term plan. This will help to build a solid and flexible product roadmap for features that will help the customers in the future. Moreover, it will add a lifelong insurance to your app. Also, you don't need to worry about uninstalling of your apps or your app becoming irrelevant. This is because the feedback process would help you include all the features that the users need.
Social Media Integration
According to Statista, 95.1% of active Facebook user accounts accessed the social network using a mobile device as of January 2018.
It is clear that social media has become an integral part of every app now. The success of any digital marketing campaign depends on social media. Moreover, integrating social network can enable the end users to stay connected with a company. Besides, app developers must focus on social media integration while developing a business app. This can make social media marketing more effective. It can also help in increasing the reach of a brand among the customers.
Actually, a combination of the social media campaign and mobile app development can be very beneficial for any company. Companies can reap many benefits like improved customer loyalty and enhanced reputation.
Localization feature
A digital marketing campaign can target a particular audience. But, a mobile app can enhance efforts by reaching the local people too. In other words, both digital marketing campaign and mobile apps can help in improving your customer base through localization. Besides, mobile apps can use localization features like GPS and iBeacon technologies.
The best part is that digital marketing using mobile apps can even benefit brick-and-mortar retailers. This is because mobile apps can act as a supplement to their digital marketing campaign. Moreover, the iBeacon functionality of apps can send a real-time notification to the customers too. Also, many B2C(Business to Customer) businesses can benefit from a customized mobile app through localization.
Mobile analytics for app marketing
Mobile analytics is an asset for entrepreneurs as they can know the app usage and behaviour pattern of their customers. Moreover, it is easy for building a digital marketing campaign targeting app users with mobile analytics data. Besides, smart analytics can help a lot when it comes to evaluating success. Also, businesses can view various metrics that help them in making decisions and improving campaign strategies. These metrics are:
Cost of conversion

Click through rate

Session time

Custom field access

Leading customer behaviour

Higher revenue streams
In fact, companies can create long-term strategies based on the data too. The mobile app usage, number of downloads, demographics, etc. can play a crucial role in checking if your business is being able to achieve the actual goals. Apart from this, a mobile app can help in branding and customer engagement too. Some popular installed mobile analytics SDKs (Software Development Kits) include Google Tag Manager, Facebook Analytics, and Google Analytics.
Signing off…
Mobile apps are everything nowadays. From shopping to entertainment, all you need is a mobile app. Apps have become a necessity now and that is why they are a boon for changing the face of digital marketing. Be it a digital marketing newbie or a pro, switching over to the mobile app is very helpful for any company. Marketers will have various methods of attracting customers. However, the need of the hour is a collaboration between mobile apps and businesses.
Sonal Mehta is a Content Lead at SoluLab, a leading Blockchain, Enterprise Mobile Apps and Web development company, started by ex-vice president of Goldman Sachs and ex-principal software architect of Citrix. SoluLab Inc provides full spectrum, 360-degree services to enterprises, startups and entrepreneurs helping turn their dreams into awesome software products.