Driving traffic to your website is the most important thing to do when launching a new online business but after you reach a certain number of daily visits the main effort shifts from driving traffic to monetizing all those visits you managed to siphon to your webpage. There are plenty of strategies that can increase the number of paying customers and there're a huge number of practical ways capable of making visitors staying just a bit longer and interesting them enough in your product and/or service for them to become paying customers.
Today, we will share some of strategies and techniques capable of transforming your website visitors into real, paying customers. Stay with us and find out how to transform that wave of visitors into profit for your business and how to drive revenue after you managed to jump the most important hoop of them all: driving traffic to your website.
Learn from competitors
This should be the first thing you do after deciding to get new customers. Discover (if you already don't know) who your main competitors are and then analyze their businesses and websites and try to discover what works for them.
How they manage to finalize sales, how they create new customers, their strengths and ways you can implement similar solutions to your online business. You shouldn't blatantly copy strategies of your main competitors of course but you can and should borrow some of their successful practices. And always watch what competitors do, how they evolve and grow because you simply have to always be aware of your rivals no matter the business.
And after you find out everything there is to know about your competitors you can make a cool comparison chart explaining to potential customers why your product is better than other, similar ones.
Impress visitors as soon as your page loads by incorporating a strong value proposition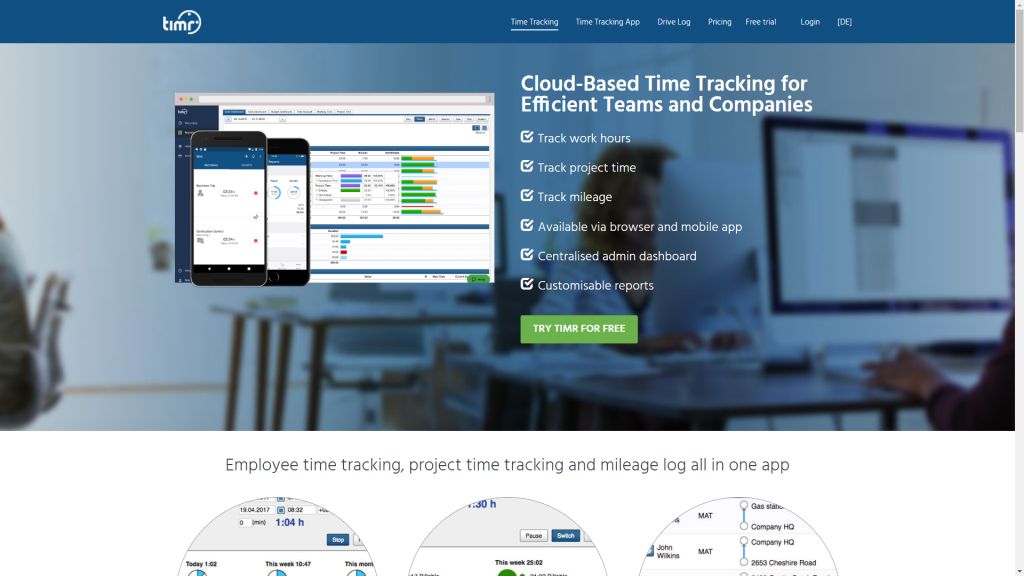 Your homepage should be able to interest visitors and make them stay on your page just a bit longer because they want to find out more about your business instead of being confused and/or simply uninterested resulting in them leaving your website.
Provide visitors with information, with easy to read explanation of what exactly you're offering, and with a strong value proposition that is able to leverage their interest and make them one step closer to purchase. Below you can see an excellent homepage of an employee GPS tracking app called Timr.
When a visitor ends up on Timr's homepage they are instantly explained what Timr is (the short but expertly crafted headline that explains main benefits of the service) and they immediately know about Timr's main features thanks to the bullet point-style list of main features. Just below is a free trial CAT (call to action) and below that is the start of the more detailed presentation that visitors can see and in order to read it further, they have to scroll down the page. All that is accompanied by professional-looking visuals that show the app itself (in both its desktop and mobile versions) giving visitors even more information about the app. And all of this is done on just a portion of the homepage visible upon you land on the site.
This is a perfect example of a strong value proposition. Short but informative headline accompanied with easy to read list of main features along with a free trial offer and pleasant to the eye but at the same time informative graphical elements. It catches the attention of potential customers, it shows that the company values their time by managing to explain their service with just a few sentences and it offers every visitor a chance to try out the service with a free trial.
If you offer free trial make opting-out simple and try offering it without the need for a credit card
This is another extremely important way to attract new customers. Of course, not every business can offer a free trial but you should definitely offer it if possible. A free trial is the best way to show potential customers the value they would get if they decide to pick your service. There isn't a better way to turn someone into a customer than letting them try out the thing we are selling.
We get used to good things extremely easy and having to return to a life without using something that is good is hard. Just imagine you have to let go of your smartphone or laptop and have to return to using feature phone or ten years old version of Windows or macOS. That would be disastrous, right? Well, if someone starts using your service for free and they really like it, they certainly wouldn't want to return to using the inferior service they used before discovering your solution. So, they would probably rather pay the entry fee than returning to an inferior product.
Another important thing with free trials is that people like simplicity. It's better to offer a trial that does not ask for a credit card because the strategy comes with many customer benefits. Firstly, visitors don't have to search for their credit card (not everyone keeps credit card info in their browser). Next, they don't have to share sensitive private info with a third party. And finally, they don't have to worry about forgetting to cancel the subscription before the free trial ends.
If possible, offer free stuff and value bonuses
If you don't run a business that can offer potential customers free trial run then think about other means of attracting new customers. If you run an online retail business offer a free shipment for first-time buyers, or offer exclusive discounts for new customers.
Maybe you could ask customers to sign-in for a newsletter (but be careful and ask clear consent from users because of the GDPR) in exchange for various bonuses. Improve the value of your proposition by offering long-term subscription discounts, or buy one get one for free discount or something completely unique to your online business. Possibilities are endless so be creative.
Incorporate as many payment methods as possible
As we already said, customers cherish simplicity. Another thing they cherish is multiple choices. And in the current day and age when everyone has multiple credit cards while at the same time they use PayPal and when most have a stash of some kind of cryptocurrency offering customers a plethora of payment options is a great strategy for converting visitors to customers. This survey from 2009 discovered that 50 percent of online customers in Britain would cancel their purchase in case they preferred payment option wasn't available. And in the Global Payments Report for 2018, you can find out just how many payment methods are there right now and how classic credit cards are slowly losing ground when it comes to online payments.
Maybe someone uses they PayPal or Square account for subscriptions because they don't want to share their credit card info; maybe there are potential customers out there who don't even own a credit card and instead use a debit card because they work as online freelancers? Maybe they use their cryptocurrency stash because they want to get some worth out of it before the market completely crashes? There are dozens of reasons why some people prefer using some payment options instead of others so the best way is to incorporate as many payment options as possible if you are trying to create new customers.
Don't cut on web hosting, make your site as fast and responsive as possible
You don't like websites that take their time to open new pages, right? To be honest, no one likes those sites. And when it comes to customer satisfaction, site responsiveness and speed are extremely important. People are impatient these days; if your site takes longer than 3 seconds to load most of the visitors (and potential customers) will leave. If your site has performance issues almost 80 percent of customers won't use it again. Just look at the survey.
This is the cold, harsh truth so make sure to not make cost cuts when it comes to hosting; always choose hosting packages that offer speedy site loading and lots of processing power. And make sure to optimize your site and to test each new change and addition in detail to make sure that your site remains as speedy as it was before your incorporated new elements.
Enable customer feedback and pay close attention to it
Customers are heart and soul of your (and any) business and each successful business owner knows that listening to customer feedback and acting accordingly can only bring more success. Enable customer feedback and be ready to read each and every piece of customer feedback you receive.
Enable customer reviews, send customers follow-ups after they make a purchase containing questions which, when answered, could provide a better service. And make sure to ask those who stopped using your service after a free trial why they decided to skip on using your service. Ask the same questions paying customers who decided to opt-out.
If possible, incorporate live chat function
FAQ page is great but no matter how much potential questions get answered on your FAQ page know that potential customers will surely come up with a question they cannot find an answer to on your website.
Using live chat means that your potential customers will get their answer, and they'll get it fast. The best way to do this is by offering potential customers a big and visible link to your FAQ page with the option to engage in a live chat session below. This way your potential customers will know they can receive the answer to any question immediately.
Social proof is an important tool in converting visitors into customers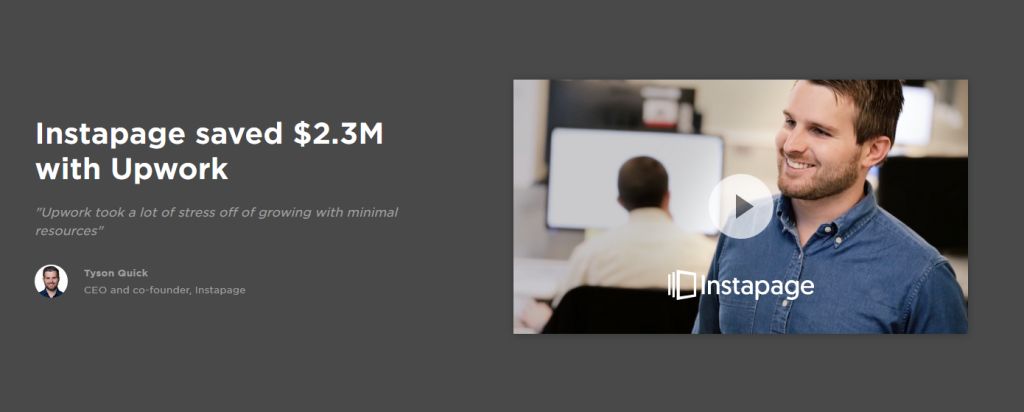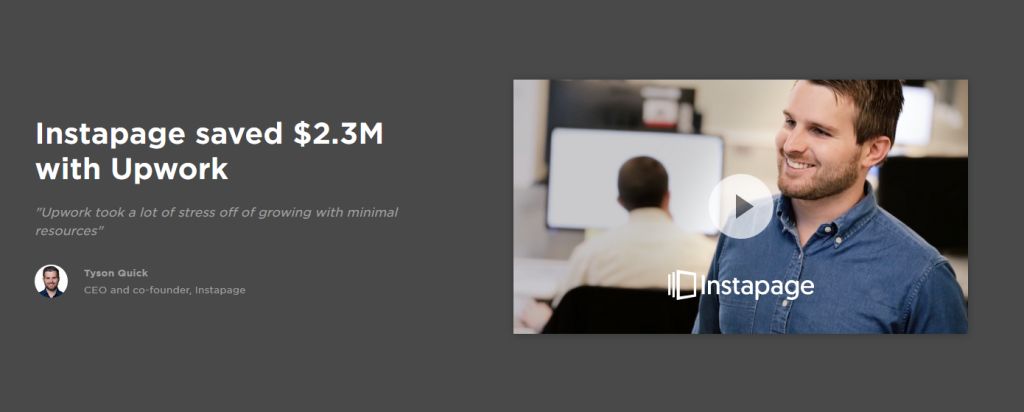 Humans are social animals and herd mentality is as strong in modern society as it was in primal tribal communities thousands of years ago. And since our society is so tightly connected it can be said that herd mentality is stronger than ever. Social proof is a powerful tool in attracting new customers because people are more inclined to try or to buy a product if they see others buying it.
You can use testimonials on your homepage, or have a special page dedicated to people who bought and used your product and simply had to leave a glowing review.  You can try attracting known bloggers and YouTube stars by giving them a free taste of your product and then embed those videos and blogs on your site but any kind of customer testimonial or positive review is better than nothing.
There's nothing wrong with bragging about your success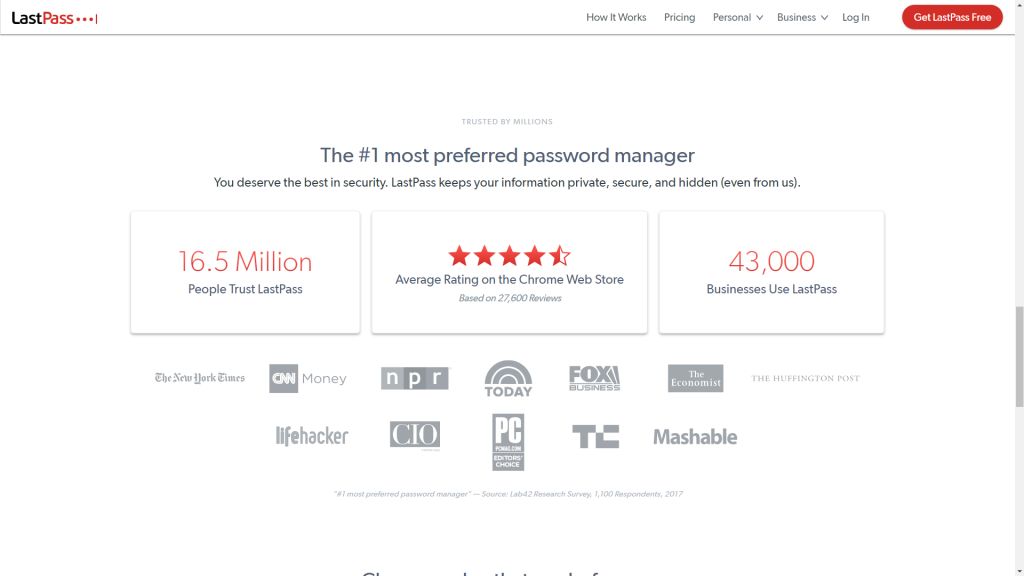 "Logo porn" is a powerful tool for attracting new customers. The term is used for all those neatly looking collections of company logos you can see all around on many websites of many different businesses. They show those past and present clients of a company in question and the more logos the merrier.
They can also show newspapers where your product or business was mentioned or awards you, your company, or your product received. A great way to attract new customers and a great tool for attracting new customers for B2B companies.
Below you can see an image taken from LastPass homepage. It shows how the company managed to combine feedback from customers, herd mentality element (by showing how many people and businesses use LastPass), and "Logo porn" to create an impressive piece of social proof-based marketing for attracting new customers.
Customize your sales pitch and segment your audience
You simply cannot create a sales pitch that will work with every potential customer, but you can create different pitches for different visitors on your site. You can use visitors' IP addresses to tailor these pitches based on their location, which is a nice way to attract new customers. For those who accessed your website via ads (meaning they are more inclined to make a purchase because they went through the effort on clicking on an ad banner) you can offer special, time-limited promotion sales pitch to push them further through the funnel and finalize the purchase.
You can also segment your visitors based on which pages they visited. For instance, if someone simply visited your product page but didn't go further (to the pricing page or a page for finalizing the purchase) you can target them with ads based on product pages they visited. Those who reached the purchase page but never made a purchase can be targeted with ads that offer special discounts or free shipment.
Try going around adblockers
Let's face it; there are more and more intrusive ads online and that's a fact. Because of this more and more people (even those who don't possess advanced technical knowledge) are starting to use adblockers. Adblockers are quite popular on smartphones, with more than 600 million users having some form of adblocker installed on their mobile device.
In order to go around adblockers you should use those neat little tricks like delayed popup windows or exit overlays that inform visitors they can get a free trial of your product, or that they can subscribe to your mailing list (again, always ask for clear consent) in exchange for a one-time discount or a free sample of your product. Yes, they can be frustrating but they can increase chances to attract new customers and to receive new leads that can ultimately become paying customers.
Other ways of going around adblockers include installing plugins capable of recognizing when a visitor has one installed and then launch a window that kindly ask them to turn the adblocker off (but if they decide to keep it on do not force them out of your site, never, that's extremely counterproductive), or buying space for sponsored articles on various blogs (articles that basically promote your product or service).
An image is worth a thousand words and a video is worth a thousand images
If you sell physical products recording how-to and unboxing videos is a great way to convert visitors into paying customers. They can see the product in action, to look at it from various angles and to see whether the product is for them or not. And unboxing videos always make us want to buy the product showed in the video because we always want to open something new and shiny!
And unboxing videos can also show your product from all sides, emulating the experience of taking the product and observing it, which can be done in classic brick and mortar stores. But, be aware that videos have to be hi-res, professionally recorded pieces of content. This also works for images – they have to show the product clearly, from multiple angles, and they have to be of high resolution.
Test everything
Last but not least is our honest piece of advice for everyone who wants to transform visitors into paying customers. You have to test everything. A/B testing is a great way to find out what works best. Use A/B testing for each new banner ad, for each new element you plan on adding to your site, for every change on your webpage, for a redesigned CTA, for everything.
Simply come up with two (or more, but you shouldn't go over four) versions of the thing you want to test, serve each eversion to visitors in equal amounts (if you have two versions serve each one to 50 percent of visitors, if you have three versions each one should be seen by 33 percent of visitors, etc.) and then pick the one with best results. Easy as that.
Aigerim Berzinya is the Marketing Director at Turtler GPS Ltd. and as the company's globetrotting backpacker uses the app while hiking abroad or in the mountains to stay connected and safe. She has Master`s Degree in Social Sciences. Her hobby is playing piano, hiking and reading books.