In the current market situation retaining even a small group of loyal customers may create a huge difference between failure and success.
As per a recent study by a renowned organization, companies can produce a 25 to 90% increase in their profits by boosting at least 5% of the customer retention rate.
We all understand that improving customer experience with the help of a loyalty program might be a great way to enhance the retention rate.
Let us understand in this post everything about how you can improve your customer loyalty program if it is underperforming and has affected your business growth.
1) Offer your employees incentives
A recent study conducted by a profound management group has concluded that a huge number of sales companies are performing very badly.
However, if your business is facing the same issue then you can easily fix this problem by offering outstanding training incentives to your employees with the help of a loyalty program. You can also reward your sales representatives with the instant incentive offer in order to hone and sharpen their knowledge about products and services.
The organizations can also incorporate interesting quizzes, training sessions, brainstorming sessions along with other learning tools that will assist employees to improve their sales and can achieve the required confidence and skill. You can also sell your products, services, and brand in a much better way with the help of loyalty rewards that will inspire your employees to improvise in their profession.
2) Educate customers about your products and services
If you are customer loyalty program is underperforming then this is the first most important factor that your organization should incorporate. Though you have an excellent product in case if your customers are not aware of it then undoubtedly your sales will suffer at a greater rate. Hence it becomes equally important to educate your customers about your services and products by offering related training programs.
Also, you can offer incentive rewards to the customers for attending and completing the training sessions. There are a number of platforms available to edit customers about your products and these platforms include interest increases blog post webinars workshops and more. With this, you can educate your customers on striking features, industry trends, and much more.
You can also generate customized training as well as content to inform your customers about the investment and the success you have been planning for a particular product and service. However, the best way to win your customers with the help of a loyalty program is to incorporate a mobile-friendly training platform through ERP software that can offer rewards to customers.
3) Identify the most valuable and commendable customers
It is a fact that not every customer is equal and hence it is more important that you treat special customers in a very different way. Your prime focus should always be on retaining the most important clients that matter for your business. In order to enhance the real value of your organization, you should always understand the term 'value'.
Value is such a term that is different to different companies but if you are having a good value then you will have a long time contract with your client. Customer loyalty program keeps data of your customers as well as of their spending habits which ultimately offers you important insights as well as information. The information helps generate value for every single client and accordingly your business can act.
Once you receive the required information then your business will be all set to differentiate the customers into various tires that will be based on the company values. You can divide the expenses and the overall resources can be spent very smartly. Additionally, your business will be able to target more potential clients with customized messages, rewards as well as promotions.
4) Generate a user-friendly loyalty program
If your customer loyalty program has been underperforming for a long time then you should focus more on generating such a loyalty program that will keep the customer's completely engaged and excited all the way.
The strategy helps maintain a strong and healthy relationship with the customers. You should incorporate a very fresh and user-friendly loyalty program that will deliver a number of reward options while making collaboration with your company completely fun.
Additionally, you can also have a loyalty platform through which organizations can offer currency-related rewards, loyalty referrals, and more to the customers. Also, you can offer your customers the privilege of converting every reward into cash.
5) Communicate Well
Maintaining proper communication with the customers is also essential to get your loyalty program out of the outperforming graph.
Hence your organization should have a proper communication management team that can communicate effectively with potential customers.
Communication has the foremost importance in the business growth because if the customers have not been communicated properly then the business does not get the expected response.
Also, it is the most important thing to remind the customers about redeeming their reward points so that they do not get wasted. Always remember that loyalty reward points are much more than the bonus as well as incentives you are giving to your customers. A loyalty program is a long-term way that generates a strong connection between you and the audience.
Hence the prime focus should also be on communicating effectively with the potential customers and making them emotionally connected with you. This will surely help you in achieving greater business growth for a lifelong period while enhancing business growth.
In a Nutshell
In today's competitive world improvising customer experiences as well as improvising the overall value of a particular brand is very much pivotal in order to retain customers. However, a properly generated loyalty program will be the topmost way to keep a long-lasting relationship with customers while keeping them loyal every time.
Organizations should also think of incorporating the world-class ERP software into their workplaces and bringing in the most of the customer loyalty programs.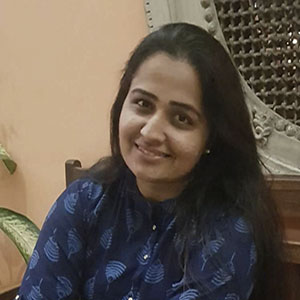 Ashwini Deshpande is a versatile writer and is fond of developing varied types of content. She puts her expertise into creating content every time and for more than 3 years she has been closely writing for avant-garde technologies such as ERP, CRM, AI, Digital Marketing, and more. Ashwini works for Sage Solutions Pvt. Ltd. which is the market leader in offering world-class ERP software in India for all small to medium-sized businesses.