Modern Salon Business owners and beauticians use Salon software to automate daily business activities, reduce the operational cost substantially, process customer's request swiftly to serve a large number of customers and increase the business volume by leaps and bounds. A lot of brands offer Salon management software on the market. Features and functionalities differ from one Beauty Salon Point of sale to another. So, here a list of the top salon software you will find very useful. Have a look.
1. Salonist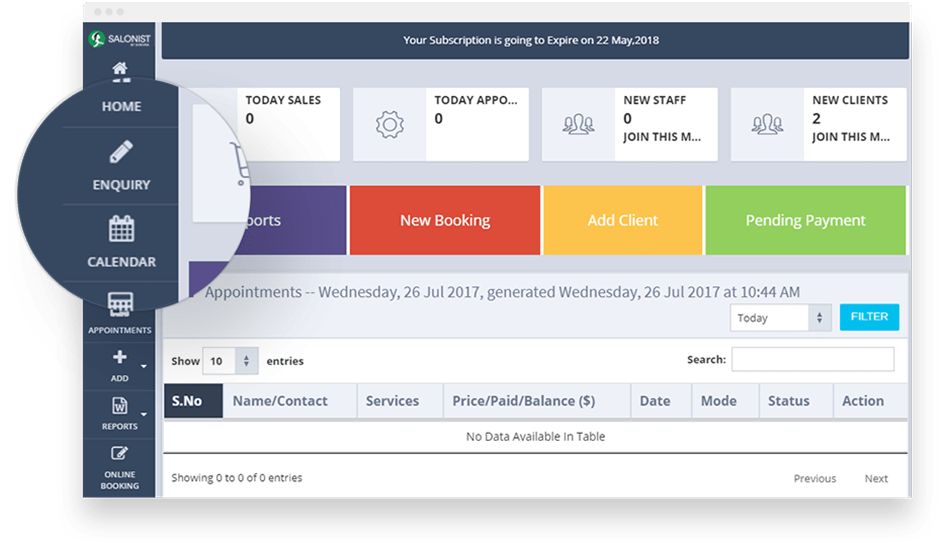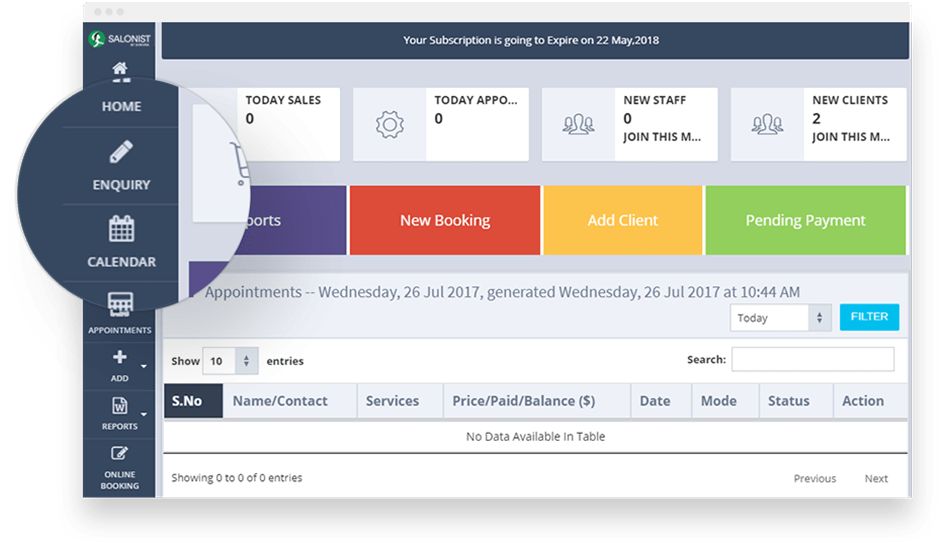 Salonist is a perfect and ideal salon management software for all individuals and companies involved in the beauty business. It has useful tools for the management of finances, scheduling, email marketing, sales. It makes easier for you to automate salon and spa business with several outlets. It is a helpful tool in SMS and Email marketing with automation features aimed at delivering instant notifications to customers about different business activities. Loyalty programs and membership drives help you to get loyal customers in an easy way. This salon software can also be operated through different mobile devices. So, you can conduct salon and spa business activities from all locations on mobile devices using this salon management software.
2. MyVaniday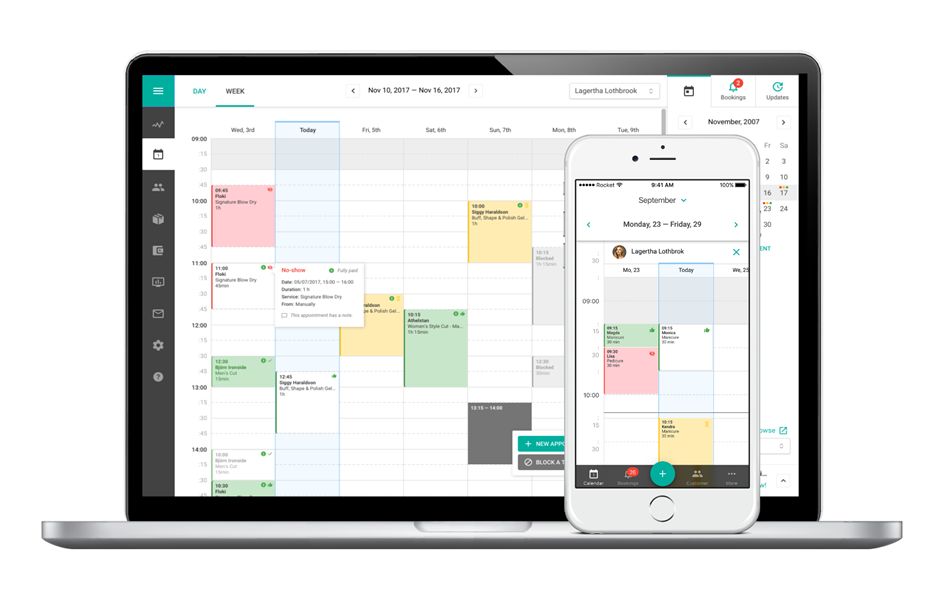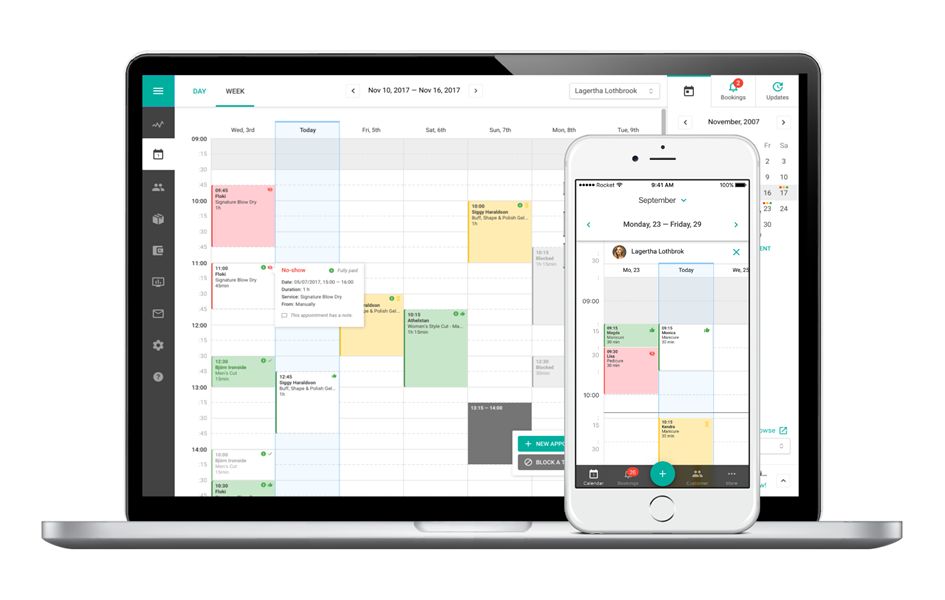 MyVaniday is a salon scheduling and POS software for all salon and spa business owners. It allows them to schedule and manage appointments, sell beauty products, process customer's orders easily and effortlessly. Automated email and SMS confirmation messages inform customers about the progress report of their requests. It gives you the ability to manage different salon business activities from all places using any Internet-enabled device. With this salon software, you can easily view all incoming website and mobile bookings and manage the waitlist of customers accordingly.
3. ABITZU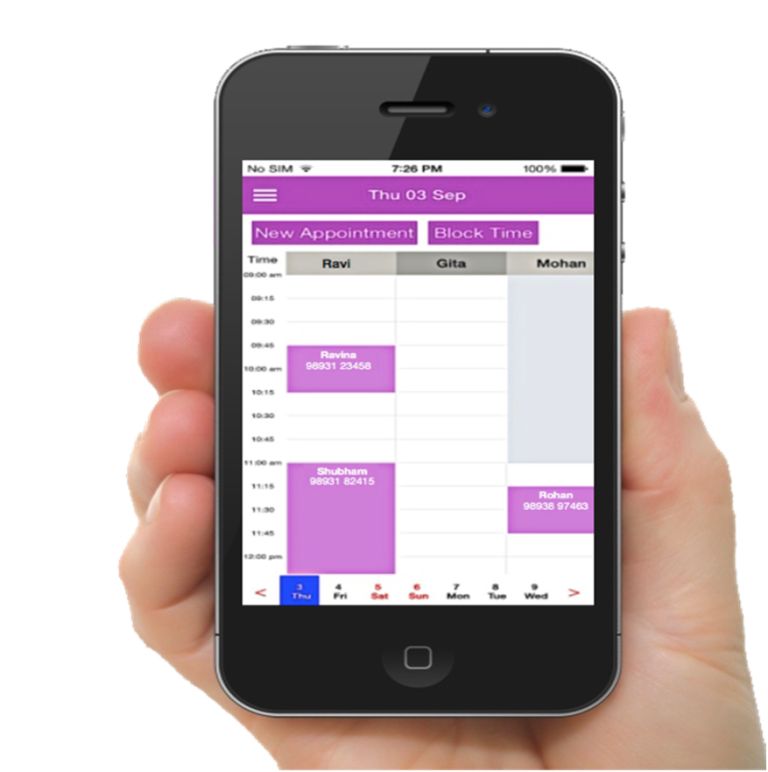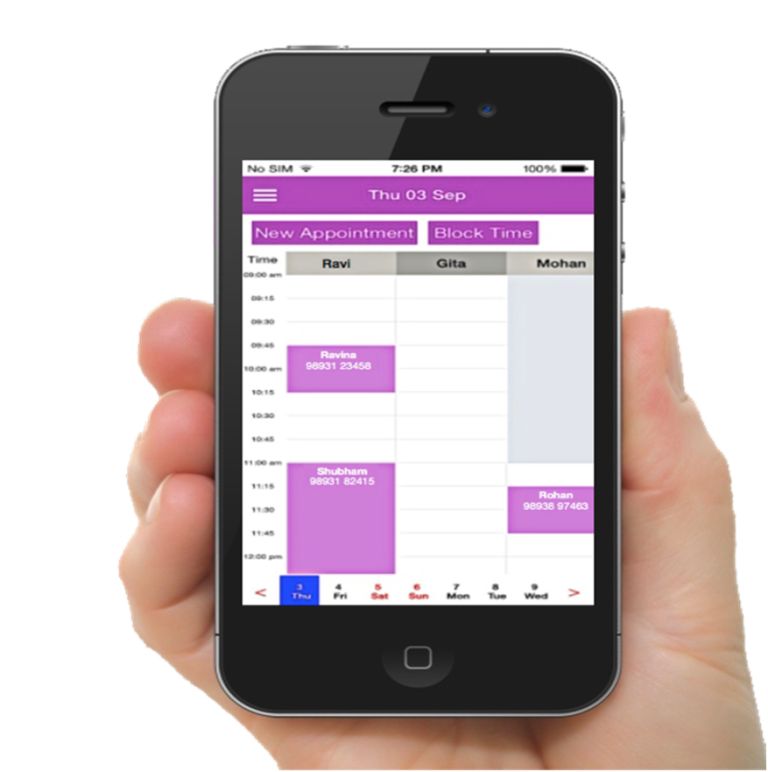 ABITZU is an excellent salon management software with different features to manage scheduling, billing and receipts, referrals, loyalty points, attendance, reports, inventory, prepaid gift cards, packages, etc. Salon and spa business owners can use this software to automate all aspects of their daily business activities and increase the profit margins. The salon management software offers different features to manage business activities, such as appointment booking, rescheduling, multiple payments mode, staff performance, reports, audits, product sales, etc. You can use it on all Internet-enabled devices and take your business to new heights with little efforts.
4. SalonBiz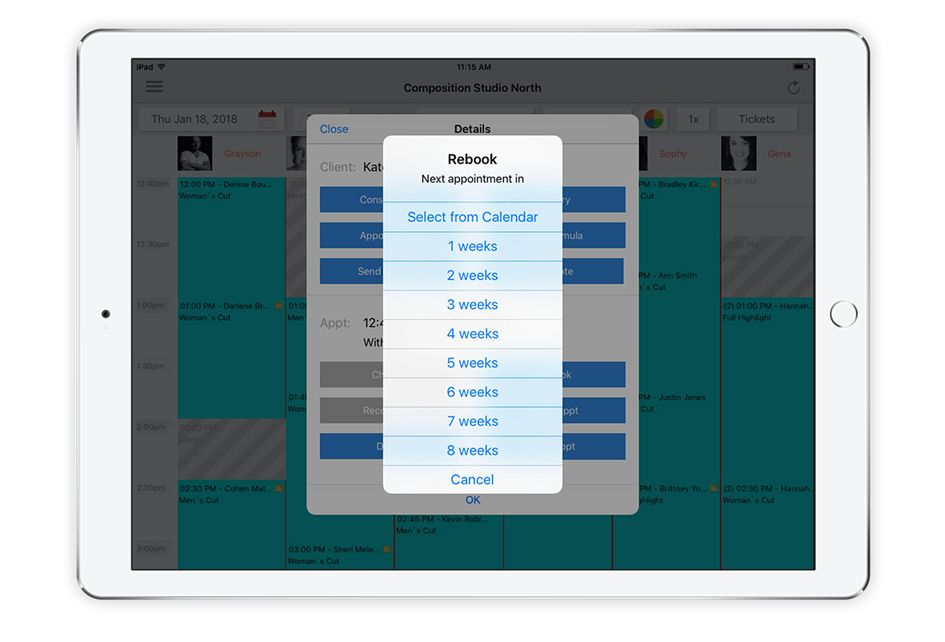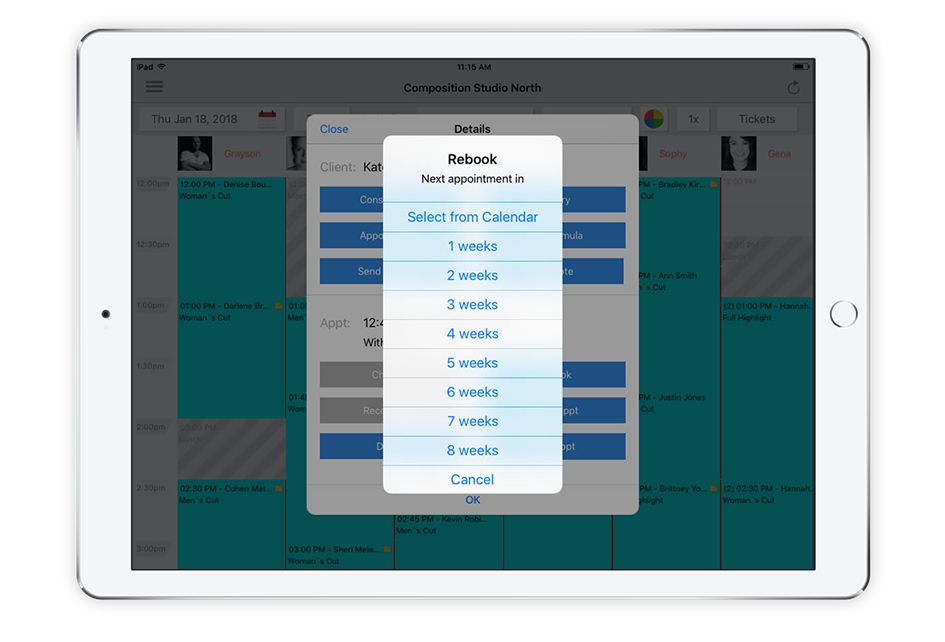 This salon management software is a helping hand for all those people who want to automate salon business activities using Internet-enabled mobile devices. It comes with useful features to manage online booking, POS, communication, reporting, & multi-location salon business operation. This software allows you to manage the daily business activities of salon and business with check-in alerts, booking management, and calendar view. Based on your specific needs, you can add location and integrate POS into it. Prompt client check-in notifications, formulas and custom notes, client purchase history, real-time statistics and analytics, full staff directory, etc, are some features that make it more useful for salon business owners.
5. SNB SPA & Salon Management Software
SNB SPA & Salon Management Software is a real pal for hairstylists and professional beauticians. Its promising Point of Sale (POS) and scheduling services allows individuals to offer appointment-based service to their customers. They can use it on different mobile devices and book appointments with customers, generate business reports, manage employees, track the management of finances & automate different activities of salon and spa business.
This salon software is based on cloud servers. So, it automatically captures the customer's data and keeps them safe from unauthorised access. It automatically prepares discounts and loyalty points for customers based on their interaction with your brand. It saves your lots of time & enables you to focus more on core business activities to take the salon and spa business to a new level in an easy way.
6. SalonScale
Client Management is a tough task for salon and business organisations with a large customer base. They can use the SalonScale to book online appointments with customers and serve a large number of customers. It's email and SMS reminders keep customers informed about each and every activity that is taking place in the salon or spa centre. This salon management software can be used to automate salon business activities and increase the overall ROI with little investment. It also allows you to track the progress of different business activities & make necessary improvements to increase the overall output greatly.
7. Neko
It is a handy salon management software for all salon and spa business owners. You can use it on all Internet-enabled devices. Its various features, such as MS & email booking reminders, online appointment, real-time reporting, automatic data storage, etc. This salon software facilitates instant communication between clients and customers and enables you to manage marketing campaigns, survey messages, automatic welcome messages and birthday messaging, etc, in an easy way. Its database makes it a better customer relationship management tool, allowing you to run loyalty programs easily & effortlessly.
8. FlexyBeauty


FlexyBeauty is an easy-to-use salon management software with POS capabilities. Spas, hairdressers, and beauty salons can use it for online booking, appointment management, payment processing and automate different activities of the salon and spa business. The management of funds, sales, cash, turnover, discounts, payment types, prepayments, product stock, etc, becomes a lot easier when you use this salon management software.
It facilitates Barcode scanning which helps you to create accurate invoices for goods and services and generate more revenues for your company. The software automatically creates discounts and loyalty benefits for customers depending on their interaction with your brand. You can integrate this salon software with the site's Facebook page and generate leads and sales from there. The careful use of this salon management software increases the business volume manifold in a few days.
Final Remarks
The automation in salon and spa business is a reality now. It helps salon and spa business owners to serve a large number of customers and ensure their 100% satisfaction. You can pick your favourite salon management software from here & make tremendous progress in the business in quick time. Best of Luck!
Julia Ching is associated with Salonist – Hair Salon Scheduling
Software, as a Content Writer. She manages all content management projects
and is keenly interested in writing technology, CRM software and Business
Software related topics.