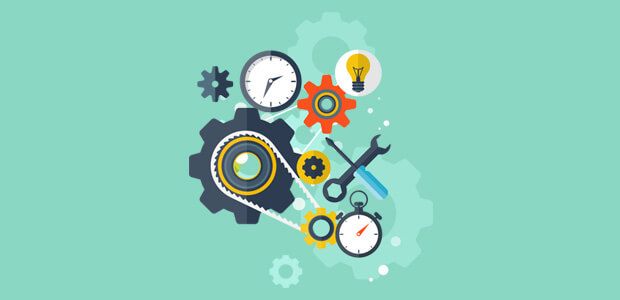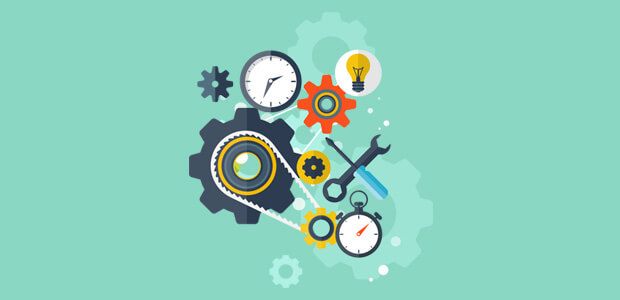 When it comes to content marketing, it takes a lot of resources to cover all your bases – from strategizing, to creating the content, to promoting and sharing it.
Much of content marketing success comes down to having the right people on your team and developing a solid strategy for creating content and using it to promote your brand.
But there are also dozens of tools available that, when used correctly, make the process much simpler for everyone involved.
With hundreds of tools and plugins all vying for your attention as a content marketer, it can be hard to narrow the field down to the handful that you'll find most useful.
Luckily, we've done the homework for you – and assembled a small collection of the all-around best content marketing tools out there.
WordPress
Before you even think about creating content, you have to have somewhere to put it.
And while there are plenty of content management and web-building platforms out there, we feel WordPress is the most popular for a very simple reason: It's the best, all around.
WordPress is many things all at once. It's beginner-friendly, but complex enough that you can implement more and more involved designs as you go.
It's functional out of the gate, but it also interfaces with hundreds of useful plugins for everything from adding attributes to your site to optimizing your content.
Basing your decisions on what other people are doing isn't always the best call – but in this case, there are a lot of reasons to like WordPress as the most solid option for hosting your content.
Google Docs
When creating content, chances are you'll need multiple people to have access to it all at once.
Maybe one person's good at writing, another is good at integrating SEO best practices, someone else needs to proofread, and yet another team member adds in visual elements.
Whatever the case, nothing beats Google Docs for collaborative efficiency. Sure, there are more comprehensive team-management tools that enable you to assign and delegate tasks and manage projects.
But for jumping right in to the creation process, Google Docs is both highly accessible – available across just about any platform or device – and highly functional.
(And surprise, surprise: If you're on WordPress, there are plugins that allow you to upload content straight from Google Docs to your website.)
Piktochart
Not all of your content will be text-based – indeed, infographics are a highly popular medium for content marketers due to their incredible shareability.
So if you're looking to create an infographic as a helpful resource tied to your brand, look no further than Piktochart to get started.
This tool is a huge boost to your visual content marketing strategy, lending you a variety of templates and charts – as well as attractive color schemes – to put together beautiful, professional-looking infographics.
Piktochart offers a free trial along with relatively inexpensive pricing options if you like what you're seeing.
Headline Analyzer
Are your headlines doing all they can for your content?
It might not be an aspect of your blog posts that you've thought about before, but plenty of potential readers decide whether or not to click through to an article based on its headline alone.
There are several headline analysis tools out there, but CoSchedule's Headline Analyzer is the most straightforward, provides actionable feedback, and is legitimately free.
This nifty tool lets you plug in your headline and spits out a score based on metrics including length, structure, readability, word choice, and more.
It helps you get the most out of your headlines every time, further optimizing your content for readers and for web crawlers.
Yoast
You've heard of Yoast. Like WordPress, it's simply the best at what it does – and I don't know a single content marketer who doesn't use Yoast to optimize their content.
Why? It's an all-in-one SEO-boosting plugin that covers pretty much all the bases when it comes to making your content as SEO-friendly as possible.
It helps you optimize for your target keywords, and it offers feedback based on how well you've done in catering to other SEO metrics – such as where your keywords show up, how many internal and outbound links you've used, and the quality of your image alt attributes.
Year in and year out, the most highly recommended SEO plugin or tool is Yoast – and if you add only one tool to your toolbox from this list, make it this.
BuzzSumo
Creating quality content is one thing – creating the right content is something else entirely.
If you want your content marketing strategy to be as successful as possible, you need to research and account for current trends.
BuzzSumo is just the tool for providing that information.
It provides all kinds of data on shares, engagements, and mentions, allowing you to analyze what content is performing the best for any topic at a given moment.
Besides shares and backlinks for pieces of content, BuzzSumo also provides influencer reports that both show who influencers are in a given niche and what kinds of content they share.
Overall, it's a solid multipurpose marketing research tool that any content marketer should consider using.
Ahrefs
Keywords are the bread and butter of every content and SEO strategy, and you want the best tool for conducting research on high-value keywords to target.
For many, Ahrefs is that tool. It tracks rankings for keywords you're using, and it can also provide insight into the activity of your competition – enabling you to identify places where you could potentially outrank key competitors in your industry.
It's full of useful features, including a comprehensive site analyzer and a "top pages" report that shows you the most valuable pages on any given website.
All of the information Ahrefs provides is indispensable – and it's an excellent tool for improving your content marketing strategy by leaps and bounds.
Buffer
When it comes time to promote your content, your social media strategy is going to play an integral role in how successful you are.
That's where a tool like Buffer comes in handy.
It's a multiplatform social media scheduling tool, meaning you can set up a social media posting calendar ahead of time and make sure your content is hitting channels like Facebook, Twitter, and Instagram at the most optimal time for your audience.
And to make sure you're posting at the right times, Buffer also offers analytics for you to track the performance of your social media content, giving you the necessary insight to adjust your strategy as necessary.
Conclusion
These content marketing tools are just a handful of the hundreds available to every marketing team today.
But deciding which ones to use often comes down to identifying your particular weak points – whether that's your social media presence, SEO, lack of visual content, or anything else.
While plenty more tools exist, each of these is one of the absolute best at what they do – and you integrating any of them into your content marketing strategy is sure to improve your results.
Benjamin H is a marketing strategist and writer. He enjoys growing companies online using advanced marketing strategies. His hobbies include reading, writing, and watching documentaries.www.pushtocart.com