A business card is one of the mediums for branding, that you use at a personal level. This is why business cards have not lost its importance even though our daily work or business has mostly moved online. How esteemed you are or your business is usually judged through the design and quality of your business card. Your collaborators or clients are going to have the first impression of your business through your business card. Therefore, a large share of your business prospects is influenced by your business card design.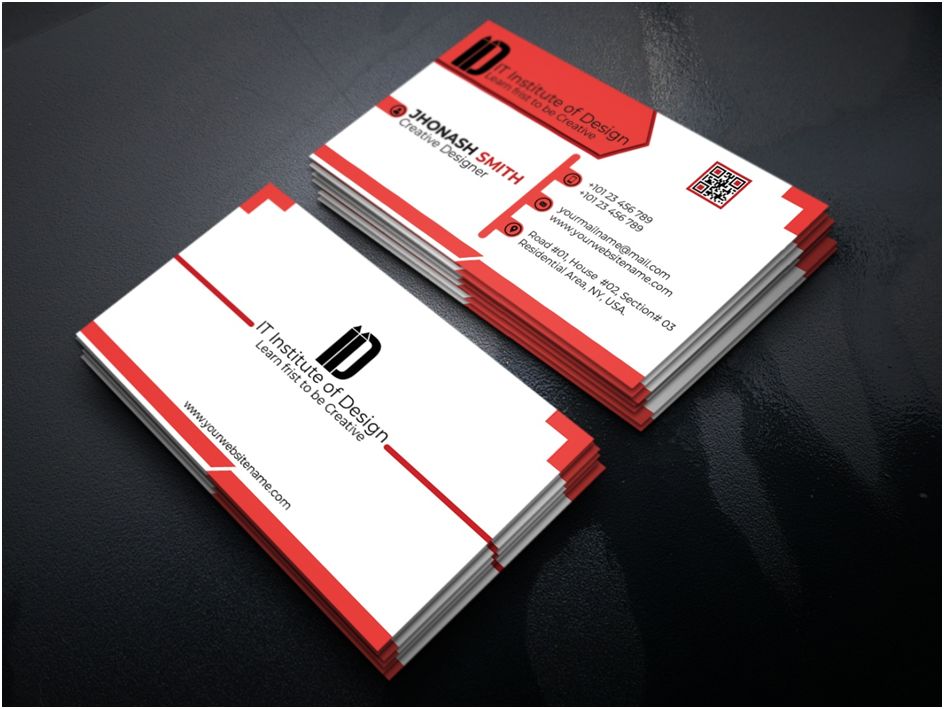 It is not that only the bigger companies can have business cards. Even medium and small businesses have business cards. Considering the current scenario of business and professionalism, even individuals have their own business cards. Today, getting business cards printed is completely a hassle-free process using a card maker tool. Design business cards by yourself and order for printing. Else, you can hire a designer for professional business cards.
Whether you design your business card by yourself or you hire a designer to get your card designed, there are few things about business cards that you must remember. These will help you design the most effective and most impressive business cards.
Stick to the Basics
It may sound very obvious. But it, as a matter of fact, is the most important factor. No matter how creative and out of the box your business card may be, you have to keep in mind that it is ultimately supposed to be a piece of printer paper (or any other material). So, follow the basic rules. The key copy lines have to be minimum 5mm inside the edge. You should use a 300dpi image file for the best result. Create content carefully to maintain readability.
Mind the Space
If you have to design professional business cards, you should design the card keeping in mind the size. The ideal size of a business card should be 55mm x 85mm, though it varies from country to country. Wondering if you have the scope to be creative, given the tiny space? Of course, you can be. Even though space is small, the scope is enormous. While you have the freedom to be creative, you also have to include the critical information that a professional business card must have – name, email ID, phone number, social handles, etc. You can choose styles for designing the card.
Avoid common mistakes
To design the best design cards, you must be aware of the common errors that designers often make. Be sure about the bleed related information. Though it is commonly 3mm, it is sometimes 5mm as well. So, you have to make sure which particular bleed size you will go ahead with. You also have to avoid the concept of broad and prominent borders on business cards. That looks really immature. Another reason for avoiding borders is that if the printed car is not cut with perfect alignment, the border will look disproportionate.
Finishing Touches Matter
The best business cards always come with an awesome finishing touch, which make them stand out from the crowd. If you want special finishing to your business card designs, you may have to spend a little more than you usually may have to. Use of foil blocking, spot-UV and metallic inks will come at significant cost. However these special print finishes make your business cards look perfect.
Think beyond the Piece of Paper
Stop restricting your idea of a business card to a rectangular piece of paper that contains names and addresses and contact numbers. You can die-cut them according to your choice, depending upon the space left in the card and the theme of your business or profession. For instance, instead of sharp corners you can try to round them off. You can actually play with the shape of the card.
Try Out of the Box
Have you ever thought that card stock may not be the only option for the material of your business card, though it seems to be the most cost-effective choice? You have the option to try other materials for your business card. When you choose unique designs, they may look better with unique materials like transparent plastics, metals, wood, slate, etc. The material should be chosen keeping in mind that the business card must be portable and can be kept in pockets or purse or cardholders. Given this factor, you have lots of scopes to be creative with your business card design.
Don't Forget Utility
If you make your business card just a piece of paper carrying some information that may or may not be relevant for one person, it will most probably find its space in the heaps of not so necessary papers. So, make your business card useful, so that the person whom you give the card to can use it for some purpose.
If you check some of the most unique and iconic business card designs, you will see that their designs incorporate function as well as form. This is what makes sure that it is going to survive longer than other common business cards. For instance, if you design your business card in a way that it can be used as a holder or a hair chip or may be turned into something like a miniature chair or a showpiece, it will not lost its importance.
Bring the Feel of Involvement
When you play with your creativity on your business card design, you must make sure that it gives a touch of involvement. The person who holds your card should feel related to the message you try to convey through your business card. It may be the design or using a quote or use of an image. The personal touch will establish a personal connection.
Use Old Cards
Are you one of those who do not like following a trend? In that case, you can go back to the old style of business cards. The antic touch will actually make your business card unique, stylish and meaningful. If you search on the web, you will find many such business card designs that are based on the old style of business cards. You can also try old stickers or illustrations or your signature (as it would have looked if signed with a pen).
Recheck Business Card Design
It is always necessary to recheck the business card design. You have to keep in mind that there should be absolutely no mistake. Once it is printed, there is no scope for making corrections. If there is a mistake on the business card, you practically cannot use it.
So, Get Your Business Card Designed
If you are a designer and are working on business cards, you have already known what factors to keep in mind. If you need a professional business card, you can find professional designers on platforms like Designhill. You can either choose from the rated and ranked designers. Else, you can create a contest in which designers will share their designs. In case you like one, pick it for yourself.
Campbell Joef is a graphic designer and blogger associated with Designhill.com (http://www.designhill.com/) , a custom designs marketplace, I generally write on topics custom clothing, concerning design, ecommerce, start-ups, small business.