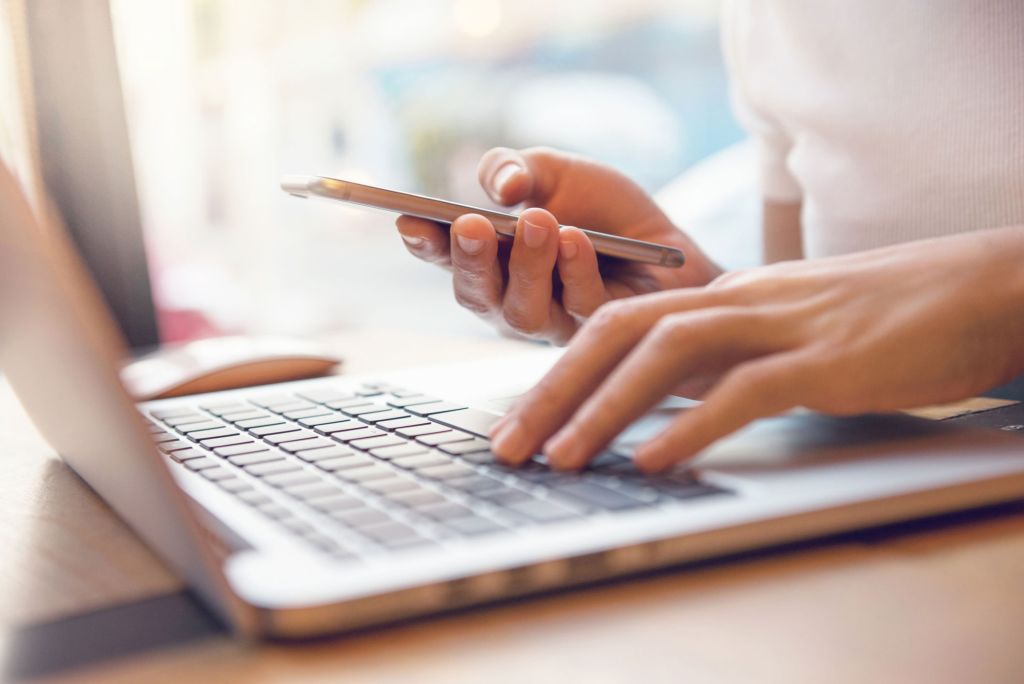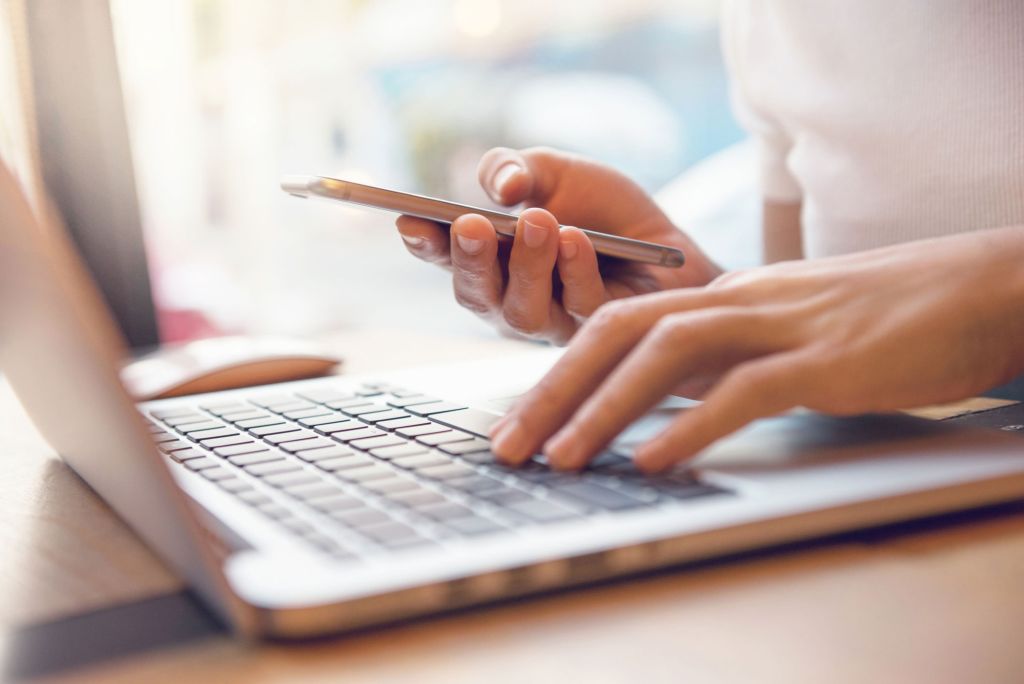 Every business relies on customers' and keeping them satisfied is a must. When it comes to appointments, most of the businesses fail to be intact as it takes a lot of effort to manage the customers in between the daily chaos.  Planning, according to their schedules, becomes a complex task, though.  Things become more difficult when you have to schedule in the emergency bookings,  short notice, or rescheduling the customers.
It is known that booking and scheduling is an essential element in every business.   For thriving in business, it is essential to schedule the tasks, facilities, and events appropriately.    It is vital to fix schedules according to the availability of the without some crashing.    There is a need to make stringent schedules to save customers and their timings.
And, if till now, you are involved in the traditional methods of managing your business, then surely you will be left behind.    The world is moving out of it and so, you should.  They are omitting the traditional ways such as phone tags, emails to schedule appointments and are moving towards the management software to make the process seamless and effortless.
The management software is nowadays, making their presence noticed with the exceptional features it amalgamates.  They have become the critical tool for growing the customer base, managing the appointments and obviously for increasing the profits.  There are several booking software in the market, and all have different feature sets and price plans and are flexible for various business outlines.
According to the statistics,
Why should one spend in appointment scheduling software?
This  Online Appointment Scheduling software has given us a number of reasons to choose it above all.  It gives your business a boost to the sales process by permitting the prospects to book the appointments when convenient.
Also, it makes it manageable for the customers to schedule appointments by excluding the redundant to-and-fro emails, phone calls, etc.  In addition, the management software can be synchronized to the calendar and send the notifications for the appointments to make the process easy.
The aim of appointment booking software lies not in scheduling appointments, but it also promotes other major business prospects, such as, enhancing efficiency, improving customer loyalty, increasing profit by securing the revenue losses from no-shows.
What is an appointment booking software?
Aims lie in permitting the customers to schedule, reschedule or cancel the appointment, emails from the web interface or from an integrated social media page.   It is also termed as an Appointment scheduling software or online booking software.
It allows the customers to book the appointments easily as per their favored time without any issue of overlapping the appointments and losing the worthy resource hours.  The solution eradicates the issues encountered in telephone-based booking, preserves the working hours, staff member handling customer service, offers an optimized appointment calendar and results in raising in the market growth.
After comprehending the brief about appointment booking software, it becomes essential to get one. But, there are enormous software in the market that makes it challenging to choose the one. Hence, we are here to give you the best from our research so that you can choose the one that fits perfectly in your needs. So, let's get started without any further delay.
15 best appointment booking software
Appointeze is by far the best appointment booking software. It is meant to assist the companies of all sizes (small, medium and large).   This solution offers end to end services for the web app.  Appointeze is a simple, yet effective and powerful software that helps the companies to boost and manage their businesses.
With this, you can book appointments online and make the customers book appointments in a hassle-free way.  It is fully-featured scheduling software that assists businesses to save money, time and in the end, delivers the best service.  Check out its significant features below:
It enables businesses to handle the processes, convert and maintain the leads effortlessly. Following this, you can easily optimize the resources and give a boost to growth.
Appointeze incorporates efficient follow-ups, email marketing campaigns, and automated text reminders, to make the customers coming back to you.
The customers can book appointments from the calendar itself.
It is easy to check the appointment scheduling history, purchase history, and personal details.
Appointeze is designed especially for the events/class requirements. It lets you manage one to one group classes and restrict the caps for every event.
Tracking the received and leftover payments are also seamless. Following this, you can send the notification to the customers to pay accordingly.
With the monthly and yearly package membership, you can offer discounts, vouchers, and coupons to the customers. Practicing this, you can enhance your business strategy and get more leads in return.
The customers can schedule and track appointments on tablets, browsers, outlook, and phone.
Creating reporting is also flexible from the custom dashboard to track critical tasks.
It is a cloud-based appointment scheduling software.  It allows businesses to manage appointments online 24X7.  Acuity customizes the offerings and availability, enable the customers to schedule and pay right from the website or from integrated social media channels.
It has the responsive scheduling page that implies that the customers can book the appointments from the tablet, desktop or from any phone.   It provides APIs and combines with third-party applications such as Freshbooks, QuickBooks, Google Analytics, WordPress and Mailchimp.
Key features
Automated Scheduling
Appointment Reminders
Calendar Sync
Group Scheduling
Mobile Access
Client Database
Multi-Location
Online Payments
Online Booking
Room Booking Management
Recurring Appointments
This online scheduling software is employed by several businesses to manage their booking and scheduling procedures. It gives a solution to all the businesses to accept bookings in a timely manner. Simplybook.me offers services to gyms, spas, restaurants, counselors, financial advisers, universities, etc.
This software offers customization, that caters you to integrate the booking system like an iFrame, integrating the booking button to the facebook page or to a booking button.
Key features
Appointment management
Around 50 Custom features
Automated scheduling
Client database
Customizable branding and service catalog
Email / SMS invitations and reminders
Gift Cards and Coupons
Google Calendar sync
HIPAA compliance
Multi-location
POS system
Recurring appointments
Sales reporting
Sell products upon booking
Social promotion system
SuperSaaS is the leading solution for your business requirements with unmatched customizability and flexibility.   It lets you amend the layout as per your preferences and needs and the white label the interface to eradicate the references to SuperSaaS.
This solution also has the marketing and sales tool with which you can attract more customers to your door.   It also allows the customers to give the review/feedback that would be beneficial for you to enhance the services.   The best part is that it provides the customers to connect several schedules.
Key features
Build your own pricing rules as per specific conditions
Attendance Management
Share your schedule for easy bookings
Authorize Super Users for particular schedules
Automatic SMS/email notifications
Calendar Management & Embedding Option (Infinite Schedules)
Automatic 2-Way Calendar sync with Google
Create unlimited custom forms
Credit Card Payment Processing
Accept electronic payments
Multiple User Accounts
Free integrated payment processing & credit options
Supports 31 languages, 200 currencies and all time zones
Automated Billing Option
Reporting & statistics for your schedule
Track & explain customer activity according to your schedule
It is a cloud-based solution for Spas, Fitness and Salon businesses. Vagaro permits businesses to schedule their appointments and handle different roles. This software allows an integrated solution for managing the bookings, customer database, inventory and payroll management.
The spa owners and customers can run the relationship smoothly with Vagaro. The businesses only have to register, develop a profile,  market their brands and make the appointments.
Key features
Appointment Scheduling
Client Management
Email Marketing
Employee Management
Gift Card Management
Inventory Management
Loyalty Program
Multi-Location
Payroll & Commissions
Point of Sale (POS)
Recurring Appointments
Reminders
Social Marketing
This CRM software offers a platform to manage and track the communication with the eminent partners, customers, and other essential contacts. It offers you a centralized platform for the tasks, projects, contacts, files, etc.
The customer can use this platform merely by registering. It also amalgamates the Activity streamline that lets you track the tasks efficiently to check the progress. Using the sales dashboard, checking the deals they have acquired and the invoiced customers.
Key features
Contact Manager
Case Management
CRM & Sales Dashboards
CRM Analytics
Developer API
Customer Support
Email Marketing / SMS Marketing
Document Management
Invoice
Email Templates
Lead Generation
Marketing Analysis and Automation
Gigabook is a beneficial appointment booking app with numerous choices for businesses that have distinct needs. The online appointment scheduling platform assists businesses to book customers for activities, send notifications and accept payments from reliable payment gateways.
It proffers appointment bookings quick and simple by mixing the exclusive features into one platform. The software not only offers users the possibility to control their services, schedules, and group pursuits, but also allows them to receive online payments and send notifications to their customers.
Key features
Online Booking
Mobile Access
Online payments
Appointment Reminders
Group Scheduling
Room Booking Management
Calendar Sync
It is a manageable, easily accessible, and compelling scheduling software.  Calendly intends to preserve time, boost sales, and enhance service quality. The customers only need to make their availability preference, share the link with colleagues or friends and allow them to choose a suitable time.
It will be added automatically to the calendar. This software encompasses an automated notification system that informs regarding the re-scheduled meetings. Calendly also combines with Google and Office 365, providing automatic updates to the customers' calendars.
Key features
Alerts/Notifications
Appointment Scheduling
Automated Scheduling
Group Scheduling
Resource Scheduling
Real-time Scheduling
It is a cloud-based salon management software that assists the salon owners to handle their daily chaos effectively.  The significant features contributed by Salonist involve appointment scheduling, staff management, and consumer records management.
As a secure and lightweight, this software has a user-friendly and easily accessible user interface. It streamlines business management for spa and salon owners and increases productivity to a great extent.
Key features
Online booking
Inventory management
Reports and Analytics
POS
Customer management
Reward and Loyalty programs
Marketing automation
Location/Branch management
Customize mobile app
Item/product management
10to8 is an excellent cloud appointment software that lessens no-shows and improves the accuracy of your interaction with customers to assure comfortable appointments. This software increases your customer reach with instinctive features.  10to8 gives customers a customized booking website where they can schedule their appointments, pay for services and events and access the existing bookings.
It has a 2-way calendar sync with the leading calendar apps that will relieve your business with double-bookings.  It also eliminates the cumbersome situation where two customers book appointments at a similar time.
Key features
Attendance management
Asset Management
Case and Document Management
Email Marketing / SMS Marketing
Employee Self Service Management
Expense Management
Expense Tracking
Fee Management
Hostel Management
HR & Payroll
Inventory Management
Payroll Management
Appointy is a powerful online scheduling software for small and medium-sized businesses.  The industries where it is used are;  medicine, health, government, fitness, and education. It has an efficient, convenient customer platform.
Appointy has the administrative features that everyone looks in the scheduling software.  From the custom tab, you can convert your Facebook page in the booking platform.  It lets you insert the app on your website and change visitors into leads. The channels can be managed with ease without any technical expertise.
Key features
Alerts/Notifications
Appointment Scheduling
Automated Scheduling
Class Scheduling
Facility Scheduling
Employee Scheduling
Multi-Location
Resource Scheduling
Group Scheduling
Real-time Scheduling
It is a versatile online scheduling and resource management software for small, medium and large enterprises. Timify applications enable your customers to schedule the appointments from the website, facebook page, or the Timify mobile app.
It also renders desktop & mobile apps, online calendars, business management, customer management, group bookings, and online payments, etc. This solution possesses all the tools a business needs to operate its daily operations effectively.
Key features
Multi-Location
Online Booking
Client database
Online payments
Mobile Access
Automated Scheduling
Recurring Appointments
Calendar Sync
Appointment Reminders
Group Scheduling
Room Booking Management
It is booking software that empowers customer bookings right from the calendar and integrates easily with iCloud Calendar and Google. YouCanBook.me permits customers to schedule an appointment as per their convenience.
They can get notifications automatically when the customer secures the booking and that instantly pop-up into the calendar.  YouCanBook.me allows them to reschedule their appointments that will get updated automatically in the calendar.
Key features
Group Scheduling
Mobile Access
Multi-Location
Online Booking
Online Payments
Appointment Reminders
Automated Scheduling
Calendar Sync
This is a Cloud-based appointment scheduling software best for all business sizes. It is deeply commended because of its capability in scheduling, online booking,  engagements, payments, and automation as well.
Its customers consider it as reliable software as it assists in bringing customers and converting them into leads. It provides a broad set of administrative features and is entirely user-friendly on your customer- side.
Key features
Appointment Reminders
Automated Scheduling
Online Booking
Online Payments
Recurring Appointments
Group Scheduling
Calendar Sync
It is a cloud-based appointment management software that permits the businesses to handle appointments, bookings, produce leads and receive payments conveniently. Square Appointments fill the requirements of every business size in different service industries.
Furthermore, the online scheduling software enables customers to secure pre-payments for their appointments. The customers can analyze their calendars from a suitable mobile device and manage their schedules accordingly. It has a POS that comes with payment processing and online scheduling. Practicing this, you can handle your entire business from one place.
Key features
Online booking
Accounting software integration
Interactive appointment calendar
Customer email reminders
Automatic notifications
Customer history
Electronic payments
Staff management
Calendar sync with Google
Signature capture
Multi-location
The mobile app presents real-time scheduling access on iPhone
Built-in POS
Real-time notifications
Permission management
Google Calendar Integration
Transaction history/Customer appointment
Square & mobile dashboard
Online appointment scheduling
Text message alerts
Customer loyalty program
24/7 online booking for clients
Inventory management
Wrapping Up
Here, in this article, we have mentioned the best booking management software. Now, it is up to you to choose the one solution that can give your business the heights you have imagined. Experience the magic it can bring to your business. But Choose wisely!!
Hopefully, you liked this article. If there is anything that we have missed, then let us know in the comment section below. And, if there is any other booking software that we have missed explaining and do share it. Queries and suggestions are welcome. Thanks for reading!!
Yi Ling Chen is associated with AppointEze, an Appointment management software for all types of industries. She assists business owners on how to grow their business through fully featured software.