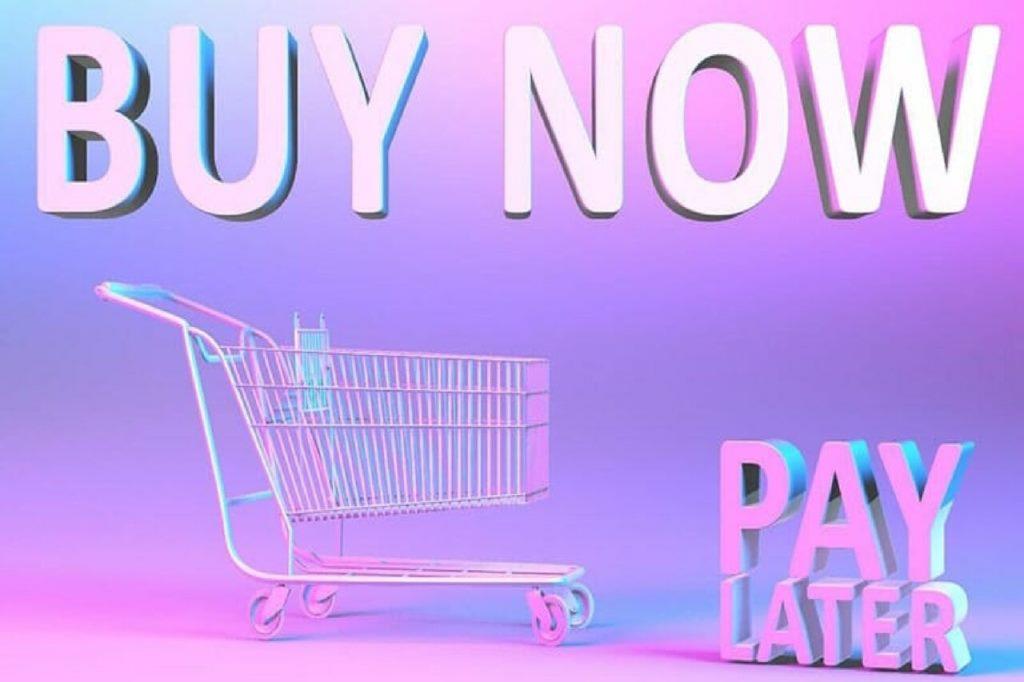 Processes that were formerly deemed standard when establishing an online shop are changing as e-commerce evolves. Younger generations are joining the purchasing market, bringing with them their own wishes and expectations for how internet shops may help them. One of these expectations is a change away from the current "pay at checkout" paradigm and toward more flexible payment choices.
Online retailers now accept a range of payment methods, such as MasterCard, Visa, and digital wallets, making it easier for customers to purchase items swiftly.
The 'Buy Now, Pay Later' option is a new form of payment escape option that is gaining favor with consumers.
What does it mean to "Buy Now, Pay Later"?
The name speaks for itself. Customers who use the "Buy now, pay later" option can purchase a product and have it delivered while postponing payment until later.
Customers may buy a product, have it delivered, and pay over time by using the Buy Now, Pay Later option. Installment payments are frequently done over a period of two, four, six, or twelve months until the order's whole value is paid off. The length of time for the installments is totally up to the merchant.
This means that the e-commerce company will continue to be paid in full through a financing company arrangement. It's a win-win situation for both the buyer and e-commerce companies because they will both get paid right away while still having the option to pay over time.
The emergence of "Buy Now, Pay Later"
Consumers, particularly millennials and Gen Z, are concerned about the debt that arises with credit card use. Customers are more likely to take on extra debt in an uncertain economic situation. Issuers, on the other hand, are decreasing limits or canceling cards entirely. With so much worry about the future of people's thoughts, the buy now, pay later services to stand gain from it.
The buy now, pay later option also reflect the buying patterns of young customers, who are more inclined to buy a variety of things, check them at home, and return the ones they do not like. Buy now, pay later electronics are the most popular products purchased through online stores.
The fact that Buy Now, Pay Later alternatives make credit more available to clients is the fundamental reason for their popularity. Unlike credit cards, which need a lot of information and a thorough credit check, Buy Now, Pay Later services only require an email address, the consumer's name, shipping address, and date of birth
When you use a Buy Now, Pay Later method, returning a product is often easier and less unpleasant.
Let's say your eCommerce website uses a third-party service like PayPal Credit to allow customers to buy now and pay later. When a buyer selects this option, they are opting to buy a product over time rather than in whole. In these cases, your firm still receives the sale revenues from PayPal upfront, making this scenario similar to a payment done by credit card from the standpoint of your eCommerce company.
Companies like Klarna, Affirm, Paypal, and Afterpay, are now the market leaders. Split payments, often known as "Pay in 4", are the most prevalent buy now, pay later service. Split payments are a charge that is divided into four installments with little to no interest rates and simply a light credit check.
Installment loans are another often recorded service, where the cost of the product is likely to be higher and the payback schedule is likely to be longer. This sort of payment entails interest charges as well as a light credit check. However, when compared to more standard lines of credit, these installment loans are usually more easily granted.
Reasons why Ecommerece retailers should offer a Buy Now, Pay Later option are as follows:
1. A Less Expensive Financing Solution.
As an alternative to standard credit cards, the buy now, pay later option offers a more reasonable option—as long as the consumer can satisfy all of the payment provider's deadlines. Buy now, pay later approval procedure for consumers is often less stringent, requiring simply a light credit check. Furthermore, the buy now, pay later option usually has no costs and no interest.
2. Convenient and Flexible Payment Option
Customers who are concerned about having to pay more money up ahead than they want might use the buy now, pay later option as a handy substitute to other payment methods. Instant approval reduces friction in the buying process.
Not only are the buy now, pay later platforms more accessible than credit cards, but their integration with major shops makes them a user-friendly alternative for customers.
While the user still makes the payment through a separate BNPL site, the option to have a digital experience helps customers to have a consistent payment experience across their digital experiences with a business.
However, the biggest benefit is the option to purchase things in advance for certain holidays or occasions instead of waiting until they are able to pay in full, assuring prompt delivery and reducing the risk of forgetting to order later.
3. Using Buy Now, Pay Later, you may attract more customers.
Allowing customers to use the purchase now, pay later option can assist online retailers to attract not just those who are looking to buy their products, but also those who cannot pay the whole amount right away. This usually happens if no further money is required. It is gaining popularity as a credit card substitute.
Customers that exhibit loyalty by shopping from the same merchant on a regular basis do so not just because the retailer meets their requirements, but also because it shows them that they are respected. The eCommerce retailers may develop trust and show that you respect their company by meeting clients in the middle of their payments. Customers that feel this way are more inclined to return, resulting in higher Customer Lifetime Values.
4. Use Buy Now, Pay Later as a method to establish trust
Many items used to be practically impossible to obtain a trial period for, but the 'Buy Now, Pay Later' option now makes it accessible in many circumstances. Customers can use a buy now, pay later option to test out the items offered by eCommerce companies without committing to a purchase.
If customers enjoy the goods, they can make the payment as usual. If they do not like it, they can return the product without fear of not getting a full refund because they have not spent much, if anything at all.
Customers that are aware of this option on an eCommerce shop and appreciate the seamless quality of the customer experience are more likely to make repeat purchases.
To strengthen their relationship with their clients, internet retailers could employ the buy now, pay later option. After getting to know and enjoy an online store, customers come to trust it. They will stick around and eventually return to buy more after they have developed confidence.
5. Increment in Sales using Buy Now, Pay Later
Allowing clients to pay overtime may entice them to make a purchase. Customers don't even need money in their bank accounts to buy the items.
People are frequently willing to buy items emotionally and mentally, but the customers are unable to do so financially. If they allow clients to buy now and pay later, eCommerce companies may convert more website visitors into paying customers. They just need to know they will be able to pay for the purchased products in the coming weeks.
The price of a product is no longer a big impediment and definite conclusion to a customer's purchasing journey since the buy now, pay later option offers financing solutions that address the issue of affordability. Customers will be able to make a purchase decision earlier in their products and services exploration journey, potentially leading to increased motivation and willingness to buy, thus increasing revenue for retailers.
If the items are more expensive, conversion rates can skyrocket, as buyers may be more willing to buy something more expensive that they would not have otherwise if they can divide the payment into smaller chunks.
6. Use Buy Now, Pay Later to reduce cart abandonment.
When making an online purchase, people frequently add items to their cart, look at the price, and then abandon the transaction because the payment options provided do not meet their needs.
Additional expenditures, such as delivery fees, often discourage customers from purchasing. The buy-now, pay-later option can be used to overcome this difficulty.
Customers must get all of the required information upfronts in order to feel comfortable making a purchase at an eCommerce site. Giving customers confidence that their money is worth it by buying the product and being clear about what they can expect when they check out will help boost customer satisfaction.
7. Use Buy Now, Pay Later to provide customers with a financial solution.
For many people, the "buy now, pay later" option is a far more cost-effective financing alternative than credit cards. Along with this, they are typically far safer than credit cards, which have very high-interest rates, or loans, which may lead to debt spirals.
Consumers who rely on loans and credit cards to make purchases may be hesitant to do so or may find themselves in a financial situation that inhibits them from being repeat customers.
8. Using Buy Now, Pay Later, your ECommerce business can stay competitive.
If your competitors, other online retailers, and companies haven't yet included a buy now, pay later option to their checkout, chances are they will soon.
If you have not already, you should integrate the buy now, pay later option to your eCommerce website to stay competitive with other retailers.
It may be costly for your eCommerce business to be not at the top in the increasingly digital realm of the internet market.
In the End
The buy now, pay later furniture, electronics, and equipment have gained popularity among consumers.
The buy now, pay later option has been added to the checkout pages of many online shops and businesses. The outcome has been quite excellent; sales have soared, as has the number of people purchasing products.
Including Buy Now, Pay Later as a payment option in an eCommerce store's payment choices may be quite advantageous. Offering this choice demonstrates your willingness to fulfill your clients' demands, which may lead to more repeat business.
Aline Huseby is a Sales & Marketing Manager at ChargeAfter. She would like to share content on Finance Industry like Point of Sales financing, Buy now Pay later, consumer financing & Ecommerce financing for valuable reader.