On-demand apps are a boon of today's modern technology. On-demand applications are a choice of all industry domains these days. End-users, small businesses, as well as big organizations across the globe, are moving towards on-demand applications to leverage the power of these apps and grab the big benefits, additionally to take the functional advantages.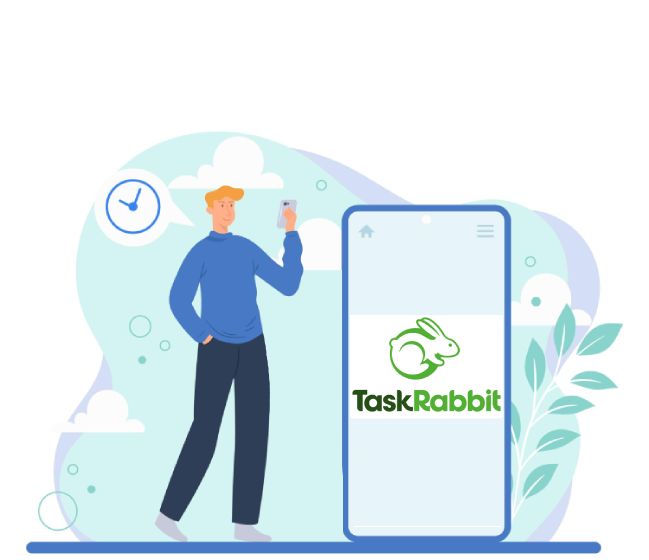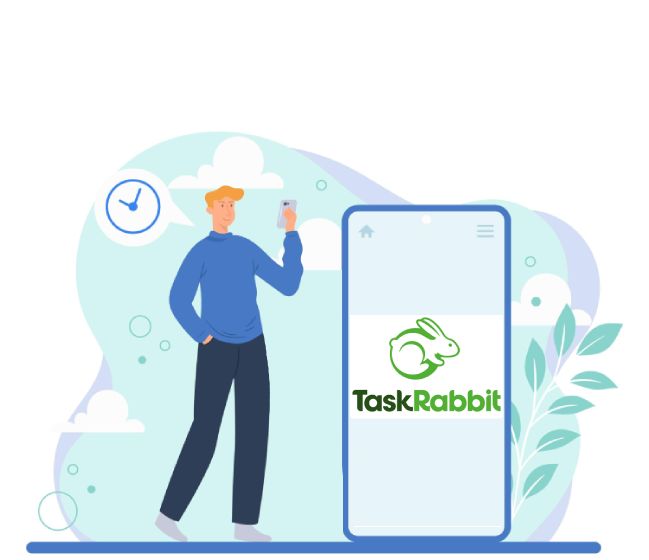 These apps are like a blessing for the businesses planning to increase their revenue. Sectors that connect people and directing for the on-demand economy also prefer these apps and accepting their roles and importance in the modern era. For example, on-demand hospitality, medicine delivery, grocery delivery and others have been impacting the future of the on-demand economy and our everyday life with the use of widely used brands Streem, TaskRabbit and more.
So what is TaskRabbit?
TaskRabbit is termed as an online marketplace, via which the people can find out proper assistance for them in the nearby or local vicinity. People use such type of marketplace for completing their multiple routine tasks such as carpet cleaning, gardening, plumbing service, cleaning, electrical repair, etc. So, this enables with an initial or moderate platform between a customer and service provider.
This saves time and money both. Moreover, it also allows people to outsource the said inquiry or service need to other people offering the same service. The main motto is to assist the people in need; therefore they can make their daily life easier and make money.
What are the modules that an app-like TaskRabbit must-have?
On-demand apps basically have two different parts. One part is used by the customers or task posters and the second part is used by service providers.
In simple terms, task posters are those people who are seeking any type of help or service and using the web to complete their need. Also, we can say them they are the customers who create the demand for any service and pay the prices to the service providers or task takers.
While Taskers or service providers are those people who fulfil the needs of customers or task posters on the app. These Taskers can be freelancers, individuals or an agency as well. They provide the service as per customer's demand and get paid for that.
There are other sections as well that are used to manage the action events, communication resources, time of service delivery and others. It helps both the parties effectively and dynamically communicates to offer the best service within time. These sub-sections segments are like payment options, user profile, service coupons for discounts and offers, advance search to offer fast results, notifications, support chat and many more components.
Now we are aware of the components and modules that an on-demand app must contain. So, now start its development.
Let's start the journey to know how to develop an on-demand app like TaskRabbit.
If you are planning to develop an app like TaskRabbit then we are going to help you to know the required steps to build a TaskRabbit clone app. You should be aware that such types of apps always have 3 different sections are as follows:
Customer App
Service Provider App
Admin Panel
All these segments are necessary to manage the data in your system. Additionally, for multiple services such as surveillance, cleaning, grocery, laundry, food, transportation and other industries such apps have an increasing and future scope.
Check out the sub-sections of customer app, service provider app and admin panel:
Customer App:
Easy Sign up
Service time or service scheduling
Service options
Ratings and reviews
Find service provider
Manage Profile
Spare Favorites
Request management
Reschedule or cancel
Support
Different payment methods
Service Provider App:
Create ticket
Manage visibility (On/Off)
Verification & registration
Invoice in Mail
manage working hours
Purchase credits
Referral links
Push notifications
Check reviews and earnings
Push notifications
Manage job status
Review customers
Fixed/Hourly model
Review customers
Accept or reject booking requests
Admin Panel:
CMS Management
Manage services
Check payment history
Monitor bookings
Manage taskers or service providers
Manage rating & reviews
Handle payments
Provide support to service providers and customers
Send messages and bulk mail
Create and manage promo codes
Customer management
Ads management
What are the required steps to develop an on-demand app like TaskRabbit?
Set an Idea
As an initial step, you must have an idea for which service you need an app. Check out the service which is high in demand or the service you offer to your customers manually in the present time. It is an essential step to build an on-demand app that will work for you fully. Do your study about the market and the working model you will need for your app.
Features of on-demand app service
An app with the required features always facilitates both the parties. Also, including the essential features as per the service requirement is mandatory for acceptance of the app. Offer effortless sign-up process to your customers like sign up directly with Facebook or Google accounts. Facilitate both the customer and the service provider. Give your customers a flexible app and help them to make it their choice.
Design and Development
It is ideal to hire a professional and skilled on-demand app development company to frame your application. As this is the last step to develop your required application so you should be very careful while hiring a development company. Check out the experience and previously served clients to know their expertise and get a fully-functional on-demand service app clone.
Features of the on-demand app:
What is required for any business? Do you what is essential for your on-demand service app? If not, then let us help you. This is only a marketplace. Help your customers to know about your services while starting the app. By clicking on the required service the customers should get proper details and that service category and its related queries.
This is an essential feature for both the service provider and the consumer. The user uses this facility to book or schedule a service as per the requirement. And it rescheduling it required then it is also available for them. While the booking feature for the service providers help them to know the bookings posted by the customers. There should also be an option to accept or cancel the booking as per the available time.
An on-demand service app must have a feature to give the ratings and reviews about the service quality of Taskers. Implementing this feature is essential to improve the service quality of Taskers or service providers. Additionally, it helps the customers to know which service provider would the best for their requirements.
Facilitate your end-user by offering them the tracking facility to track the service provider availability and feasibility to adopt the task. It will also enable a consumer to know the time of arrival and the distance from their distance. It will assist consumers to get ready for the visit.
Instant messaging is the demand of today's need and consumers prefer those service providers who respond to them quickly. So, you must have an in-app chat system in your application. In this way, you will assist the consumers to know real-time data about the particular service. For real-time and proper interaction offer an encrypted and safe platform both the consumer and the service provider.
Push notification is a feature that helps the consumers and the service providers to know about any updates and assist them by giving them a notification. Consumers can get the status of their booking and the service provider can check the status of the bookings.
This facility helps consumers to know their booking history and the money they have paid for that particular service. It also shows service provider details. On the other hand, a service provider can check their services and clients get served by them.
Future of on-demand mobile apps
If we look at the possibilities and future scope associated with the on-demand mobile apps, it is huge. We know that people living in urban areas face time issues due to their hectic and busy lifestyles. Its future is bright. These days the credibility and authenticity of such apps are more than ever. And what is the most amazing fact about it is the mobile accessibility. So, people have these apps in their hands.
The increasing competition is always the main factor for innovation in technology. We know that the whole world is not relying on the internet for different services. People use the internet for a wide range of tasks. The need for innovative technology is increasing rapidly and getting higher demands. Lots of industries are using on-demand mobile apps and there is no doubt that this increasing demand will never go down. So, join the race of this competition to make your business profitable and increase your ROI.
Final Words
With the growing demand for technology enforcing the businesses to move towards mobile technology. People across the globe like to find out the service and product via their mobile devices even for their daily needs. So, why wait for more, it is the right time to invest in on-demand mobile apps and to change the game forever.
Twinkle is a Content Crafter at Webs Optimization Software Solution, Marketplace Web and Mobile App Development Company.  Being an avid blogger she enjoys sharing her thoughts through words. When she is not working, she enjoys travel adventures and reading literary masterpieces.