Quick courier delivery of goods, cargo and documents is becoming an increasingly popular type of business in every country.
These on demand courier and parcel delivery solutions may seem quite attractive, since there is no need for large investments for its implementation, and the field of activity is vast. Due to its sluggishness, the American post office is not in demand among commercial representatives, and the small number of courier services that are currently working in this market segment keeps rather high prices'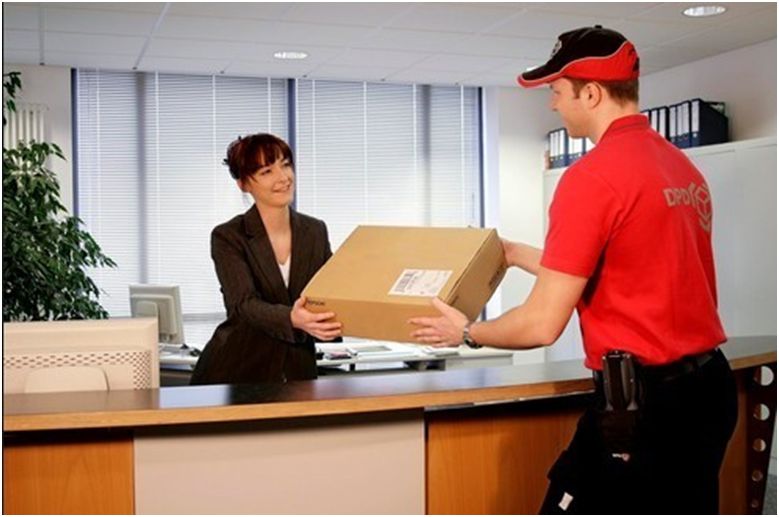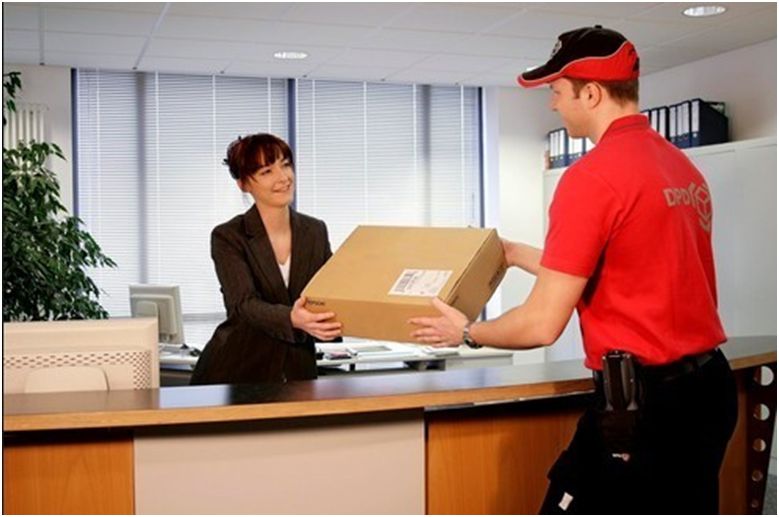 Those private companies that currently provide services of this kind are mostly representatives of large international companies. In contrast, small courier services have greater price flexibility, as well as the quality and speed of delivery of small parcels, documents and various goods. Thanks to such mobility, it becomes possible to organize the delivery of goods to its recipient within one working day with tools like last mile delivery tracking apps.
In order to successfully work in this area, it is very important to choose the right place where you are going to start doing it. More prospects and customers will be in a large village, rather than in sparsely populated towns or rural areas.
A serious point to which you should pay attention is the specificity of the goods with which you have to work. Different goods and cargo require a different approach and the conditions for their transportation.
In the event that the courier service will be organized in a small area, then it will be possible to use couriers – pedestrians to deliver the goods. If we are talking about a big city and the delivery of heavy goods, then you need a car. A car can be rented or hired as a courier of a person with personal transport. You can also contract with a local taxi service.
We have tried to reveal the main questions, the answers to which are key for making a decision:
Why courier service?
If you want to open your own business, but can not decide on its direction, we advise you to pay attention to courier delivery. This business is as simple as possible and does not require any special knowledge or large investments. However, despite the presence of competition, this service is in high demand today.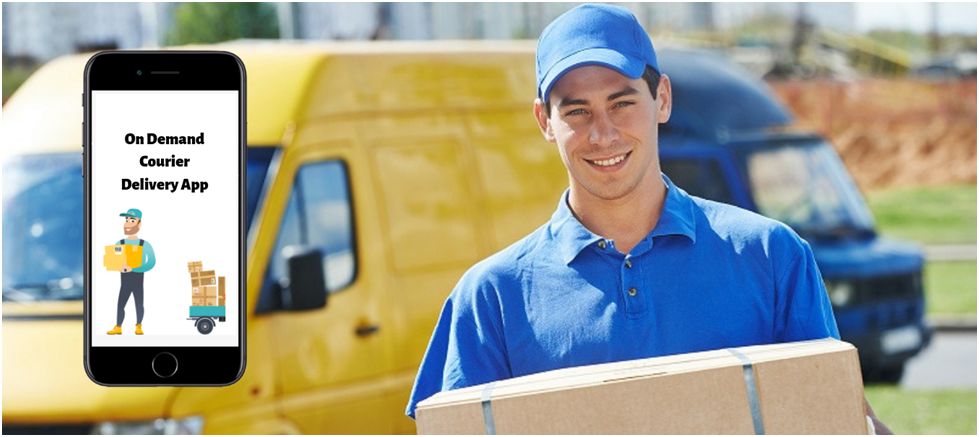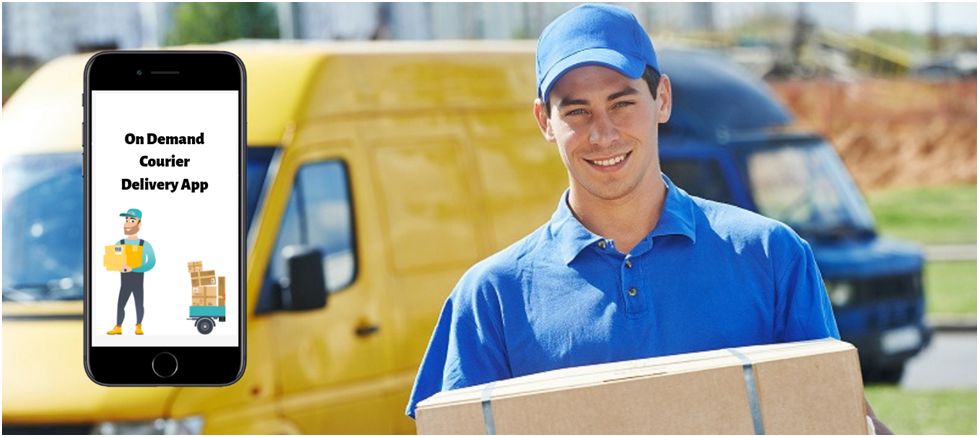 Deliver everything!
The Real Time Delivery Tracking System service is a necessary intermediary between the sender of any type of goods, documents, etc., and its recipient. Although opening this business is quite simple, it is still worthwhile to think over some important aspects at first. The fact is that a lot here depends on what exactly you will deliver. As a rule, today small courier companies specialize in the delivery of: goods purchased through online stores; correspondence (documents, business letters, invoices, receipts); food, drinks (pizza, sushi, lunch, water, alcohol); colors; medicines; oversized parcels and parcels. Regardless of what you intend to deliver, courier services are entrepreneurial activities, which means that you need to officially register your courier business. For this, any legal form – FLP, PE or LLC can be filed. This choice will mainly depend on the size of the planned business, the availability of partners, start-up capital and other conditions.
What is required?
One of the pleasant advantages of this type of business will be the absence of the need for the maintenance of an office, which is an essential cost item. At least at the initial stage, it is quite possible to coordinate the work of courier delivery from your own apartment using mobile communications, last mile delivery optimization software and the Internet. But if you immediately create a serious business for many types of delivery and want the courier service to work clearly and smoothly, you need an office. There you can meet couriers and solve other organizational issues, including negotiating with corporate clients.
"The choice of a tax system is one of the key points. Competent consultation is what you need. And it's free."
At first, many use public transport, but sometimes this leads to delivery failures and does not allow you to physically process a large number of orders. As the practice of the courier delivery market shows, for small companies the most acceptable option is to hire couriers with their own transport. It does not have to be a car. If the specialization of your courier delivery service allows you to use more mobile and economical vehicles, such as motorbikes, scooters or even bicycles, do not be afraid to give priority to it. Your couriers will not have to stand in traffic jams, and the delivery time of orders can be significantly reduced, also the reduction in fuel and lubricant costs.
Another option is to conclude a long-term contract with a taxi service. A simple rule to keep in mind: the client doesn't care, A key element in the work of the courier service is the dispatcher with a courier dispatch software. Also, the typical staff of a courier company includes couriers, drivers, and, when delivering large loads, possibly movers. But as we already mentioned, the simplicity of this business allows you to start it yourself, performing in one person the functions of a courier, dispatcher and owner. Of course, if there will be many orders, there is no way to do without hired workers. Note that the work of couriers can be performed by people with low qualifications or even without it. At the same time, the main requirement for them is accuracy, loyalty and diligence. Of course, the courier should be able to work with documentation, as well as navigate the city and transport connection using a last mile route optimization software.
Customer base and promotion
Today, many companies and individuals use courier services, so theoretically, there should be no problems with the clientele. However, this does not mean that orders will appear on their own – it will take some time for the customer base to work, you should be prepared for this. Your potential customers – online stores, banks, pharmacies, organizations sending documents to partners and customers, citizens – that is, everyone who needs urgent delivery. The main thing is to try to convince them to use the services of your courier service. By the way, this work is practically independent of the season. Of course, there are "explosive" periods, for example, on New Year's holidays, when there are many orders for the delivery of gifts and flowers.
Also, for a good promotion of the courier business, advertising is required. And in the first place there will be a distribution of flyers and your own website. By the way, it will be possible to receive orders through it. But you should also clearly understand who your ad will target and how to reach potential customers with it. Also, attaching courier service business cards with each delivery was well proven.
As you can see, opening your own courier service is really quite an easy way to start a business. Moreover, only one person can organize and lead it – its owner! Of course, you will have to work hard before you have the need and the opportunity to hire a staff of workers. But in any case, do not forget that this business is based on three pillars: mobility, delivery guarantee and meeting deadlines.
Courier service staff
For full work, you need to take the dispatcher. Uninterrupted reception of orders and a flexible work schedule will allow you not only to find new customers, but also compare favorably with other competitors.
At the initial stage of business development, all these functions can be performed by one person. You can quite successfully combine the functions of a dispatcher and a courier for some time. Over time, the staff of the company can be replenished with all these units, as well as an accountant. Depending on the type of activity, a car mechanic and loaders may be needed in the future.
Working as a simple courier does not require any special knowledge and additional skills. For this work, unskilled workers may be suitable, which will save on wages. The main condition here is the availability of skills in working with office documents and the ability to navigate well in your village.
"Choosing an organizational form is not always easy. LTD or LLC? What's better? The best way out is to consult a specialist."
Get registered
Registration can be carried out both by himself and with the help of specialized firms. In any case, after registration, you must become a tax account and choose the appropriate tax system. You will also have to decide on the form of accounting – on your own, or by contacting a company that provides accounting services. Of course, it takes some time to legalize a business, but this is an important and necessary procedure. But after resolving all the bureaucratic issues, you will be able to concentrate directly on organizing the work of the courier delivery service with a light soul.
There are certain financial costs incurred if cargo insurance and a certificate for the transport of dangerous goods are required.
To Conclude
Despite modern technology, courier services are very popular among banks, various firms and organizations. The industry of online stores which is developing rapidly now also needs services of this kind, especially if they are fast and of high quality. The same applies to simple stores offering their customers home delivery of purchased goods.
If you have a great desire and ability to convince a potential client to use the services of your courier service then there will never be any shortage of clients in this business.
Noman Shaikh is a Digital Marketing Head at Fixlastmile which is known for developing top-notch last mile delivery System. He believes in sharing his strong knowledge base with leaned concentration on entrepreneurship and business.