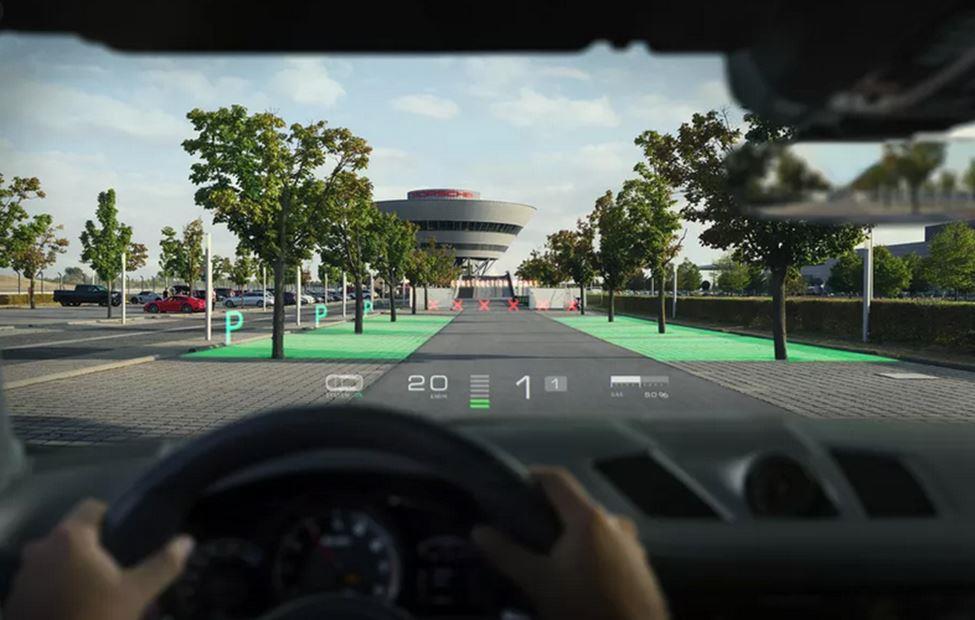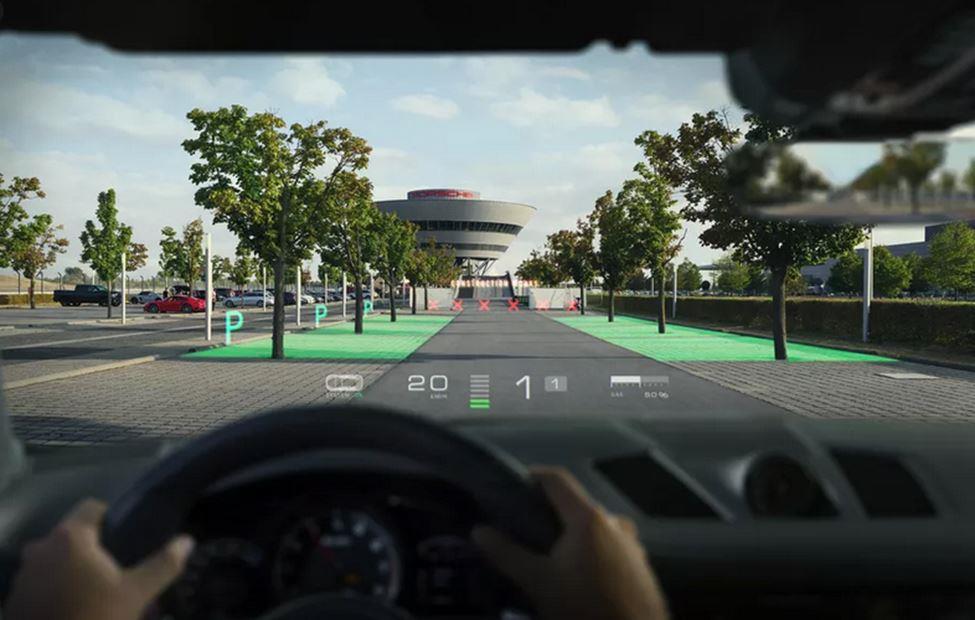 Augmented reality is the fastest emerging technology which is facilitating business owners to draft simplicity into their crucial operations. The concept of AR, especially in the automotive industry, has gone beyond marketing and product presentation forefront. Now, this tech is aiding engineers to solve driver-oriented existing problems for a better transportation ecosystem.
AR technology is not just redefining the on-road attentiveness for drivers but also offering modern instrumental features that were needed a long ago. Considering the pace of this technology, it seems like augmented applications will be more mainstream in the automobile industry first before the VR-ecosystem.
With the robust support of Industry 4.0 applications, we are moving towards semi-automated and fully-automated vehicles. To validate and improve the safety of these vehicles, immersive tech will offer its on-point services on the forefront.
Handy availability of real-time time
To improve on-road safety and awareness, this immersive technology is integrating revolutionary features into existing vehicles. A perfect example of real-time information availability is a heads-up display. With this AR-based integration, a driver will get a real-time update of drive-sensitive information over the windshield of the vehicle. Information like vehicle's speed, fuel status, hazard alert, and so is possible to make available in front of the driver's eyes.
It will help in retaining the driver's complete focus on the road and not on dashboards or the smartphone. Many augmented reality apps are available for drivers that can link the phone's navigation to the vehicle's heads-up setup. As the drivers will get emergency notifications in front of their driving lane, the chances of accidents and sudden lack of attention can cut down to a significant extent.
This modern tech is a suitable replacement of ar glasses, which are in the initial development stage. A highly-capable heads-up can display all information without the need to wear those bulky glass sets. Several companies are already providing a particular set of information through AR, and the response from the drivers has been productive so far.
The delivery of crucial data in real-time to drivers is improving due to AR integrations.
Accuracy of data interpretation is way higher with AR as compared to the traditional LED display-based information systems.
Additional information such as fuel warning, tyre-pressure indications and door lock alerts can be made available to the driver for improving drive accuracy.
Augmented Reality car parking
Parking is not a kids' game, and when it comes to bulky vehicles, a driver seeks real-time guidance to park the car. However, rear-view cameras are now available in most of the vehicles, but they are not highly efficient. The real-time outside visible footage is often crumbled and delayed by a few fractions of seconds.
Here augmented reality technology makes the job easier and faster as compared to a traditional setup. The heads-up display can project the full back side footage on the windscreen; drivers can easily park the car by referring to a more prominent display and more details. The parking warnings and indications will be more amplified for the driver, and hence it will improve the accuracy.
For bigger vehicles like public busses, logistics automobiles or ambulances, this technology can save more time and efforts of drivers. Automotive manufactures have started providing such facilities to ensure the chauffeur doesn't welcome dent by lack of available outside data. However, the parking cameras and sensors work fine, but these AR experiences can help chauffeurs drive worry-free at night.
It offers more accuracy than the inbuilt rear-view camera of fundamental parking ecosystems.
Drivers can observe more details at the same time while driving an oversized and bulky vehicle.
Fully-automated cars and even semi-automated cars can perform frictionlessly with these advanced integrations.
Blind spots and unexpected obstacles
Drivers need to make a quick decision in a panic whenever they experience a blind spot, or they meet with an unexpected road obstacle. And in this condition, there are high chances of vehicle disbalance or a crash with side vehicles running at high speeds.
With the support of multiple cameras in the vehicle, the vehicle owner can have a combined view of the external driving conditions. These AR experiences could be life-saving while a sudden obstacle arrives. AR can detect an upcoming problem and inform the chauffeur immediately. This will give enough time to the person to take action without going into an extreme panic. With advanced AR augmented reality features like a hybrid view, a person can check out combined footage of rear-view and other cameras information.
But, this advancement will not replace the side-view mirrors as they are vital as reflectors. We can take them in use in case of a system failure or battery blow. Coming back to the hybrid view feature, it can immensely improve the ability to dodge unexpected obstacles. A panoramic-type view of the outside condition is an excellent addition for experts and as well as learners.
Google maps with AR will be more useful as compared while used on a device.
There are fewer chances of attention diversion with such intact and data-driven systems for avoiding unexpected obstacles on roads.
The driver can keep a better track of lane and speed while travelling on highways and connecting flyovers.
Information-driven Google augmented reality
While looking at the current use case of Google maps along with an information system, people need to divide their attention among the vehicle's infotainment system and a separate smartphone for other information. But with the arrival of new and emerging technologies, the multiple devices are merging into one common platform.
One of the most incredible augmented reality examples will be street information and destination details. When the technology of AR goggle is leveraged in vehicles, a user can get real-time information for tolls, streets and destinations on a big resolution display.
Be it upcoming fuel stations, hospitals or restaurants, this integration will deliver features of augmented reality glasses in vehicles, with the support of gesture navigation and voice command, the accuracy of information output increases. Along with this, the accuracy of backing assistance is improved by integrating this stack.
More companies are following a clutter-free approach to present relevant information minimally. AR is uplifting the overall drive quality of riders in multiple outside conditions.
This entire concept is close to immersive virtual reality in which the user can easily connect with the available information.
AR is improving the usability of advanced features available in various native or third-party navigation systems.
AR is refining ADAS (advanced driver assistance systems) functionalities including lane departure warning and forward collision warning.
Futuristic application of augmented reality in the automotive industry
The disruptive digital technologies, including AR, VR and AI, hold tremendous potential for improving the automotive industry. When AR is integrated with the artificial intelligence of smartphones, it brings in the capability to identify road signals.
This advancement is helpful in a daily life scenario when tourists rent vehicles in foreign countries to explore nearby places. It will help the driving member to quickly get the meaning of a particular sign on a head-up setup or the windshield of the car.
With AR, engineers can improve the driving angles of vehicles to offer more vivid viewing perspectives regardless of outdoor condition.
AR allows the vehicle owner to customize how the information will display as it's not possible in the traditional instrument cluster.
With direct smartphone connectivity, users can switch between multiple third-party navigation systems, unlike the pre-installed infotainment systems.
Future of augmented reality applications in the automotive industry
This modern advancement is improving the overall ecosystem of the industry. Be it marketing front, to customer service, and manufacturing units; AR is opening new doors for higher efficiency and productivity.
On the manufacturing end, AR can help manufacturers to speed up the equipment assembly process. With accurate AR projection, complex parts mapping is possible with faster turnaround. AR is not about human vs technology; it's about improving human's performance at the assembly line.
Coming to the marketing unit of the automotive industry, car companies can provide higher customization. From cars catalogues to user manuals and the model overview, AR can enhance these processes.
AR also helps in automating the calibration while assembling complex parts into vehicles which is difficult to perform manually.
Upcoming revolution in global automotive augmented reality HUD market
Head-up displays are getting better and smarter because of this technology. Car manufacturers are pushing the boundaries to merge smartphone capabilities with vehicles to improve the drivers' attention with Augmented tech.
Only a specific category of cars are equipped with these advanced and future-forward technologies. But in the upcoming time, we will experience these tech innovations in budget-friendly cars also. To cater to ever-evolving customers' demands, this technology is boosting car manufacturing capabilities.
Progressive Industry 4.0 revolution will transform how the automobile industry works, and it will be a win-win situation for all. The companies will be able to boost sales, and on the other side, car owners will get a more enhanced driving experience.
Automotive industry is in the exploration phase when it comes to defining a concrete guideline for including AR into mandatories. But with more use cases and availability of optimized resources, augmented reality is the next paradigm shift for this industry.
I've been a technology content writer for the past 2years for Zeal AR and I've loved technology my whole life. I am really lucky enough to work for Zeal AR where I can learn and explore many futuristic things, including science and technology-focused Tomorrow's World. Zeal AR is a pioneer and a leading company in providing extensive AR-based application development services. We have simplified the complex AR platform into understandable and enjoyable applications for your company and clients. By leveraging augmented reality technology, we help you express your business services to your customers in an easy way.