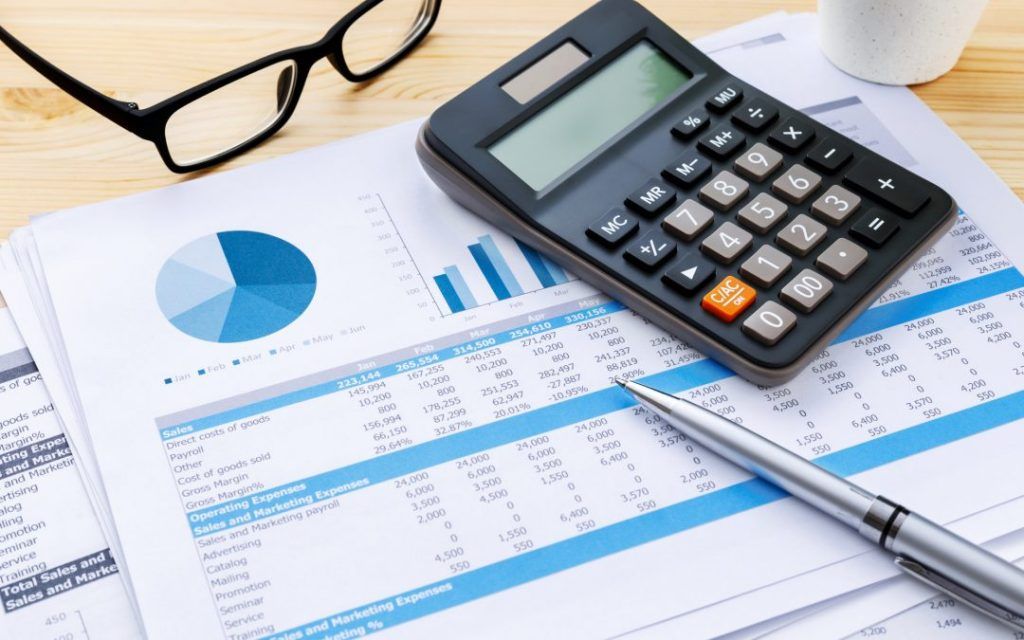 Being an entrepreneur, you might have worked day-night to accomplish your dreams, running your own dream business. What's next? You are running your business passionately to earn profits so what about money management?
The allure of doing what you love and running your own business has drawn in millions of people across the country. If we only consider the US, around 28 million small businesses are operating in the nation. And among these, a majority of companies are run by single operators, which means all the activities are managed by the entrepreneur alone.
But if you are not a pro in managing small business accounting, it may feel like a chore, and without any doubt, you are tumbling into bad financial practices that will hurt your business.
In this article, we've outlined some smart tips for small businesses to manage their finances appropriately:
1.    Comprehend your financial responsibilities and train yourself-
It is obvious that you are responsible for managing your own money and understanding your financial obligations towards the company. But what are your financial duties? Well, everything entirely depends on your situation, type of business you are running and how many employees you have.
So we've compiled some common responsibilities that include:
Tax preparation– Tax is a must, but what sort of tax? Business taxes are calculated on the basis of the chosen business structure, the number of employees you have, and state tax reforms. Thus, it is highly recommended to do your research work properly to find your tax obligation and avoid IRS audits.
Reports and refunds– It is common that you might have searched for investors to get the funding for your business or you might have taken a bank loan, so paying them timely is viable to survive for a long-term in the market. For getting more funds, you will require financial reports and proof of evolution and profitability.
You should train yourself on the basis of financial reports to have a good conversation with your investors and stakeholders.
2.    Day-to-day money management-
Accounting for small businessis often complication and tedious, so owners usually overlook this aspect and procrastinate the work for the next day.  Then what happens? Mess, mess and mess! However, there are many ways you can give your business a financial overhaul by modifying your day-to-day money management practices.
To stay on top of your finances, stick to these daily practices:
Cost review– It is advisable for every small business to keep a hawk on their daily expenses. You will find it minimal, but as they add up to your liabilities, in the end, you'll be turmoil and find difficult to sort through the expense sheet. So reviewing your expenses will keep aware of where your money is going.
Financial projection– A better projection of your finances can help you stay in the game for a long run. While planning strategies for your business growth don't forget to include financial forecast as it helps to analyze the financial position of the company,how much you are spending, where your money is going, where you need to control your hand and a lot more.
Don't forget your invoice and invoicing– Managing invoices and invoicing your clients, both play a crucial role in business money management. So it is essential to pay your bills and send invoices out on time to avoid bad debts.
3.    Separate business and private account-
You are your boss and can use business money the way you want. Hold on! If you are doing this, you are in the red zone, and soon IRS will knock your door. When you combine your business and private expenses, which means you have the same account; you will face difficulties during tax season and lose on crucial tax deductions, which may benefit you later.
Become smart and separate your business and private account to stay away from any IRS audits and legal disputes.
More so, by optimizing this method, you can stay stress-free from unnecessary accounting confusions and focus on what you do best! You can set a salary for yourself from the profit you earned and squirrel rest of the amount to meet any financial crunches as the future is unpredictable.
4.    Don't spend prematurely-
The pleasure of starting a new business is something obvious, but becoming blind in that craze may harm your business. Be mature and think wisely whenever you spend money on anything. Many small business owners in the fantasy of starting their own business buy a new car, print expensive business cards, purchase marketing materials, rents a huge office though you have fewer resources, etc., will take you nowhere.
Always remember "Don't forget your roots and the hard work you put in to reach this stage." Small business owners should expend, keep in mind their financial budget and the reason for spending money- whether it is useful or not.
5.    Measure expenses, but don't overlook ROI-
Many times small business owners keep evaluating their costs but neglect their ROI aspect entirely. It would help if you were smart enough while making investments and the expenses involved in it. This will not help you to control your expenses, but will also provide you better ROI.
Do your research well while investing in the market and prepare estimations of the returns you will receive from that particular investment to protect your business from losses.
6.    Hire Professionals-
This might sound very apparent as at some point individual seek help. If you are still finding your finances a cumbersome process, you can hire an accountant. But typically, small business owners have budget constraints, which stop them from doing so. In such a scenario, a cheap and the best alternative is opting for outsourced accounting services.
They have an in-house team of accounting experts, and cutting-edge technology, ensuring you accuracy in financial data and security as well. Whether you need help for tax preparation or planning for the next financial year, their experts can walk through any circumstances.
Conclusion
Finance management of your small business can be terrifying to streamline everything lucratively. Don't let your business suffer so executive the above tips and give your small business an optimistic future.
Tracy Watson is a business development manager at Accounting To Taxes– a well-known company offering complete finance and accounting services. She has always been a great contributor to the accounting industry and also responsible for branding and lead generation. And being a passionate writer as well she helps businesses with her informative articles.