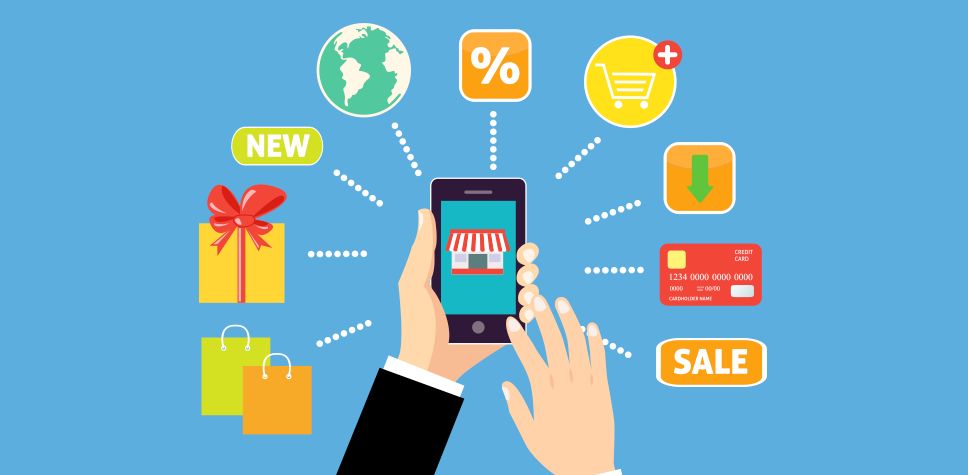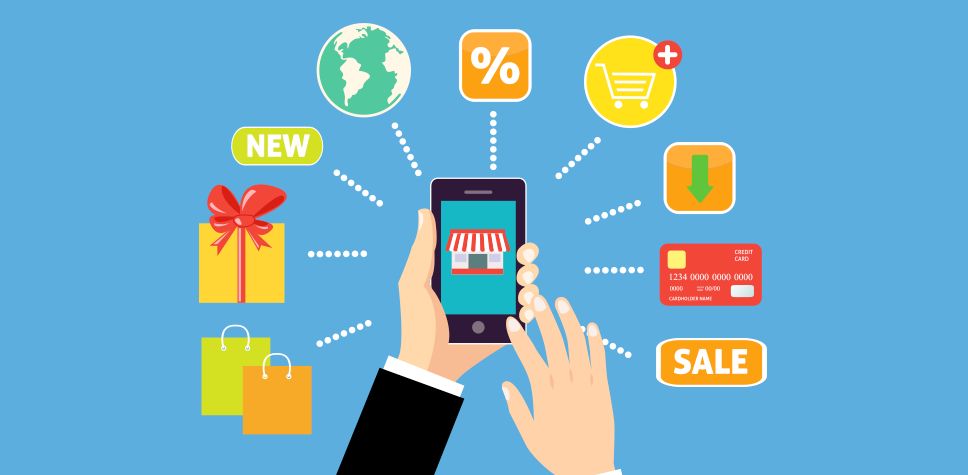 Today, smartphones and mobile apps have heavily influenced people's shopping habits.
And it's mainly because shopping from mobile apps is more convenient and hassle-free.
So, if you own a retail business or plan to start one, you should really consider building an m-commerce app.
Reason? – Well, the mCommerce market is also at an all-time high right now.
According to a survey, 82 percent of smartphone users in the US have purchased something through a shopping app in the last 6 months.
In fact, 67.2 percent of all retail e-commerce sales were generated via mCommerce in 2019, and it is forecasted to rise to 72.9 percent by 2020.
This means that the majority of e-commerce sales will be driven via m-commerce apps in 2020.
However, just having a mobile app for your retail brand doesn't mean it will necessarily drive more sales.
You need to incorporate certain features that other successful m-commerce apps have in common.
So, if you're building an app for your retail business, make sure to include the following 10 features.
10 Top mCommerce App Features
1 – Simple Registration
Be it a website or mobile app, the long registration process has always annoyed users, resulting in users abandoning the app altogether.
So, in order to avoid losing such potential customers, you have to make sure that the registration process in your m-commerce app is short and gives a smooth experience.
You see, most users today hate filling the long forms that demand too much information in the beginning.
Therefore, we suggest that you should not make the registration process compulsory and even allow users to purchase products as a guest.
This is particularly a new practice where users can purchase any product from the app by providing minimal information such as Address and Payment details.
2 – Social Media Login
Whether you believe it or not but social media login is a must-have feature in all mobile apps today.
This feature basically allows users to register on a website or a mobile app without having to fill a complex registration form and allows them to sign up in just a few seconds.
Apart from this, you can also leverage social media login feature to encourage your users to spread awareness about your app in exchange for a reward or coupon code.
3 – Easy Navigation
When developing an m-commerce app, it is important to keep the screen size and content in mind.
As you know that smartphone devices have small display screens with limited space, you must make sure that the content does not appear crammed up on users' devices.
Therefore, make sure that the design of your m-commerce app is uncluttered and delivers seamless navigation through the app.
4 – Multiple Payment Options
Today, if you do not provide multiple payment options in your m-commerce app, then there are high chances of customers abandoning your app.
So, integrate multiple payment options such as Credit Card/Debit Card, Google Pay, Apple Pay, Internet banking, and so on to let users make payment using their preferred payment method.
In addition, security also plays an important role, especially in online payment. So, make sure all payment options integrated into your m-commerce app are secure, safe, and hassle-free.
5 – Rating & Feedback System
Rating & Feedback is a simple and common feature of many types of mobile apps.
It basically allows users to submit feedback if they encounter any bug or problem while using your mobile app.
Though this feature may not sound that important, having a proper rating & feedback system in place can help to encourage users to provide their opinions and suggestions, as they will appreciate you being open for any feedback and is dedicated to fulfilling their requirements.
6 – Intuitive User Experience
UI & UX is extremely important to user acquisition and user retention and if you think otherwise, you need to think again.
You see, today the mobile app users prefer using apps that provide a unique and appealing user experience. So, if you fail to provide unique and intuitive user experience, then it will simply lead to failure in attracting potential users.
So, if you want to build a successful mCommerce app, then make sure that your app users find its features and the user experience unique and intuitive.
7 – Wishlist
Wishlist is sort of a must-have feature in all m-commerce apps.
In fact, if you ignore to include wishlist feature, then you'll definitely lose revenue.
Wishlist, in case you don't know, is a way to bookmark products and save them to buy later.
Today, most mCommerce apps also send notifications to users in case of price drops or new discount offers on the products that their users have saved.
So, just like other mCommerce apps, you should most certainly consider adding Wishlist in your application's feature list.
8 – Fast Checkout
Fast Checkout is an extremely important feature to add to your mCommerce application.
It basically helps users to complete their purchase with the minimum required information, which ultimately leads to a higher conversion rate.
So, if you'd to optimize your conversion rate, make sure to add a fast checkout feature so that customers won't have to wait long to complete their orders.
This feature, in fact, will also help to improve the overall user and shopping experience.
9 – Advanced Search & Filter Options
If you want to offer a truly amazing user experience, then you should definitely consider adding advanced search & filter options feature.
As you might already know that the advanced search feature can help users find specific products faster and in a smarter fashion.
And by adding different filter options such as price range, popularity, search by brands, etc., you can help users quickly narrow down the search results and move them towards the checkout process.
In short, advanced search and filter options feature is a must-have for all mCommerce applications and therefore you should make it a top priority in your app as well.
10 – Offline Capabilities
Offline mode is another feature that mCommerce app users are demanding these days.
Though mCommerce apps cannot work without an internet connection, but wouldn't it be nice if users cannot even open your mCommerce app without the internet connection?
The majority of eCommerce startups fail to realize the fact that offering the offline mode, even though not useful in sales, can still help to drive conversions indirectly.
Concluding Thoughts…
So these are the 10 main features to consider for your retail mobile app development. Remember, a successful mCommerce is not just about having the right features, but also about selling the products that customers need.
But, if you already have the right products, then having a mobile app will definitely help in boosting sales and overall business growth.
Sandeep has more than 2 decades of experience in creating world-class teams and driving innovation through cutting edge products and mobile app development solutions. He is passionate about creating new technology solutions and delivering "Great Customer Experience" by evangelizing "Ubiquitous Mobility". Being the CEO of Credencys – Mobile App Development Services Company, Sandeep helps clients to bridge the execution gap with services including Consulting, Design & Architecture, Product strategy, software development, DevOps, Managed Services. With a motto of 'Go Digital, Sandeep delivers an Extraordinary Customer Experience to its every client. Connect with Sandeep at [email protected].