The pace with which technology is rapidly growing and it is really getting harder to predict what's going to surprise us 5 to 10 years from now. Businesses all over the world are keeping up with the humongous changes in technology and many are trying to implement the new generation ideas in their business to make the operations fast and save both money and time.
The digitalization of business now insists on bringing a more energetic way of operating processes and applications to meet the ever-changing market needs. As we are driving towards the fourth industrial revolution it becomes hard for everyone to keep themselves updated with the never-ending innovation of technology.
Today, IT has reached beyond technology and they are coming up with ideas to help businesses in cutting costs, boost growth and ensure healthy competition. IT leaders and giant businesses all over the world are investing more time and resources on technologies such as 5th Gen Network, Extended Reality (XR), expanding applications of Artificial Intelligence, edge computing, automation of machines, the rise of practical blockchain, cybersecurity and advancement of predictive medicines. We are almost encompassed with distinctive fields of technology.
Innovations in technology have been continually influencing how businesses and society use to function in everyday life. We are living in an era of ultra growth from invention to innovation. With dynamic growth in technology tech experts surfaced up with top technology predictions for 2020.
Let's see what is going to amaze us this year
Top Technology Predictions for 2020
The Cloud Platform Industry
Cloud infrastructure is growing rapidly around the world. Many businesses are adopting this technology to bring changes in operation and management. Today most of the technology service offering organizations prefer multi-cloud service rather than going for a single provider. Adopting this nascent technology will allow workloads to be more portable and data streams to be more mobile.
The cloud system service can be said as the fastest growing market which grew an astounding 27.5 % only in 2019 and reached $ 38.9 billion from $30.5 billion in the previous year. According to Gartner's vision, the market size and progress of the cloud service industry will increase three times the progress of global IT services.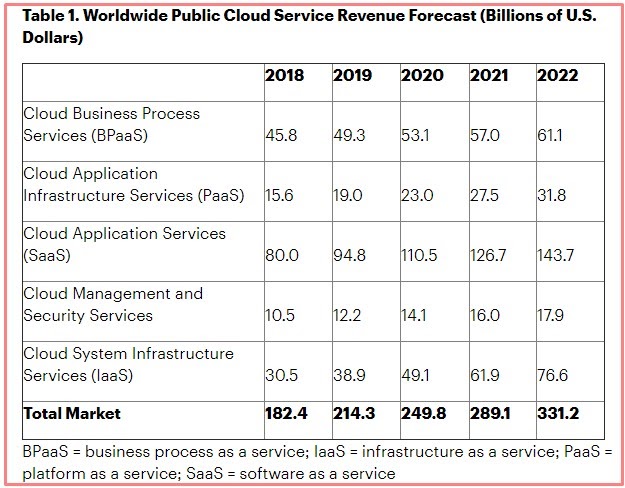 Cloud continues to become mainstream within most mega organizations around the world. The technology product officer for cloud-related service offerings will have to aim at furnishing solutions that merge experience and execution with large-scale providers. This has the potential to drive both optimization and transformation of a business's infrastructure and the way it operates.
Machine Learning Application
Machine Learning is not a novelty anymore. Businesses and tech companies around the world are investing a lot of resources and time to ensure the proper application of machine learning. Machine learning is a subcategory of Artificial Intelligence that aims to use statistical methods to build intelligent computers that will learn from a given database and solve problems. Now it is not only being used for industrial and professional purposes but it is soon going to be a part of our everyday life.
The practical use of machine learning can already be observed in multiple fields such as image processing, medical diagnosis, statistical arbitrage, learning associations, speech recognition, prediction & classification. These intelligent systems built on machine learning algorithms are capable of learning from historical data and past experiences. And it will eventually be an invisible helper in our day to day life for industrial as well as societal purposes.
Technology services are predicting the need of the industry from boosting the financial and banking sectors, scheduling activities, creating fast expense reports, making itinerary based on previous trips to diagnosis and procurement of diseases, it will be everywhere. Implementation of machine learning will increase productivity and lessen down operational expenses.
5th Generation Networks will bring in massive speed
5G is going to be the next breakthrough in technology with its rapid speed and lower latency. 5G is almost ready to bring the greatest wave of technological innovation to society adding trillion to the global economy. Several carriers have invested a lot to make 5G available to every region possible. 5G is more beneficial than 4G in terms of speed and connectivity. It is going to overtake the wired network connections in homes and offices.
The arrival of 5G will give us stable access to the internet and help us connect to every corner fast. With its broad aim, it will help several numbers of fields such as the telemedicine industry, automation of vehicles, edge computing, connecting millions of IoT devices and especially will help in national security. 5g will change the way we view and receive data.
Giant brands like Ericson, eGO, and Vodafone have started the first 5G powered car factory based in Germany in the mid of 2019. BMW Brilliance Automotive (BBA) is the first automobile manufacturer to empower the complete 5G wireless coverage in all of its plants. On the other side of the horizon, mobile carriers like Ericson and AT & T have teamed up to launch the 5G enabled mobile device in the U.S and T-Mobile has already launched their nationwide 5g network in 2nd Dec 2019. China has done it in major cities and in India Realme has just offered the first 5G enabled device on Jan 7, 2020.
Progress of Edge Computing
The next-gen technology edge computing has been steadily progressing in importance and maturity. It has the capability to optimize millions of IoT devices and web applications and would also help in practical blockchain implementation by driving closer to the source of data.
Edge computing is simply the process of generating, collecting and analyzing data on the verge of the network where the data is actually produced rather than in centralized servers, commonly known as the cloud. It dates back to the late '90s. But will have a deep impact in the coming years starting from 2020. It was introduced with the concept to keep computing and data storage closer to the area where it is needed.
The edge cloud service is supposed to grow by 50 % starting from this year. Businesses will go for multi-vendor packaged services due to its omnipresent bandwidth and connectivity boundary and maintaining the edge computing platforms will allow the organization to merge and work with the integrators to support the existing edge computing solution rather than building one of their own.
Robotic Process Automation will increase reliability
Lately, more CIOs are shifting to the arriving technology of robotic process automation(RPA) to simplify the business operation process and reduce cost. The emergence of RPA will help companies to automate the day-to-day business process based on existing guidelines and this will allow business operators to contribute more time on higher-value tasks to help serve the customers better.
What is RPA in simple terms?
It is an application of business process automation technology, based on AI workers and software robots (bots) to make a task seamless and cut costs.
RPA can be extremely beneficial for businesses as it has the ability to reduce employee costs and minimize human errors. Bots are inexpensive and very easy to implement requiring no deep system incorporation. Enterprises can boost the automation process by injecting RPA with cognitive science like machine learning, natural language processing, and speech recognition, automating higher-responsible tasks that previously needed human judgment.
According to Gartner, the robotic process automation market is supposed to skyrocket to more than $ 1 Billion at the end of 2020 and by then more than 40 % of giant enterprises would have adopted the RPA application tool for their business operations.
Technology will help retail become autonomous and cashierless
The autonomous business model is being experimented with to make retail shopping more user-friendly and systematic. Amazon Go has already launched an autonomous store in Washington last year and has integrated AI with a few sensors and cameras all around the store as well as the shelves. You will just have to walk in select, pick items and just walk out of the store without standing in the queue. Since then, other organizations have started working with this technology and a lot has been going on in China too. Few players like Alibaba's Tao Cafe, JD Daojia and F5 Future Store have established several stores across the country.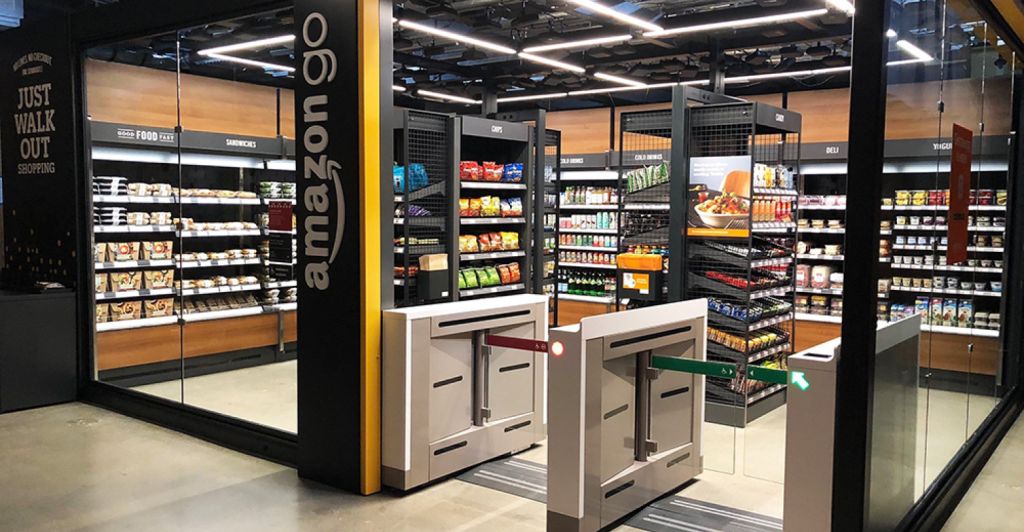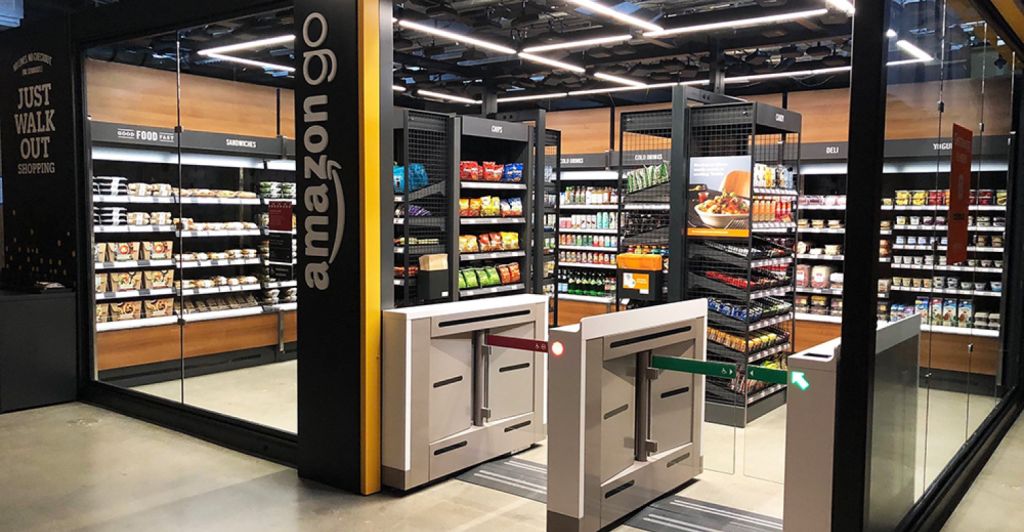 On the other hand, Walmart is trying to grow from traditional retailing to smart stores, and they have recently launched their cashier-less store using the same technology as the above with an additional mobile-based product scans.
The future technology of retail will be categorized by 3 levels mentioned below :
Level 1: Store with physical cash box will use self-checkout for a little ease.
Level 2: These are little advanced stores like Walmart with cashier-less checkouts but keeping humans in the loop (Level 2-3) to solve issues. It enhances the shopping experience by making navigation and wayfinding better.
Level 5: Till date the most advanced stores with a complete autonomous technology for a mega shopping experience.
Other startups are also trying to work with this technology too and trying to contend major players in the market. In the meantime, Amazon is rapidly expanding its store to major cities in the U.S and has planned to set up 3000 more stores by the end of 2022 as per Bloomberg.
Augmentation of Extended Reality (XR)
We definitely have heard of augmented reality and virtual reality, but the extended reality is different but needs both of the environments to work. Extended reality is used as an umbrella term to define the technologies that can combine both real and virtual worlds and develop mesmeric digital experiences.
In simpler terms, Extended Reality is the combination of real and virtually combined environments like augmented reality, mixed reality, and virtual reality. The "X" in the XR acts like a variable that can stand for any letter.
Once these technologies are incorporated with each other, the experience they will generate will help several industries. It is going to change the way people experience the physical and the virtual surroundings, from observing to engagement.
Industries like gaming, entertainment, tourism, eCommerce, transportation and medicine see a lot of potential in this nascent technology and lots of R&D is going on after this. The XR market will reach a height of $209 billion in the coming 4 years.
Super Apps will rise in India
Super App continues to break records and this trend is dominating mobile commerce especially in India. Communications in India are supposed to reach millions of consumers in 2020.
What is a Super App?
The term "Super App" means when you get all necessary applications within a single app to get a seamless experience without having to look for other apps that are crucial to you.
Basically these Super App tend to begin with services like messaging or e-payment, but after a while, they start to merge with other domains and grow eventually. Other services that these super apps consist of are dining, social media, games, movie booking, flight and train booking, cab booking and there are other common business applications too.
Super apps will become the primary way of people surfing the internet on mobile devices. There are a few potential organizations in India that are running smartly such as PhonePe, Paytm, Amazon, Reliance Jio and there are many more who are struggling to take the place of a super app. Any organization that is looking to provide a seamless experience to its users should include all domains such as transportation, dining, hotels and movie booking, travel and tourism, etc.
Neural Interfaces will change our perception
As science expands our understanding of the world it can lead us to come up with new technologies. With technology comes changes and challenges. And neural interfaces will be one of them. We will soon witness applications of neural interfaces enabling humans to connect to computers. It has the potential to connect the cognitive ability of the human brain to the processing capability of machines via supercomputing and machine learning.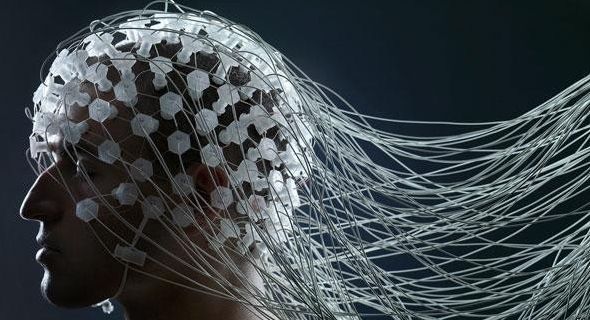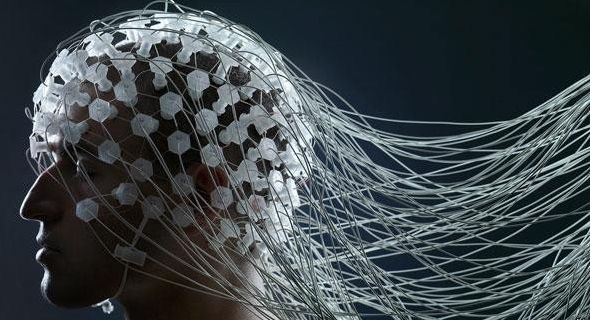 Neural interfaces are machines that can interact with the nervous system of a human. To make it sound simple, you can say those are electronic devices that are set up on the outside/inside of the brain or other parts of the central and peripheral nervous system to spark or record the activities.
The human I/O to our brain is only recognised by text and speech. Once our brain or nervous system gets linked to a digital device it will begin recording psychological activities like brain signals and can also be used to trigger brain movements. Facebook's newly bought CTRL-Labs and a unit of UCSF (University of California, San Francisco) has prosperously developed computer generated speech for the incapacitated by processing their nervous system and brain movements and converting them into an instruction to the computer.
Online Entertainment Streaming Apps Are Taking Over Traditional Cables
Independent streaming enterprises are expeditiously rolling out streaming services for consumers as most of the consumers are turning to online entertainment media instead of traditional media that runs on cable. It is time that these cable service providers look at market saturation from the view of the consumers. Digital streaming services now offer content that runs on T.V  and that makes it pointless to invest in both the entertainment services.
The traditional cable TV is losing subscribers and this will continue as online streaming is taking over cable. New generation viewers are migrating in mass to various apps that are offering amazing and dynamic content.  The MPAA (motion picture association of America) has already highlighted that the rapid growth in streaming video has reached more than 643 million which is an increase of 27 % over the last 2 years.
The Over-The-Top (OTT) streaming industry is growing massively around the world. Netflix has already reached more than 158 million subscribers around the third quarter of 2019 and the figure is rising. Youtube has also been producing great content on its own streaming channel with a giant audience base. Amazon Prime, on the other hand, happens to be the most popular when it comes to revenue generation which stands on 51 % of the total spent on OTT service.
Cars will be incorporated with Voice Assistant
Vehicles will be merged with AI-powered voice assistants for an extraordinary traveling experience. This year the in-vehicle voice assistance will undergo major improvements with the integration of voice assistant technology. Once it is well incorporated, it will be enhanced with new features including modern entertainment options.
An estimate says that the digital voice assistant will reach 8 billion by the year 2023. Voice assistant in 2020 is dominating home and office but the voice assistants in cars have remained comparatively low despite having required a hands-free experience.
Amazon has already started manufacturing its own car-focused music device named Echo Auto and according to the e-tailer, more than 1 million people have already ordered Echo Auto. Automakers and voice assistant developers are working together and are supposed to drive more revenue in this business.
Technology that is modifying the World
Our knowledge in science and interests in technological innovations has continuously improved the way we see the world. IT leaders, CIO's, giant organizations all over the world are not only investing in R&D but implementing next-generation technologies in the business operations. Innovation in the last 5 years has been at its peak and digital experiences are getting better everyday. The only funda is to flourish and make the user experience much better than before. Our discussion about the top technology predictions for 2020 comes to an end.
Thanks for reading this article. You can subscribe for regular update about technology news and tips via RSS Feed.