Almost 70% of the students in this world have a disdain for homework. Some genuinely hate it, while others develop resentment when they are pressurized. But, if you don't complete your tasks on time and submit it, you lose valuable marks. This leads to a poor report card at the end of the year. Moreover, you cannot track your progress, as well.
So what is the solution? It has been observed that students fear assignments and as a result, procrastinate it. They are afraid that they won't be to answer the questions accurately. Usually, they find research work tedious and hence end up writing poor content. In cases like these, it is wise if you take help from the following places.
1. Academic Groups and Forums
If you are struggling with your assignments, you should ask your peers for assignment help. You can be part of an academic group on Whatsapp, Facebook, and you can put forward the question or the concept you cannot understand. Today, Facebook is used by 91% of college students. Thus, you can easily create a Facebook Education Group and share resources.
Moreover, there are online forums which you can be a part of. If you pore through the Internet, you will come across various student forums, where you can interact with students from overseas nations. You can even talk about research work and discuss the area of focus.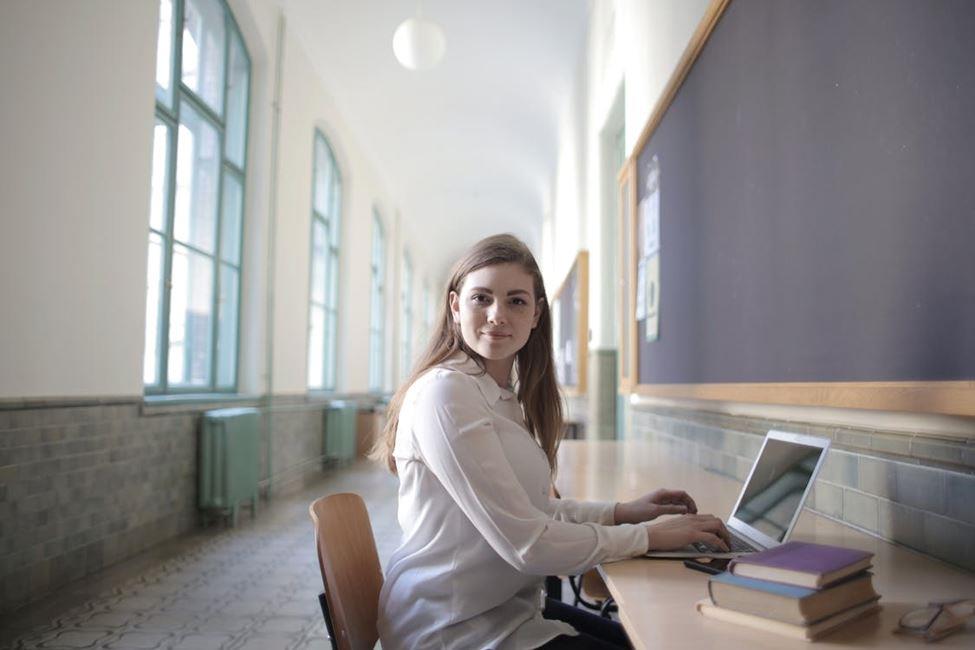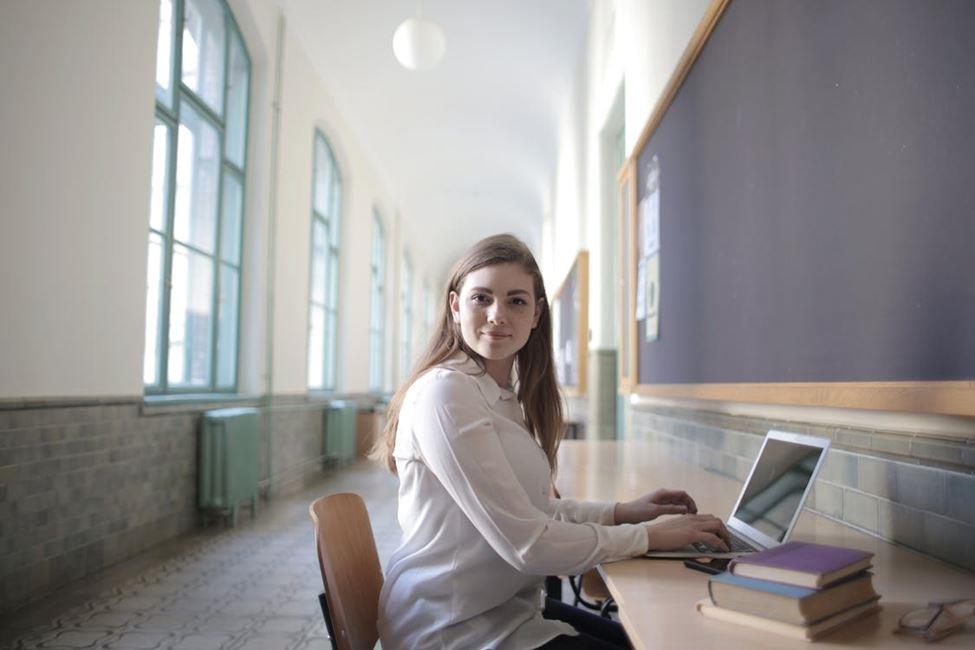 (Source: https://www.pexels.com/photo/female-student-typing-on-laptop-in-university-hallway-3791949/)
2. Google Scholar: Books and Journals
If you wish to enrich your knowledge on a subject matter, you should definitely visit Google Scholar. You will get access to millions of e-books and peer-reviewed journals, from which you can get topic ideas and also acquire important facts and figures for the validation of the statements.
You can even personalize the settings by creating email alerts. You can include patents and citations in your search results. Moreover, you can customize the time, i.e., the year from which you want the results, and you can sort by relevance. What's interesting is that you can browse through relevant information by clicking on 'Related Articles'.
3. Newspapers and Magazines
Newspapers and magazines consist of the most recent updates. Thus, it is wise if you keep an eye out for the latest news. Who knows maybe you come across an interesting topic? Or, you can even acquire important information about the subject matter that might help you validate an argument.
However, times are changing, and new trends are cropping up every day. With the advent of social media platforms like Instagram, Facebook, Twitter, students get real-time updates of events, posts, etc. Almost 3.5 billion people are using social media platforms, so you can even share resources in an instant from one part of the world to the other.
4. Blog Posts and Websites
Blog posts and websites are important resources from which you can get an in-depth knowledge of the subject matter. And when you cite these sources in your assignment, your task becomes legitimate. For instance, you are solving chemistry questions, and you get stuck. You can check out acs.org, Science Daily (Chemistry), Phys.org (Chemistry), etc.
Similarly, if you are writing an essay on technology, you can go through sites like TechCrunch, Gizmodo, Engadget, The Verge. And, if you are being assigned with a case study, it is wise if you pore through the various company sites to gather financial reports, and information on performance, features, etc.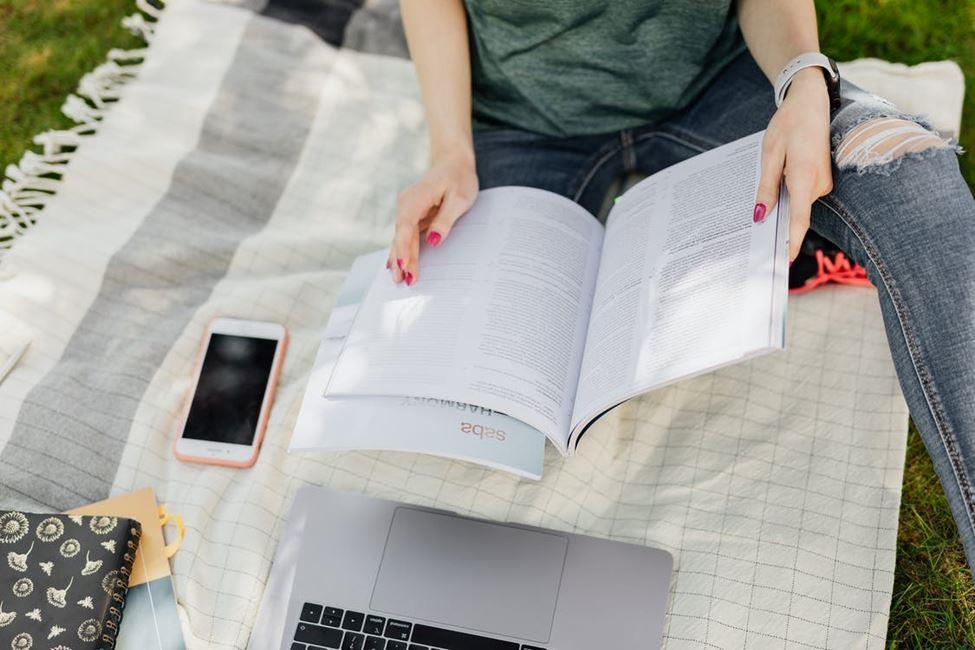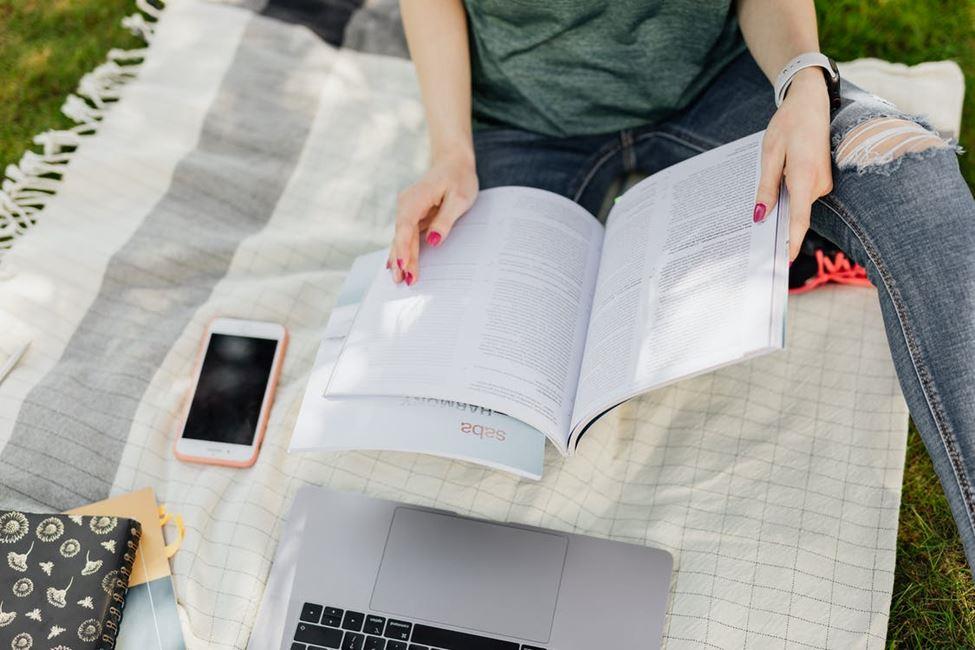 (Source: https://www.pexels.com/photo/crop-university-student-reading-textbooks-on-green-campus-lawn-4498039/)
5. University Libraries and Online Samples
Students run into issues all the time. But, wise students do not give up. They try to unearth the answers for themselves, and so should you. If you find the assignment to be daunting, you can look for online samples. If you scour through the various academic service providers, you will come across an ample number of assignments.
The assignments have been crafted by highly qualified professional experts. Hence, you get authentic information and an opportunity to clarify your doubts. Furthermore, if you are on the lookout for research paper or essay prompts, you can check out the university libraries. You will get to see what the other students are currently focusing on.
6. Professional Experts
If you have no clue regarding the subject matter, you can take the help of the professional experts. They will offer optimum coursework help, and write the paper from scratch. The experts are graduates from renowned universities around the world; hence, they have specialization in the subject matter. As you can imagine, they provide A+ grade write-up.
Moreover, they provide proofreading and plagiarism checking. So, you get a one-stop solution to all your requirements. If you check out sites like Allessaywriter.com, Tophomeworkhelper.com, MyAssignmenthelp.com, you will get to enjoy a variety of facilities. The experts are incredibly reliable, and they provide the task well within the deadline.
But, what if you want to write the assignment on your own? Read along to know the steps.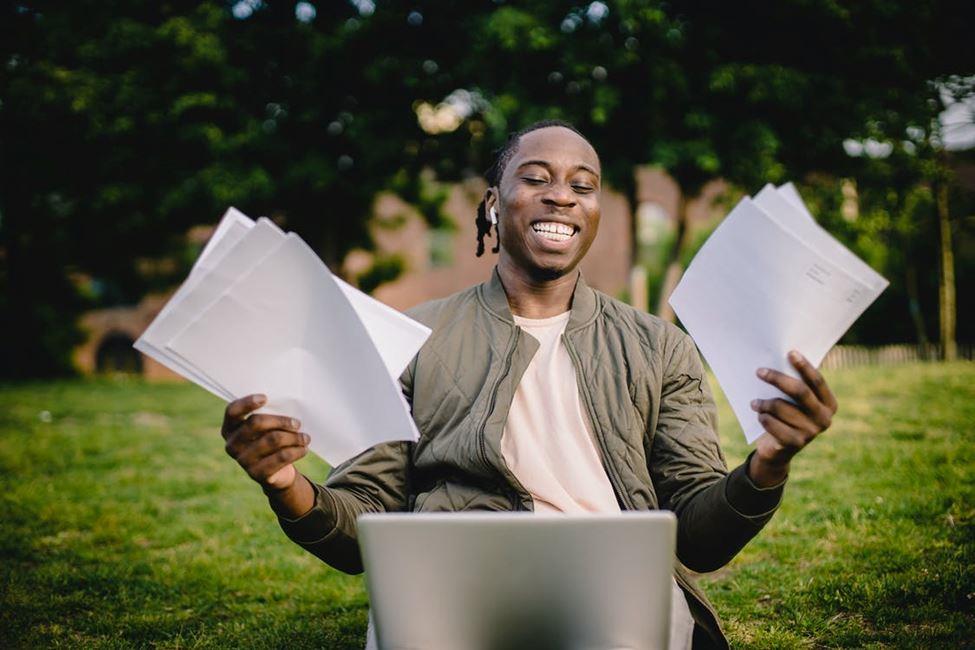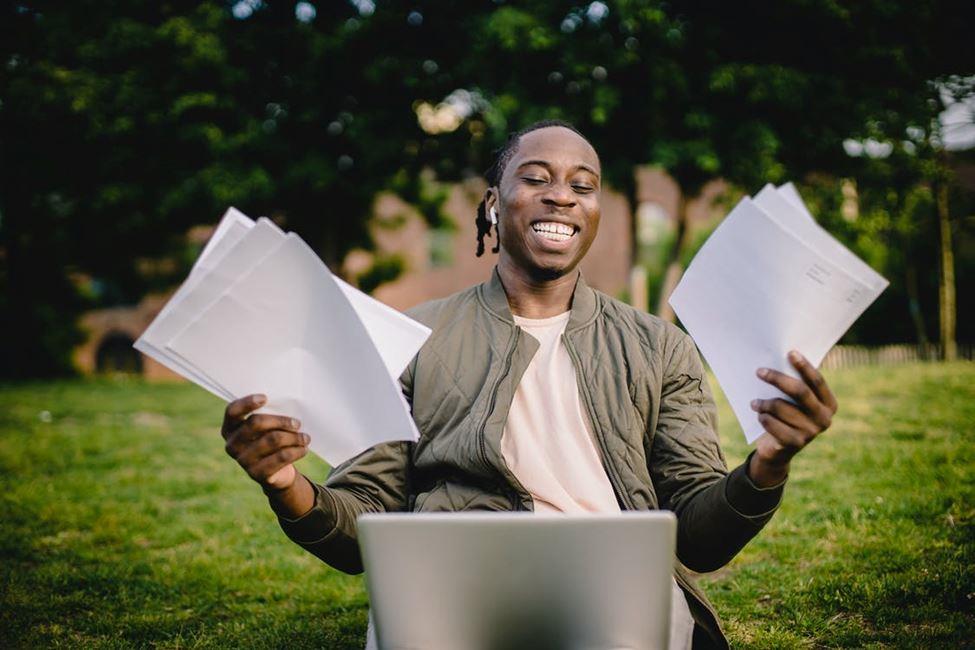 (Source: https://www.pexels.com/photo/student-with-documents-and-laptop-happy-about-getting-into-university-4560083/)
Tips for Writing an Impressive Assignment
Now that you have the necessary resources at your disposal, you should:
Create an effective outline
Write a catchy introduction (incorporating a hook, a thesis statement and a brief overview of the topic)
Create separate subheadings for each section
Incorporate bullet points to enhance the presentation
Cite the sources
Write a precise conclusion
Proofread the assignment for mistakes
Consider the above-mentioned points as checklists, before you submit the paper. If you stick to the guidelines and the resources mentioned, not only will you finish the task on time but also write excellent content. Hopefully, you can draw the attention of the teachers and achieve exemplary grades.
Mark hales is a student counselor, and she has helped out a lot of students with academic career decisions. She is also an avid blogger and shares tips related to academics. At present, she is associated with MyAssignmenthelp.com, where she supervises the assignment help provided by the experts.