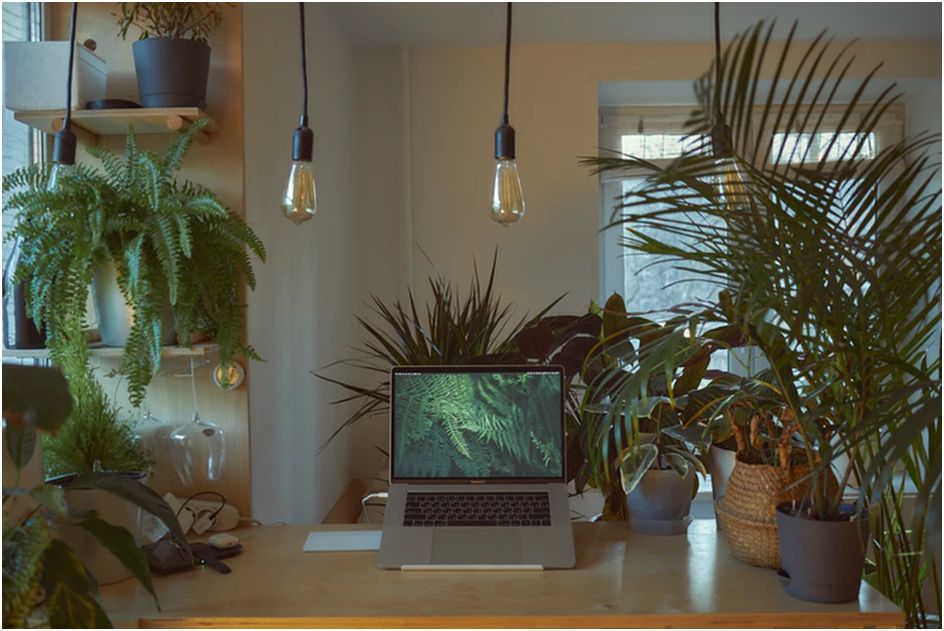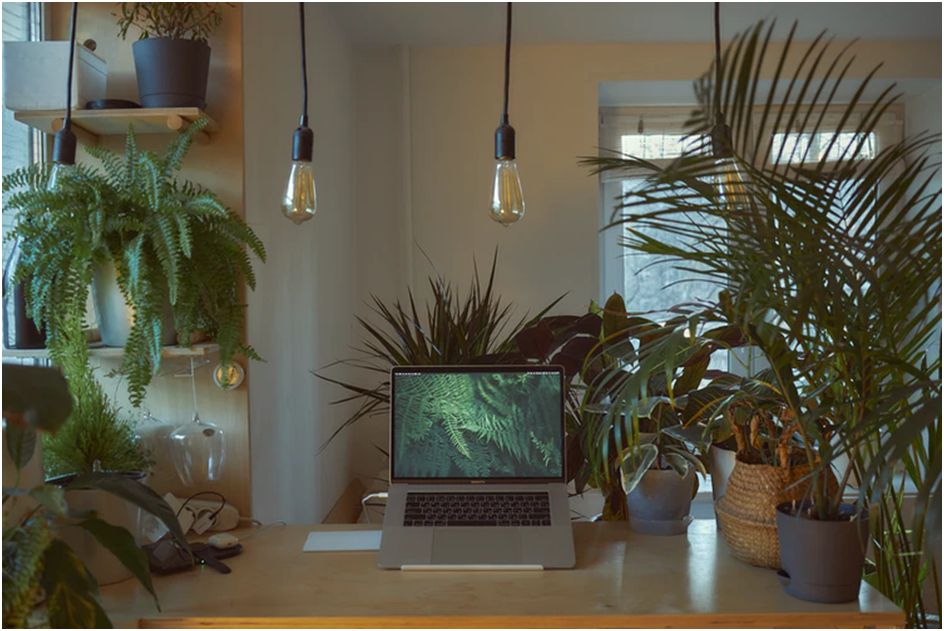 COVID-19 has severely impacted the global economy, it brought uncertainty and plenty of changes to the whole industry. Due to the Coronavirus pandemic, many businesses are struggling to survive. Working practices are being shifted away from the traditional offices as the centers of operations to home offices.
In other words, freelancing, remote working and online collaboration are becoming more and more common. There are high chances that many of us will continue to work from home on a regular basis after the pandemic since it's safe and convenient.
However, working from home comes with many challenges, and one of them is staying productive and efficient when your cozy sofa and YouTube are at arm's length. So, what's the solution? You should design a workspace with high-end technology and the right home office furniture set. It'll help you to stay engaged, focused and productive.
We've teamed up with design mavens and experienced work-from-homers to prepare a list of the best upgrades for a home office to save you a bit of time and effort. Keep reading to get inspired!
What Do You Need to Upgrade Your Home Office?
1. An Adjustable Desk
Modern home office furniture must include a high-quality, ergonomic desk. That's because remote working involves long hours of sitting, and it can result in back and leg pain. An adjustable desk can be the right solution here since it gives you the freedom to switch between various positions when you start to feel aches or fatigue.
Some models require manually turning a handle to raise or lower the desk while others can be moved at the touch of a button. It'll allow you to quickly adjust the desk even without interrupting your work.
When selecting, make sure the home office desk is big enough to house many of your essentials (equipment, stationery, etc.) and can stand strong as you type, write, and just mastermind through the working day.
2. Ergonomic Chair Set for Home Office
Did you know that sitting for long hours on an ordinary chair can cause poor blood circulation, stiffness and pain in the back and joints? Do you still work sitting on your kitchen stool? That won't do! You definitely need an ergonomic chair with maximum lumbar support that can give you a little nudge to correct your posture. Such an orthopedic seat is capable of relieving lower back, tailbone, and leg pain.
It'll be even better to pair a good chair with a therapeutic seat cushion and back support. These pillows are designed to reduce pressure on the coccyx, relieving any ache from sciatica, herniated discs, and other back problems. Top products are also packed with useful features such as adjustable straps, seat cushion's non-slip rubber bottom, a washable cover, a pocket to conveniently hold a phone, a breathable mesh construction, etc.
3. Top-Notch Kitchen Appliances
A fair question – what's the connection between a home office and kitchen appliances? Well, almost all of us start the day with a cup of strong, flavorus cup of coffee or tea! Besides, we love sipping something delicious while we are doing projects, it helps to stay focused or, conversely, pause and unwind a bit. That's a good reason why a freelancer's home office space must include a tea or coffee maker, e.g. a nice teapot, French press, a drip coffee machine, or automatic cappuccino machine. There are plenty of superb technologies that will not only brew an ultimately delicious drink but also keep it warm for hours. After all, homemade, delicious drinks are a self-care advantage of remote work.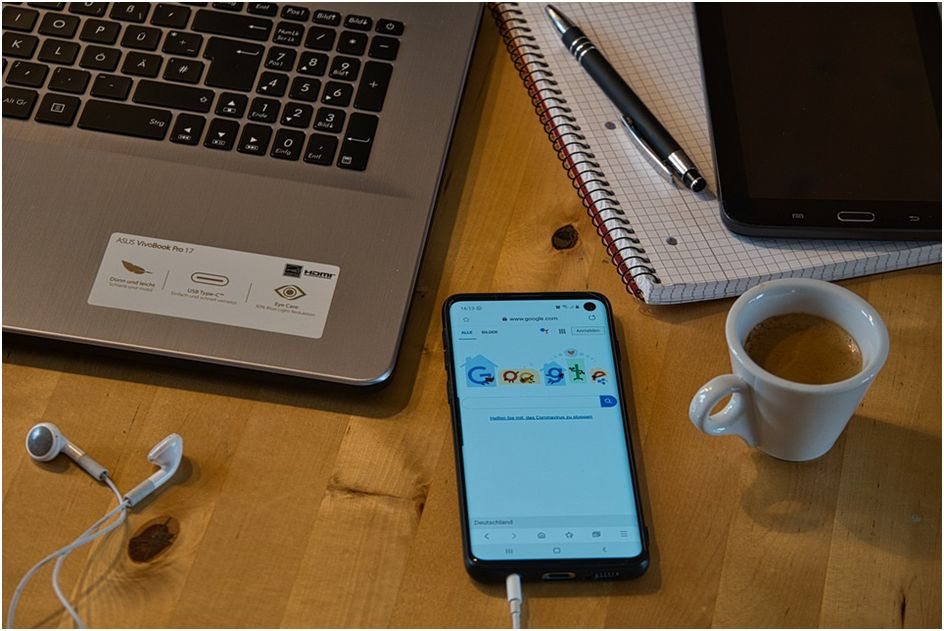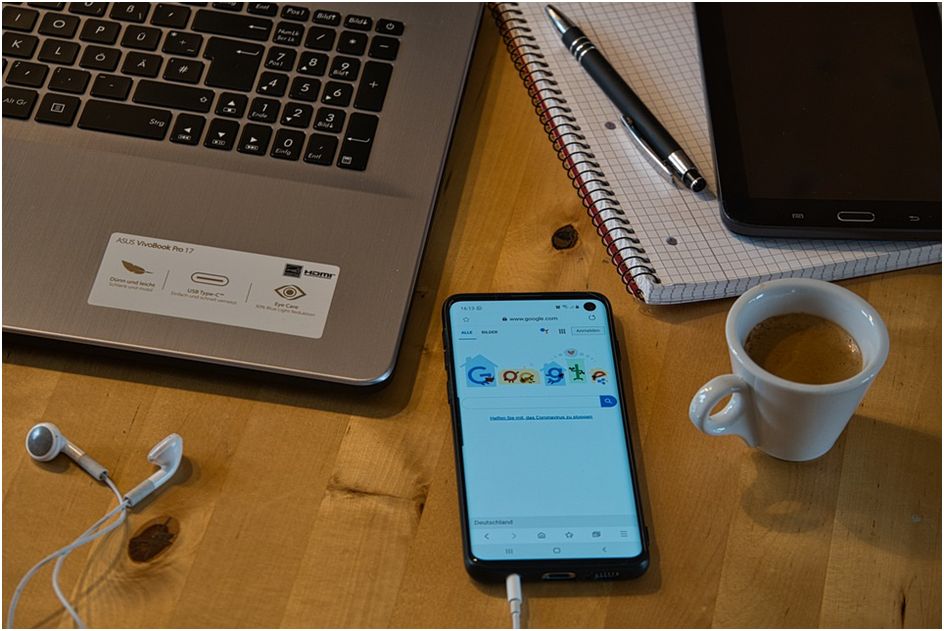 4. High-end Laptop
Nowadays laptops successfully compete with desktop computers in terms of efficiency and reliability. Freelancers prefer laptops because they offer more flexibility and freedom – they allow you to change your working location. For instance, you can move away from your desk and work from the sofa, or even better, grab your portable and lightweight laptop and head to a coffee shop or park.
When shopping for this device, consider such specs as RAM and storage space. Besides, you should understand the needs of your business. For example, if you work with graphics, opt for a laptop with the best graphics card. If you love traveling or work from different locations, choose the lightest and ultraportable device.
5. Efficient Monitor
If you spend a considerable part of your time working with a computer, you may need to get a larger monitor to pair your PC or laptop.
When you have to work with multiple programs simultaneously, constantly switching between them, it becomes tiresome and may lead to mistakes. That's when a monitor can come in handy! It'll save you time and improve your productivity by organizing your tabs and programs better.
Before making a purchase, make sure to check the monitor's and laptop's compatibility.
6. Laptop Stand & Phone/Monitor Holder
If you decide to invest in a monitor or already use your iPad/phone for work, consider investing in a specifically designed holder. It'll raise your device to the level and angle of your PC or laptop screen, and you'll be able to conveniently use it as the 2nd screen.
What about a laptop stand? Many users find it helpful since it improves posture and the overall level of comfort. Additionally, a stand prevents the laptop from overheating as you run lots of programs at a time, making it high-performing.
7. An Ergonomic Keyboard & Mouse 
Those who work long hours at the computer may experience wrist and hand strain, it can even lead to the issue called  Carpal Tunnel Syndrome. To prevent problems with your wrists, invest in an ergonomic home office keyboard and mouse. They'll not only improve the overall level of comfort but also boost your precision and speed when typing and working online.
Today's market offers plenty of brands and models to choose from. Many users find wireless options more flexible, however, you'll need to have batteries on hand all the time.
8. High-Speed Internet, Reliable WiFi Modem & Router
When you work remotely, you heavily depend on the Internet. One of the most frustrating things for work-from-homers is a poor Internet connection.
Spotty WiFi wreaks havoc on video conferences and interferes with sending large files back and forth. These tasks require high-speed Internet and reliable equipment.
Therefore, take a closer look at the options your provider can offer and upgrade to a faster package. Next, invest in the premium-quality modem and router, they must be easy-to-use and feature excellent speed.
Arm yourself with fast Internet and reliable technology and you'll be able to operate as effectively as you can in the office.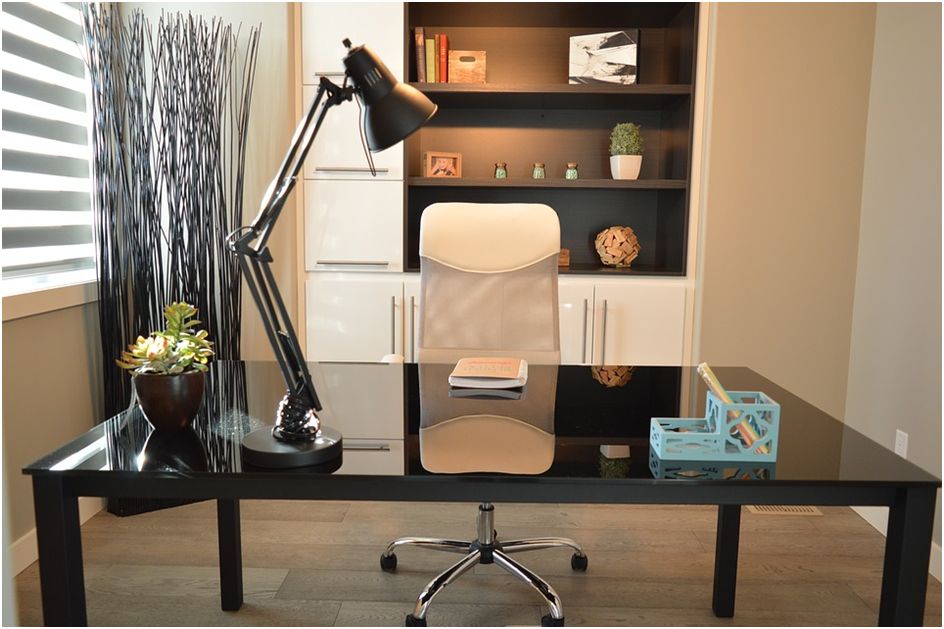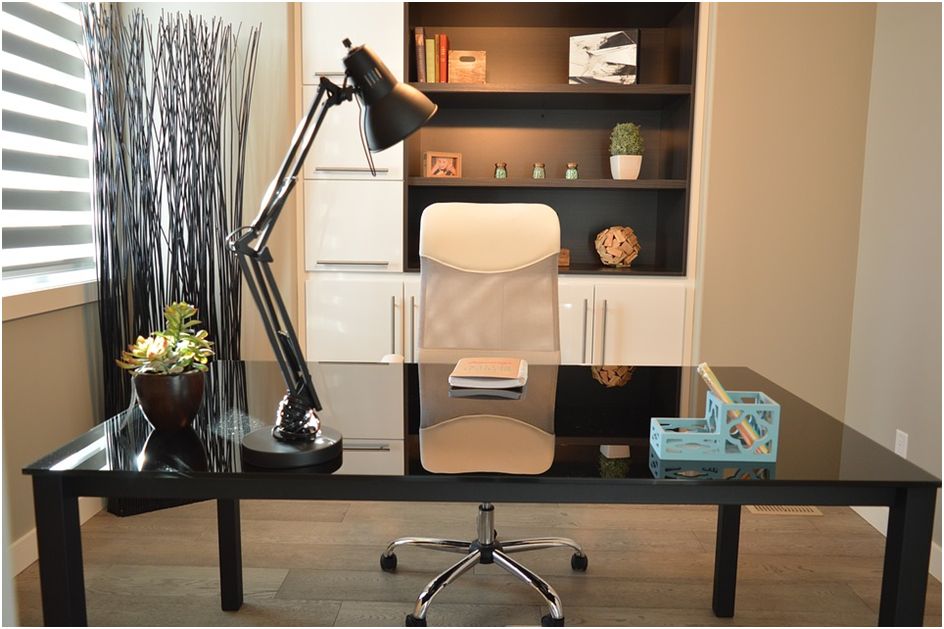 9. Proper LIghting
Proper lighting is one of the most important things for those who work from home. If you are an early bird with a daytime schedule, your workplace should get enough natural light. But if you are a night owl, use task illumination – a desk lamp and an overhead fixture. Are you a lucky owner of a spacious home office? Then add scones – multiple sources of lighting will create warm diffused light and boost your after-hours inspiration.
A thing to remember: if your eyes are too tired or you have blurred vision at the end of the shift, it's a sign that lighting must be upgraded.
Try to change the position of the current sources of light or add a new one.
10. Quality Speakers
Are you one of those who love listening to music while working? Well, favorite tunes can really help to concentrate better and get energized, making us more efficient and productive.
To listen to the superb quality audio, you'll need high-end speakers. There are various types and shapes of speakers available on the market. We recommend buying wireless, Bluetooth-compatible bookshelf speakers, they are compact, lightweight, and convenient to have on the desk. The top-notch equipment will fill your home office with mood music, wash out distractions, and improve your focus.
11. Quality Headphones
Remote work often involves regular video calls or online conferences with colleagues and clients. It means you'll need a pair of good headphones with a reliable microphone. Investing in such equipment ensures that you'll hear everyone better and people will hear you loud and clear as you speak up your ideas.
Opt for high-end wireless, vacuum headphones with slim design – they are convenient to use and look stylish.
12. Proper Storage
When choosing home office furniture, don't forget about proper storage for your documentary and stationery. Install stylish and functional cabinets, shelving units, drawers, storage bins to keep all your office stuff well-organized and tidy. With a smart office organization, you won't need to desperately search for lost documents or anything because each item will have its own place.
13. Home Office Interior Design
Your home office must be inviting, comfortable, and functional. The interior impacts your engagement, concentration, effectiveness, and even satisfaction from work. So, choose a color palette, furniture, and design schemes that you really like. And, of course, don't forget about home office decor like family photos, books, artworks, etc. that create a very cozy and inspiring atmosphere.
To sum up, experienced work-from-homers say that a functional and enjoyable environment can take your work to the next level. We hope our tips and ideas will help you design such an environment for yourself.
Kevin is a content writer for about 3 years. He studied Design and Arts at College in Pennsylvania. A fan of home interior design and, he has taken it upon himself to spread his love for decorating homes by informing people on some of his ideas through his articles.