You've seen the stats. You know that 87% of B2B companies use email marketing and reap the benefits. And you know that email is the most effective method to nurture and convert leads to sales inside a sales funnel. You even know that email marketing provides an average return on investment of $42 for every $1 spent.
So why isn't email marketing working for you?
The fact that you understand the benefits of email marketing and the wonders it can do for your business is a solid foundation. But, let's be honest: doesn't it make it even more frustrating that leads aren't being generated from your email marketing campaigns? Despite hours of research and the latest know-how, it's still not converting.
I've got good news for you. There's a strategic method I've used to generate more leads and earn that statistic-worthy ROI from emails—and it all begins with your welcome sequence.
What Are The Benefits Of Email Marketing In 2021?
Despite being aware of the many opportunities email marketing can offer for your brand, it's easy to lose sight of them when you're not gaining better results. With that in mind, it's best to remind yourself of all the benefits and ways that email marketing can help your brand scale in 2021.
Easy Personalization
When opting into your email list, you're able to capture a lead's name. Of course, there are other elements you can collect, too, and these may be important to your sales strategy. But, as a general rule, the name is the most fundamental aspect when creating personalized emails.
Put it this way, and if you plop the lead's name in the subject line, research has proved that you'll gain a higher clickthrough rate.
Using a lead's name creates trust by forming a more personal relationship. On the other hand, using collective words like 'hey guys!' simply reinforces to your audience that you're emailing them all the same thing at the same time. There's nothing special about that.
And the key to email marketing is making your reader feel special—like you've honestly gone the extra mile. A straightforward way to do that, of course, is by factoring in the *FIRSTNAME* tag.
Market To Multiple Customers On A Specific Level 
Using the first name tag isn't the only way to personalize your marketing emails. It's practical and works well, but it's very much the level one of personalization.
The next level is content personalization. In other words, audience segmentation.
Email marketing allows you to capture leads and filter them into separate groups. This is particularly useful if you have a secondary audience you're hoping to catch when expanding your brand. But more on that later.
Improves Your Revenue
Email marketing is more than just marketing. It also can play a massive role in your sales rate. When creating a strategic promotional email sequence, you'll see a considerable increase in the number of sales your brand generates.
This is because you can send emails targeted toward the lead's stage within the buyer journey. For example, abandoned cart emails, new release emails, and offer emails all help sell your product or service.
Creates A Safe, More Personal Space For Interaction
Social media comes in second as the most effective form of marketing. But there's a critical difference between email and social marketing: email feels more private.
By popping up in a lead's inbox, you've created a space where it's just the two of you. There are no irrelevant comments. It's almost sacred. Which, as we know from our previous points, is the key to making email marketing successful.
It's also a solid place to provide value-based content. By offering maximum value in terms of the content, you'll see an increase in open rates and click-through rates which will, over time, translate to sales rates, too.
It's A Brilliant Method to Generate Leads For Your Business
There's little doubt that you've researched "how do I get more leads for my small business?" on multiple occasions. But, the truth is, the right method was email marketing this whole time.
If you've set up the right lead magnet and welcome sequence (more on that in just a second), you've created a warm database full of potential clients or buyers who are already interested in your offer, which is evidenced by their opt-in to the email list. This makes your chances of turning leads into prospects far greater.
Additionally, it gives you the space to start nurturing your leads, making it easier to, eventually, sell to them.
What Is A Nurture Sequence In Email Marketing?
A nurture sequence—otherwise known as a welcome sequence—is a series of emails set up to automatically send to members on your email list after opting in, with the key aim of keeping your leads toasty. It's all about welcoming them to this sacred space and allowing them the opportunity to see your brand as someone to trust.
How Does A Welcome Sequence Work?
Once you've selected an email marketing platform (for example, MailChimp, Flodesk, ConvertKit, etc.), you can set up your welcome (or nurture) sequence.
Instructions will vary depending on the email marketing platform you've selected, but it generally follows the same rules.
You'll need to pick a trigger for each email. For example, the first trigger will be "when someone subscribes" (or the same concept with different phrasing, e.g., "when a lead enters the list").
Then, you'll be asked to put in a time delay. For example, you could select "immediately," meaning the first email is sent mere seconds after a lead joins your email list. If, however, you're hoping to upsell, it may be more beneficial to set an "after 5 minutes" time delay so you have the chance to upsell before delivering your lead magnet.
It greatly depends on your overall sales and marketing strategy, but one thing remains consistent: the time delay isn't something you should pick at random. Instead, it's essential to truly understand why you've selected the time delay of your choice.
You'll then type in your subject line, snippet (otherwise known as 'preview text'). Then, it's time to write the body of your email. That's the first email done and dusted.
You simply follow the same steps for each email within the sequence, carefully noting the time delay between each email.
The end of your welcome sequence should set your leads up to a new sequence—often to a low ticket evergreen offer. They'll join another email sequence related to that offer if the offer is acted on, with an upsell focus.
What Do I Need For A Welcome Sequence In Email Marketing?
Before you start typing your nurture sequence out, make sure you have these email marketing fundamentals:
A lead magnet
A landing page to promote said lead magnet
A landing page to thank leads for signing up
An email marketing platform
A direct setup between the platform and the opt-in box so the two can communicate and effectively capture leads
What Should I Write In My Email Welcome Sequence?
Now's the time we focus on a winning welcome sequence by considering what you need to be sending your brand new, shiny leads.
The first thing to remember is: first impressions count. You can't redo a first impression. So, that initial email needs to be solid. And it can't raise alarm bells or make a lead believe your brand is a big red flag.
Your first welcome email is likely to have, metrically speaking, the highest open rate you'll have throughout your email marketing journey. Why? Because, at this early stage, a lead has asked for you to contact them. They want you to message them to hand over the lead magnet. So, they'll be waiting for the email to grab their end of the deal.
The first email, then, should do just that. The main objective of the initial email is to get your leads to download the lead magnet you've created. This is relatively easy because, as we said before, they've already chosen to opt-in. Just be wary about setting off spam alerts. Avoid spelling out the word "free" in your subject line, steer clear from all-caps, and don't allow your message to feel spammy.
The real work begins in your second email. This is where you have to pursue the interest levels your lead had when they opted in for your lead magnet. So, allow each and every lead to get involved in your brand.
This is the stage where you should begin forming relationships and trust, and you do this by sharing valuable information. It's crucial to deliver value, whether that's a helpful hint or tip, surprise bonus material that links to your lead magnet, or an email about how your brand solves their pain point.
From there, you'll need to consider the aims of each specific email and how that ties into your overall goal. Rather than sending only one welcome email, a sequence is far more effective. The stats for this speak for themselves: sending a series of welcome emails rather than a single welcome email results in, on average, a 51% increase in revenue.
As with any form of marketing, the key is strategy. Work backward. Think carefully about what you want your lead to do at the end of this email. Every single email should have a call-to-action, however small or large it is. And these calls to action should feed into the overall direction you want your leads to follow.
And, keep in mind, if you aren't 100% comfortable with (or committed to) writing great email copy, you can enlist the help of a copywriting agency or take online copywriting courses to help you get on the right track.
Marketing Email Welcome Sequences: Do's And Don'ts
Whether you're new to email marketing entirely and you want to make sure you don't make any typical email marketing mistakes, or you're trying to discover where you're going wrong, it's always practical to brush up on the basics.
So, here are the fundamental dos and don'ts for your nurture (or welcome) sequence.
Do: Show The Lead They've Made The Right Decision
Giving an email address over has never held higher stakes. With so many spam emails being sent every second, leads are becoming guarded as they discover the weight their email address carries. As such, if they've handed it over to you, you need to reassure them they've made the right choice.
This starts with your subject line. If it reads as spammy, that's how your brand will be perceived. And remember, you can't redo a first impression.
You want your subject line to be warm, friendly, and clickable, with zero clickbait attached.
Don't: Make Your First Email Cold And Formal
An email is an interesting format of writing. Nowadays, email demands a conversational tone and feel. Formal language and jargon, then, are strict no-no's.
This is a more personal space, with the key aim of building trust. So, it's vital that the lead reads your email and likes you. They need to feel reassured but also need to hear your brand's voice clearly from the beginning. So, focus on warmth, a conversational tone, and a clear message, and your first email can't go far wrong.
Do: Use The First Name Tag
As we mentioned before, the first name tag increases open rates and click-through rates. So, don't be afraid to use them.
We respond to our name. Since we were born, it's been conditioned, so capturing a lead's attention could be as simple as using the *FIRSTNAME* tag.
Don't: Overuse The First Name Tag
You have to strike a delicate balance. Not using the first name tag at all will hurt your email marketing efforts. However, overuse makes your brand sound like they're trying too hard.
Read your emails out loud. For example, when I write my marketing emails, I'll read them aloud and use 'Anna' to fill any first name tags. If you're using too many, you'll notice it after reading it aloud.
Remember, too, if it abides with your brand voice, you can always switch up the first name tag with pet names or nicknames. Again, don't overdo it, though.
Do: Carefully Consider Timing And Frequency
The frequency of your emails is such a delicate concept to master, and it's a source of great debate amongst email marketing professionals. How many emails is the right amount for a welcome sequence? We recommend between four and six emails, but it'll depend on the overall strategy and goals.
In terms of timing, Experian found that welcome emails sent immediately after signing up generated ten times more transactions than emails that had a time delay. So consider the timing carefully because it'll have an overall impact on your results.
Don't: Underestimate The Subject Line
The final "don't" on our list revolves around the subject line. This is arguably the most crucial element of your email. Without a strong subject line, the rest of the email won't ever be seen.
Unlike headings in website copy and content, marketing emails are hidden behind a strong subject line and preview text. While people can scroll past the heading to get to the content they're looking for, an email doesn't allow for this. Instead, the determining factor is that subject line. So, make sure you're using a benefit-leading or curiosity-driven subject line.
The Welcome Sequence: Wrap Up
Setting up your welcome sequence does take time and effort. There's no avoiding this unless you outsource it to a professional. However, the benefits and potential your welcome series has to develop and scale your business makes every ounce of effort worth it.
The nurture sequence is the most essential email sequence you will create because it sets the tone for the rest of your email marketing efforts.
It's, therefore, crucial to get it right and start your email relationship with your leads on the right foot.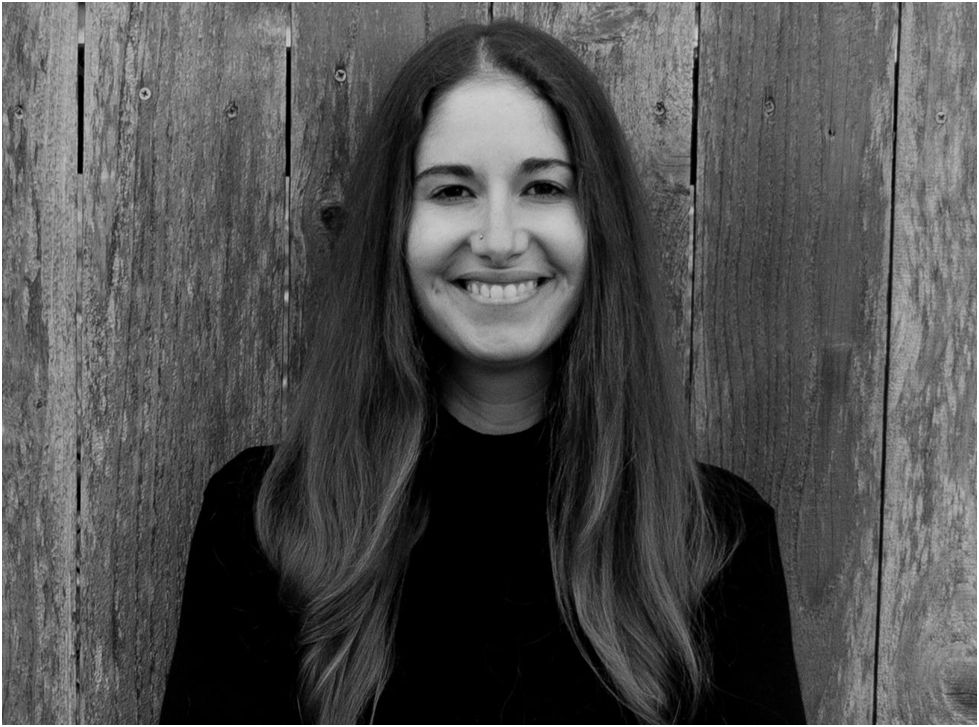 Over the past decade, Liz has worked as a copywriter and digital marketing executive for a multitude of companies from startups to and mid-sized businesses to working as the VP of marketing for award-winning, platinum-selling artists. Leveraging an understanding of the nuance of language in marketing, Liz founded Amplihigher, a content marketing and copywriting agency, designed to connect consumers to companies in a way that results in next-level brand expansion.