This is not a secret anymore that WordPress is the most versatile and convenient web developing platform in the market right now. However, there is not enough information about the designer plugins that can be useful to the novice WordPress designers or the beginners who want to design a website on their own.
If you are working on your first website, you may find the necessary information on the internet or a WordPress guide for businesses. However, in order to improve your proficiency, you will need to learn about the WordPress plugins that can boost your web designing skills.
1. WPtouch:
WPtouch is a handy WordPress plugin that allows you to add mobile themes to your WordPress website, making it more appropriate for mobile visitors. The plugin automatically adds a mobile theme to your website, enabling a mobile-friendly version of the website.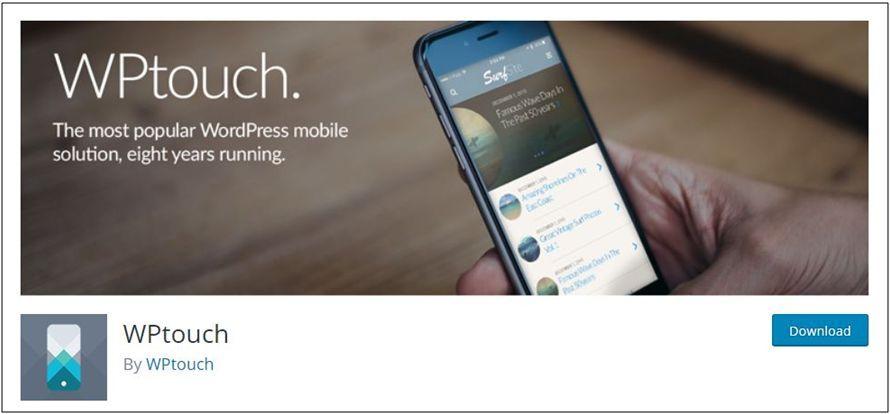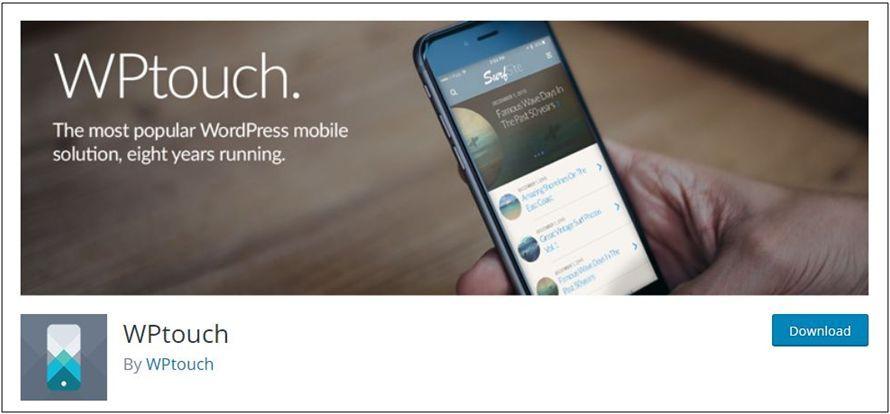 Source: WordPress.org
WPtouch offers you a number of great features, including an administration panel as a WordPress customizer. With the help of this WP customizer, you can modify various aspects of your website while delivering a faster, user-friendly and impressive version of the site for mobile users. Interestingly, your desktop theme remains unaffected.
2. Jetpack:
Jetpack is one of the most popular e-commerce site WordPress plugins that not only assist you in the website designing but also provide support on marketing and security. This remarkable plugin helps you engage with the readers while ensuring more traffic to the website. In fact, it can measure, promote and earn you money from the website.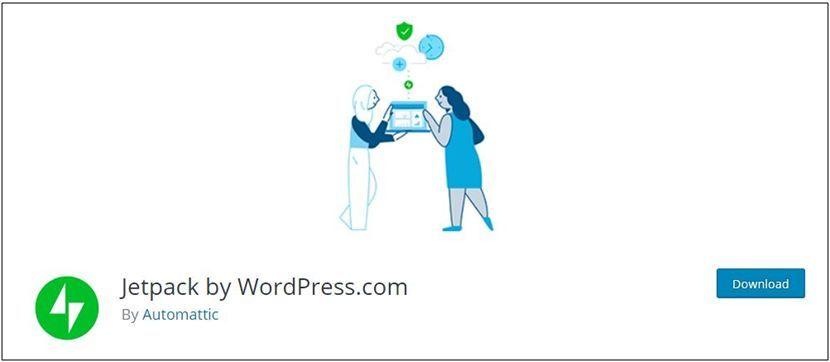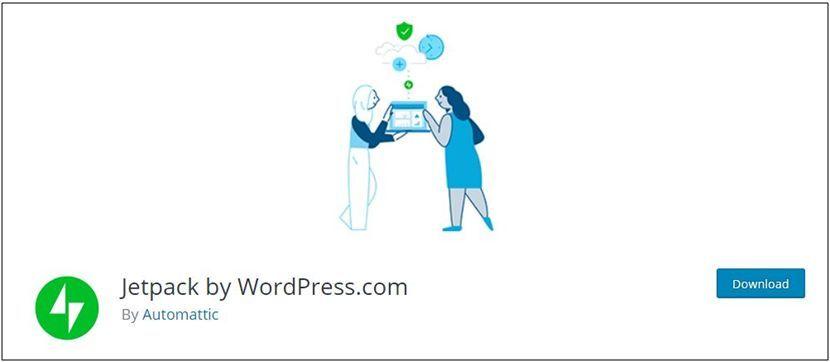 Source: WordPress.org
Not just that. The plugin also offers protection from data loss, downtime and hacking. However, you can use this as a designing tool as well since it offers a great collection of professional themes, image and video content delivery network, integration with official WordPress mobile apps and much more.
3. Smart Slider 3:
Smart Slider 3 is perhaps the most feature-rich WordPress plugin in the list. Apart from helping the web developers build responsive sliders that adjusts to any screen dimension, it also allows you to optimize the websites for the search engines. Thanks to its easy interface which offers a drag-and-drop builder and live preview, it is absolutely easy to use.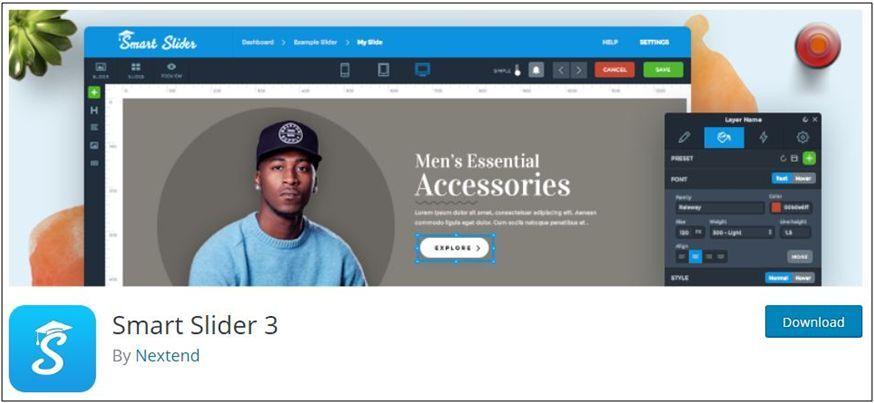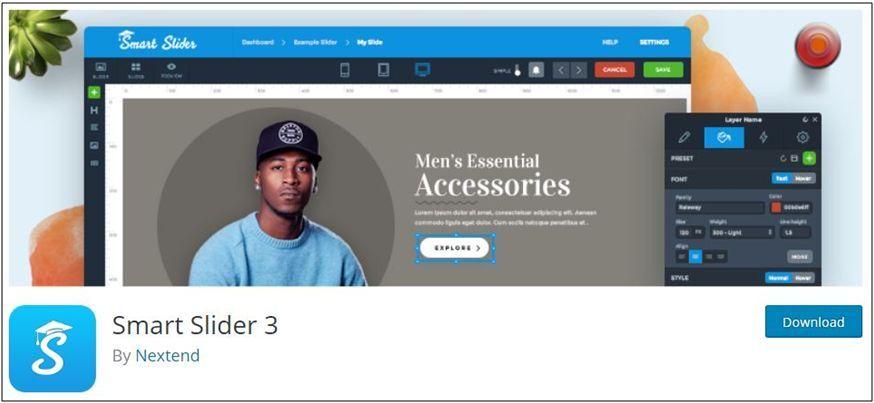 Source: WordPress.org
This plugin also delivers page builder support including Elementor, Beaver Builder, Visual Composer, and Page Builder by Site Origin. You also get to use customizable controls including arrows, bullets, thumbnails, bars, and even shadows. This plugin is multi-site compatible and allows you to add layers including image, heading, button, Vimeo, YouTube and text.
4. Max Mega Menu:
If you ever wanted to turn that menu on your WordPress website to improve, Max Mega Menu is the plugin to check out. This amazing WP plugin turns your existing menu into a mega menu, where you can add any kind of WordPress widgets. These mega menus are not only user-friendly but are also quite accessible and touch-ready.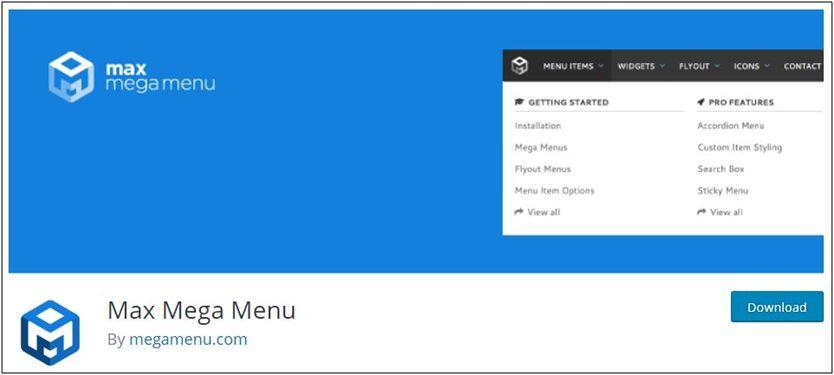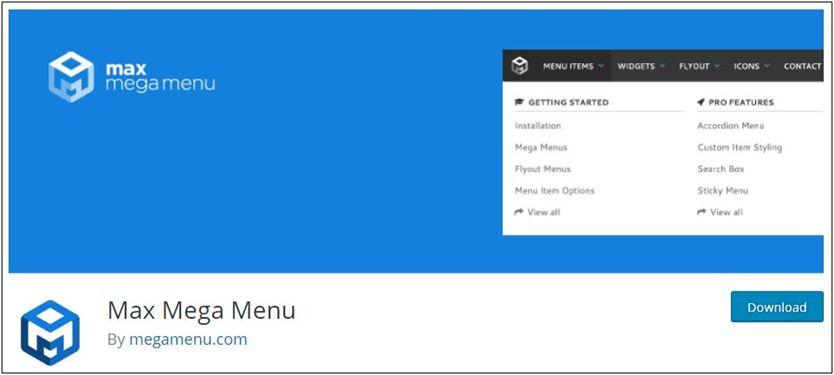 Source: WordPress.org
Some of its notable features include sub-menu transitions, WordPress widget display and drag-and-drop mega menu builder. Here, you can also add icons to the mega menu. Interestingly, the menus are designed using a single, static CSS file. For ease of access, it also supports keyboard navigation.
5. Facebook connect:
Facebook connect is an open source software that promotes your design work by integrating your Facebook account and WordPress. This lightweight WordPress plugin allows the user to create a WordPress user account using the new Facebook API.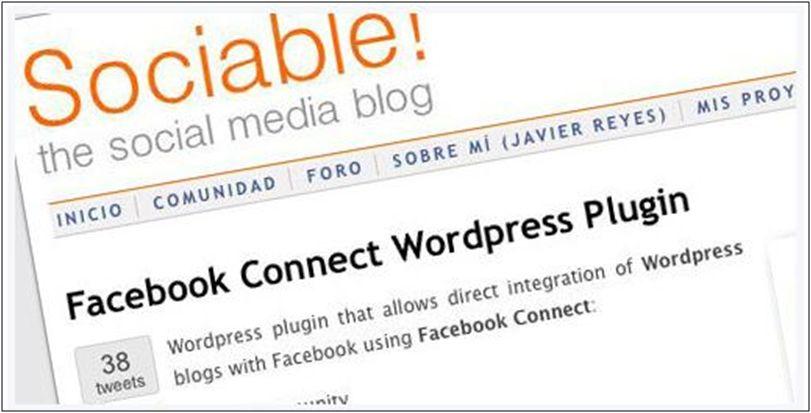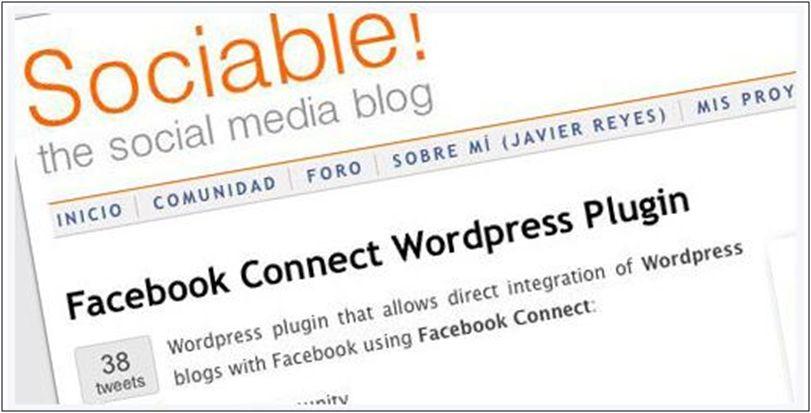 Source: Line25.com
Clicking on the Facebook Connect button on the WordPress platform, the plugin verifies whether the user already has a WordPress profile that corresponds with his/her Facebook email address. This can help you easily log in to the WordPress platform, and also to create a WP account in a jiffy (in case you don't have an account yet).
6. FlippinBook:
If you want to embed an image or other embed publication that is created with FlippingBook Online and Flippingbook Publisher, this FlippingBook publication can help you do that without tweaking any of the embed code. In fact, this plugin can help you organize images into individual albums, which can be flicked through just like the books.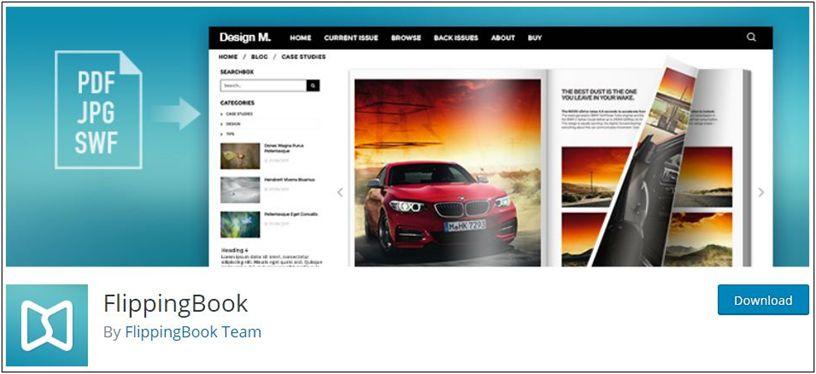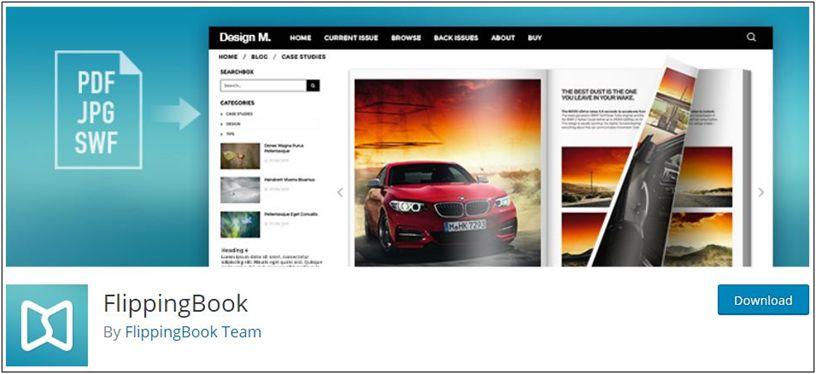 Source: WordPress.org
Once the plugin is installed, you can just paste the URL of the FlippingBook publication to the body of the post, and add it there immediately. This helps you to enhance the appearance of the website and allows you to engage the audience in an interactive way.
7. Duplicator:
Duplicator is really useful for web designers who want to migrate a WordPress site between domains or hosts. As you can guess, the process of website migration is a strenuous job for any web developer, and it takes a significant amount of time as well. Duplicator allows you to move, migrate, clone or copy a WordPress website between domains and hosts almost instantly.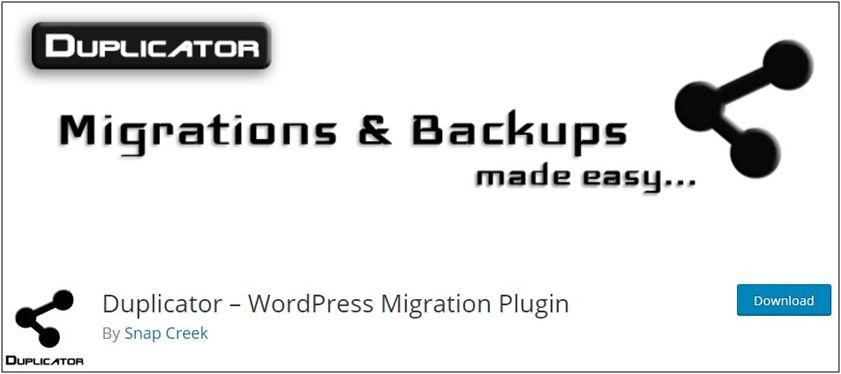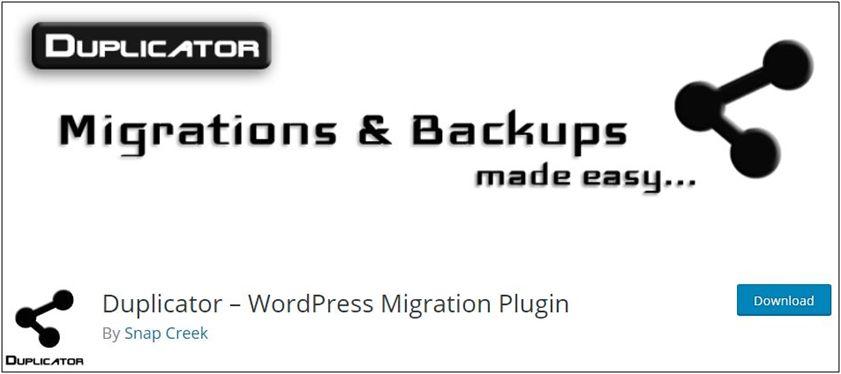 Source: WordPress.org
Since most designers work on a typical base-build, it is easier for them to use this plugin and set up the core build just by migrating it from an existing website. This reduces the installation workload to the minimum and enables an automatic generation of a new website with an already configured basic environment.
8. Page Builder by Site Origin:
Page Builder by site origin is one of the most popular page creation plugins that are available for WordPress right now. It allows the content editors to take part in the page layout controlling in an intuitive, WordPress like environment. Interestingly, it works with all kinds of themes and plugins. So you can use it to generate flexible, responsible layouts without having to read any coding guide for beginners, as it doesn't require any coding knowledge.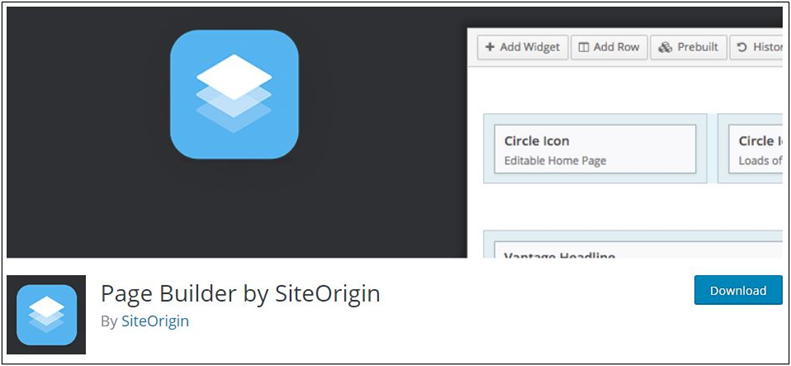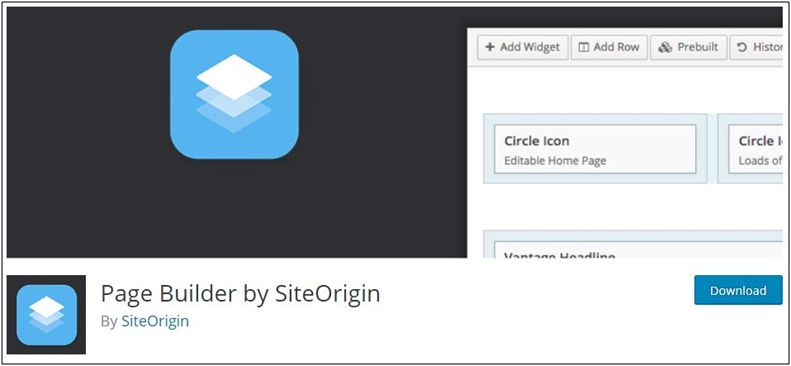 Source: WordPress.org
This plugin allows the content to adapt to all mobile devices, enabling the site to be mobile-ready. In fact, the interface of this intuitive plugin looks just like WordPress. So it will be easier for the designers to build attractive as well as responsive content is a jiffy. The plugin also supports live editing.
There are hundreds of other WordPress plugins that can allow you to boost your efficacy as a web designer. As you may have seen, some of these aforementioned plugins aren't exactly designing plugins. However, while working as a professional, you may find the knowledge about these plugins quite helpful in performing your job proficiently.
Alice Davison is a professional web developer who is currently employed at a reputed IT company. He is also associated with MyAssignmentHelp, where he provides the students with programming assignment help to students.