Different Types of SEO (White, Black, and Gray) on Digital Marketing
Technological developments have revolutionized business promotion techniques immensely. It is a set of online marketing strategies, which come to help you to represent your business on the virtual platform. Digital marketing strategies use several tools to make this happen. However, SEO or Search Engine Optimization is the lifeblood of the entire process. If your business SEO structure is weak, then you will fail to acquire the desired results. It, in turn, means low reach and reduced profit generation. Thus, invest considerable time and effort to ensure that you are up to date with the SEO strategy implementations.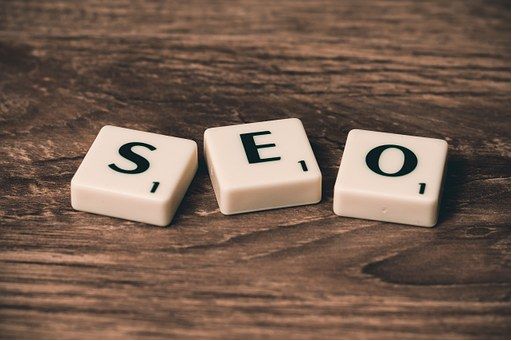 Why is SEO so important for your business?
If you want to create a formidable presence on the online platform, then SEO is the ideal way to achieve the end goal. SEO practices improve the position of your business on the SERP. In short, it offers a better online representation. If your business has a good ranking, then it will pave the path for more visitors. As the website traffic goes up, you can expect a higher sale of goods and services. You can achieve this by on-page SEO and off-page SEO tactics. However, these can be further divided into three broad subheads. It is time to delve deep into the interesting sector of SEO strategies.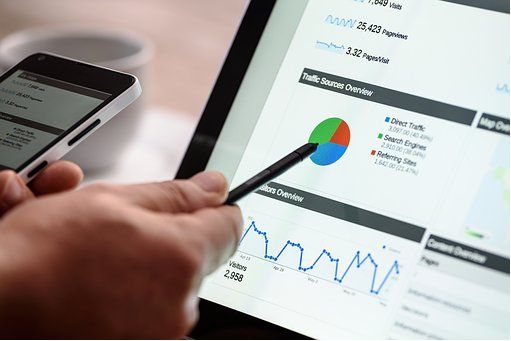 Types of SEO practices
Any SEO expert will point out that there are three practices that can give your online business the high position on the SERP. Here is a quick look at the three modes and a brief description:
White Hat SEO – Google algorithms follow strict code when it comes to scrutinizing the worth of any website. The rank you get depends on the value of the site. The most popular and safest way to ensure this is to implement white hat SEO practices. For this, you will require top-notch content, HTML optimization of the site, and acquiring links from other top portals. These practices take time but eliminate the chances of Google penalties.
Black Hat SEO – If you desire quick results, then you need to take a detour. It is a risky path as it takes advantages of the algorithm loopholes. These techniques are not in line with the SEO guidelines, which have been set by Google. Link spam, stuffing keywords, and other such malpractices can give you a high ranking. To curb this practice, Google often upgrades its algorithms. In that case, your site ranking will fall drastically.
Grey Hat SEO – As the name suggests, this SEO practice includes both white hat and black hat strategies. SEO experts try to combine the above-mentioned two techniques to attain a balance. But care must be taken to ensure that you do not cross the black hat line. Using gray hat techniques offer faster results and minimize the chances of penalties.
Negative SEO techniques – Experts suggest not to use this technique, but if you have no other alternative, then you can use it. Make sure that it is only temporary. Prolonged use of negative SEO techniques will do more harm than good for the website. Google algorithms can detect these techniques, and it can pave the path for a permanent ban on your site.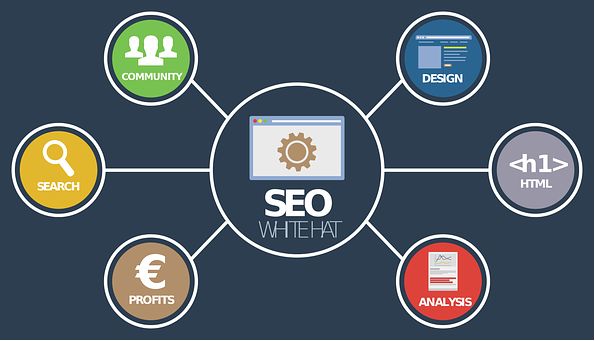 How to accomplish White Hat SEO?
The primary technique used in this SEO practice is to develop the site and content. Creating and posting quality articles and blogs on your business portal is ideal. If audiences get the information they seek, they will refer to your portal. You can ensure a higher ranking by advertising content on social media platforms. It is easy to acquire quality backlinks if you master the white hat SEO techniques.
How to achieve Black Hat SEO?
Attaining backlinks is not an easy task. With Black Hat SEO, you can pay for the backlines. Keyword stuffing in the content can also increase your visibility. Cloaking and using plagiarized content also fall in this category. The research will shed light on 44 other types of black hat SEO strategies.
How to get Grey Hat SEO?
Click-bait is a technical term that attracts the attention of the audiences, who enter your site. The message compels them to click on the link, and your website traffic increases. Using paid reviews on the website also comes under grey hat techniques. Getting links from prolific sites and spun content can also come in hand if you are interested in grey hat SEO practices.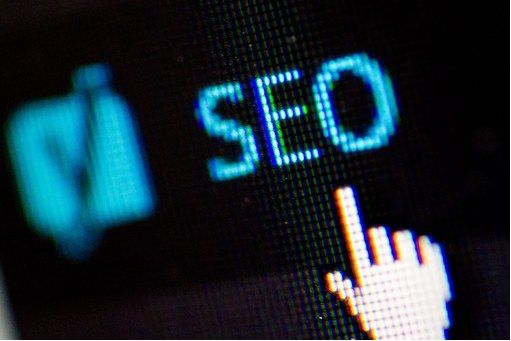 SEO is the key to the success of your online business. Several companies offer SEO services for clients. However, not all these companies are equally competent. If you want to settle for nothing but the best SEO services, then check out the official website of Glacier Media Digital. This company has been associated with the business for long and has experts who will offer correct and effective SEO services, which can amp up the SERP ranking of your online website.