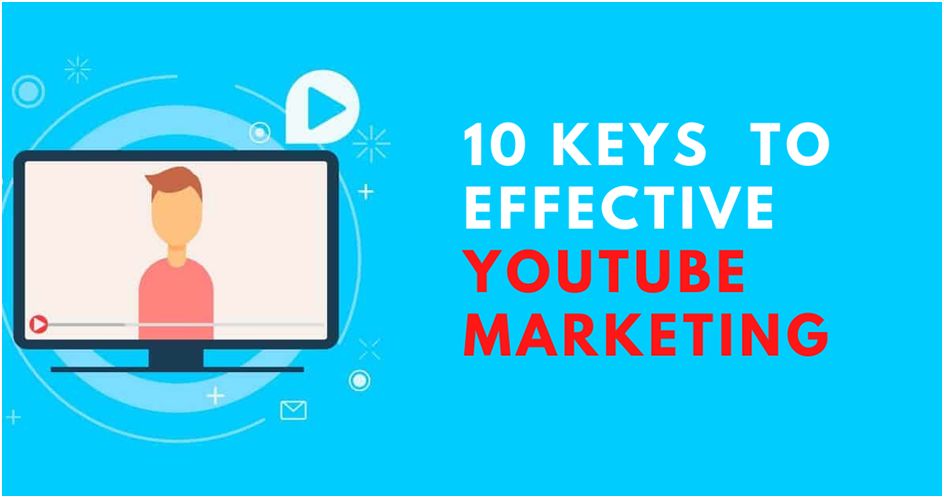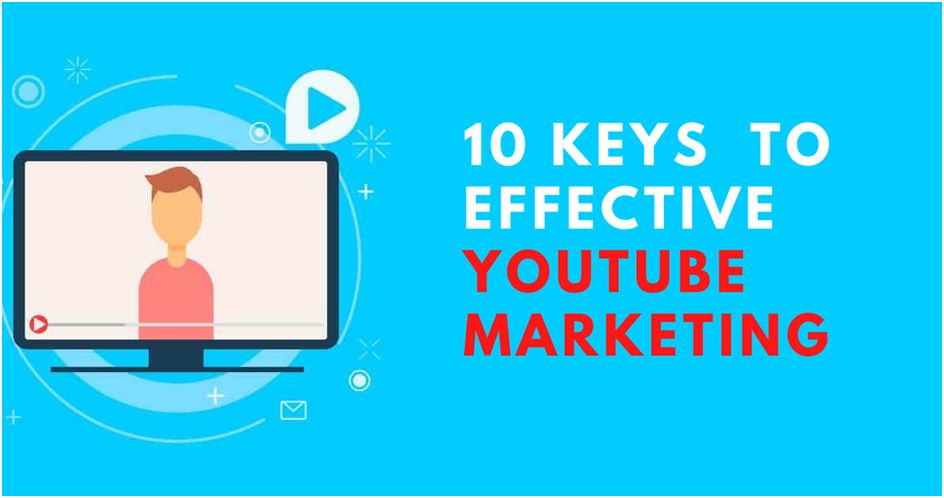 Gone are the days when businesses used to rely on traditional marketing methods like hoardings, pamphlets, posters, and others. When these methods became obsolete came the digital market, which opened new opportunities and platforms for all businesses worldwide. The digital media offered various marketing channels like Google Ads, social media, and so on.
Amidst all these channels, it is the YouTube platform that has become one of the preferred platforms for marketing the brand or the business. This is because YouTube offers a golden opportunity to businesses to talk about their brand stories through videography.
On the one hand, YouTube is an important tool for businesses to build trust and brand credibility with the target audience. However, on the other hand, devising proper and appropriate marketing strategies is extremely difficult with the changing digital markets. As a result, several businesses face trouble in marketing their products or brand, be it in the form of declining views or decreasing web traffic.
For this reason, we have provided here a consolidated list of tips and tricks you can follow for becoming a pro in YouTube marketing.
Learning the audience market properly
The first task that you need to do is understanding the audience market. YouTube is a very vast platform with billions of users. You cannot target all of them randomly. Hence, the best trick to ensure successful brand promotion is to target the specific audience. After all, no one would like to have unwanted traffic to their websites as it will block the bandwidth for effective traffic and increase the downtime. Some of the best ways to learn more about the audience market and target the one that fits your requirement are:
Creating a portfolio for your brand, product, or service
Analyzing the market and identifying the audience groups suitable for the portfolio
Using different comparison factors to understand which audience group you must target
Demographics and geographical boundaries should be considered while targeting the audience
Analyzing the market competition
Once you understand how the audience market works, you have to shift your focus to the competition. As we have previously said, YouTube is a huge platform being used both by users and businesses from all around the world. If you think that only three of them will use this platform out of ten competitors, you cannot be more wrong. It is because the video channel has proven to be quite effective for business marketing and also high-yielding. Perhaps that's why the level of competition is increasing with each day and that also exponentially. When you are analyzing the market competition, some of the major facts that you should look for are:
You should check the competition level your business will face once it starts marketing via YouTube.
Find your competitors, especially the ones who have the potential to give you a hard time in the market.
Analyze their weaknesses and strengths by learning what their customers think of them.
Try to avoid repeating the same mistakes while devising your YouTube marketing strategy.
Take inspiration from successful brand channels
We should keep our friends close but enemies closer.
This phrase is truer for businesses, too, apart from our lives. To understand how YouTube marketing works and how your competitors are gaining more and more popularity, you should take inspiration from them. Learn about how they are dealing with such a huge subscriber list. Check whether they are consistent enough in uploading the videos or not.
Also, you should watch a few videos to understand why they are considered the top brands on the YouTube platform. Every business has a unique marketing strategy, and it can be seen in the ways the video content is formed. You can't copy them as it will lead to Copyright Violations. But certainly, there is no harm in taking inspiration from those videos and how your favorite brand channels work.
Video optimization needs to be always done
Next, you have to worry about optimizing the videos before uploading them to your audience. Unless and until you are optimizing the videos, you will never make an everlasting impression on the users, thereby failing to bring in more traffic to your website. Some of the tricks that will help you in YouTube video optimization are as follows:
Using a keyword to name the video file and inserting it in a natural way
Optimizing the video descriptions as per the market needs and expectations
Using the keywords to introduce tags for the video files
Categorizing the video channels based on certain facts like themes, content matters, purpose, age group, and so on
Adding a custom-designed thumbnail that matches the inner content of the media
Scheduling the video uploads
Like social media marketing, you also need to be consistent in uploading the YouTube videos on your brand channel. However, most times, you get so busy with other work that you forget to upload the video. Hence, you create a very bad impression on your audience as punctuality and consistency define a good and trustworthy brand. So, the best way to avoid such implications is to schedule the upload time and dates.
We aren't saying that you must post videos regularly to keep your audience engaged because the truth is just the opposite. Videos need recording, proper editing, optimization, and several other "treatments" before they can be uploaded for your audience. Hence, it's quite natural that you will need at least a couple of days to prepare video content- the fact that your audience also is aware of. But that doesn't mean you can introduce weeks of a gap between two videos.
That's where scheduling comes in. With this strategy, you will never miss an upload date and will become consistent in video uploading. As a result, you will be successful in keeping your target audience engaged despite the increasing market competition.
Optimizing the YouTube channel
Apart from your videos, your YouTube channel will also need optimization. At first, your targeted audience will explore your channel and then watch the videos they find interesting. Since the business account is the first thing to get explored, you need to optimize it carefully. Here are some things you should always keep in mind while optimizing your YouTube channel.
Creating a perfect profile image that will represent your brand instantly and also can relate to the customers.
You need to include a proper channel description that will talk about what exactly the channel will offer. Since it's content, make sure to include as many keywords as possible with avoiding lameness and keyword stuffing.
Sometimes, businesses use a channel face cover which will be a banner for your YouTube channel.
Look for special YouTube advertisements.
Your next task will be to ensure that you are using advertisements to promote your channel. These ads work like other marketing mediums only. You have to create ad content and then use it for being displayed on others' videos. For example, when you watch something on YouTube, you will often see that some advertisements are being played for different durations. These are formed mainly to reach out to more audiences and give them a teaser of the brand or the concerned business channel.
Checking and analyzing insights
Since you will be using the YouTube channel for marketing your brand or product, you need to learn how well the targeted audience responds to the videos. And that needs to be done regularly so that you don't miss important events or information pieces. Collect the insights from the video channel and then analyze the data to understand the extent to which you have become successful in marketing your business. Some of the major facts these insights will imply are:
How well have you been able to impress your target audience?
Whether or not your target audience is responding to your video channel?
Are the responses positive or negative for your business?
Has the conversion ratio increased after opting for YouTube marketing or not?
Use different platforms for channel promotions
You will be promoting your brand or product via the YouTube channel. But what about the promotions of the channel itself? If you want to increase your subscribers and followers, using other platforms is a must. Be it Facebook or Instagram, and you can use these platforms for advertising the YouTube channel of your business or brand. This will help you get more users, and hence, your subscriber list will also increase over time.
Use spoilers before the main video launch
Lastly, you can use spoiler videos or teasers to let your audience know what the new video will be about. For example, let's say you offer promos and discounts on a new range of your retail apparel line. Then, before uploading the entire content on your video channel, you can upload a small teaser that will help you pique interest amongst your subscribers and the rest of the targeted audience.
Conclusion
YouTube marketing might sound easy at first. But, as your business will continue to grow, you will have to formulate different strategies to enhance customer retention. Switch to taking the help of the social media marketing professionals for assistance with high- quality promotions. Also, make sure you know how the competition is changing and whether or not you are falling behind your competitors. With the tricks mentioned above, you will be able to promote your marketing channel with ease.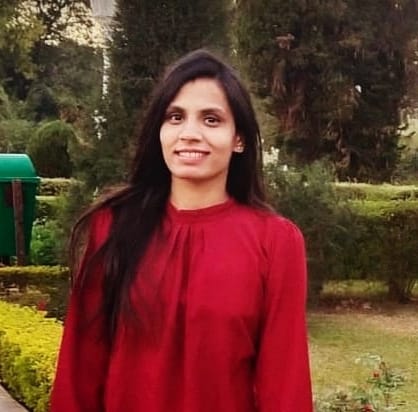 Swati Sharma, writer by day and an avid reader by night, manages Content and Social Media Marketing at Social Cubicle, leading social media marketing company. Owing to her passion for her profession, she loves to stay updated about the current & emerging trends in the digital marketing and IT industry.