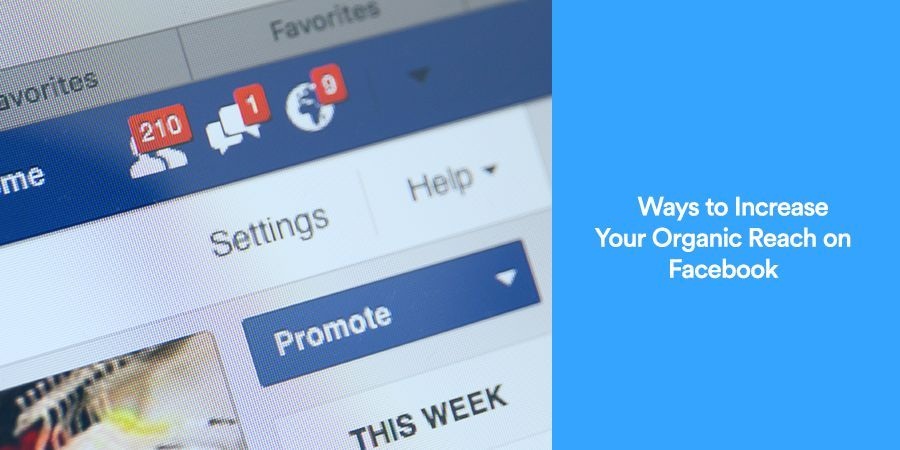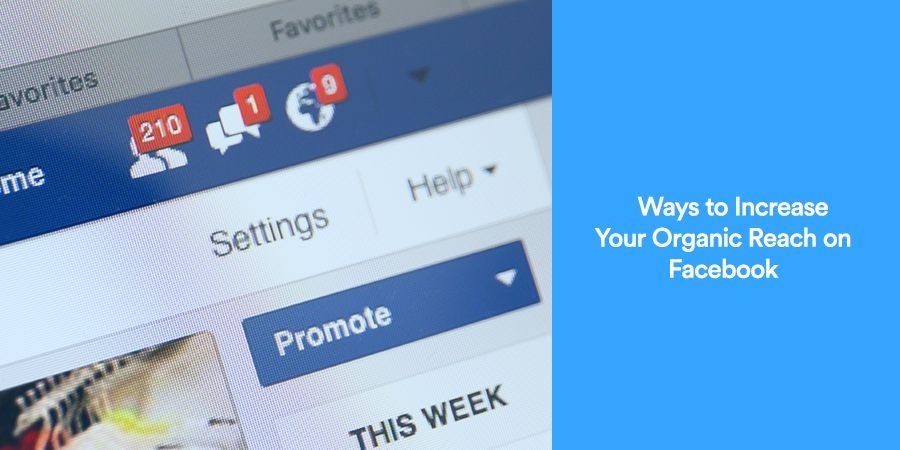 The number of people you can reach organically through your brand's Facebook page is on a downside in the last several years. Well, that's not surprising with news feed becoming a serious promotional arena.
According to Hubspot, the decline in organic reach is noticeable since 2014. Growing number of marketers trying to feature their products and services affected the page visibility. Not overwhelming social media community with humongous ads and promotional content, Facebook displayed only the most relevant ads to people.
Ever since then, content selection became a regular practice at Facebook. Marketers brainstorm and test the most effective ways to increase the organic reach. So, what conclusions did they make? What strategies brought the best results? That's what we discuss in this article.
Read on and find out more about the strategies recommended to boost the reach of your Facebook page without spending on the paid ads.
#1 Create timeless posts
If you publish posts relevant for a short span, you cannot expect them to bring you a better reach in the long-run. Page administrators prefer to create content that does not come with an expiry date. They know that the audience can be engaged for long periods, only with interesting and informative content.
Some of the timeless post categories that are proven to attract people's attention and, therefore, increase the organic reach include:
video tutorials,
how-to posts,
recipes,
checklists
thought pieces and
Besides creating relevant content, you should make it captivating by keeping it crisp and clear. Don't make it too formal, use appealing visuals, and create an attractive call to action.
#2 Get the most out of Facebook groups
Create a meaningful relationship with your audience, if you wish to add to your organic reach. And there's no better way of doing so than developing a community that shares the same values as your brand and is loyal to it.
Create a group and make it exclusive by:
inviting only the most active audience members who will be likely to interact, and
providing high-quality relevant content that can be useful for group members.
By creating an exclusive community, you will make other audience members want to join it. The interaction increases this way and so, the reach.
#3 Be active when your competition is not
According to Co-schedule, the best hours for you to publish posts in order to get maximum interaction are 13:00, 17:00 – 18:00, and 21:00. Which of these times will work best for you depends on the demographics of your audience? These times may vary according to the location, user profile, content that you offer, and much more.
But, your competitors also have the know-how of these timings and publish their content at the same time. So, it may not be bad if you tested publishing in not-so-busy hours, for instance, during the night, or early morning. This way, you'll have better chances of increasing organic reach without having to fight with your competitors for visibility.
#4 Place your videos on Facebook
Videos have become the most popular type of posts on Facebook. According to Tech Crunch, Facebook video viewers have grown by leaps and bounds. On an average, in 2015, there were 8 billion daily video views from 500 million users. Facebook algorithm tends to give a natural advantage to the videos originally placed on this social media platform. However, not all videos get ideal visibility.
Numerous social media experts state that the videos should:
Last no longer than 120 seconds,
Be professionally edited, with a well-chosen thumbnail, and
Offer visually appealing content (preferably based on movement) within the first couple of seconds, in order to attract viewers with the autoplay turned on.
#5 Motivate audience to engage
a. Create a quiz
If you know how to create an amazing Facebook quiz or organize a giveaway, you have better chances of increasing visibility.
If you create a Facebook quiz that seems attractive to your audience, they are more likely to engage with your brand. Make the interesting quiz more viral by giving your audience the "share" option.
Don't waste more energy and time in creating powerful and interesting quizzes. Hire a creative copywriter and a reliable as well as intuitive quiz maker tool to integrate your quiz on Facebook.
b. Organize a giveaway
Nothing attracts an audience better than giveaways. People like gifts. More you invest in them, better is brand visibility. All you have to do is set well-defined competition rules and make them as transparent as possible to avoid negative comments.
#6 Use Facebook profiles to support your page
While your Facebook page may have low visibility, your Facebook profile can be a great way to get over this issue.
If you have more than a thousand friends, share the content from your page to your profile. You can increase the number of page views, multiply your chances of getting new fans, and boost interaction.
And don't forget to invite your Facebook friends to like your page. They can be a significant source of new audience.
#7 Make visually flawless engaging posts
If you want to stand out in people's News Feed, you need to be bold and unique. This implies that averagely designed visuals with regular copy have better chances of failing than succeeding. Be different and convincing through posting unique visuals with engaging content.
For starters,
Forget about regular color schemes (especially about blue and gray – these are Facebook's main colors that won't capture attention).
Test different types of visuals and content to see what works best for your audience.
Make use of great visuals by giving them a purpose. Don't forget to add a meaningful "call to action" button.
Attract attention using short phrases that should motivate users to open the copy, instead of featuring several paragraphs of the copy in the caption. Posts shorter than or equal to 80 characters receive 66% higher engagement.
#8 Forget about click bait headlines: Give what you promise
Did you know that marketers struggle with lead generation on Facebook? The fact, however, doesn't mean that you should go for clickbait headlines; no matter how interesting they seem.
While they served a great source of marketing a while ago, clickbait headlines have become pretty frustrating. People have started to lose interest in what comes behind the clickbait headlines since they expect it to be underwhelming content. So, instead of misleading and rejecting your audience, try to create a catchy headline.
A catchy headline reflects the content that you promise and watch your organic reach increase. Engaging and credible content trigger audience interaction and conversations. It even prevents them from feeling aversion towards your brand's content, which commonly happens in case of clickbait.
Key Takeaways
The key to successful organic reach lies in the creatively produced visually appealing content with a long-term relevancy while avoiding cheap clickbait headlines.
Engage your audience by organizing contests and giveaways. Build exclusive Facebook groups for the most active audience members. Observe your competition's post schedule and try to be there for your audience when the competition is not.
Improve organic reach on your Facebook page, and create a stronger and more meaningful bond with your customers.
Angela White is an ed-tech enthusiast with a passion for writing for the consumer market in the areas of product research and marketing using quizzes and surveys. Having a knack for writing and an editorial mindset, she is an expert researcher at a brand that's known for creating delightfully smart tools such as ProProfs Quiz Maker.